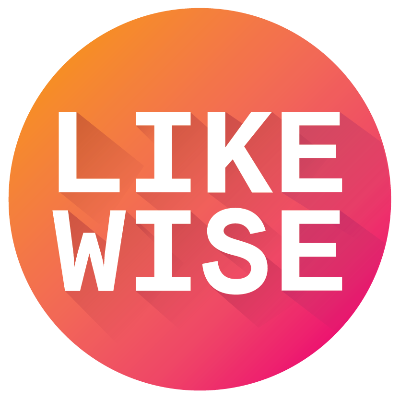 Hottest Beach Accessory: Our Summer Reading List
5 Books | by Likewise
A little something for everyone!
Daisy Jones & The Six
Books
NEW YORK TIMES BESTSELLER • A gripping novel about the whirlwind rise of an iconic 1970s rock group and their beautiful lead singer, revealing the mystery behind their infamous breakup. "I devoured Daisy Jones & The Six in a day, falling head over heels for it. Daisy and the band captured my heart."—Reese Witherspoon (Reese's Book Club x Hello Sunshine book pick)NAMED ONE OF THE BEST BOOKS OF THE YEAR BY NPR • The Washington Post • Esquire • Glamour • Real Simple • Good Housekeeping • Marie Claire • Parade • Paste • Shelf Awareness • BookRiot Everyone knows DAISY JONES & THE SIX, but nobody knows the reason behind their split at the absolute height of their popularity . . . until now.Daisy is a girl coming of age in L.A. in the late sixties, sneaking into clubs on the Sunset Strip, sleeping with rock stars, and dreaming of singing at the Whisky a Go Go. The sex and drugs are thrilling, but it's the rock 'n' roll she loves most. By the time she's twenty, her voice is getting noticed, and she has the kind of heedless beauty that makes people do crazy things. Also getting noticed is The Six, a band led by the brooding Billy Dunne. On the eve of their first tour, his girlfriend Camila finds out she's pregnant, and with the pressure of impending fatherhood and fame, Billy goes a little wild on the road. Daisy and Billy cross paths when a producer realizes that the key to supercharged success is to put the two together. What happens next will become the stuff of legend. The making of that legend is chronicled in this riveting and unforgettable novel, written as an oral history of one of the biggest bands of the seventies. Taylor Jenkins Reid is a talented writer who takes her work to a new level with Daisy Jones & The Six, brilliantly capturing a place and time in an utterly distinctive voice.Praise for Daisy Jones & The Six"Backstage intrigue is the engine of Daisy Jones & The Six. . . . [A] celebration of American mythmaking."—Vogue"Each character is compelling but Daisy Jones is the star. She's a blazing talent who is unapologetic in her sexuality and lives life on her own terms. . . . Like a poignant song with lyrics that speak to your soul, Daisy Jones & The Six by Taylor Jenkins Reid will transport you to another place and time."—Associated Press"Reid's wit and gift for telling a perfectly paced story make this one of the most enjoyably readable books of the year."—Nylon "Wildly delicious." —Entertainment Weekly
Normal People
Books
LONGLISTED FOR THE MAN BOOKER PRIZE: A wondrously wise, genuinely unputdownable new novel from Sally Rooney, winner of the 2017 Sunday Times Young Writer of the Year Award (at 26, tied with Zadie Smith for the youngest-ever recipient)--the quintessential coming-of-age love story for our time.Connell Waldron is one of the most popular boys in his small-town high school--he is a star of the football team, an excellent student, and never wanting for attention from girls. The one thing he doesn't have is money. Marianne Sheridan, a classmate of Connell's, has the opposite problem. Marianne is plain-looking, odd, and stubborn, and while her family is well-off, she has no friends to speak of. There is, however, a deep and undeniable connection between the two teenagers, one that develops into a secret relationship. Everything changes when both Connell and Marianne are accepted to Trinity College. Suddenly Marianne is well-liked and elegant, holding court with her intellectual friends while Connell hangs at the sidelines, not quite as fluent in language of the elite. Throughout their years at university, Marianne and Connell circle each other, falling in and out of romance but never straying far from where they started. And as Marianne experiments with an increasingly dangerous string of boyfriends, Connell must decide how far he is willing to go to save his oldest friend. Sally Rooney brings her brilliant psychological acuity and perfectly spare prose to a novel that explores the subtleties of class, the electricity of first love, and the inescapable challenges of family and friendships. Normal People is a book that you will read in one sitting, and then immediately share with your friends.
Furious Hours
Books
This "superbly written true-crime story" (Michael Lewis, The New York Times Book Review) masterfully brings together the tales of a serial killer in 1970s Alabama and of Harper Lee, the beloved author of To Kill a Mockingbird, who tried to write his story.Reverend Willie Maxwell was a rural preacher accused of murdering five of his family members, but with the help of a savvy lawyer, he escaped justice for years until a relative assassinated him at the funeral of his last victim. Despite hundreds of witnesses, Maxwell's murderer was acquitted—thanks to the same attorney who had previously defended the reverend himself. Sitting in the audience during the vigilante's trial was Harper Lee, who spent a year in town reporting on the Maxwell case and many more trying to finish the book she called The Reverend. Cep brings this remarkable story to life, from the horrifying murders to the courtroom drama to the racial politics of the Deep South, while offering a deeply moving portrait of one of our most revered writers.
The Bride Test
Books
From the USA Today bestselling author of The Kiss Quotient comes a romantic novel about love that crosses international borders and all boundaries of the heart...Khai Diep has no feelings. Well, he feels irritation when people move his things or contentment when ledgers balance down to the penny, but not big, important emotions—like grief. And love. He thinks he's defective. His family knows better—that his autism means he just processes emotions differently. When he steadfastly avoids relationships, his mother takes matters into her own hands and returns to Vietnam to find him the perfect bride. As a mixed-race girl living in the slums of Ho Chi Minh City, Esme Tran has always felt out of place. When the opportunity arises to come to America and meet a potential husband, she can't turn it down, thinking this could be the break her family needs. Seducing Khai, however, doesn't go as planned. Esme's lessons in love seem to be working...but only on herself. She's hopelessly smitten with a man who's convinced he can never return her affection. With Esme's time in the United States dwindling, Khai is forced to understand he's been wrong all along. And there's more than one way to love.
Sign up to see the full list!
Sign up with Likewise to see the rest of this list + get more personalized content recommendations tailored to your interests.
Already have an account? Log in