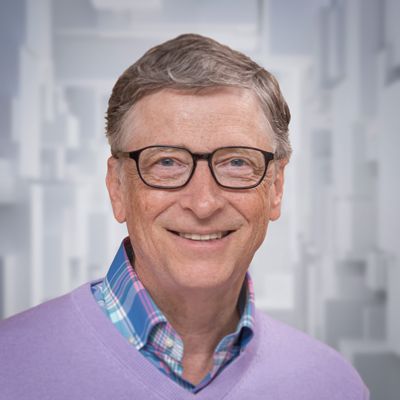 My 2020 summer books recommendations
5 Books | by Bill Gates
Five books to read this summer if you're looking for something to do at home.
Cloud Atlas
Books
By the New York Times bestselling author of The Bone Clocks | Shortlisted for the Man Booker PrizeA postmodern visionary and one of the leading voices in twenty-first-century fiction, David Mitchell combines flat-out adventure, a Nabokovian love of puzzles, a keen eye for character, and a taste for mind-bending, philosophical and scientific speculation in the tradition of Umberto Eco, Haruki Murakami, and Philip K. Dick. The result is brilliantly original fiction as profound as it is playful. In this groundbreaking novel, an influential favorite among a new generation of writers, Mitchell explores with daring artistry fundamental questions of reality and identity.Cloud Atlas begins in 1850 with Adam Ewing, an American notary voyaging from the Chatham Isles to his home in California. Along the way, Ewing is befriended by a physician, Dr. Goose, who begins to treat him for a rare species of brain parasite. . . . Abruptly, the action jumps to Belgium in 1931, where Robert Frobisher, a disinherited bisexual composer, contrives his way into the household of an infirm maestro who has a beguiling wife and a nubile daughter. . . . From there we jump to the West Coast in the 1970s and a troubled reporter named Luisa Rey, who stumbles upon a web of corporate greed and murder that threatens to claim her life. . . . And onward, with dazzling virtuosity, to an inglorious present-day England; to a Korean superstate of the near future where neocapitalism has run amok; and, finally, to a postapocalyptic Iron Age Hawaii in the last days of history.But the story doesn't end even there. The narrative then boomerangs back through centuries and space, returning by the same route, in reverse, to its starting point. Along the way, Mitchell reveals how his disparate characters connect, how their fates intertwine, and how their souls drift across time like clouds across the sky.As wild as a videogame, as mysterious as a Zen koan, Cloud Atlas is an unforgettable tour de force that, like its incomparable author, has transcended its cult classic status to become a worldwide phenomenon.Praise for Cloud Atlas "[David] Mitchell is, clearly, a genius. He writes as though at the helm of some perpetual dream machine, can evidently do anything, and his ambition is written in magma across this novel's every page."—The New York Times Book Review "One of those how-the-holy-hell-did-he-do-it? modern classics that no doubt is—and should be—read by any student of contemporary literature."—Dave Eggers "Wildly entertaining . . . a head rush, both action-packed and chillingly ruminative."—People "The novel as series of nested dolls or Chinese boxes, a puzzle-book, and yet—not just dazzling, amusing, or clever but heartbreaking and passionate, too. I've never read anything quite like it, and I'm grateful to have lived, for a while, in all its many worlds."—Michael Chabon "Cloud Atlas ought to make [Mitchell] famous on both sides of the Atlantic as a writer whose fearlessness is matched by his talent."—The Washington Post Book World "Thrilling . . . One of the biggest joys in Cloud Atlas is watching Mitchell sashay from genre to genre without a hitch in his dance step."—Boston Sunday Globe "Grand and elaborate . . . [Mitchell] creates a world and language at once foreign and strange, yet strikingly familiar and intimate."—Los Angeles Times
The Choice
Books
A New York Times Bestseller "I'll be forever changed by Dr. Eger's story…The Choice is a reminder of what courage looks like in the worst of times and that we all have the ability to pay attention to what we've lost, or to pay attention to what we still have."—Oprah "Dr. Eger's life reveals our capacity to transcend even the greatest of horrors and to use that suffering for the benefit of others. She has found true freedom and forgiveness and shows us how we can as well." —Desmond Tutu, Nobel Peace Prize Laureate "Dr. Edith Eva Eger is my kind of hero. She survived unspeakable horrors and brutality; but rather than let her painful past destroy her, she chose to transform it into a powerful gift—one she uses to help others heal." —Jeannette Walls, New York Times bestselling author of The Glass Castle Winner of the National Jewish Book Award and Christopher AwardAt the age of sixteen, Edith Eger was sent to Auschwitz. Hours after her parents were killed, Nazi officer Dr. Josef Mengele, forced Edie to dance for his amusement and her survival. Edie was pulled from a pile of corpses when the American troops liberated the camps in 1945. Edie spent decades struggling with flashbacks and survivor's guilt, determined to stay silent and hide from the past. Thirty-five years after the war ended, she returned to Auschwitz and was finally able to fully heal and forgive the one person she'd been unable to forgive—herself. Edie weaves her remarkable personal journey with the moving stories of those she has helped heal. She explores how we can be imprisoned in our own minds and shows us how to find the key to freedom. The Choice is a life-changing book that will provide hope and comfort to generations of readers.
The Great Influenza
Books
At the height of WWI, history's most lethal influenza virus erupted in an army camp in Kansas, moved east with American troops, then exploded, killing as many as 100 million people worldwide. It killed more people in twenty-four months than AIDS killed in twenty-four years, more in a year than the Black Death killed in a century. But this was not the Middle Ages, and 1918 marked the first collision of science and epidemic disease. Magisterial in its breadth of perspective and depth of research and now revised to reflect the growing danger of the avian flu, The Great Influenza is ultimately a tale of triumph amid tragedy, which provides us with a precise and sobering model as we confront the epidemics looming on our own horizon. John M. Barry has written a new afterword for this edition that brings us up to speed on the terrible threat of the avian flu and suggest ways in which we might head off another flu pandemic.
Good Economics for Hard Times
Books
The winners of the Nobel Prize show how economics, when done right, can help us solve the thorniest social and political problems of our day.Figuring out how to deal with today's critical economic problems is perhaps the great challenge of our time. Much greater than space travel or perhaps even the next revolutionary medical breakthrough, what is at stake is the whole idea of the good life as we have known it.Immigration and inequality, globalization and technological disruption, slowing growth and accelerating climate change--these are sources of great anxiety across the world, from New Delhi and Dakar to Paris and Washington, DC. The resources to address these challenges are there--what we lack are ideas that will help us jump the wall of disagreement and distrust that divides us. If we succeed, history will remember our era with gratitude; if we fail, the potential losses are incalculable.In this revolutionary book, renowned MIT economists Abhijit V. Banerjee and Esther Duflo take on this challenge, building on cutting-edge research in economics explained with lucidity and grace. Original, provocative, and urgent, Good Economics for Hard Times makes a persuasive case for an intelligent interventionism and a society built on compassion and respect. It is an extraordinary achievement, one that shines a light to help us appreciate and understand our precariously balanced world.
The Ride of a Lifetime
Books
#1 NEW YORK TIMES BESTSELLER • A memoir of leadership and success: The executive chairman of Disney, Time's 2019 businessperson of the year, shares the ideas and values he embraced during his fifteen years as CEO while reinventing one of the world's most beloved companies and inspiring the people who bring the magic to life. NAMED ONE OF THE BEST BOOKS OF THE YEAR BY NPRRobert Iger became CEO of The Walt Disney Company in 2005, during a difficult time. Competition was more intense than ever and technology was changing faster than at any time in the company's history. His vision came down to three clear ideas: Recommit to the concept that quality matters, embrace technology instead of fighting it, and think bigger—think global—and turn Disney into a stronger brand in international markets. Today, Disney is the largest, most admired media company in the world, counting Pixar, Marvel, Lucasfilm, and 21st Century Fox among its properties. Its value is nearly five times what it was when Iger took over, and he is recognized as one of the most innovative and successful CEOs of our era.In The Ride of a Lifetime, Robert Iger shares the lessons he learned while running Disney and leading its 220,000-plus employees, and he explores the principles that are necessary for true leadership, including:• Optimism. Even in the face of difficulty, an optimistic leader will find the path toward the best possible outcome and focus on that, rather than give in to pessimism and blaming.• Courage. Leaders have to be willing to take risks and place big bets. Fear of failure destroys creativity. • Decisiveness. All decisions, no matter how difficult, can be made on a timely basis. Indecisiveness is both wasteful and destructive to morale. • Fairness. Treat people decently, with empathy, and be accessible to them. This book is about the relentless curiosity that has driven Iger for forty-five years, since the day he started as the lowliest studio grunt at ABC. It's also about thoughtfulness and respect, and a decency-over-dollars approach that has become the bedrock of every project and partnership Iger pursues, from a deep friendship with Steve Jobs in his final years to an abiding love of the Star Wars mythology. "The ideas in this book strike me as universal" Iger writes. "Not just to the aspiring CEOs of the world, but to anyone wanting to feel less fearful, more confidently themselves, as they navigate their professional and even personal lives."