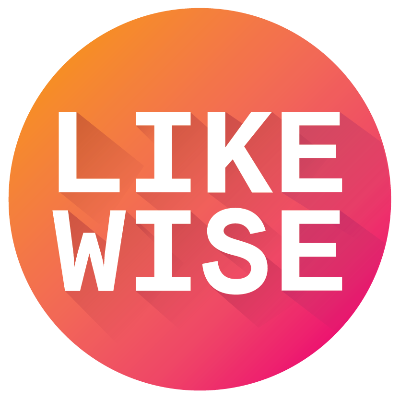 National Comic Book Day!
5 Books | by Likewise
We asked, you answered! Check out Likewisers' favorite comic books to celebrate National Comic Book Day!
X-Men
Books
Collecting X-Men (1991) #188-199 and #200-204 (A stories) and X-Men Annual (2007) #1. Mike Carey reinvigorates the X-Men! A shaken Sabretooth arrives at the X-Men's doorstep — asking for asylum! But what could possibly strike terror into the heart of Victor Creed? The Children of the Vault have risen and they spell doom for the X-Men! Rogue must assemble a dangerous new squad — including Mystique, Cable, Lady Mastermind and Sabretooth — but when a terrifying alien threat emerges, can Rogue hold on to her sanity? Meanwhile, the deadliest foes in the X-Men's history, the Marauders, return — and Gambit is front and center among their ranks! Why are the Marauders eliminating specific mutants? And what prize do they plan to rip from the X-Men's hands? It's an exciting new direction for the X-Men that sets up the status quo for the "Messiah Complex" event!
Steel Prince
Books
Written by #1 New York Times bestselling author V.E. Schwab and torn from the universe of the Shades of Magic sequence, this all-original comic book prequel to A Darker Shade of Magic is perfect for fans of bloody, swashbuckling adventure and gritty fantasy! As V.E. Schwab says, "the comics are going to bridge the space between Shades of Magic and Threads of Power." Delve into the thrilling, epic tale of the young and arrogant prince Maxim Maresh, long before he became the king of Red London and adoptive father to Kell, the lead of A Darker Shade of Magic! The youthful Maresh is sent to a violent and unmanageable port city on the Blood Coast of Verose, on strict orders from his father, King Nokil Maresh, to cut his military teeth in this lawless landscape. There, he encounters an unruly band of soldiers, a lawless landscape, and the intoxicatingly deadly presence of the newly returned pirate queen, Arisa... Collects Shades of Magic: The Steel Prince #1-4.
Batman: The Killing Joke
Books
A NEW YORK TIMES Bestseller! Presented for the first time with stark, stunning new coloring by Brian Bolland, BATMAN: THE KILLING JOKE is Alan Moore's unforgettable meditation on the razor-thin line between sanity and insanity, heroism and villainy, comedy and tragedy. According to the grinning engine of madness and mayhem known as the Joker, that's all that separates the sane from the psychotic. Freed once again from the confines of Arkham Asylum, he's out to prove his deranged point. And he's going to use Gotham City's top cop, Commissioner Jim Gordon, and the Commissioner's brilliant and beautiful daughter Barbara to do it.
Strange Weather
Books
A collection of four chilling novels, ingeniously wrought gems of terror from the brilliantly imaginative, #1 New York Times bestselling author of The Fireman, Joe Hill."One of America's finest horror writers" (Time magazine), Joe Hill has been hailed among legendary talents such as Peter Straub, Neil Gaiman, and Jonathan Lethem. In Strange Weather, this "compelling chronicler of human nature's continual war between good and evil," (Providence Journal-Bulletin) who "pushes genre conventions to new extremes" (New York Times Book Review) deftly expose the darkness that lies just beneath the surface of everyday life."Snapshot" is the disturbing story of a Silicon Valley adolescent who finds himself threatened by "The Phoenician," a tattooed thug who possesses a Polaroid Instant Camera that erases memories, snap by snap.A young man takes to the skies to experience his first parachute jump. . . and winds up a castaway on an impossibly solid cloud, a Prospero's island of roiling vapor that seems animated by a mind of its own in "Aloft."On a seemingly ordinary day in Boulder, Colorado, the clouds open up in a downpour of nails—splinters of bright crystal that shred the skin of anyone not safely under cover. "Rain" explores this escalating apocalyptic event, as the deluge of nails spreads out across the country and around the world.In "Loaded," a mall security guard in a coastal Florida town courageously stops a mass shooting and becomes a hero to the modern gun rights movement. But under the glare of the spotlights, his story begins to unravel, taking his sanity with it. When an out-of-control summer blaze approaches the town, he will reach for the gun again and embark on one last day of reckoning.Masterfully exploring classic literary themes through the prism of the supernatural, Strange Weather is a stellar collection from an artist who is "quite simply the best horror writer of our generation" (Michael Kortya).