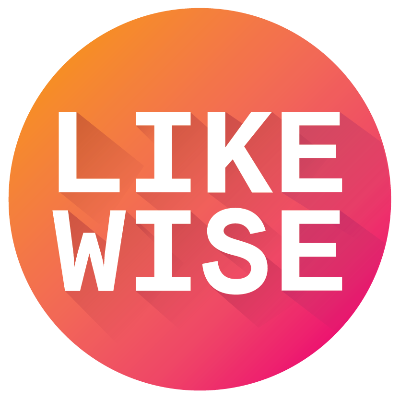 Page Turners: Psychological Thrillers Likewisers Love
5 Books | by Likewise
A Gentleman in Moscow
Books
The mega-bestseller with more than 2 million readers, soon to be a major television seriesFrom the #1 New York Times-bestselling author of The Lincoln Highway and Rules of Civility, a beautifully transporting novel about a man who is ordered to spend the rest of his life inside a luxury hotel In 1922, Count Alexander Rostov is deemed an unrepentant aristocrat by a Bolshevik tribunal, and is sentenced to house arrest in the Metropol, a grand hotel across the street from the Kremlin. Rostov, an indomitable man of erudition and wit, has never worked a day in his life, and must now live in an attic room while some of the most tumultuous decades in Russian history are unfolding outside the hotel's doors. Unexpectedly, his reduced circumstances provide him entry into a much larger world of emotional discovery. Brimming with humor, a glittering cast of characters, and one beautifully rendered scene after another, this singular novel casts a spell as it relates the count's endeavor to gain a deeper understanding of what it means to be a man of purpose.
The Silent Patient: The First Three Chapters
Books
This is a three-chapter sampler.Alicia Berenson's life is seemingly perfect. A famous painter married to an in-demand fashion photographer, she lives in a grand house with big windows overlooking a park in one of London's most desirable areas. One evening her husband Gabriel returns home late from a fashion shoot, and Alicia shoots him five times in the face, and then never speaks another word. Alicia's refusal to talk, or give any kind of explanation, turns a domestic tragedy into something far grander, a mystery that captures the public imagination and casts Alicia into notoriety. The price of her art skyrockets, and she, the silent patient, is hidden away from the tabloids and spotlight at the Grove, a secure forensic unit in North London. Theo Faber is a criminal psychotherapist who has waited a long time for the opportunity to work with Alicia. His determination to get her to talk and unravel the mystery of why she shot her husband takes him down a twisting path into his own motivations—a search for the truth that threatens to consume him....
Let Me Lie
Books
The stunning new novel from Clare Mackintosh, the international bestselling author of I Let You Go and I See You.The police say it was suicide. Anna says it was murder. They're both wrong.Last year, Tom and Caroline Johnson chose to end their lives, one seemingly unable to live without the other. Their daughter, Anna, is struggling to come to terms with her parents' deaths, unwilling to accept the verdict of suicide.Now with a baby herself, Anna feels her mother's absence keenly and is determined to find out what really happened to her parents. But as she digs up the past, someone is trying to stop her.Sometimes it's safer to let things lie....
The Silence of the Lambs
Books
The twenty-fifth anniversary edition of the #1 New York Times bestselling classic, now with a note by author Thomas Harris revealing his inspiration for Hannibal Lecter.A serial murderer known only by a grotesquely apt nickname—Buffalo Bill—is stalking particular women. He has a purpose, but no one can fathom it, for the bodies are discovered in different states. Clarice Starling, a young trainee at the F.B.I. Academy, is surprised to be summoned by Jack Crawford, Chief of the Bureau's Behavioral Science section. Her assignment: to interview Dr. Hannibal Lecter, a brilliant psychiatrist and grisly killer now kept under close watch in the Baltimore State Hospital for the Criminally Insane. Lecter's insight into the minds of murderers could help track and capture Buffalo Bill.Smart and attractive, Starling is shaken to find herself in a strange, intense relationship with the acutely perceptive Lecter. His cryptic clues—about Buffalo Bill and about her—launch Clarice on a search that every reader will find startling, harrowing, and totally compelling.An ingenious, masterfully written novel, The Silence of the Lambs is a classic of suspense and storytelling.