Pulp Fiction
Movies
A burger-loving hit man, his philosophical partner, a drug-addled gangster's moll and a washed-up boxer converge in this sprawling, comedic crime caper. Their adventures unfurl in three stories that ingeniously trip back and forth in time.
Boogie Nights
Movies
Set in 1977, back when sex was safe, pleasure was a business and business was booming, idealistic porn producer Jack Horner aspires to elevate his craft to an art form. Horner discovers Eddie Adams, a hot young talent working as a busboy in a nightclub, and welcomes him into the extended family of movie-makers, misfits and hangers-on that are always around. Adams' rise from nobody to a celebrity adult entertainer is meteoric, and soon the whole world seems to know his porn alter ego, "Dirk Diggler". Now, when disco and drugs are in vogue, fashion is in flux and the party never seems to stop, Adams' dreams of turning sex into stardom are about to collide with cold, hard reality.
GoodFellas
Movies
The true story of Henry Hill, a half-Irish, half-Sicilian Brooklyn kid who is adopted by neighbourhood gangsters at an early age and climbs the ranks of a Mafia family under the guidance of Jimmy Conway.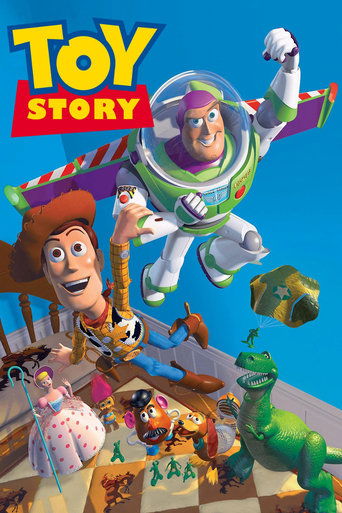 Toy Story
Movies
Led by Woody, Andy's toys live happily in his room until Andy's birthday brings Buzz Lightyear onto the scene. Afraid of losing his place in Andy's heart, Woody plots against Buzz. But when circumstances separate Buzz and Woody from their owner, the duo eventually learns to put aside their differences.
Sign up to see the full list!
Sign up with Likewise to see the rest of this list + get more personalized content recommendations tailored to your interests.
Already have an account? Log in