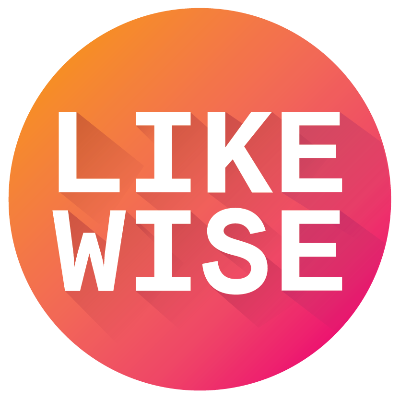 Up All Night
5 Books | by Likewise
A collection of favorite books bound to keep you up, brought to you by the Likewise community.
Gone Girl
Books
#1 NEW YORK TIMES BESTSELLER * The "mercilessly entertaining" (Vanity Fair) instant classic "about the nature of identity and the terrible secrets that can survive and thrive in even the most intimate relationships" (Lev Grossman, Time). NAMED ONE OF THE MOST INFLUENTIAL BOOKS OF THE DECADE BY CNN * NAMED ONE OF TIME'S TEN BEST FICTION BOOKS OF THE DECADE AND ONE OF ENTERTAINMENT WEEKLY'S BEST BOOKS OF THE DECADE NAMED ONE OF THE TEN BEST BOOKS OF THE YEAR BY Janet Maslin, The New York Times * People * Entertainment Weekly * O: The Oprah Magazine * Slate * Kansas City Star * USA Today * Christian Science Monitor On a warm summer morning in North Carthage, Missouri, it is Nick and Amy Dunne's fifth wedding anniversary. Presents are being wrapped and reservations are being made when Nick's clever and beautiful wife disappears. Husband-of-the-Year Nick isn't doing himself any favors with cringe-worthy daydreams about the slope and shape of his wife's head, but passages from Amy's diary reveal the alpha-girl perfectionist could have put anyone dangerously on edge. Under mounting pressure from the police and the media--as well as Amy's fiercely doting parents--the town golden boy parades an endless series of lies, deceits, and inappropriate behavior. Nick is oddly evasive, and he's definitely bitter--but is he really a killer? NAMED ONE OF THE BEST BOOKS OF THE YEAR BY San Francisco Chronicle * St. Louis Post Dispatch * Chicago Tribune * HuffPost * Newsday "Absorbing . . . In masterly fashion, Flynn depicts the unraveling of a marriage--and of a recession-hit Midwest--by interweaving the wife's diary entries with the husband's first-person account."--New Yorker "Ms. Flynn writes dark suspense novels that anatomize violence without splashing barrels of blood around the pages . . . Ms. Flynn has much more up her sleeve than a simple missing-person case. As Nick and Amy alternately tell their stories, marriage has never looked so menacing, narrators so unreliable."--The Wall Street Journal "The story unfolds in precise and riveting prose . . . even while you know you're being manipulated, searching for the missing pieces is half the thrill of this wickedly absorbing tale."--O: The Oprah Magazine
The Da Vinci Code
Books
While in Paris on business, Harvard symbologist Robert Langdon receives an urgent late-night phone call: the elderly curator of the Louvre has been murdered inside the museum. Near the body, police have found a baffling cipher. While working to solve the enigmatic riddle, Langdon is stunned to discover it leads to a trail of clues hidden in the works of Da Vinci -- clues visible for all to see -- yet ingeniously disguised by the painter.Langdon joins forces with a gifted French cryptologist, Sophie Neveu, and learns the late curator was involved in the Priory of Sion -- an actual secret society whose members included Sir Isaac Newton, Botticelli, Victor Hugo, and Da Vinci, among others. In a breathless race through Paris, London, and beyond, Langdon and Neveu match wits with a faceless powerbroker who seems to anticipate their every move. Unless Langdon and Neveu can decipher the labyrinthine puzzle in time, the Priory's ancient secret -- and an explosive historical truth -- will be lost forever.THE DA VINCI CODE heralds the arrival of a new breed of lightning-paced, intelligent thriller…utterly unpredictable right up to its stunning conclusion.From the Hardcover edition.
The Stand
Books
Stephen King's apocalyptic vision of a world blasted by plague and tangled in an elemental struggle between good and evil remains as riveting and eerily plausible as when it was first published.Soon to be a television series A patient escapes from a biological testing facility, unknowingly carrying a deadly weapon: a mutated strain of super-flu that will wipe out 99 percent of the world's population within a few weeks. Those who remain are scared, bewildered, and in need of a leader. Two emerge—Mother Abagail, the benevolent 108-year-old woman who urges them to build a peaceful community in Boulder, Colorado; and Randall Flagg, the nefarious "Dark Man," who delights in chaos and violence. As the dark man and the peaceful woman gather power, the survivors will have to choose between them—and ultimately decide the fate of all humanity.(This edition includes all of the new and restored material first published in The Stand: The Complete And Uncut Edition.)
The Girl on the Train
Books
Adapted from Paula Hawkins' novel - an international phenomenon selling over twenty million copies worldwide - this gripping new play will keep you guessing until the final moment.Rachel Watson longs for a different life. Her only escape is the perfect couple she watches through the train window every day, happy and in love. Or so it appears.When Rachel learns that the woman she's been secretly watching has suddenly disappeared, she finds herself as a witness and even a suspect in a thrilling mystery in which she will face bigger revelations than she could ever have anticipated.
It
Books
"A great book...a landmark in American literature."--Chicago Sun-Times Welcome to Derry, Maine... It's a small city, a place as hauntingly familiar as your own hometown. Only in Derry the haunting is real.... They were seven teenagers when they first stumbled upon the horror. Now they are grown-up men and women who have gone out into the big world to gain success and happiness. But none of them can withstand the force that has drawn them back to Derry to face the nightmare without an end, and the evil without a name.