Year of Yes
Shonda Rhimes
Also Recommended By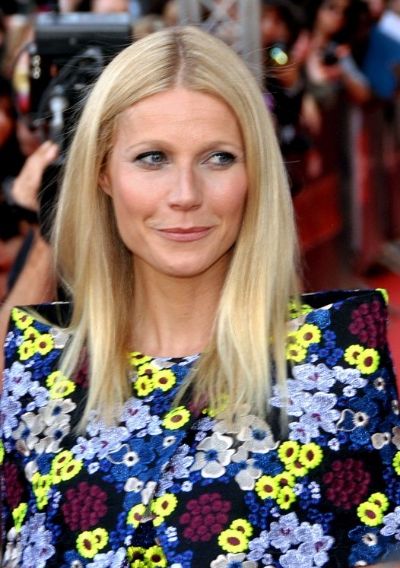 As the mega-talented creator of Grey's Anatomy and Scandal and executive producer of How to Get Away with Murder and the single mom of three children, Shonda Rhimes had lots of good reasons to say NO when an unexpected invitation arrived. Hollywood party? No. Speaking engagement? No. Media appearances? No. [The side benefit of saying No for an introvert like her: nothing new to fear.] Then Shonda's sister laid down a challenge: just for one year, try to say YES to the invitations that come your way. Shonda reluctantly agreed?and the result was nothing short of transformative. In YEAR OF YES, Shonda Rhimes chronicles the powerful impact saying yes had on every aspect of her life?and how we can all change our lives with one little word. Yes.
A Curious Mind
Brian Grazer, Charles Fishman
"From Academy Award-nominated producer Brian Grazer and acclaimed business journalist Charles Fishman comes a brilliantly entertaining peek into the weekly "curiosity conversations" that have inspired Grazer to create some of America's favorite and iconic movies and television shows--from 24 to A Beautiful Mind. For decades, film and TV producer Brian Grazer has scheduled a weekly "curiosity conversation" with an accomplished stranger. From scientists to spies, and adventurers to business leaders, Grazer has met with anyone willing to answer his questions for a few hours. These informal discussions sparked the creative inspiration behind many of Grazer's movies and TV shows, including Splash, 24, A Beautiful Mind, Apollo 13, Arrested Development, 8 Mile, J. Edgar, and many others. A Curious Mind is a brilliantly entertaining, fascinating, and inspiring homage to the power of inquisitiveness and the ways in which it deepens and improves us. Whether you're looking to improve your management style at work or you want to become a better romantic partner, this book--and its lessons on the power of curiosity--can change your life"--
Too Fat, Too Slutty, Too Loud
Anne Helen Petersen
**One of NPR's Best Books of 2017** "Petersen's gloriously bumptious, brash ode to nonconforming women suits the needs of this dark moment. Her careful examination of how we eviscerate the women who confound or threaten is crucial reading if we are ever to be better."—Rebecca Traister, New York Times bestselling author of All the Single Ladies From celebrity gossip expert and BuzzFeed culture writer Anne Helen Petersen comes an accessible, analytical look at how female celebrities are pushing the boundaries of what it means to be an "acceptable" woman. You know the type: the woman who won't shut up, who's too brazen, too opinionated—too much. She's the unruly woman, and she embodies one of the most provocative and powerful forms of womanhood today. In Too Fat, Too Slutty, Too Loud, Anne Helen Petersen uses the lens of "unruliness" to explore the ascension of pop culture powerhouses like Lena Dunham, Nicki Minaj, and Kim Kardashian, exploring why the public loves to love (and hate) these controversial figures. With its brisk, incisive analysis, Too Fat, Too Slutty, Too Loud will be a conversation-starting book on what makes and breaks celebrity today. "Must-read list."—Entertainment Weekly Named one of Cosmopolitan's "Books You Won't Be Able to Put Down This Summer" Selected as one of Amazon's "Best Books of the Month" A Refinery29 Editors' Pick
The Wisdom of Sundays
Oprah Winfrey
Oprah Winfrey says Super Soul Sunday is the television show she was born to do. "I see it as an offering," she explains. "If you want to be more fully present and live your life with a wide-open heart, this is the place to come to." Now, for the first time, the aha moments of inspiration and soul-expanding insight that have enlightened millions on the two-time Emmy Award-winning Super Soul Sunday are collected in The Wisdom of Sundays, a beautiful, cherishable, deeply-affecting book. Organized into ten chapters—each one representing a powerful step in Oprah's own spiritual journey and introduced with an intimate, personal essay by Oprah herself—the Wisdom of Sundays features selections from the most meaningful conversations between Oprah and some of today's most-admired thought-leaders. Visionaries like Tony Robbins, Arianna Huffington, and Shonda Rhimes share their lessons in finding purpose through mindfulness and intention. World renowned authors and teachers like Eckhart Tolle, Thich Nhat Hahn, Marianne Williamson and Wayne Dyer, explain our complex relationship with the ego and the healing powers of love and connection; and award-winning and bestselling writers like Cheryl Strayed, Elizabeth Gilbert, and Elizabeth Lesser explore the beauty of forgiveness and spirituality. Paired with beautiful photographs, including many from Oprah's private property in California where each episode of Super Soul Sunday is filmed, The Wisdom of Sundays promises to be a timeless keepsake that will help readers awaken to life's wondrous possibilities and discover a deeper connection to the natural world around them.
The Subtle Art of Not Giving a F*ck
Mark Manson
Also Recommended By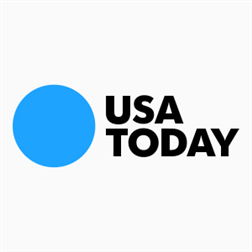 New York Times Bestseller In this generation-defining self-help guide, a superstar blogger cuts through the crap to show us how to stop trying to be "positive" all the time so that we can truly become better, happier people. For decades, we've been told that positive thinking is the key to a happy, rich life. "F**k positivity," Mark Manson says. "Let's be honest, shit is f**ked and we have to live with it." In his wildly popular Internet blog, Manson doesn't sugarcoat or equivocate. He tells it like it is—a dose of raw, refreshing, honest truth that is sorely lacking today. The Subtle Art of Not Giving a F**k is his antidote to the coddling, let's-all-feel-good mindset that has infected American society and spoiled a generation, rewarding them with gold medals just for showing up. Manson makes the argument, backed both by academic research and well-timed poop jokes, that improving our lives hinges not on our ability to turn lemons into lemonade, but on learning to stomach lemons better. Human beings are flawed and limited—"not everybody can be extraordinary, there are winners and losers in society, and some of it is not fair or your fault." Manson advises us to get to know our limitations and accept them. Once we embrace our fears, faults, and uncertainties, once we stop running and avoiding and start confronting painful truths, we can begin to find the courage, perseverance, honesty, responsibility, curiosity, and forgiveness we seek. There are only so many things we can give a f**k about so we need to figure out which ones really matter, Manson makes clear. While money is nice, caring about what you do with your life is better, because true wealth is about experience. A much-needed grab-you-by-the-shoulders-and-look-you-in-the-eye moment of real-talk, filled with entertaining stories and profane, ruthless humor, The Subtle Art of Not Giving a F**k is a refreshing slap for a generation to help them lead contented, grounded lives.
The Four Agreements
Don Miguel Ruiz, Janet Mills
Also Recommended By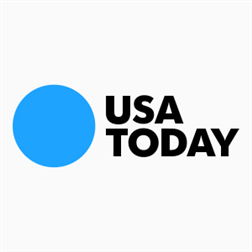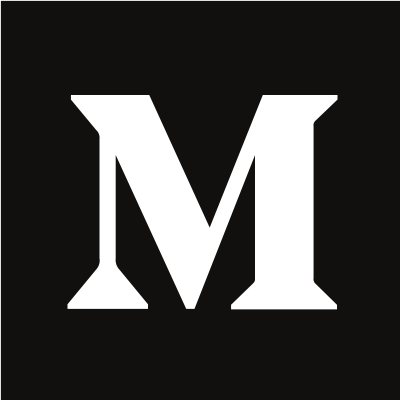 Bestselling author don Miguel Ruiz reveals the source of self-limiting beliefs that rob us of joy and create needless suffering. Based on ancient Toltec wisdom, The Four Agreements offer a powerful code of conduct that can rapidly transform our lives to a new experience of freedom, true happiness, and love. • A New York Times bestseller for over 7 years • Over 5.2 million copies sold in the U.S. • Translated into 38 languages worldwide Don Miguel Ruiz's book is a roadmap to enlightenment and freedom." — Deepak Chopra, Author, The Seven Spiritual Laws of Success "An inspiring book with many great lessons . . ." — Wayne Dyer, Author, Real Magic "In the tradition of Castaneda, Ruiz distills essential Toltec wisdom, expressing with clarity and impeccability what it means for men and women to live as peaceful warriors in the modern world." — Dan Millman, Author, Way of the Peaceful Warrior
The Best Advice I Ever Got
Katie Couric
NEW YORK TIMES BESTSELLER In this inspiring book, Katie Couric distills the ingenious, hard-won insights of such leaders and visionaries as Maya Angelou, Jimmy Carter, Michael J. Fox, and Ken Burns, who offer advice about life, success, and happiness—how to take chances, follow one's passions, overcome adversity and inertia, commit to something greater than ourselves, and more. Along the way, Katie Couric reflects on her own life, and on the shared wisdom, and occasional missteps, that have guided her from her early days as a desk assistant at ABC to her groundbreaking work as a broadcast journalist. Moving and empowering, The Best Advice I Ever Got is for all of us, young or old, who want to hear from some of today's best and brightest about how they got it right, got it wrong, and came out on top—so we can too. Now with additional contributors!
The Happiness Project
Gretchen Rubin
What if you could change your life--without changing your life? Gretchen had a good marriage, two healthy daughters, and work she loved--but one day, stuck on a city bus, she realized that time was flashing by, and she wasn't thinking enough about the things that really mattered. "I should have a happiness project," she decided. She spent the next year test-driving the wisdom of the ages, current scientific studies, and lessons from popular culture about how to be happier. Each month, she pursued a different set of resolutions: go to sleep earlier, quit nagging, forget about results, or take time to be silly. Bit by bit, she began to appreciate and amplify the happiness that already existed in her life. Written with humour and insight, Gretchen's story will inspire you to start your own happiness project. Now in a beautiful, expanded edition, Gretchen offers a wealth of new material including happiness paradoxes and practical tips on many daily matters: being a more light-hearted parent, sticking to a fitness routine, getting your sweetheart to do chores without nagging, coping when you forget someone's name and more.
The Happiness of Pursuit
Chris Guillebeau
A remarkable book that will both guide and inspire, The Happiness of Pursuit reveals how anyone can bring meaning into their life by undertaking a quest. When he set out to visit all of the planet's countries by age thirty-five, compulsive goal seeker Chris Guillebeau never imagined that his journey's biggest revelation would be how many people like himself exist – each pursuing a challenging quest. And, interestingly, these quests aren't just travel-oriented. On the contrary, they're as diverse as humanity itself. Some involve exploration; others the pursuit of athletic or artistic excellence; still others a battle against injustice or poverty or threats to the environment. Everywhere that Chris visited he found ordinary people working toward extraordinary goals, making daily down payments on their dream. These "questers" included a suburban mom pursuing a wildly ambitious culinary project, a DJ producing the world's largest symphony, a young widower completing the tasks his wife would never accomplish, and a teenager crossing an entire ocean alone - as well as a do-it-yourselfer tackling M.I.T.'s computer-science course, a nerd turning himself into real-life James Bond, and scores of others writing themselves into the record books. The more Chris spoke with these strivers, the more he began to appreciate the direct link between questing and long-term happiness -- how going after something in a methodical way enriches our lives -- and he was compelled to complete a comprehensive study of the phenomenon and extract the best advice. In The Happiness of Pursuit he draws on interviews with hundreds of questers, revealing their secret motivations, their selection criteria, the role played by friends and family, their tricks for solving logistics, and the importance of documentation. Equally fascinating is Chris' examination of questing's other side, including questers' acute awareness of mortality, their struggle against monotony, and their wistful feelings once a quest has succeeded. What happens after the summit is climbed, the painting hung, the endurance record broken, the "at risk" community saved? A book that challenges each of us to take control – to make our lives be about something while at the same time remaining clear-eyed about the commitment -- The Happiness of Pursuit will inspire readers of every age and aspiration. It's a playbook for making your life count.
Wake Up Happy
Michael Strahan
From America's favorite football player turned New York Times bestselling author and morning talk show host here are 18 rules of motivational advice that will inspire you to turn up the heat and go from good to great in pursuit of your personal ambitions. Pulling from his own life experiences, Michael Strahan details the mix of mental discipline, positive thinking, and sense of play that lead him to a Super Bowl XLII victory as a member of the New York Giants, and later to star alongside Kelly Ripa in the hit daytime talk show Live! with Kelly and Michael. Each of these "Strahan Rules" will guide you step-by-step through developing a work ethic and mental durability that will prime you to achieve your goals and transform your life. Delivered with his signature wit and wisdom, Strahan's Rules combine a range of advice, from values he picked up from his father who served in the military to professors who teach on the science of happiness and include: -Rule #5: Too many of us count ourselves out before we even give ourselves a chance...Do the work. Be excellent. You'll find your place. -Rule #11: You can't change other people, but you can change how you are around them, and sometimes, a lot of times, that's more than enough. -Rule #12: Listen to other people, but don't take their opinions for fact. Have your own experiences. Draw your own conclusions. Whether you are attempting to achieve your career goals, seeking to better your relationships or simply up your optimism quotient, Wake Up Happy will inspire you.
Furiously Happy
Jenny Lawson
In Furiously Happy, #1 New York Times bestselling author Jenny Lawson explores her lifelong battle with mental illness. A hysterical, ridiculous book about crippling depression and anxiety? That sounds like a terrible idea. But terrible ideas are what Jenny does best. As Jenny says: "Some people might think that being 'furiously happy' is just an excuse to be stupid and irresponsible and invite a herd of kangaroos over to your house without telling your husband first because you suspect he would say no since he's never particularly liked kangaroos. And that would be ridiculous because no one would invite a herd of kangaroos into their house. Two is the limit. I speak from personal experience. My husband says that none is the new limit. I say he should have been clearer about that before I rented all those kangaroos. "Most of my favorite people are dangerously fucked-up but you'd never guess because we've learned to bare it so honestly that it becomes the new normal. Like John Hughes wrote in The Breakfast Club, 'We're all pretty bizarre. Some of us are just better at hiding it.' Except go back and cross out the word 'hiding.'" Furiously Happy is about "taking those moments when things are fine and making them amazing, because those moments are what make us who we are, and they're the same moments we take into battle with us when our brains declare war on our very existence. It's the difference between "surviving life" and "living life". It's the difference between "taking a shower" and "teaching your monkey butler how to shampoo your hair." It's the difference between being "sane" and being "furiously happy." Lawson is beloved around the world for her inimitable humor and honesty, and in Furiously Happy, she is at her snort-inducing funniest. This is a book about embracing everything that makes us who we are - the beautiful and the flawed - and then using it to find joy in fantastic and outrageous ways. Because as Jenny's mom says, "Maybe 'crazy' isn't so bad after all." Sometimes crazy is just right.
The Power of Habit
Charles Duhigg
Also Recommended By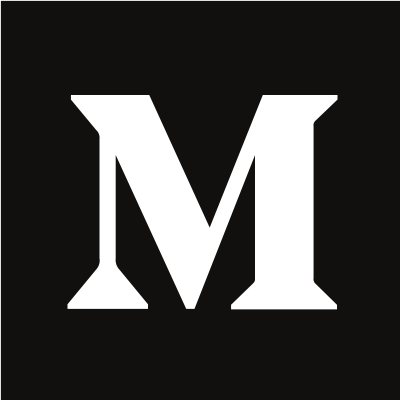 OVER 60 WEEKS ON THE NEW YORK TIMES BESTSELLER LIST With a new Afterword by the author In The Power of Habit, Pulitzer Prize–winning business reporter Charles Duhigg takes us to the thrilling edge of scientific discoveries that explain why habits exist and how they can be changed. Distilling vast amounts of information into engrossing narratives that take us from the boardrooms of Procter & Gamble to sidelines of the NFL to the front lines of the civil rights movement, Duhigg presents a whole new understanding of human nature and its potential. At its core, The Power of Habit contains an exhilarating argument: The key to exercising regularly, losing weight, being more productive, and achieving success is understanding how habits work. As Duhigg shows, by harnessing this new science, we can transform our businesses, our communities, and our lives. NEW YORK TIMES BESTSELLER • NPR BESTSELLER • WASHINGTON POST BESTSELLER • LOS ANGELES TIMES BESTSELLER • USA TODAY BESTSELLER • PUBLISHERS WEEKLY BESTSELLER NAMED ONE OF THE BEST BOOKS OF THE YEAR BY The Wall Street Journal • Financial Times "Sharp, provocative, and useful."—Jim Collins "Few [books] become essential manuals for business and living. The Power of Habit is an exception. Charles Duhigg not only explains how habits are formed but how to kick bad ones and hang on to the good."—Financial Times "A flat-out great read."—David Allen, bestselling author of Getting Things Done: The Art of Stress-Free Productivity "You'll never look at yourself, your organization, or your world quite the same way."—Daniel H. Pink, bestselling author of Drive and A Whole New Mind "Entertaining . . . enjoyable . . . fascinating . . . a serious look at the science of habit formation and change."—The New York Times Book Review "Cue: see cover. Routine: read book. Reward: fully comprehend the art of manipulation."—Bloomberg Businessweek "Absolutely fascinating."—Wired "A fresh examination of how routine behaviors take hold and whether they are susceptible to change . . . The stories that Duhigg has knitted together are all fascinating in their own right, but take on an added dimension when wedded to his examination of habits."— Associated Press "There's been a lot of research over the past several years about how our habits shape us, and this work is beautifully described in the new book The Power of Habit."—David Brooks, The New York Times "A first-rate book—based on an impressive mass of research, written in a lively style and providing just the right balance of intellectual seriousness with practical advice on how to break our bad habits."—The Economist "I have been spinning like a top since reading The Power of Habit, New York Times journalist Charles Duhigg's fascinating best-seller about how people, businesses and organizations develop the positive routines that make them productive—and happy."—The Washington Post From the Trade Paperback edition.
The Untethered Soul (EasyRead Super Large 20pt Edition)
Michael A. Singer
The chapters of this book are nothing but mirrors for seeing your ''self'' from different angles. And though the journey we are about to embark on is an inner one, it will draw upon every aspect of your life. The only requirement asked of you is the willingness to honestly look at yourself in the most natural, intuitive manner. Remember, if we are seeking the root of ''self,'' what we are actually seeking is you. As you read through these pages, you will find that you know much more than you thought you did about some very deep subjects. The fact is, you already know how to find yourself; you have just gotten distracted and disoriented. Once refocused, you will realize that you not only have the ability to find yourself, you have the ability to free yourself. Whether you choose to do so or not is entirely up to you. But upon completion of your journey through these chapters, there will be no more confusion, no more lack of empowerment, and no more blaming others. You will know exactly what must be done. And should you choose to devote yourself to the ongoing journey of self-realization, you will develop a tremendous sense of respect for who you really are. It is only then that you will come to appreciate the full depth of meaning in the advice: ''This above all: to thine own self be true.'' ---- Introduction
Discover the Power Within You
Eric Butterworth
The Inspirational Classic That Has Sold More Than 250,000 Copies! In this 40th anniversary edition of Eric Butterworth's inspiring tour de force, the author shares the greatest discovery of all time: the ability to see the divine within us all. Jesus saw this divine dimension in every human being, and Butterworth reveals this hidden and untapped resource to be a source of limitless abundance. Exploring this "depth potential," Butterworth outlines ways in which we can release the power locked within us for better health, greater confidence, increased success, and inspired openness to let our "light shine" forth for others.
The Untethered Soul
Jefferson A. Singer
Who are you? In this remarkable book, author and spiritual guide Michael Singer explores this fundamental question, seeking the very root of consciousness in order to help readers learn how to dwell in the present moment. Written in an engaging and uncomplicated voice, this book will open readers up to the radical and powerful experience of simply being themselves.
Smarter Faster Better
Charles Duhigg
The Willpower Instinct
Kelly McGonigal
Also Recommended By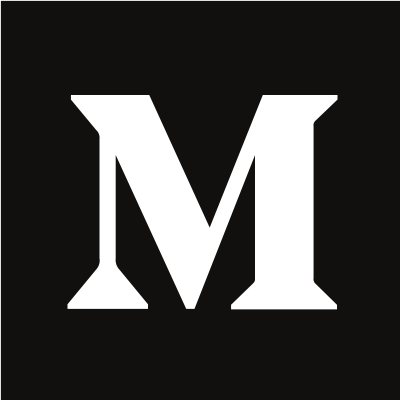 Based on Stanford University psychologist Kelly McGonigal's wildly popular course "The Science of Willpower," The Willpower Instinct is the first book to explain the new science of self-control and how it can be harnessed to improve our health, happiness, and productivity. Informed by the latest research and combining cutting-edge insights from psychology, economics, neuroscience, and medicine, The Willpower Instinct explains exactly what willpower is, how it works, and why it matters. For example, readers will learn: Willpower is a mind-body response, not a virtue. It is a biological function that can be improved through mindfulness, exercise, nutrition, and sleep. Willpower is not an unlimited resource. Too much self-control can actually be bad for your health. Temptation and stress hijack the brain's systems of self-control, but the brain can be trained for greater willpower Guilt and shame over your setbacks lead to giving in again, but self-forgiveness and self-compassion boost self-control. Giving up control is sometimes the only way to gain self-control. Willpower failures are contagious—you can catch the desire to overspend or overeat from your friends­­—but you can also catch self-control from the right role models. In the groundbreaking tradition of Getting Things Done, The Willpower Instinct combines life-changing prescriptive advice and complementary exercises to help readers with goals ranging from losing weight to more patient parenting, less procrastination, better health, and greater productivity at work.