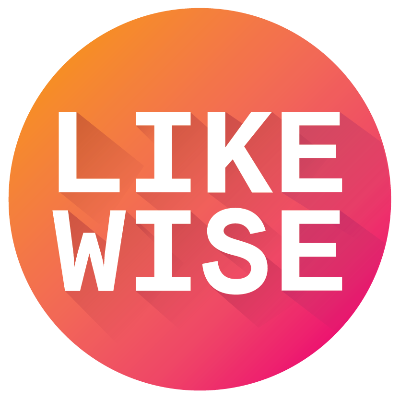 Great Reads 2018
5 Books | by Likewise
NPR staff and book critics say these are the 2018 books of the year.
Scribe
Books
A haunting, evocative tale about the power of storytelling A brutal civil war has ravaged the country, and contagious fevers have decimated the population. Abandoned farmhouses litter the isolated mountain valleys and shady hollows. The economy has been reduced to barter and trade. In this craggy, unwelcoming world, the central character of Scribe ekes out a lonely living on the family farmstead where she was raised and where her sister met an untimely end. She lets a migrant group known as the Uninvited set up temporary camps on her land, and maintains an uneasy peace with her cagey neighbors and the local enforcer. She has learned how to make paper and ink, and she has become known for her letter-writing skills, which she exchanges for tobacco, firewood, and other scarce resources. An unusual request for a letter from a man with hidden motivations unleashes the ghosts of her troubled past and sets off a series of increasingly calamitous events that culminate in a harrowing journey to a crossroads. Drawing on traditional folktales and the history and culture of Appalachia, Alyson Hagy has crafted a gripping, swiftly plotted novel that touches on pressing issues of our time—migration, pandemic disease, the rise of authoritarianism—and makes a compelling case for the power of stories to both show us the world and transform it.
The Wrong Heaven
Books
Including the story "Horse," as heard on This American Life. For fans of George Saunders and Karen Russell, an "amazing, wildly inventive"* collection of stories that straddles the line between the real and the fantastical. (*Kevin Wilson) In The Wrong Heaven, anything is possible: bodies can transform, inanimate objects come to life, angels appear and disappear. Bonnaffons draws us into a delightfully strange universe, in which her conflicted characters seek to solve their sexual and spiritual dilemmas in all the wrong places. The title story's heroine reckons with grief while arguing with loquacious Jesus and Mary lawn ornaments that come to life when she plugs them in. In "Horse," we enter a world in which women transform themselves into animals through a series of medical injections. In "Alternate," a young woman convinces herself that all she needs to revive a stagnant relationship is the perfect poster of the Dalai Lama. While some of the worlds to which Bonnaffons transports us are more recognizable than others, all of them uncover the mysteries beneath the mundane surfaces of our lives. Enormously funny, boldly inventive, and as provocative as they are deeply affecting, these stories lay bare the heart of our deepest longings.
All the Animals Where I Live
Books
The author used to live in the busy city where there were buses and trains, and people waiting for buses and trains. Now he lives in the country and jubilantly takes us on a tour of his home, pointing out all the animals that share his space. There are stuffed bears and quilted chickens. His dog Wednesday watches cranes, frogs, and dragonflies live their lives. Coyotes and chipmunks come and go, and the world around where he lives is full of life, until winter comes, and there is nothing but snow. Uniquely structured, All the Animals Where I Live is a picture book from Philip C. Stead, one of our most innovative author-illustrators, that is a meditation on life and moments big and small that shape our individual worlds.
How to Write an Autobiographical Novel
Books
From the author of The Queen of the Night, an essay collection exploring his education as a man, writer, and activist—and how we form our identities in life and in art. As a novelist, Alexander Chee has been described as "masterful" by Roxane Gay, "incomparable" by Junot Díaz, and "incendiary" by the New York Times. With How to Write an Autobiographical Novel, his first collection of nonfiction, he's sure to secure his place as one of the finest essayists of his generation as well. How to Write an Autobiographical Novel is the author's manifesto on the entangling of life, literature, and politics, and how the lessons learned from a life spent reading and writing fiction have changed him. In these essays, he grows from student to teacher, reader to writer, and reckons with his identities as a son, a gay man, a Korean American, an artist, an activist, a lover, and a friend. He examines some of the most formative experiences of his life and the nation's history, including his father's death, the AIDS crisis, 9/11, the jobs that supported his writing—Tarot-reading, bookselling, cater-waiting for William F. Buckley—the writing of his first novel, Edinburgh, and the election of Donald Trump. By turns commanding, heartbreaking, and wry, How to Write an Autobiographical Novel asks questions about how we create ourselves in life and in art, and how to fight when our dearest truths are under attack.
Sign up to the see the full list!
Check out the rest of the list with a free account
Already have an account? Sign in