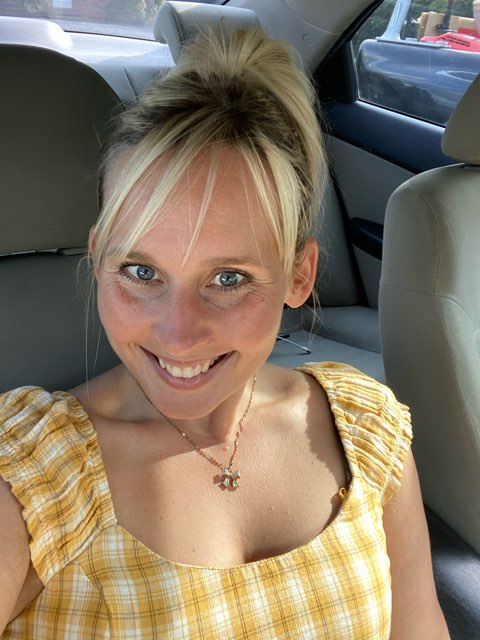 Bittersweet Fiction💔❤️‍🔥❤️‍🩹
5 Books | by Brandi Jackson
Mostly Nicholas Sparks. I don't like all of his books, but these are some of my favorite 💔❤️‍🩹❤️‍🔥
The Last Song
Books
NOVEL LEARNING SERIES(TM) THE LAST SONG by Nicholas SparksSTUDENT EDITIONSeventeen-year-old Veronica "Ronnie" Miller's life was turned upside-down when her parents divorced and her father moved from New York City to Wrightsville Beach, North Carolina. Three years later, she remains angry and alienated from her parents, especially her father . . . until her mother decides it would be in everyone's best interest if she spent the summer in North Carolina with him. Ronnie's father, a former concert pianist and teacher, is living a quiet life in the beach town, immersed in creating a work of art that will become the centerpiece of a local church.The tale that unfolds is an unforgettable story of love on many levels--first love, love between parents and children-that demonstrates, as only a Nicholas Sparks novel can, the many ways that love can break our hearts . . . and heal them. With a NOVEL LEARNING SERIES(TM) Student Guide · Questions about the text after every few chapters check your comprehension · Quizzes throughout help you prepare for standardized tests with SAT- and ACT-style questions using vocabulary and grammar from the book· Sample writing prompts and essays at the end guide you through the elements of an above-average, average, and below-average essay-and explain why!
The Last Story of Mina Lee
Books
A REESE'S BOOK CLUB PICKINSTANT NEW YORK TIMES BESTSELLERRiveting and unconventional, The Last Story of Mina Lee traces the far-reaching consequences of secrets in the lives of a Korean immigrant mother and her daughterMargot Lee's mother is ignoring her calls. Margot can't understand why, until she makes a surprise trip home to Koreatown, LA, and finds that her mother has suspiciously died. Determined to discover the truth, Margot unravels her single mother's past as a Korean War orphan and an undocumented immigrant, only to realize how little she truly knew about her mother, Mina.Thirty years earlier, Mina Lee steps off a plane to take a chance on a new life in America. Stacking shelves at a Korean grocery store, the last thing she expects is to fall in love. But that moment leads to repercussions for Mina that echo through the decades, leading up to the truth of what happened the night of her death.Told through the intimate lens of a mother and daughter who have struggled all their lives to understand each other, The Last Story of Mina Lee is a powerful and exquisitely woven debut novel that explores identity, family, secrets, and what it truly means to belong.HIGHLY ANTICIPATED BY FORTUNE · POPSUGAR · PUREWOW · BETCHES · GMA.COM · VULTURE · BUSTLE · THE MILLIONS · LITHUB · BOOKRIOT · BOOKISH"Painful, joyous... A story that cries out to be told." —Los Angeles Times"Kim is a brilliant new voice in American fiction." —Alexander Chee, author of How to Write an Autobiographical Novel"Suspenseful and deeply felt." —Chloe Benjamin, author of The Immortalists
The Notebook
Books
Celebrating 25 years of The Notebook - the classic novel which became the heart-wrenching film. *Once again, just as I do every day, I begin to read the notebook aloud...Noah Calhoun has returned from war and, in an attempt to escape the ghosts of battle, he sets his mind and his body to restoring an old plantation home to its former beauty.But he is haunted by memories of the beautiful girl he met there years before. A girl who stole his heart at the funfair, whose parents didn't approve, a girl he wrote to every day for a year.When Allie Hamilton shows up on his doorstep, exactly as he has held her in his memory for all these years, Noah has one last chance to win her back. Only this time, it's not just her parents in the way - Allie is engaged and she's not a woman to go back on her promises. The Notebook is the love story to end all love stories - it will break your heart, heal it back up and break it all over again.Praise for Nicholas Sparks:'A fiercely romantic and touching tale' Heat'An A-grade romantic read' OK!'Pulls at the heartstrings' Sunday Times'An absorbing page-turner' Daily Mail'This one won't leave a dry eye' Daily Mirror
The Longest Ride
Books
From the dark days of WWII to present-day North Carolina, this New York Times bestseller shares the lives of two couples overcoming destructive secrets -- and finding joy together.Ira Levinson is in trouble. Ninety-one years old and stranded and injured after a car crash, he struggles to retain consciousness until a blurry image materializes beside him: his beloved wife Ruth, who passed away nine years ago. Urging him to hang on, she forces him to remain alert by recounting the stories of their lifetime together - how they met, the precious paintings they collected together, the dark days of WWII and its effect on them and their families. Ira knows that Ruth can't possibly be in the car with him, but he clings to her words and his memories, reliving the sorrows and everyday joys that defined their marriage.A few miles away, at a local bull-riding event, a Wake Forest College senior's life is about to change. Recovering from a recent break-up, Sophia Danko meets a young cowboy named Luke, who bears little resemblance to the privileged frat boys she has encountered at school. Through Luke, Sophia is introduced to a world in which the stakes of survival and success, ruin and reward -- even life and death - loom large in everyday life. As she and Luke fall in love, Sophia finds herself imagining a future far removed from her plans -- a future that Luke has the power to rewrite . . . if the secret he's keeping doesn't destroy it first.Ira and Ruth. Sophia and Luke. Two couples who have little in common, and who are separated by years and experience. Yet their lives will converge with unexpected poignancy, reminding us all that even the most difficult decisions can yield extraordinary journeys: beyond despair, beyond death, to the farthest reaches of the human heart.