Never Split the Difference
Chris Voss, Tahl Raz
A former international hostage negotiator for the FBI offers a new, field-tested approach to high-stakes negotiations—whether in the boardroom or at home. After a stint policing the rough streets of Kansas City, Missouri, Chris Voss joined the FBI, where his career as a hostage negotiator brought him face-to-face with a range of criminals, including bank robbers and terrorists. Reaching the pinnacle of his profession, he became the FBI's lead international kidnapping negotiator. Never Split the Difference takes you inside the world of high-stakes negotiations and into Voss's head, revealing the skills that helped him and his colleagues succeed where it mattered most: saving lives. In this practical guide, he shares the nine effective principles—counterintuitive tactics and strategies—you too can use to become more persuasive in both your professional and personal life. Life is a series of negotiations you should be prepared for: buying a car, negotiating a salary, buying a home, renegotiating rent, deliberating with your partner. Taking emotional intelligence and intuition to the next level, Never Split the Difference gives you the competitive edge in any discussion.
The Lean Startup
Eric Ries
Outlines a revisionist approach to management while arguing against common perceptions about the inevitability of startup failures, explaining the importance of providing genuinely needed products and services as well as organizing a business that can adapt to continuous customer feedback.
Crossing the Chasm, 3rd Edition
Geoffrey A. Moore
The bible for bringing cutting-edge products to larger markets—now revised and updated with new insights into the realities of high-tech marketing In Crossing the Chasm, Geoffrey A. Moore shows that in the Technology Adoption Life Cycle—which begins with innovators and moves to early adopters, early majority, late majority, and laggards—there is a vast chasm between the early adopters and the early majority. While early adopters are willing to sacrifice for the advantage of being first, the early majority waits until they know that the technology actually offers improvements in productivity. The challenge for innovators and marketers is to narrow this chasm and ultimately accelerate adoption across every segment. This third edition brings Moore's classic work up to date with dozens of new examples of successes and failures, new strategies for marketing in the digital world, and Moore's most current insights and findings. He also includes two new appendices, the first connecting the ideas in Crossing the Chasm to work subsequently published in his Inside the Tornado, and the second presenting his recent groundbreaking work for technology adoption models for high-tech consumer markets.
The Challenger Sale
Matthew Dixon, Brent Adamson
What's the secret to sales success? If you're like most business leaders, you'd say it's fundamentally about relationships-and you'd be wrong. The best salespeople don't just build relationships with customers. They challenge them. The need to understand what top-performing reps are doing that their average performing colleagues are not drove Matthew Dixon, Brent Adamson, and their colleagues at Corporate Executive Board to investigate the skills, behaviors, knowledge, and attitudes that matter most for high performance. And what they discovered may be the biggest shock to conventional sales wisdom in decades. Based on an exhaustive study of thousands of sales reps across multiple industries and geographies, The Challenger Sale argues that classic relationship building is a losing approach, especially when it comes to selling complex, large-scale business-to-business solutions. The authors' study found that every sales rep in the world falls into one of five distinct profiles, and while all of these types of reps can deliver average sales performance, only one-the Challenger- delivers consistently high performance. Instead of bludgeoning customers with endless facts and features about their company and products, Challengers approach customers with unique insights about how they can save or make money. They tailor their sales message to the customer's specific needs and objectives. Rather than acquiescing to the customer's every demand or objection, they are assertive, pushing back when necessary and taking control of the sale. The things that make Challengers unique are replicable and teachable to the average sales rep. Once you understand how to identify the Challengers in your organization, you can model their approach and embed it throughout your sales force. The authors explain how almost any average-performing rep, once equipped with the right tools, can successfully reframe customers' expectations and deliver a distinctive purchase experience that drives higher levels of customer loyalty and, ultimately, greater growth.
Pitch Anything: An Innovative Method for Presenting, Persuading, and Winning the Deal
Oren Klaff
Hooked
Nir Eyal
How do successful companies create products people can't put down? Why do some products capture widespread attention while others flop? What makes us engage with certain products out of sheer habit? Is there a pattern underlying how technologies hook us? Nir Eyal answers these questions (and many more) by explaining the Hook Model—a four-step process embedded into the products of many successful companies to subtly encourage customer behavior. Through consecutive "hook cycles," these products reach their ultimate goal of bringing users back again and again without depending on costly advertising or aggressive messaging. Hooked is based on Eyal's years of research, consulting, and practical experience. He wrote the book he wished had been available to him as a start-up founder—not abstract theory, but a how-to guide for building better products. Hooked is written for product managers, designers, marketers, start-up founders, and anyone who seeks to understand how products influence our behavior. Eyal provides readers with: • Practical insights to create user habits that stick. • Actionable steps for building products people love. • Fascinating examples from the iPhone to Twitter, Pinterest to the Bible App, and many other habit-forming products.
Delivering Happiness
Tony Hsieh
Also Recommended By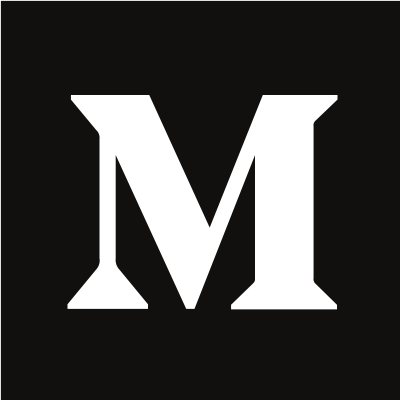 Pay brand-new employees $2,000 to quit Make customer service the responsibility of the entire company-not just a department Focus on company culture as the #1 priority Apply research from the science of happiness to running a business Help employees grow-both personally and professionally Seek to change the world Oh, and make money too . . . Sound crazy? It's all standard operating procedure at Zappos, the online retailer that's doing over $1 billion in gross merchandise sales annually. After debuting as the highest-ranking newcomer in Fortune magazine's annual "Best Companies to Work For" list in 2009, Zappos was acquired by Amazon in a deal valued at over $1.2 billion on the day of closing. In DELIVERING HAPPINESS, Zappos CEO Tony Hsieh shares the different lessons he has learned in business and life, from starting a worm farm to running a pizza business, through LinkExchange, Zappos, and more. Fast-paced and down-to-earth, DELIVERING HAPPINESS shows how a very different kind of corporate culture is a powerful model for achieving success-and how by concentrating on the happiness of those around you, you can dramatically increase your own. To learn more about the book, go to www.deliveringhappinessbook.com.
The Score Takes Care of Itself
Bill Walsh, Steve Jamison
Also Recommended By
The last lecture on leadership by the NFL's greatest coach: Bill Walsh Bill Walsh is a towering figure in the history of the NFL. His advanced leadership transformed the San Francisco 49ers from the worst franchise in sports to a legendary dynasty. In the process, he changed the way football is played. Prior to his death, Walsh granted a series of exclusive interviews to bestselling author Steve Jamison. These became his ultimate lecture on leadership. Additional insights and perspective are provided by Hall of Fame quarterback Joe Montana and others. Bill Walsh taught that the requirements of successful leadership are the same whether you run an NFL franchise, a fortune 500 company, or a hardware store with 12 employees. These final words of 'wisdom by Walsh' will inspire, inform, and enlighten leaders in all professions.
The New Gold Standard: 5 Leadership Principles for Creating a Legendary Customer Experience Courtesy of the Ritz-Carlton Hotel Company
Joseph Michelli
Discover the secrets of world-class leadership! When it comes to refined service and exquisite hospitality, one name stands high above the rest: The Ritz-Carlton Hotel Company. With ceaseless attention to every luxurious detail, the company has set the bar for creating memorable customer experiences in world-class settings. Now, for the first time, the leadership secrets behind the company's extraordinary success are revealed. The New Gold Standard takes you on an exclusive tour behind the scenes of The Ritz-Carlton Hotel Company. Granted unprecedented access to the company's executives, staff, and its award-winning Leadership Center training facilities, bestselling author Joseph Michelli explored every level of leadership within the organization. He emerged with the key principles leaders at any company can use to provide a customer experience unlike any other, such as: Understanding the ever-evolving needs of customers Empowering employees by treating them with the utmost respect Anticipating customers' unexpressed needs and concerns Developing and conducting an unsurpassed training regimen Sharing engaging stories from the company's employees--from the corporate office and hotels around the globe--Michelli describes the innovative methods the company uses to create peerless guest experiences and explains how it constantly hones and improves them. The New Gold Standard weaves practical how-to advice, proven leadership tools, and the wisdom of experts to help you create and embed superior customer-service principles, processes, and practices in your own organization.