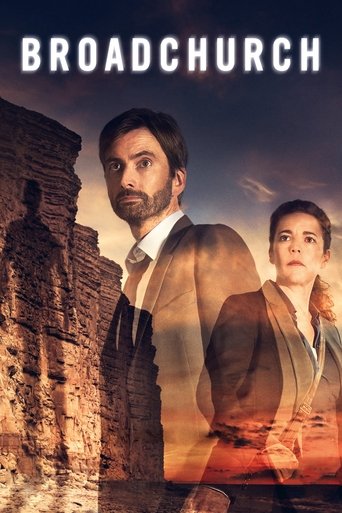 Broadchurch
Shows
The murder of a young boy in a small coastal town brings a media frenzy, which threatens to tear the community apart.
The Fall
Shows
When the Police Service of Northern Ireland are unable to close a case after 28 days, Detective Superintendent Stella Gibson of the Metropolitan Police Service is called in to review the case. Under her new leadership, the local detectives must track down and stop a serial killer who is terrorising the city of Belfast.
The Office
Shows
The Office is a British sitcom television series that was first broadcast in the United Kingdom on BBC Two on 9 July 2001. Created, written, and directed by Ricky Gervais and Stephen Merchant, the programme is about the day-to-day lives of office employees in the Slough branch of the fictitious Wernham Hogg Paper Company. Gervais also stars in the series, playing the central character, David Brent. Although fictional and scripted, the programme takes the form of a documentary, with the presence of the camera often acknowledged. Two six-episode series were made, along with a pair of 45-minute Christmas specials. When it was first shown on BBC Two, it was nearly cancelled due to low ratings, but has since become one of the most successful of all British comedy exports. As well as being shown internationally on BBC Worldwide, channels such as BBC Prime, BBC America and BBC Canada, the series has been sold to broadcasters in over 80 countries, including ABC1 in Australia, The Comedy Network in Canada, TVNZ in New Zealand and the pan-Asian satellite channel STAR World, based in Hong Kong. The show began airing in The United States on Cartoon Network's late night programing block, Adult Swim on 18 September 2009 until 2012.
Fresh Meat
Shows
A group of six students about to embark on the most exciting period of their lives so far: university!
Sign up to the see the full list!
Check out the rest of the list with a free account
Already have an account? Sign in