This Is the End
Movies
While attending a party at James Franco's house, Seth Rogen, Jay Baruchel and many other celebrities are faced with the apocalypse.
DodgeBall: A True Underdog Story
Movies
When megalomaniacal White Goodman, the owner of a trendy, high-end fitness center, makes a move to take over the struggling local gym run by happy-go-lucky Pete La Fleur, there's only one way for La Fleur to fight back: dodgeball. Aided by a dodgeball guru and Goodman's attorney, La Fleur and his rag-tag team of underdogs launch a knock-down, drag-out battle in which the winner takes all.
Superstar
Movies
Orphan Mary Katherine Gallagher, an ugly duckling at St. Monica High School, has a dream: to be kissed soulfully. She decides she can realize this dream if she becomes a superstar, so her prayers, her fantasies, and her conversations with her only friend focus on achieving super-stardom.
Topper
Movies
Madcap couple George and Marion Kerby are killed in an automobile accident. They return as ghosts to try and liven up the regimented lifestyle of their friend and bank president, Cosmo Topper. When Topper starts to live it up, it strains relations with his stuffy wife.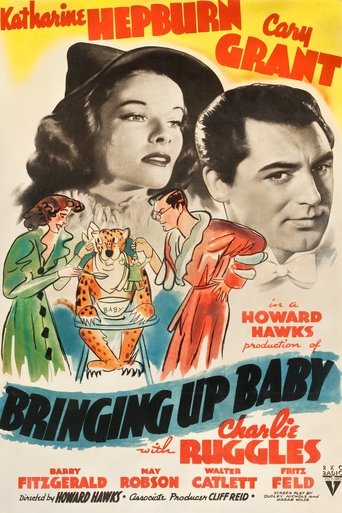 Bringing Up Baby
Movies
David Huxley is waiting to get a bone he needs for his museum collection. Through a series of strange circumstances, he meets Susan Vance, and the duo have a series of misadventures which include a leopard called Baby.