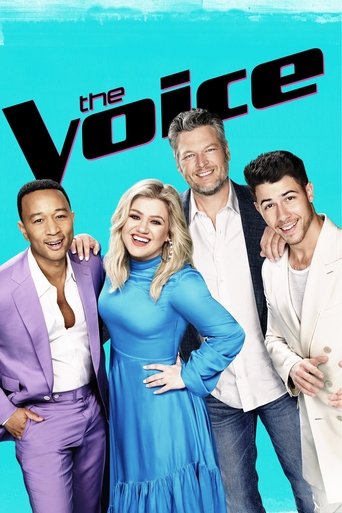 The Voice
Shows
The strongest vocalists from across the United states compete in a blockbusters vocal competition, the winner becomes "The Voice." The show's innovative format features four stages of competition: the blind auditions, the battle rounds, the knockouts and, finally, the live performance shows.
Flight of the Conchords
Shows
The trials and tribulations of a two man, digi-folk band who have moved from New Zealand to New York in the hope of forging a successful music career. So far they've managed to find a manager (whose "other" job is at the New Zealand Consulate), one fan (a married obsessive) and one friend (who owns the local pawn shop) -- but not much else.
Treme
Shows
Tremé takes its name from a neighborhood of New Orleans and portrays life in the aftermath of the 2005 hurricane. Beginning three months after Hurricane Katrina, the residents of New Orleans, including musicians, chefs, Mardi Gras Indians, and other New Orleanians struggle to rebuild their lives, their homes and their unique culture.
Glee
Shows
In this musical comedy, optimistic high school teacher Will Schuester tries to refuel his own passion while reinventing the high school's glee club and challenging a group of outcasts to realize their star potential as they strive to outshine their singing competition while navigating the cruel halls of McKinley High.
Empire
Shows
A powerful family drama about the head of a music empire whose three sons and ex-wife all battle for his throne.