Chicago Fire
Shows
An edge-of-your-seat view into the lives of everyday heroes committed to one of America's noblest professions. For the firefighters, rescue squad and paramedics of Chicago Firehouse 51, no occupation is more stressful or dangerous, yet so rewarding and exhilarating. These courageous men and women are among the elite who forge headfirst into danger when everyone else is running the other way and whose actions make the difference between life and death.
Disenchantment
Shows
Set in a ruined medieval city called Dreamland, Disenchantment follows the grubby adventures of a hard-drinking princess, her feisty elf companion and her personal demon.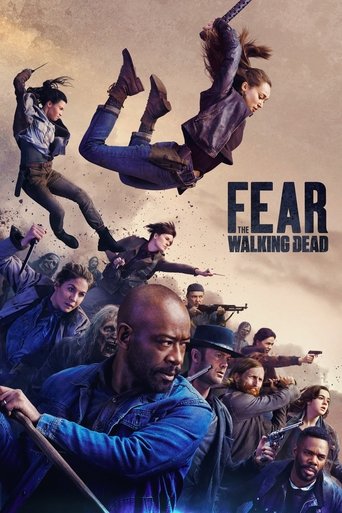 Fear the Walking Dead
Shows
What did the world look like as it was transforming into the horrifying apocalypse depicted in "The Walking Dead"? This spin-off set in Los Angeles, following new characters as they face the beginning of the end of the world, will answer that question.
Bachelor in Paradise
Shows
Some of The Bachelor's biggest stars and villains are back. They all left The Bachelor or The Bachelorette with broken hearts, but now they know what it really takes to find love, and on Bachelor in Paradise they'll get a second chance to find their soul mates. Contestants will live together in an isolated romantic paradise in Mexico and we'll follow these former bachelors and bachelorettes as they explore new romantic relationships. America will watch as they fall in love or go through renewed heartbreak.
Castle Rock
Shows
Based on the stories of Stephen King, the series intertwines characters and themes from the fictional town of Castle Rock.