10 Things I Hate About You
Comedy, Romance
Also Recommended By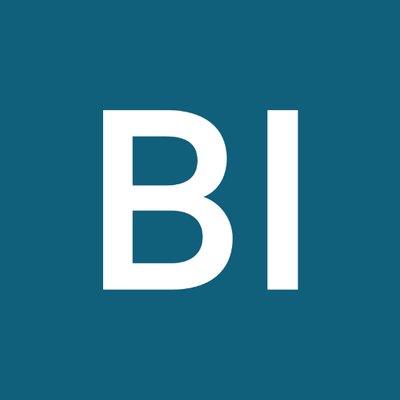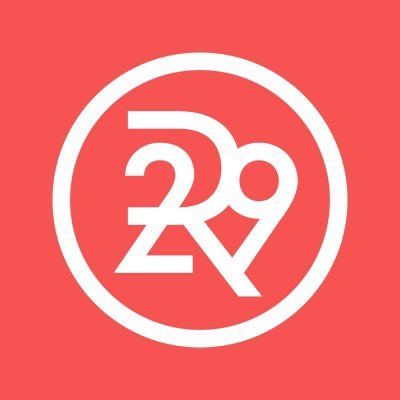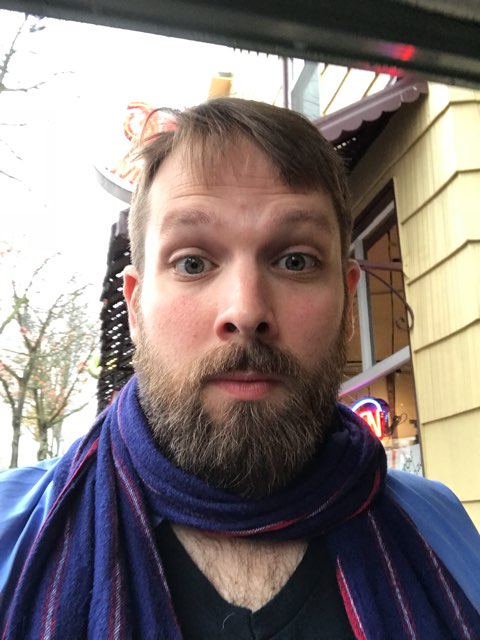 Bianca, a tenth grader, has never gone on a date, but she isn't allowed to go out with boys until her older sister Kat gets a boyfriend. The problem is, Kat rubs nearly everyone the wrong way. But Bianca and the guy she has her eye on, Joey, are eager, so Joey fixes Kat up with Patrick, a new kid in town just bitter enough for Kat.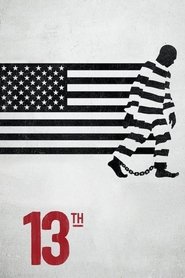 13th
Documentary
Also Recommended By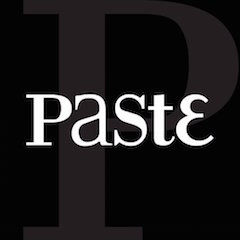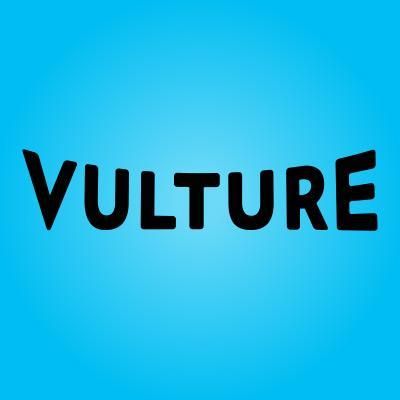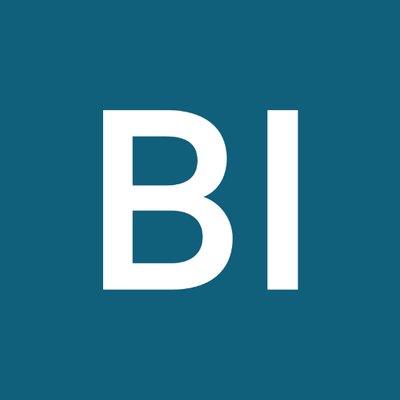 An in-depth look at the prison system in the United States and how it reveals the nation's history of racial inequality.
Adventureland
Comedy
Also Recommended By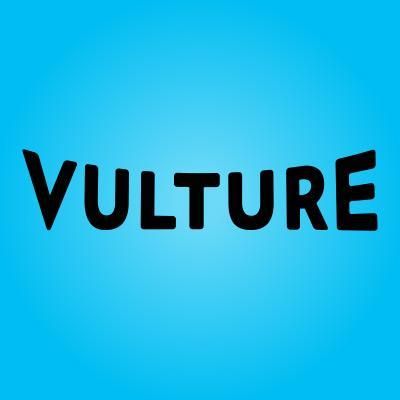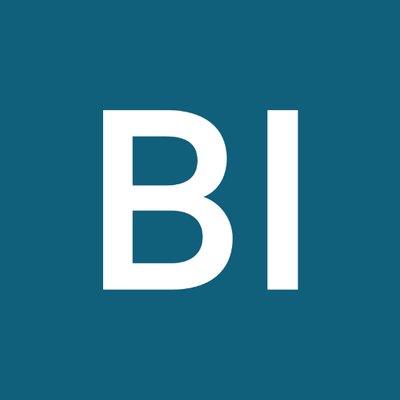 In the summer of 1987, a college graduate takes a 'nowhere' job at his local amusement park, only to find it's the perfect course to get him prepared for the real world.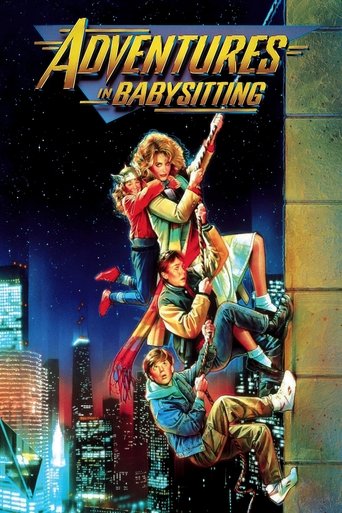 Adventures in Babysitting
Thriller, Comedy
Also Recommended By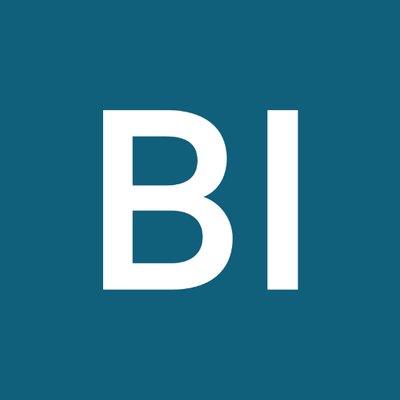 When plans with her boyfriend fall through, high school senior Chris Parker ends up babysitting the Anderson kids, Brad and Sara. What should be a quiet night in, however, turns into a series of ridiculous exploits, starting when they leave the house to pick up Chris' friend Brenda. Soon, Brad's buddy Daryl is involved, and the group must contend with car thieves, blues musicians and much more.
Amélie
Comedy, Romance
Also Recommended By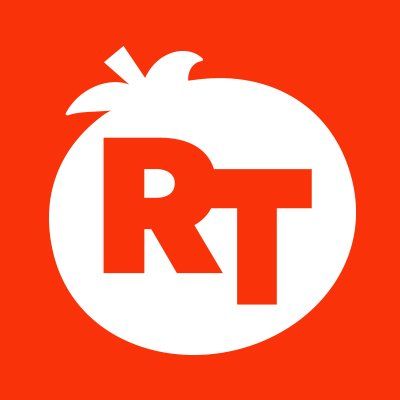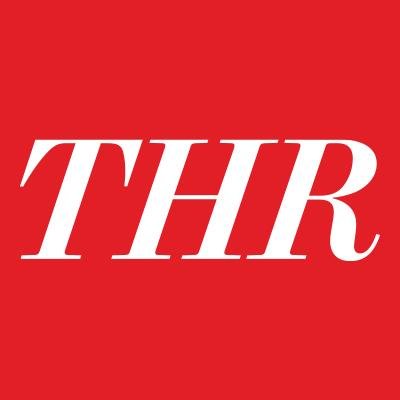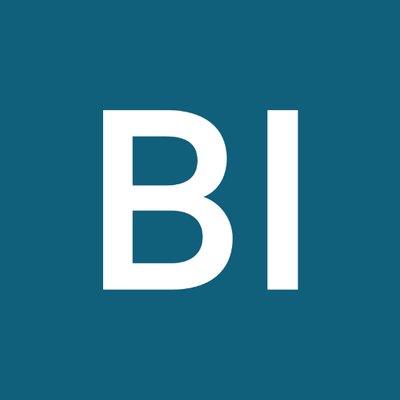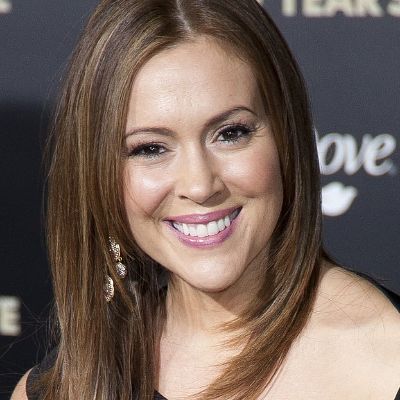 At a tiny Parisian café, the adorable yet painfully shy Amélie (Audrey Tautou) accidentally discovers a gift for helping others. Soon Amelie is spending her days as a matchmaker, guardian angel, and all-around do-gooder. But when she bumps into a handsome stranger, will she find the courage to become the star of her very own love story?
An American Werewolf in London
Horror, Comedy
Also Recommended By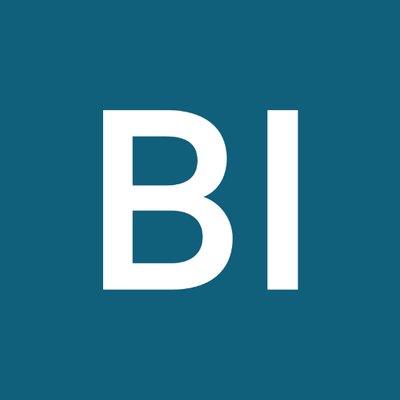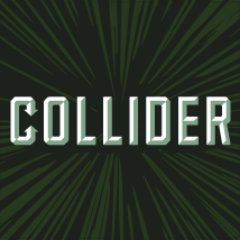 Two American tourists in England are attacked by a werewolf that none of the locals will admit exists.
The Babadook
Drama, Thriller
Also Recommended By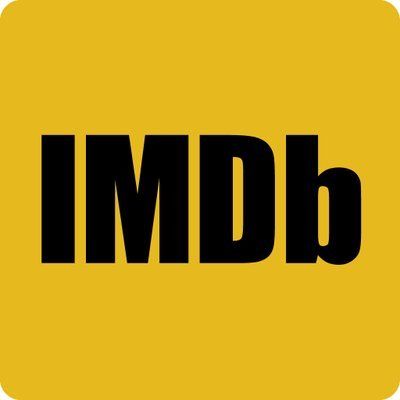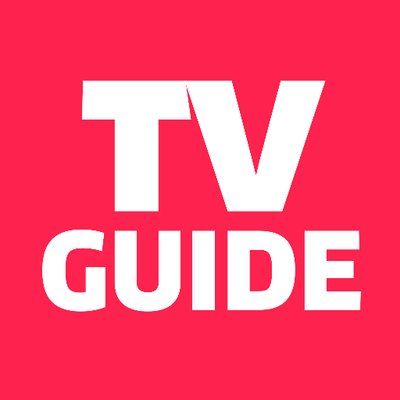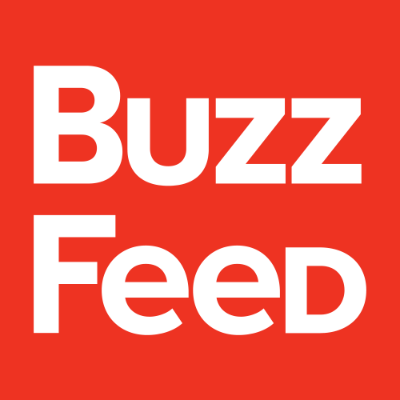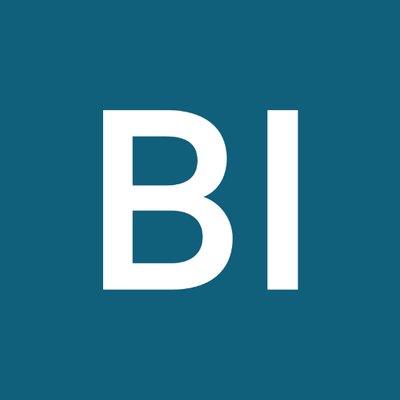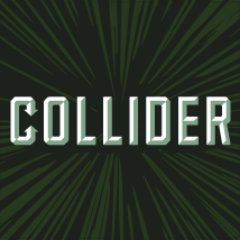 A single mother, plagued by the violent death of her husband, battles with her son's fear of a monster lurking in the house, but soon discovers a sinister presence all around her.
Barry
Drama
Also Recommended By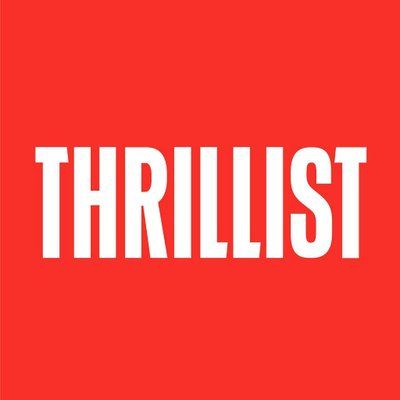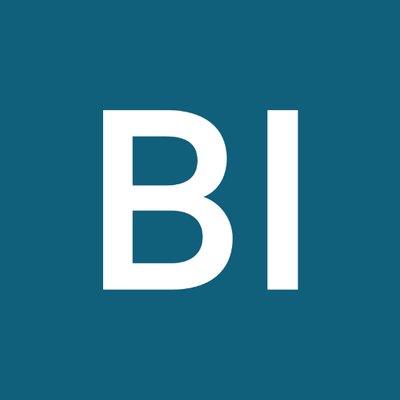 A biopic of Barack Obama set during his time as a college student in New York City.
The Midnight Special
Shows
The Midnight Special is an American late-night musical variety series that aired on NBC during the 1970s and early 1980s, created and produced by Burt Sugarman. It premiered as a special on August 19, 1972, then began its run as a regular series on February 2, 1973; its last episode was on May 1, 1981. The ninety-minute program followed the Friday night edition of The Tonight Show Starring Johnny Carson. The show typically featured guest hosts, except for a period from July 1975 through March 1976 when singer Helen Reddy served as the regular host. Wolfman Jack served as the announcer and frequent guest host. The program's theme song, a traditional folk song called "Midnight Special", was performed by Johnny Rivers. The Midnight Special was noted for featuring musical acts performing live, which was unusual since most television appearances during the era showed performers lip-synching to prerecorded music. The series also occasionally aired vintage footage of older acts. As the program neared the end of its run in the early 1980s, it began to frequently use lip-synched performances rather than live. The program also featured occasional comedic performances such as Richard Pryor and Andy Kaufman.
Basic Instinct
Thriller, Mystery
Also Recommended By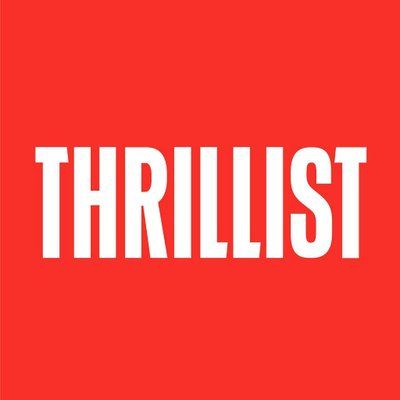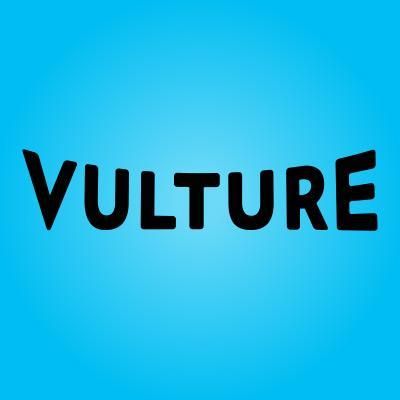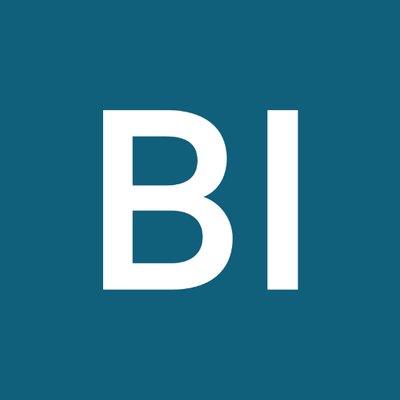 A police detective is in charge of the investigation of a brutal murder, in which a beautiful and seductive woman could be involved.
Beasts of No Nation
Drama, War
Also Recommended By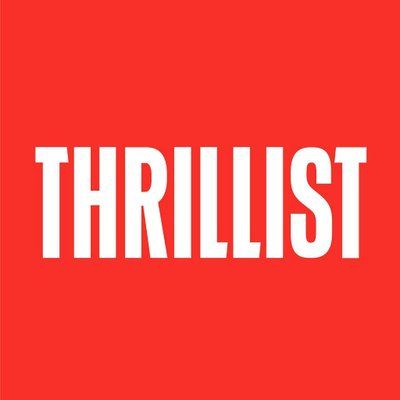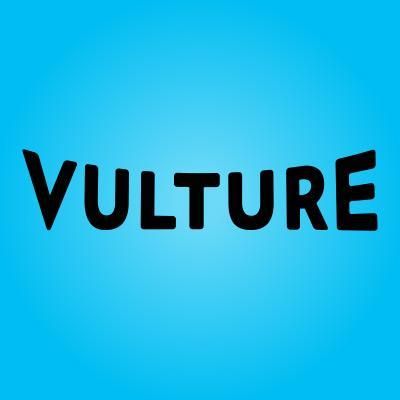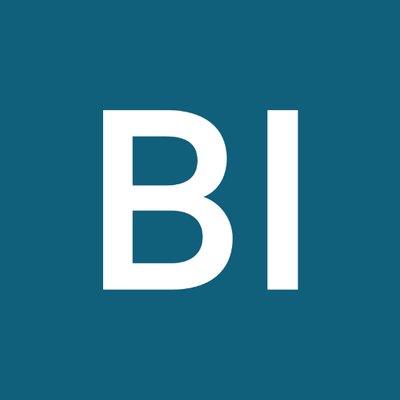 A drama based on the experiences of Agu, a child soldier fighting in the civil war of an unnamed African country. Follows the journey of a young boy, Agu, who is forced to join a group of soldiers in a fictional West African country. While Agu fears his commander and many of the men around him, his fledgling childhood has been brutally shattered by the war raging through his country, and he is at first torn between conflicting revulsion and fascination Depicts the mechanics of war and does not shy away from explicit, visceral detail, and paints a complex, difficult picture of Agu as a child soldier.
Beginners
Drama, Romance
Also Recommended By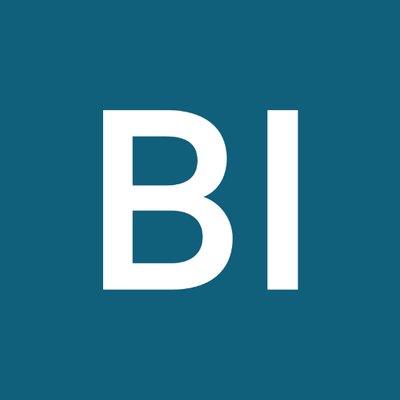 A young man is rocked by two announcements from his elderly father: that he has terminal cancer, and that he has a young male lover.
Big Daddy
Comedy, Drama
Also Recommended By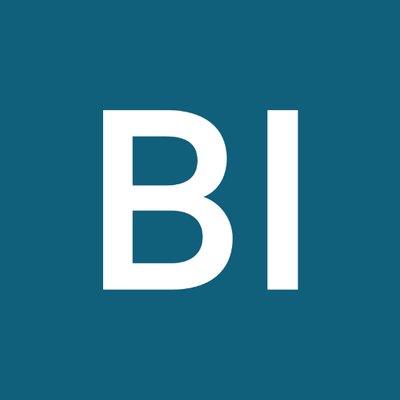 A lazy law school grad adopts a kid to impress his girlfriend, but everything doesn't go as planned and he becomes the unlikely foster father.
The Big Short
Comedy, Drama
Also Recommended By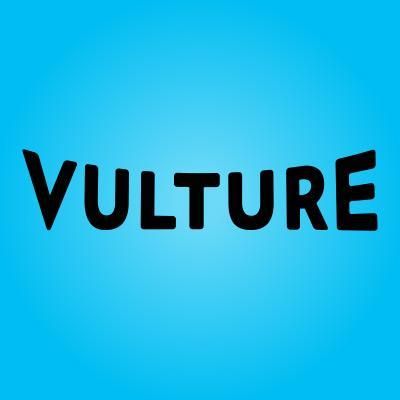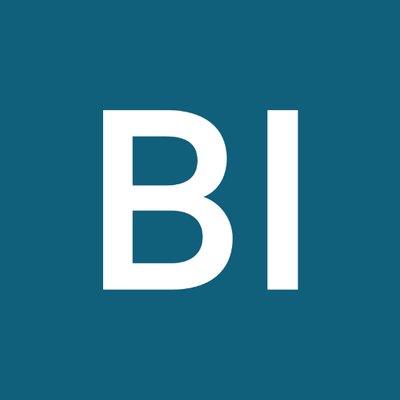 The men who made millions from a global economic meltdown.
Big Trouble in Little China
Action, Adventure
Also Recommended By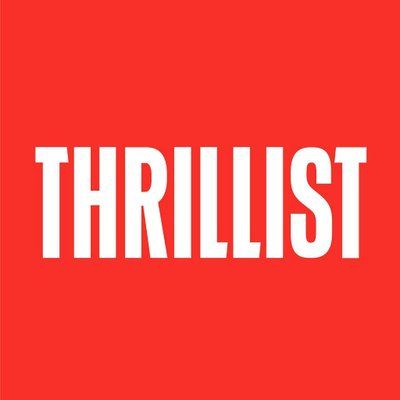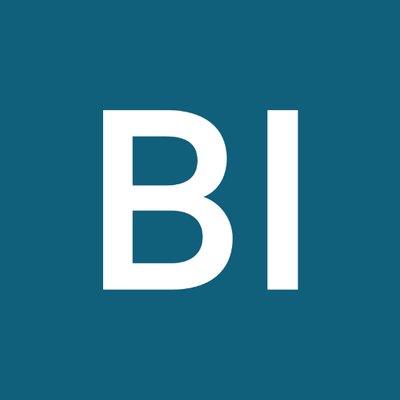 When trucker, Jack Burton agreed to take his friend, Wang Chi to pick up his fiancee at the airport, he never expected to get involved in a supernatural battle between good and evil. Wang's fiancee has emerald green eyes, which make her a perfect target for immortal sorcerer, Lo Pan and his three invincible cronies. Lo Pan must marry a girl with green eyes so he can regain his physical form.
Blackfish
Documentary
Also Recommended By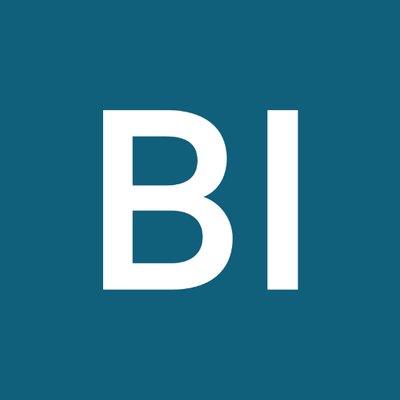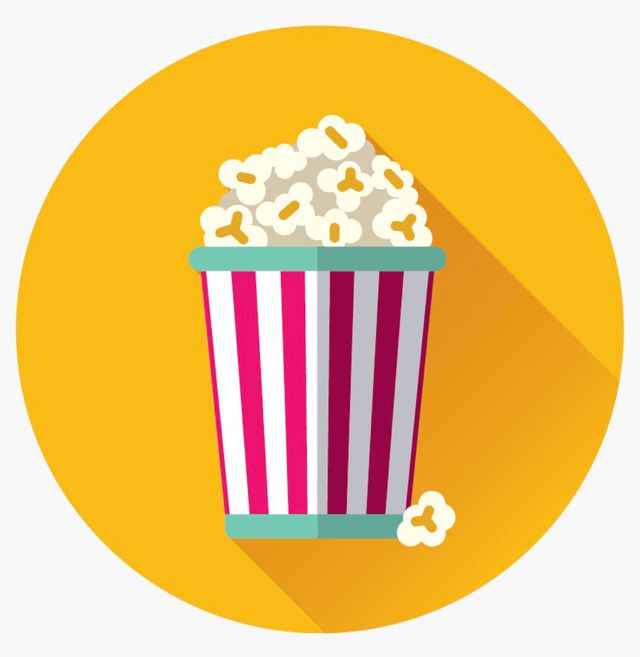 Notorious killer whale Tilikum is responsible for the deaths of three individuals, including a top killer whale trainer. Blackfish shows the sometimes devastating consequences of keeping such intelligent and sentient creatures in captivity.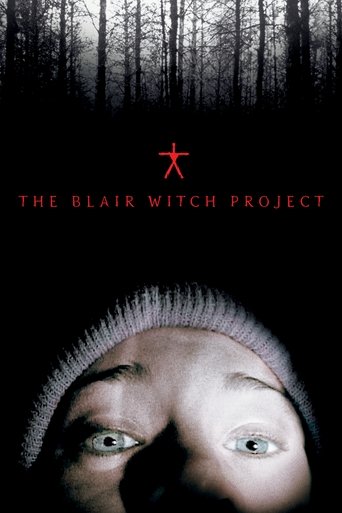 The Blair Witch Project
Horror, Mystery
Also Recommended By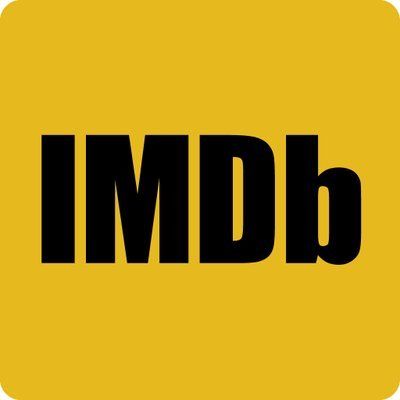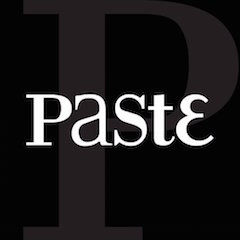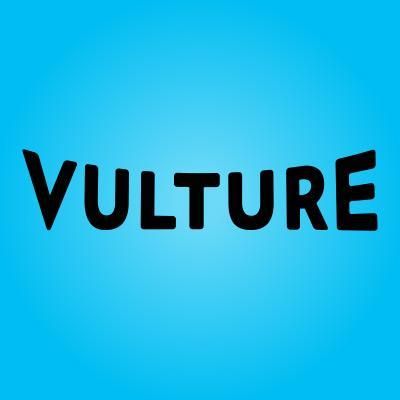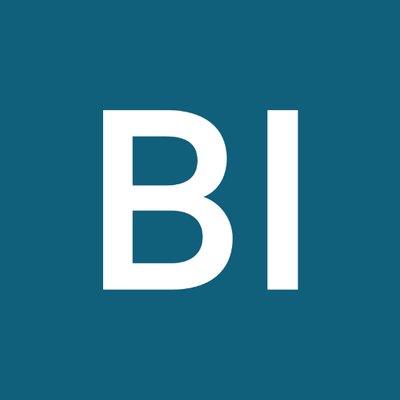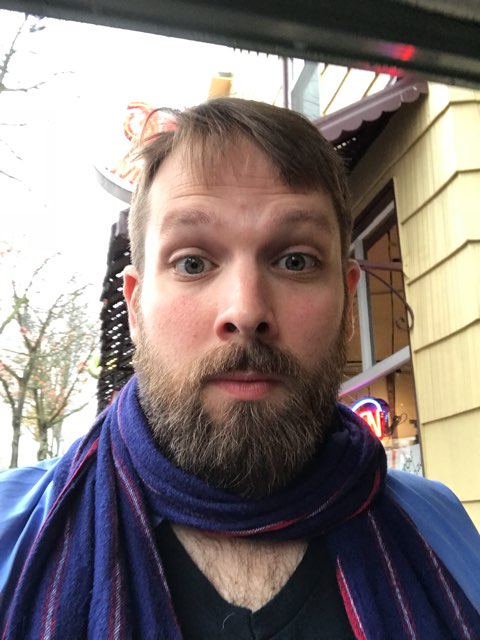 In October of 1994 three student filmmakers disappeared in the woods near Burkittsville, Maryland, while shooting a documentary. A year later their footage was found.
Blazing Saddles
Comedy, Western
Also Recommended By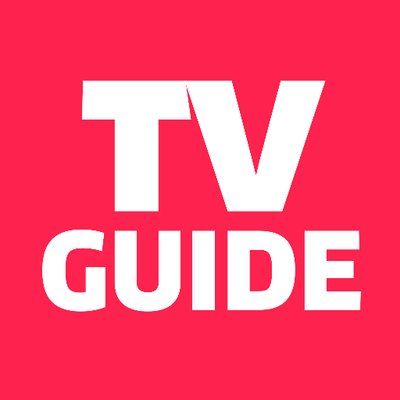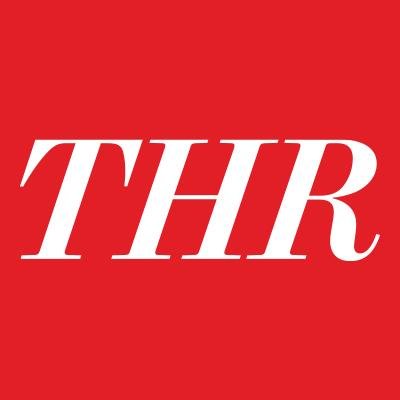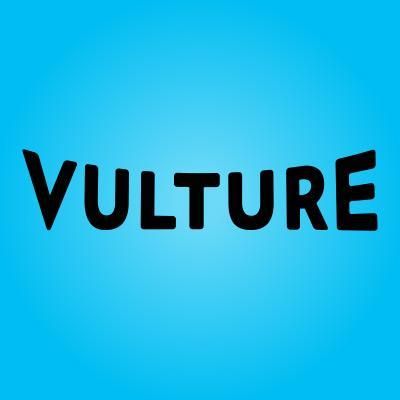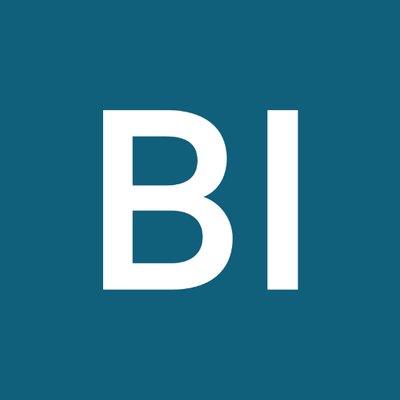 A town – where everyone seems to be named Johnson – is in the way of the railroad and, in order to grab their land, Hedley Lemar, a politically connected nasty person, sends in his henchmen to make the town unlivable. After the sheriff is killed, the town demands a new sheriff from the Governor, so Hedley convinces him to send the town the first black sheriff in the west.
Blue Is the Warmest Color
Romance, Drama
Also Recommended By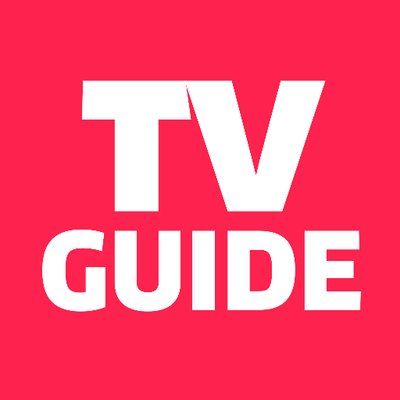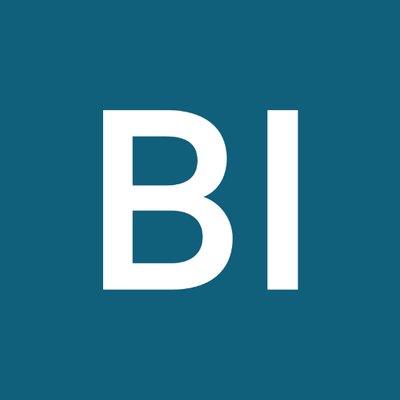 Adele's life is changed when she meets Emma, a young woman with blue hair, who will allow her to discover desire, to assert herself as a woman and as an adult. In front of others, Adele grows, seeks herself, loses herself, finds herself.
Boyhood
Drama
Also Recommended By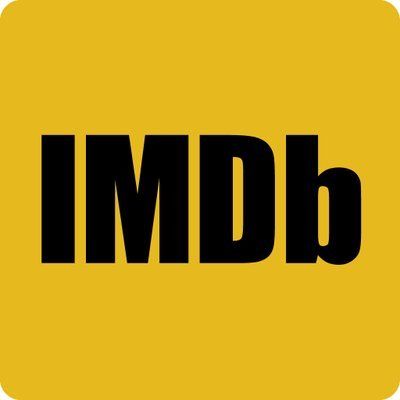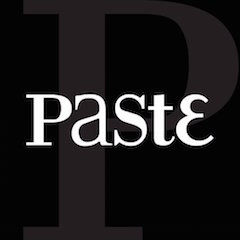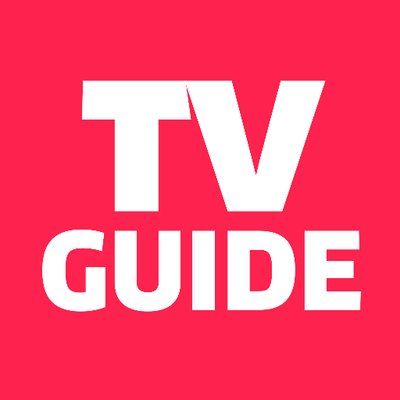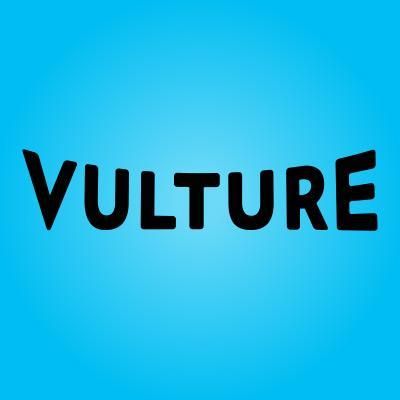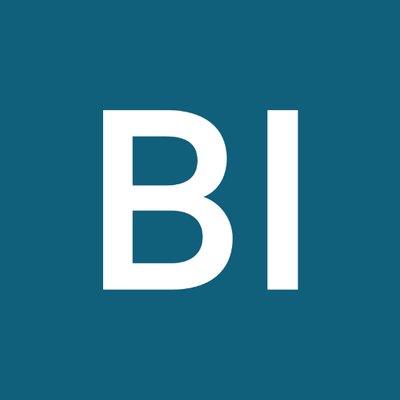 The film tells a story of a divorced couple trying to raise their young son. The story follows the boy for twelve years, from first grade at age 6 through 12th grade at age 17-18, and examines his relationship with his parents as he grows.
Braveheart
Action, Drama
Also Recommended By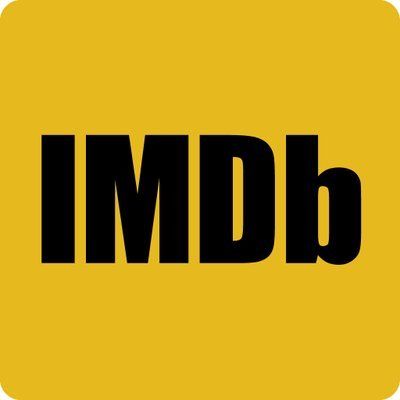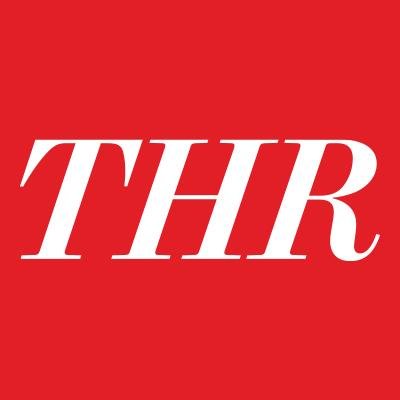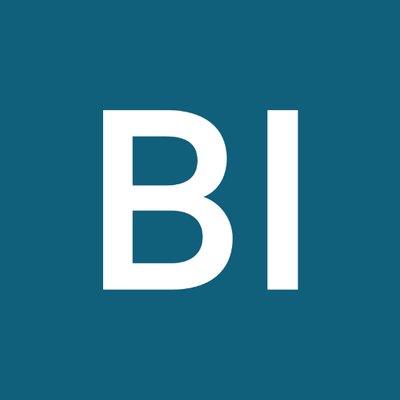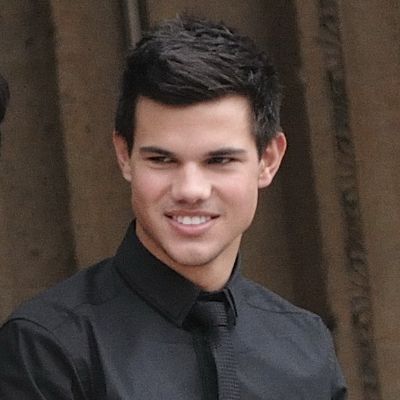 Enraged at the slaughter of Murron, his new bride and childhood love, Scottish warrior William Wallace slays a platoon of the local English lord's soldiers. This leads the village to revolt and, eventually, the entire country to rise up against English rule.
Bridget Jones's Diary
Comedy, Romance
Also Recommended By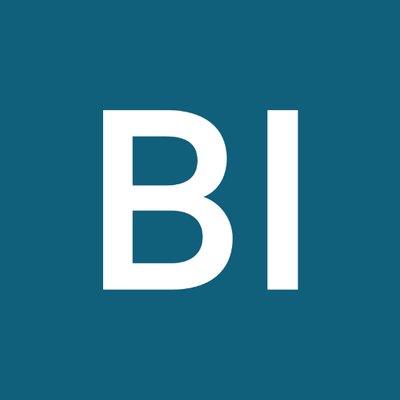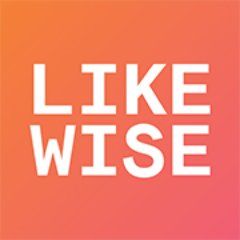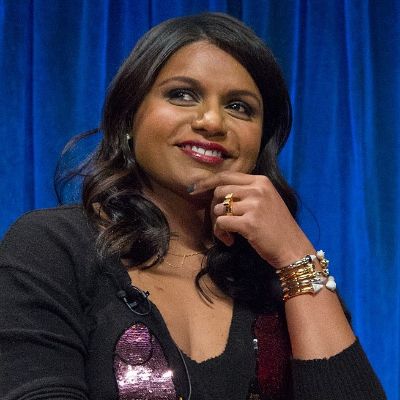 A chaotic Bridget Jones meets a snobbish lawyer, and he soon enters her world of imperfections.
Can't Buy Me Love
Drama, Comedy
Also Recommended By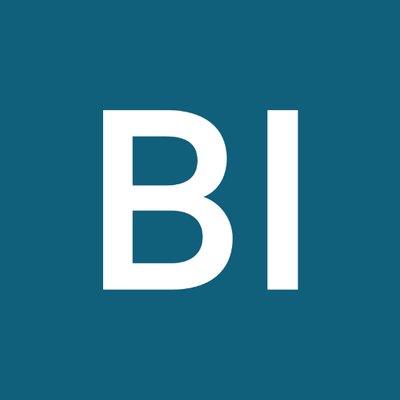 Nerdy high schooler Ronald Miller rescues cheerleader Cindy Mancini from parental punishment after she accidentally destroys her mother's designer clothes. Ronald agrees to pay for the $1,000 outfit on one condition: that she will act as though they're a couple for an entire month. As the days pass, however, Cindy grows fond of Ronald, making him popular. But when Ronald's former best friend gets left behind, he realizes that social success isn't everything.
Captain America: Civil War
Adventure, Action
Also Recommended By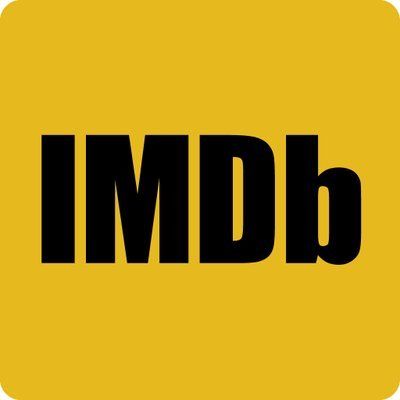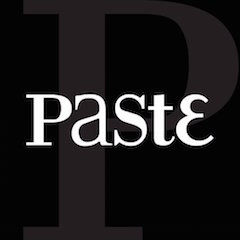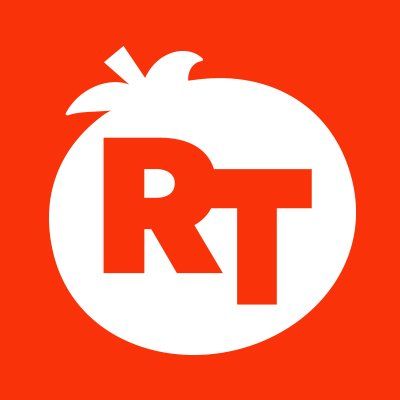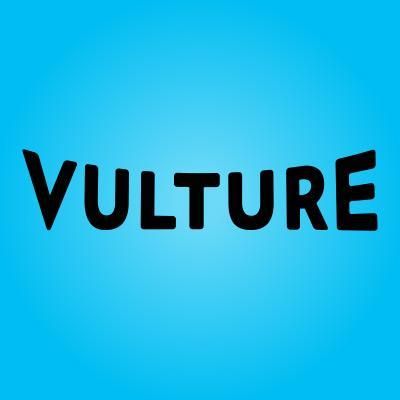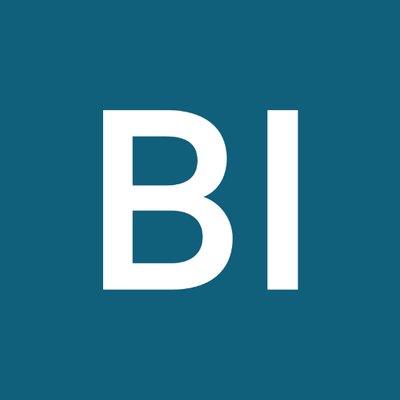 Following the events of Age of Ultron, the collective governments of the world pass an act designed to regulate all superhuman activity. This polarizes opinion amongst the Avengers, causing two factions to side with Iron Man or Captain America, which causes an epic battle between former allies.
Che!
Action, Adventure
Also Recommended By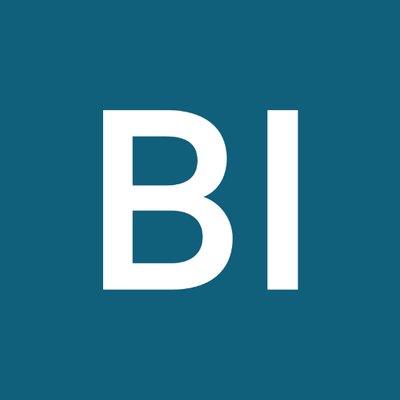 Biography of Argentinian revolutionary Ernesto "Che" Guevara, who helped Fidel Castro in his struggle against the corrupt Batista regime, eventually resulting in the overthrow of that government and Castro's taking over of Cuba. The film covers Guevara's life from when he first landed in Cuba in 1956 to his death in an ambush by government troops in the mountains of Bolivia in 1967.
Chef
Comedy
Also Recommended By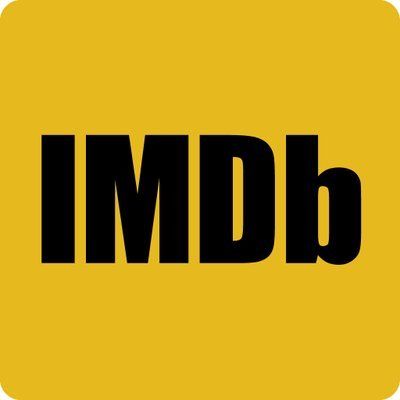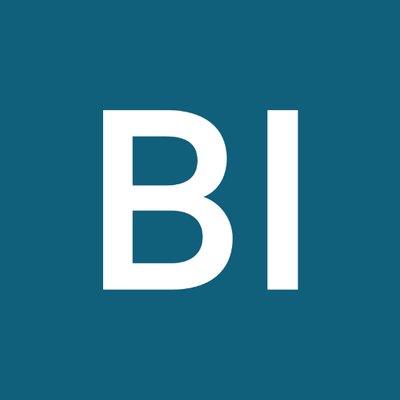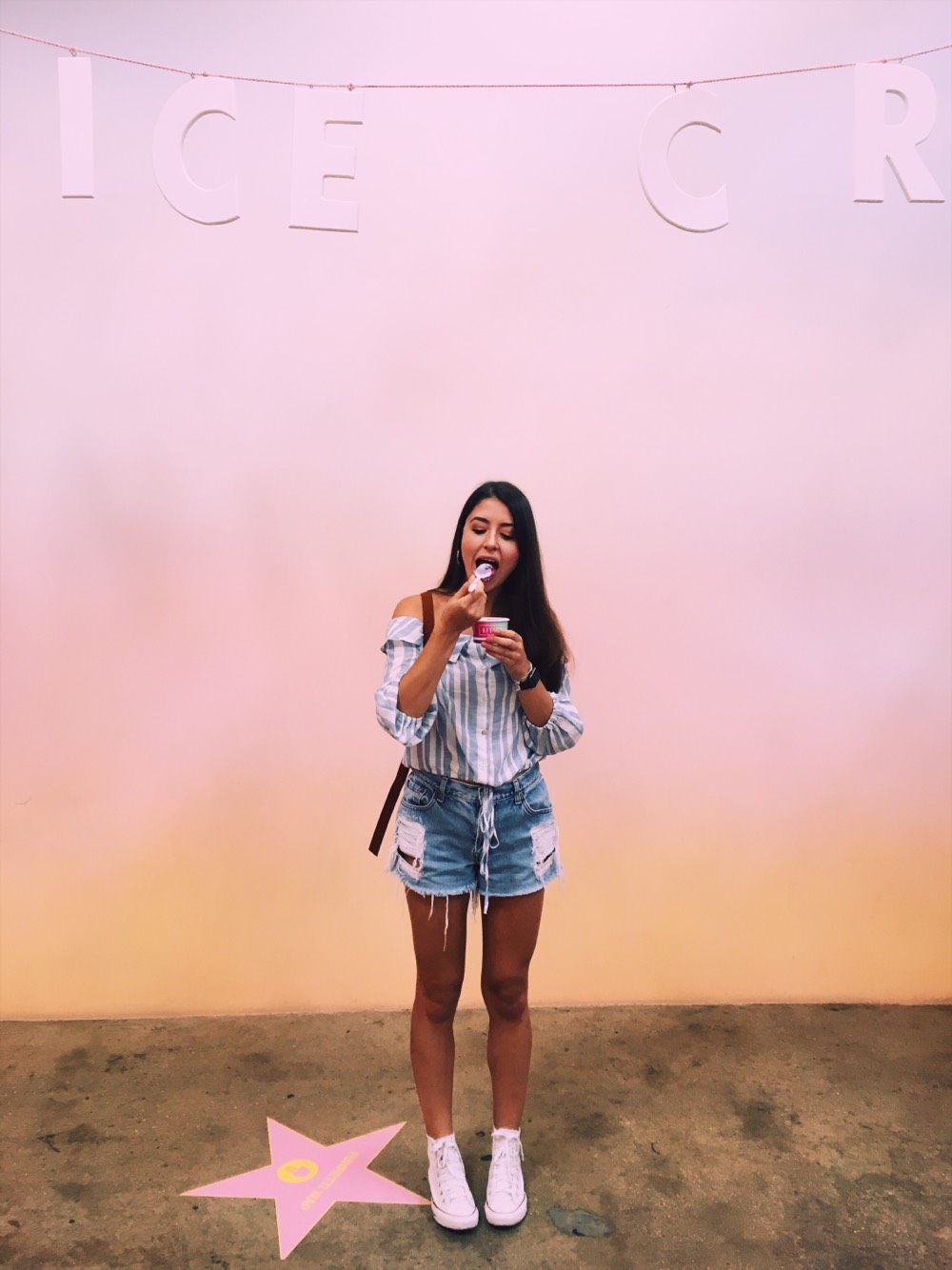 When Chef Carl Casper suddenly quits his job at a prominent Los Angeles restaurant after refusing to compromise his creative integrity for its controlling owner, he is left to figure out what's next. Finding himself in Miami, he teams up with his ex-wife, his friend and his son to launch a food truck. Taking to the road, Chef Carl goes back to his roots to reignite his passion for the kitchen -- and zest for life and love.
Carlos
Crime, Drama
Also Recommended By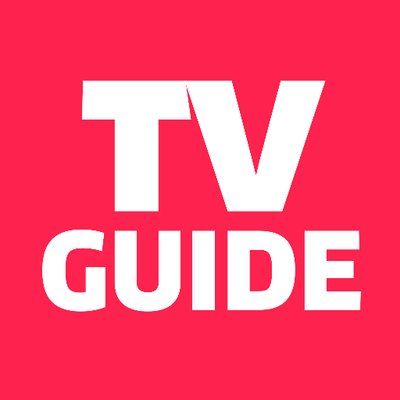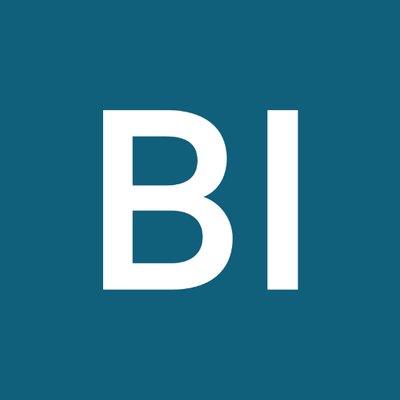 The story of Venezuelan revolutionary, Ilich Ramirez Sanchez, who founded a worldwide terrorist organization and raided the OPEC headquarters in 1975 before being caught by the French police.
Cocaine Cowboys
Action, Documentary
Also Recommended By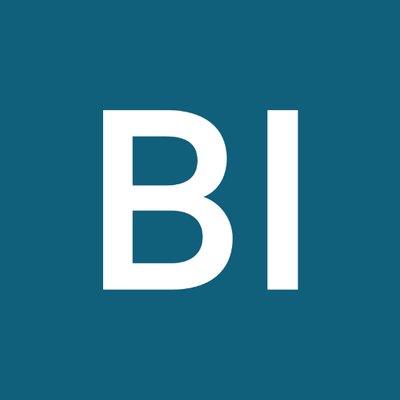 In the 1980s, ruthless Colombian cocaine barons invaded Miami with a brand of violence unseen in this country since Prohibition-era Chicago - and it put the city on the map. "Cocaine Cowboys" is the true story of how Miami became the drug, murder and cash capital of the United States, told by the people who made it all happen.
The Craft
Drama, Fantasy
Also Recommended By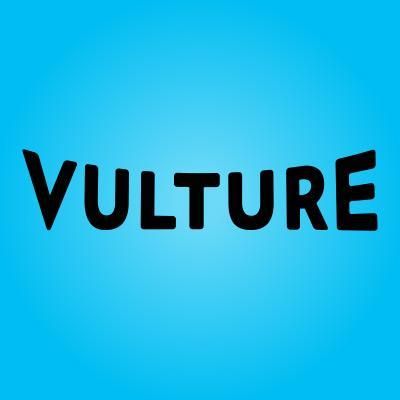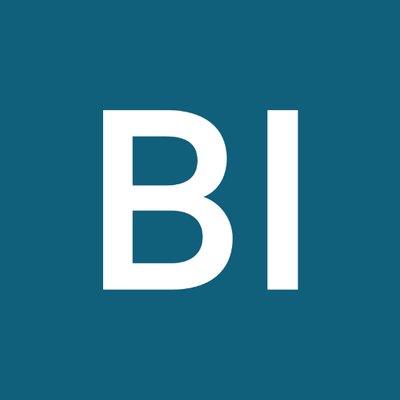 A Catholic school newcomer falls in with a clique of teen witches who wield their powers against all who dare to cross them -- be they teachers, rivals or meddlesome parents.
The Crow
Fantasy, Action
Also Recommended By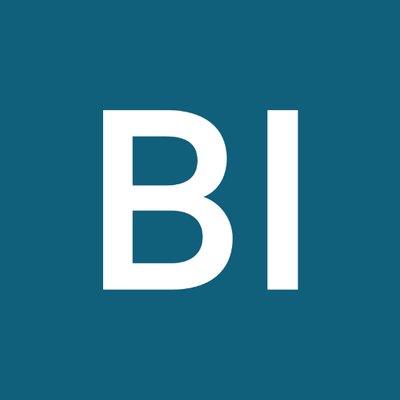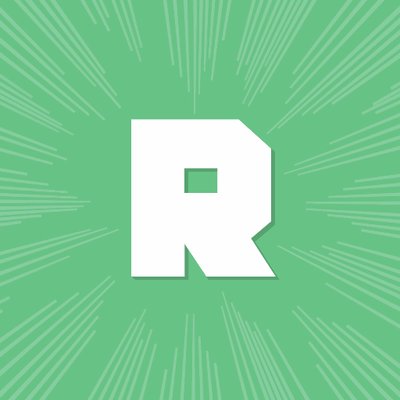 Exactly one year after young rock guitarist Eric Draven and his fiancée are brutally killed by a ruthless gang of criminals, Draven -- watched over by a hypnotic crow -- returns from the grave to exact revenge.
Dope
Crime, Drama
Also Recommended By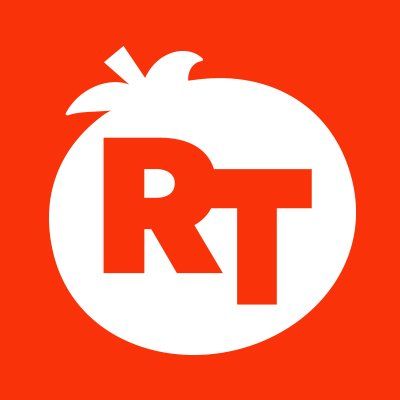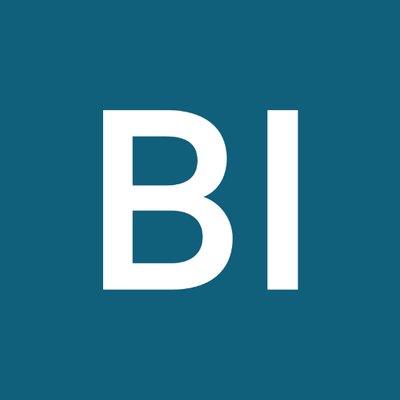 Malcolm is carefully surviving life in a tough neighborhood in Los Angeles while juggling college applications, academic interviews, and the SAT. A chance invitation to an underground party leads him into an adventure that could allow him to go from being a geek, to being dope, to ultimately being himself.
Eddie Murphy: Delirious
Comedy
Also Recommended By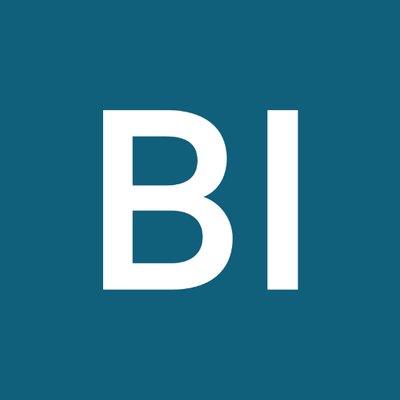 Taped live and in concert at Constitution Hall in Washington, D.C. in August, 1983, Eddie Murphy: Delirious captures Eddie Murphy's wild and outrageous stand-up comedy act, which he performed in New York and eighteen other cities across the U.S. to standing-room-only audiences. Eddie's comedy was groundbreaking, completely new, razor sharp and definitely funny.Eddie Murphy pontificates in his own vulgarly hilarious fashion on everything from bizarre sexual fantasies to reliving the family barbecue, and is peppered with Eddie's one-of-a-kind wit. Laugh along as Eddie reminiscences of hot childhood days and the ice cream man intermixed with classic vocal parodies of top American entertainers.Experience Eddie Murphy at his best, live and red hot! Delirious! Uncensored and Uncut!
El Dorado
Western
Also Recommended By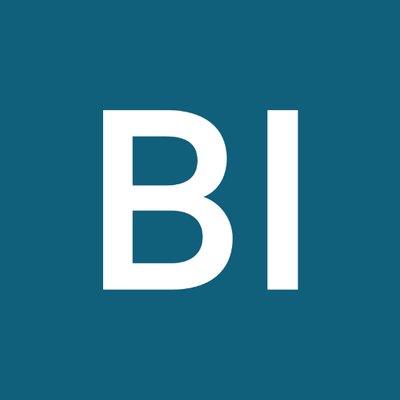 Cole Thornton, a gunfighter for hire, joins forces with an old friend, Sheriff J.P. Hara. Together with an old indian fighter and a gambler, they help a rancher and his family fight a rival rancher that is trying to steal their water.
Escape from New York
Science Fiction, Action
Also Recommended By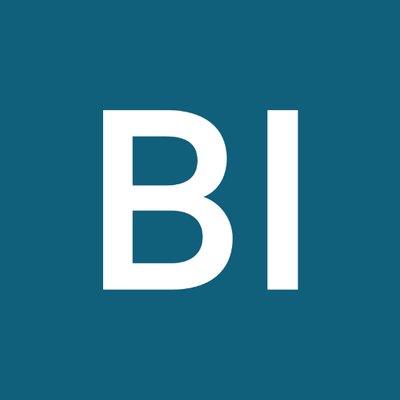 In 1997, the island of Manhattan has been walled off and turned into a giant maximum security prison within which the country's worst criminals are left to form their own anarchic society. However, when the President of the United States crash lands on the island, the authorities turn to a former soldier and current convict, Snake Plissken, to rescue him.
E.T. the Extra-Terrestrial
Science Fiction, Adventure
Also Recommended By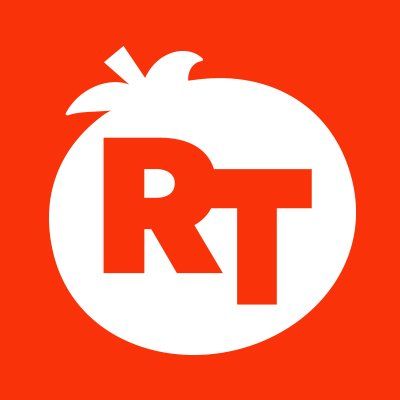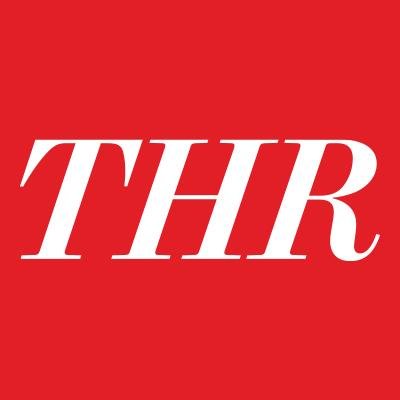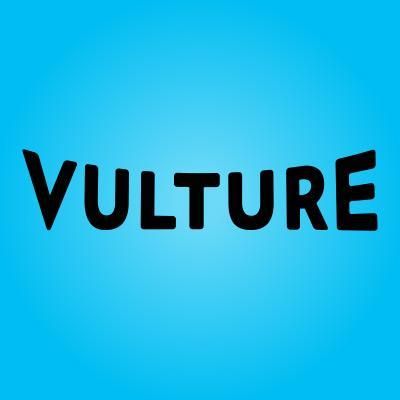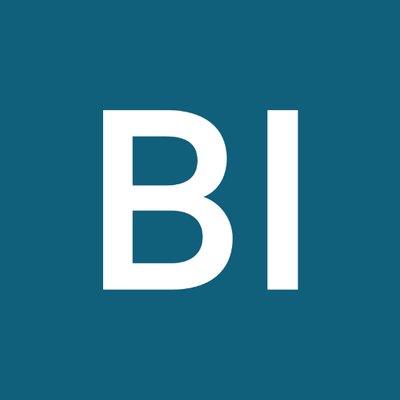 After a gentle alien becomes stranded on Earth, the being is discovered and befriended by a young boy named Elliott. Bringing the extraterrestrial into his suburban California house, Elliott introduces E.T., as the alien is dubbed, to his brother and his little sister, Gertie, and the children decide to keep its existence a secret. Soon, however, E.T. falls ill, resulting in government intervention and a dire situation for both Elliott and the alien.
Fantasia
Animation, Family
Also Recommended By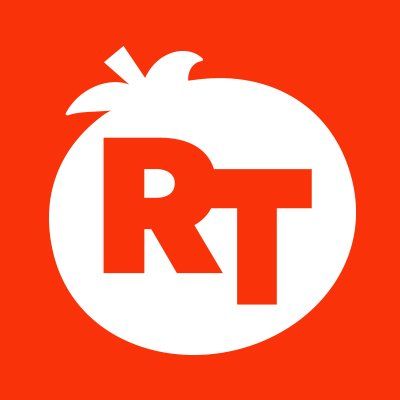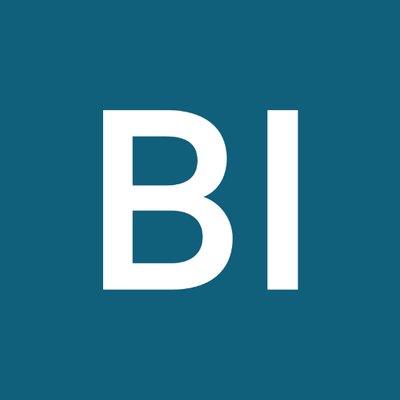 Walt Disney's timeless masterpiece is an extravaganza of sight and sound! See the music come to life, hear the pictures burst into song and experience the excitement that is Fantasia over and over again.
Finding Dory
Adventure, Animation
Also Recommended By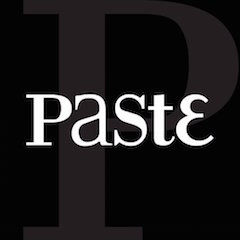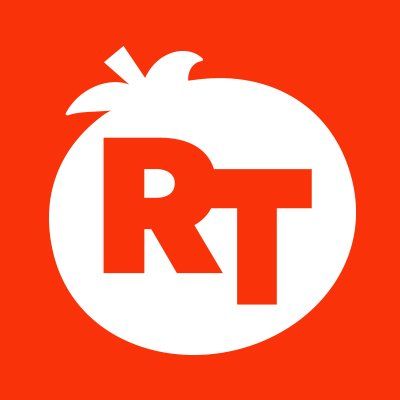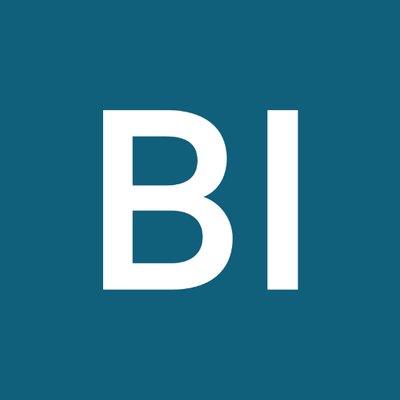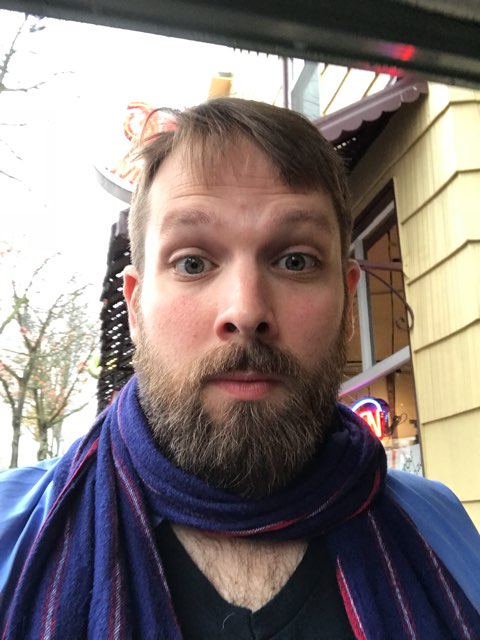 Dory is reunited with her friends Nemo and Marlin in the search for answers about her past. What can she remember? Who are her parents? And where did she learn to speak Whale?
The Fly
Drama, Horror
Also Recommended By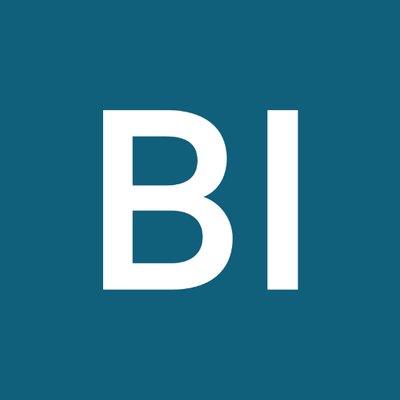 In Montreal, the industrial François Delambre is called late night by his sister-in-law Helene Delambre. She tells him that she has just killed her beloved husband Andre Delambre, using the press of their plant to press his head and left hand. François calls his acquaintance, Inspector Charas, and later the reluctant Helene is convinced to tell them what happened. She explains that Andre had invented a matter transportation apparatus, and while experimenting with himself, a fly entered the chamber, exchanging one hand and the head with him after the transference.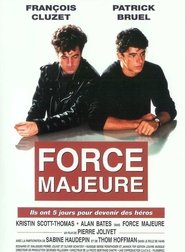 Force majeure
Drama
Also Recommended By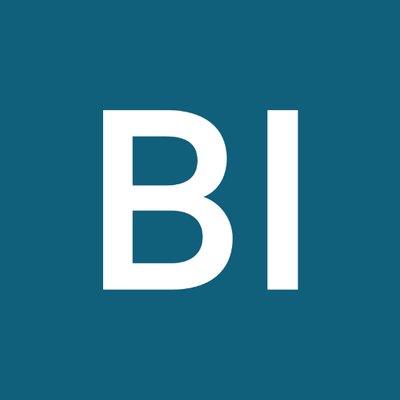 Force Majeure (Uncontrollable Circumstances) begins with a drug deal involving tourists Phillipe (Patrick Bruel) and Daniel (Francois Cluzet), and a Dutch stranger. Two years pass: the Dutchman has been arrested in an unspecified Asian country, where the penalty for drug trafficking is death. Phillipe and Daniel agree to admit that the hashish partly belongs to them, which will reduce the Dutchman's sentence, but also subject the twosome to a prison sentence themselves. Malcolm Forrest (Alan Bates), a representative of Amnesty International, does what he can to aid all three of the unfortunate young men. Force Majeure was co-written by Michele De Broca, wife of director Philippe De Broca.
Forrest Gump
Comedy, Drama
Also Recommended By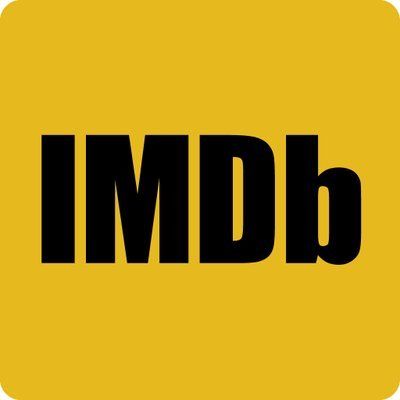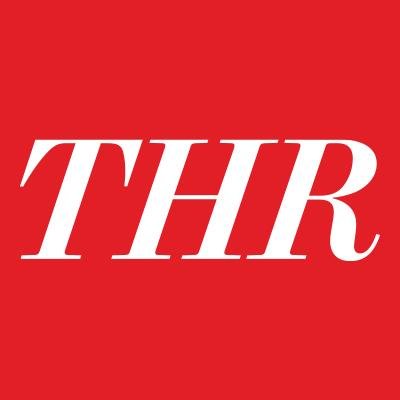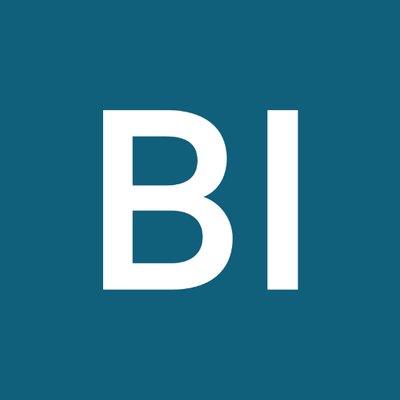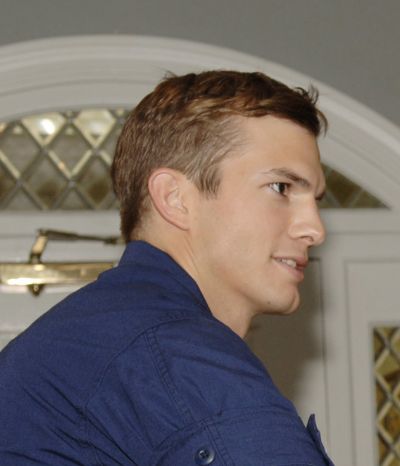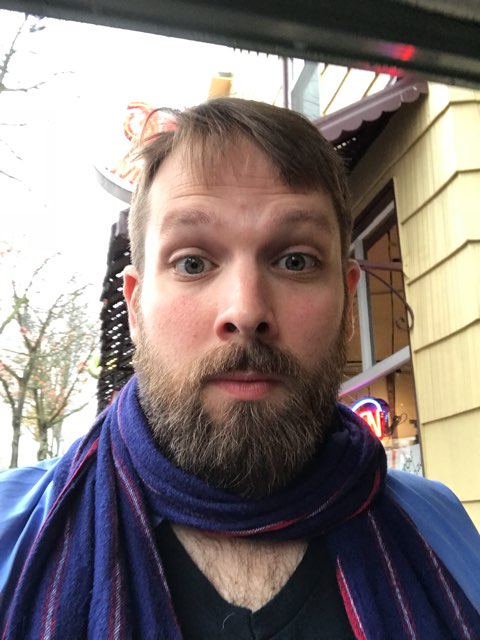 A man with a low IQ has accomplished great things in his life and been present during significant historic events - in each case, far exceeding what anyone imagined he could do. Yet, despite all the things he has attained, his one true love eludes him. 'Forrest Gump' is the story of a man who rose above his challenges, and who proved that determination, courage, and love are more important than ability.
Frailty
Drama, Thriller
Also Recommended By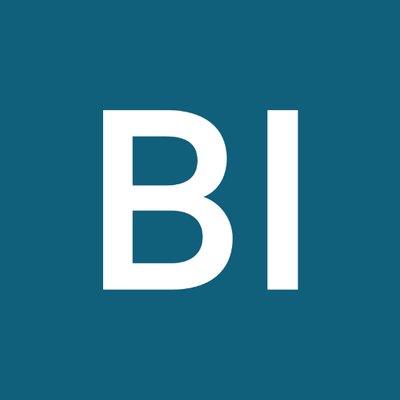 A man confesses to an FBI agent his family's story of how his religious fanatic father's visions lead to a series of murders to destroy supposed "demons."
Frances Ha
Comedy, Drama
Also Recommended By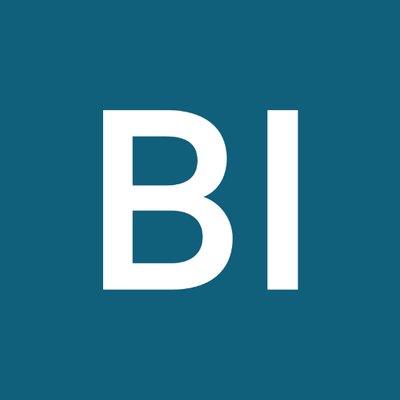 An aspiring dancer moves to New York City and becomes caught up in a whirlwind of flighty fair-weather friends, diminishing fortunes and career setbacks.
Fruitvale Station
Drama
Also Recommended By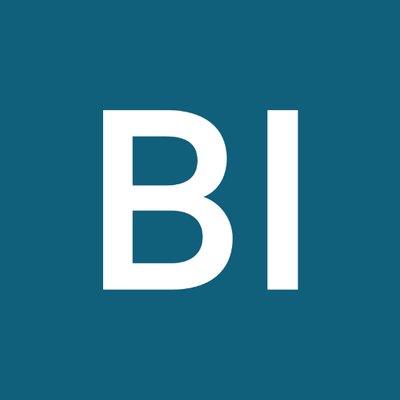 The true story of Oscar, a 22-year-old Bay Area resident, who crosses paths with friends, enemies, family, and strangers on the last day of 2008.
Gentlemen Prefer Blondes
Comedy, Romance
Also Recommended By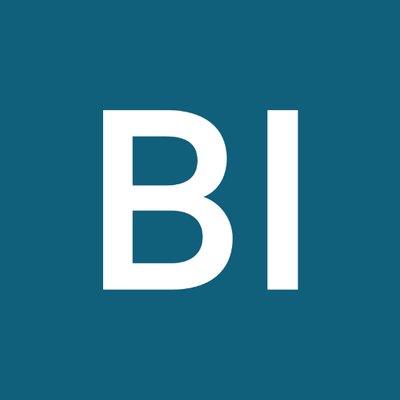 Lorelei Lee is a beautiful showgirl engaged to be married to the wealthy Gus Esmond, much to the disapproval of Gus' rich father, Esmond Sr., who thinks that Lorelei is just after his money. When Lorelei goes on a cruise accompanied only by her best friend, Dorothy Shaw, Esmond Sr. hires Ernie Malone, a private detective, to follow her and report any questionable behavior that would disqualify her from the marriage.
Glengarry Glen Ross
Crime, Drama
Also Recommended By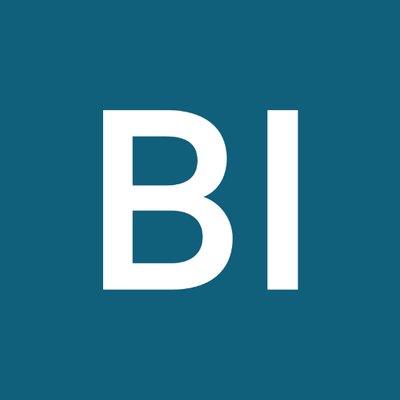 Glengarry Glen Ross, follows the lives of four unethical Chicago real estate agents who are prepared to go to any lengths (legal or illegal) to unload undesirable real estate on unwilling prospective buyers.
Gomorrah
Drama, Crime
Also Recommended By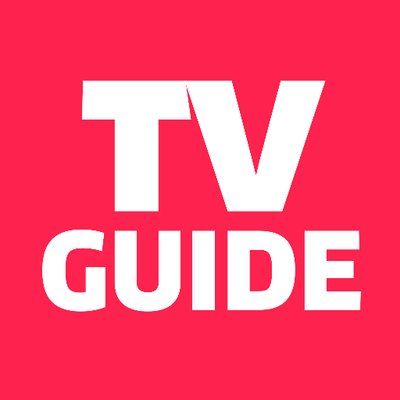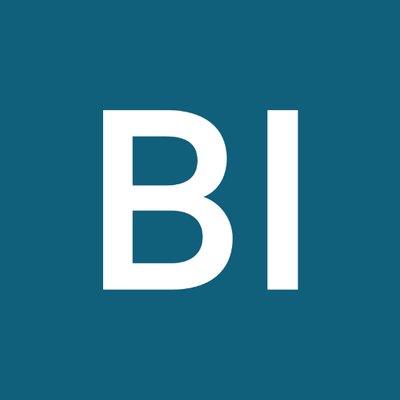 An inside look at Italy's modern-day crime families, the Camorra in Naples and Caserta. Based on a book by Roberto Saviano. Power, money and blood: these are the "values" that the residents of the Province of Naples and Caserta have to face every day. They hardly ever have a choice and are forced to obey the rules of the Camorra. Only a lucky few can even think of leading a normal life.
Good Will Hunting
Drama
Also Recommended By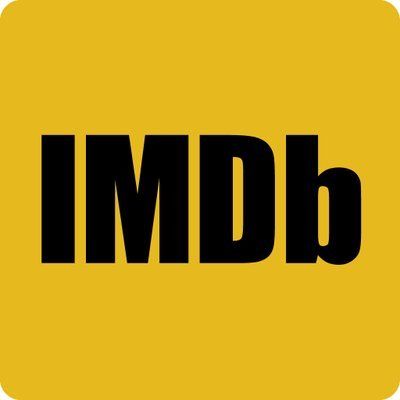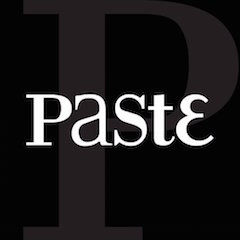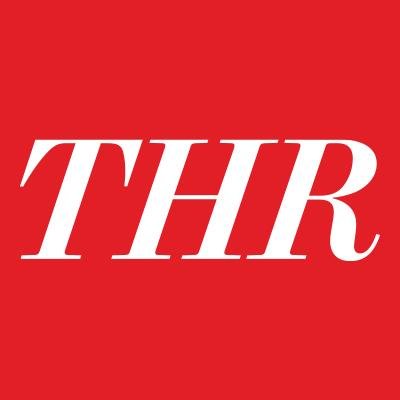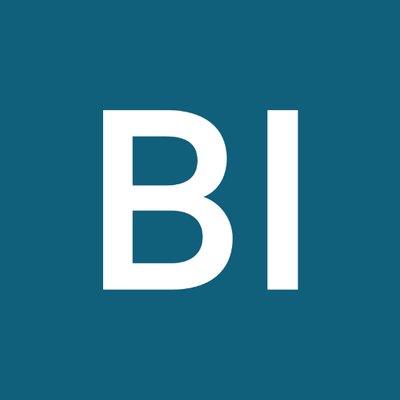 Will Hunting has a genius-level IQ but chooses to work as a janitor at MIT. When he solves a difficult graduate-level math problem, his talents are discovered by Professor Gerald Lambeau, who decides to help the misguided youth reach his potential. When Will is arrested for attacking a police officer, Professor Lambeau makes a deal to get leniency for him if he will get treatment from therapist Sean Maguire.
Gremlins
Fantasy, Horror
Also Recommended By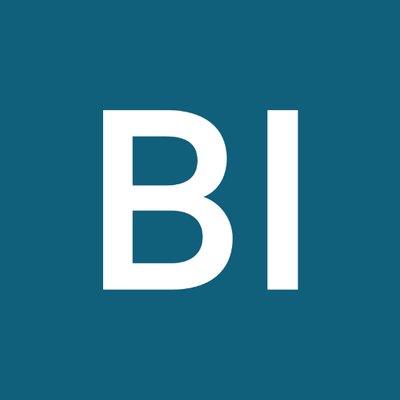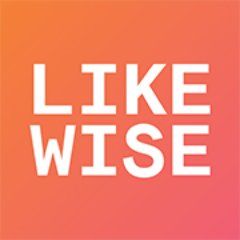 When Billy Peltzer is given a strange but adorable pet named Gizmo for Christmas, he inadvertently breaks the three important rules of caring for a Mogwai, and unleashes a horde of mischievous gremlins on a small town.
Grease
Romance
Also Recommended By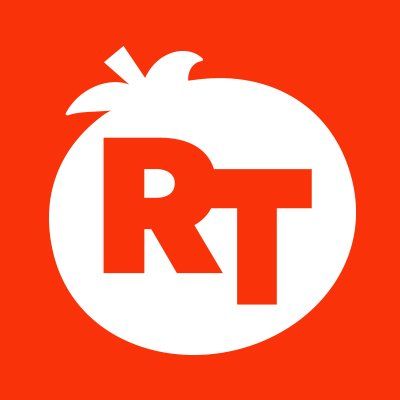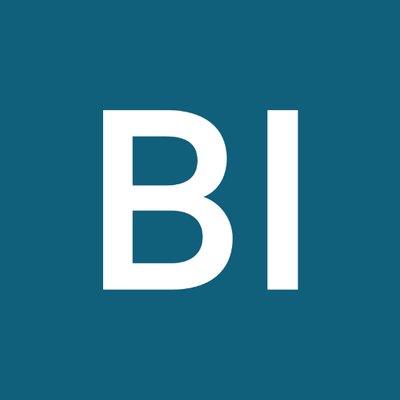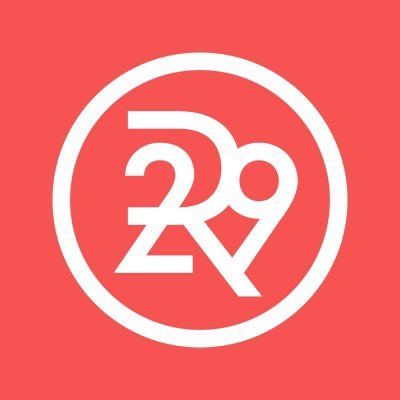 Australian good girl Sandy and greaser Danny fell in love over the summer. But when they unexpectedly discover they're now in the same high school, will they be able to rekindle their romance despite their eccentric friends?
Grizzly Man
Documentary
Also Recommended By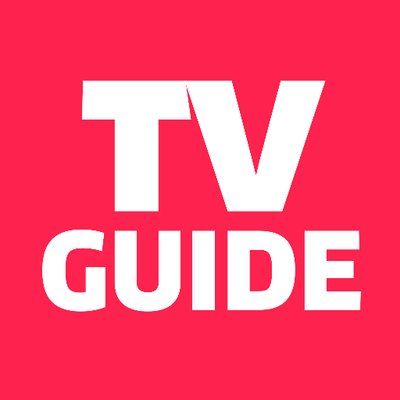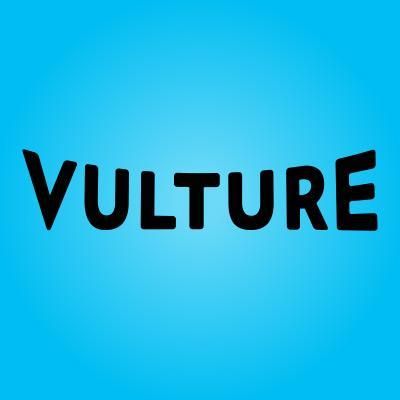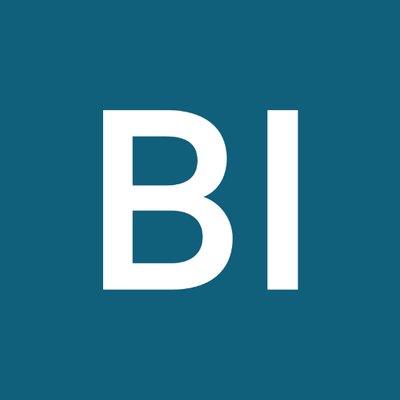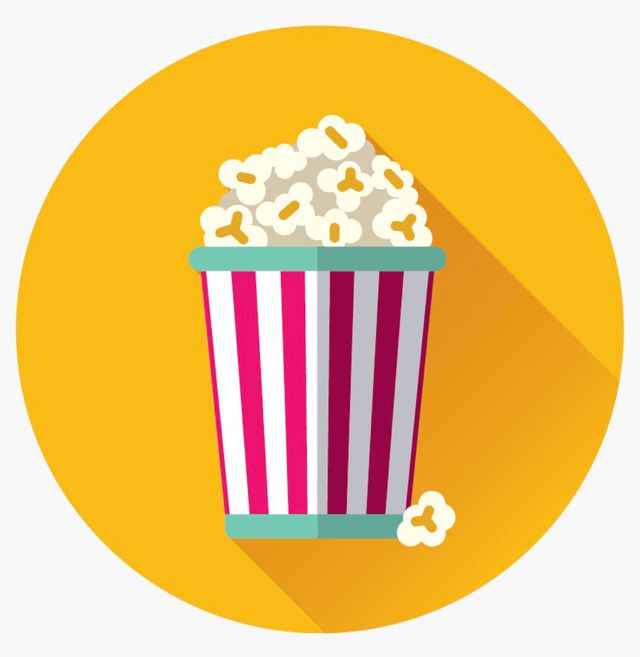 Werner Herzog's documentary film about the "Grizzly Man" Timothy Treadwell and what the thirteen summers in a National Park in Alaska were like in one man's attempt to protect the grizzly bears. The film is full of unique images and a look into the spirit of a man who sacrificed himself for nature.
Heathers
Comedy, Drama
Also Recommended By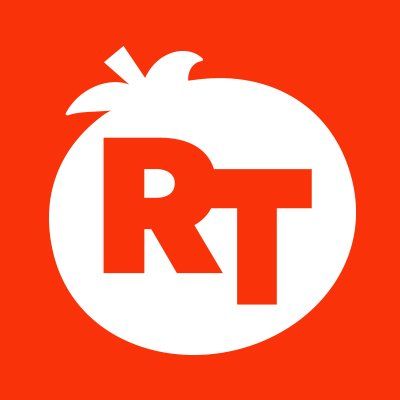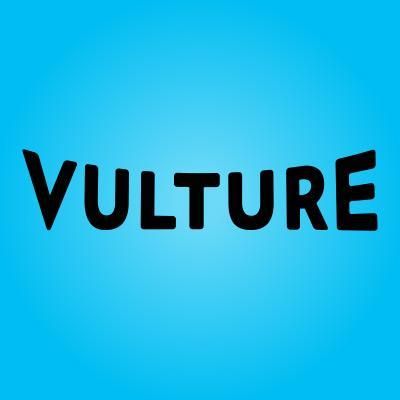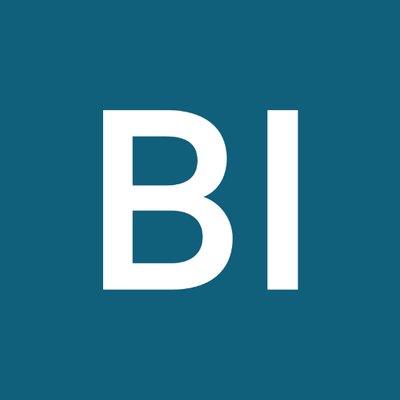 A girl who halfheartedly tries to be part of the "in crowd" of her school meets a rebel who teaches her a more devious way to play social politics: by killing the popular kids.
How to Lose a Guy in 10 Days
Comedy, Romance
Also Recommended By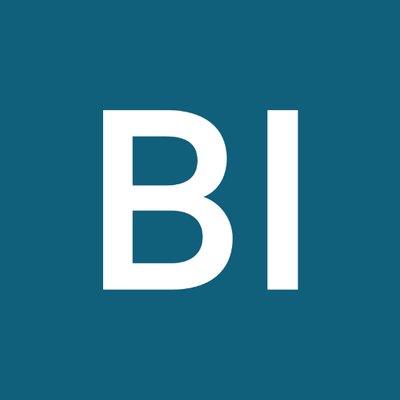 An advice columnist, Andie Anderson (Kate Hudson), tries pushing the boundaries of what she can write about in her new piece about how to get a man to leave you in 10 days. Her editor, Lana (Bebe Neuwirth), loves it, and Andie goes off to find a man she can use for the experiment. Enter executive Ben Berry (Matthew McConaughey), who is so confident in his romantic prowess that he thinks he can make any woman fall in love with him in 10 days. When Andie and Ben meet, their plans backfire.
The Hustler
Drama
Also Recommended By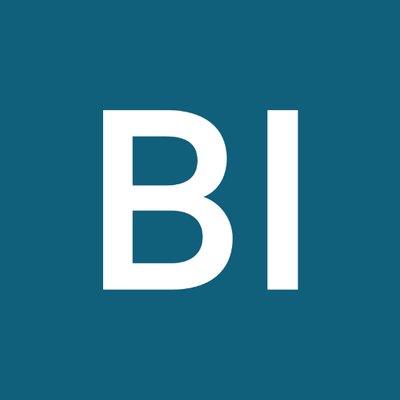 Fast Eddie Felson is a small-time pool hustler with a lot of talent but a self-destructive attitude. His bravado causes him to challenge the legendary Minnesota Fats to a high-stakes match.
I Am Love
Drama, Romance
Also Recommended By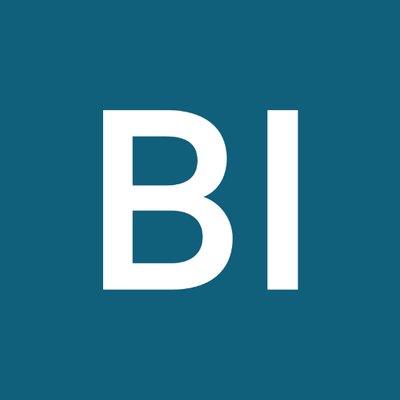 Emma left Russia to live with her husband in Italy. Now a member of a powerful industrial family, she is the respected mother of three, but feels unfulfilled. One day, Antonio, a talented chef and her son's friend, makes her senses kindle.
I Don't Feel at Home in This World Anymore
Comedy, Crime
Also Recommended By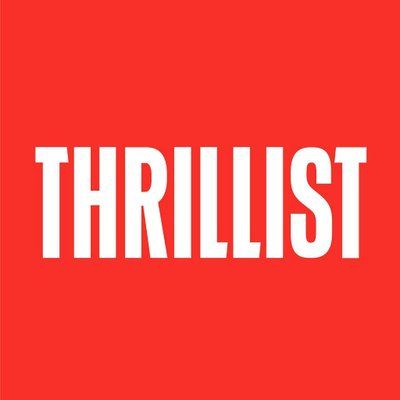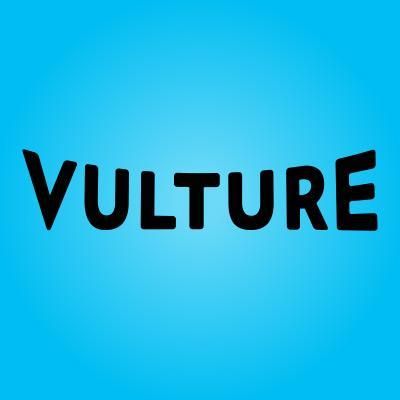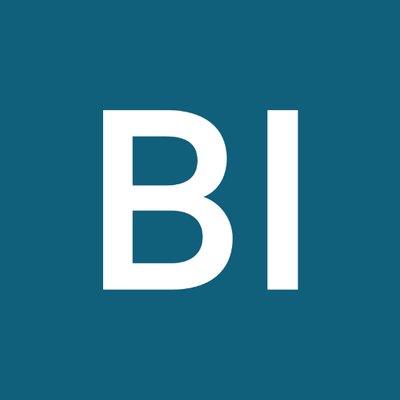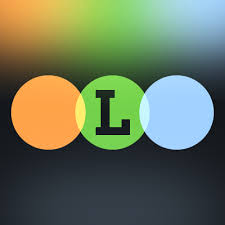 When a depressed woman is burglarized, she finds a new sense of purpose by tracking down the thieves alongside her obnoxious neighbor. But they soon find themselves dangerously out of their depth against a pack of degenerate criminals.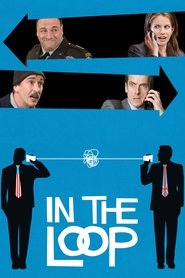 In the Loop
Comedy
Also Recommended By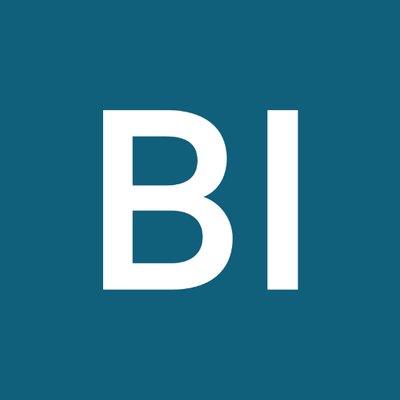 The US President and the UK Prime Minister are looking to launch a war in the Middle East. The plot follows government officials and advisers in their behind-the-scenes efforts either to promote the war or prevent it. Spinal Tap meets Strangelove. A satirical demolition of Whitehall and Washington: politically astute, hilarious and terrifyingly real.
Flavor of Love
Shows
Flavor of Love is an American reality television dating game show starring Flavor Flav of the rap group Public Enemy. While not a direct spin-off, the show was a result of Brigitte Nielsen and Flavor Flav's failed relationship on Strange Love, as well as The Surreal Life. The third season of Flavor of Love began on Monday February 11, 2008 at 9/8c. On May 14, 2008 it was announced that Flavor of Love 3 would be the final Flavor of Love. After 3 seasons, Flavor Flav chose to not marry or date any of the winners from any of the three seasons. Instead, it was revealed that he would marry Liz, the mother of his seventh child, Karma, on the Season 3 reunion show. The show was a ratings success for VH1. The "Flavor of Love 2" finale was the second highest non-sports basic cable show of 2006.
License to Drive
Comedy, Family
Also Recommended By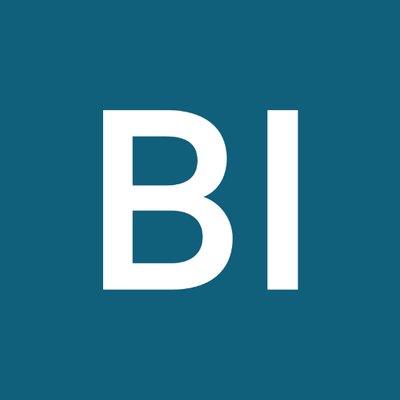 Teenager Les Anderson thinks his life can't get any worse after he flunks his driver's exam, but he's wrong. Even though he didn't receive his license, Les refuses to break his date with the cool Mercedes Lane, and he decides to lift his family's prize luxury car for the occasion. Unfortunately, Mercedes sneaks some booze along and passes out drunk, and a confused Les makes the bad decision of enlisting his rebellious friend, Dean, to help.
Life Itself
Documentary
Also Recommended By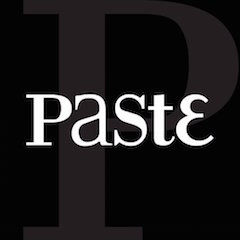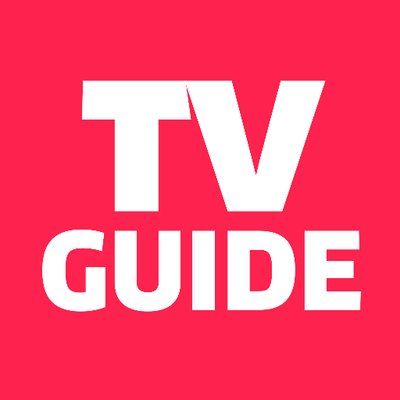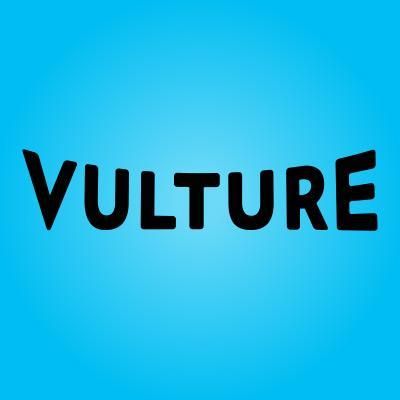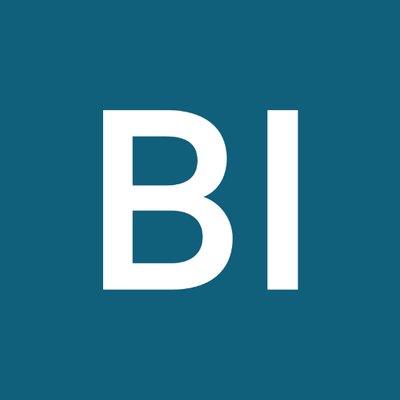 Life Itself recounts the surprising and entertaining life of renowned film critic and social commentator Roger Ebert. The film details his early days as a freewheeling bachelor and Pulitzer Prize winner, his famously contentious partnership with Gene Siskel, his life-altering marriage, and his brave and transcendent battle with cancer.
Magic Mike
Drama, Comedy
Also Recommended By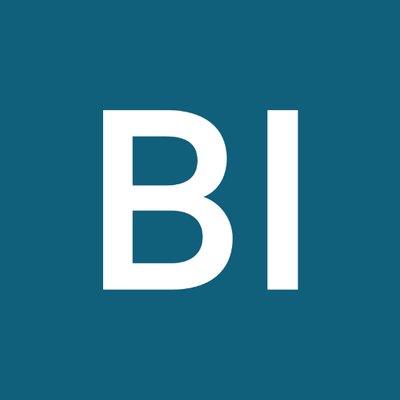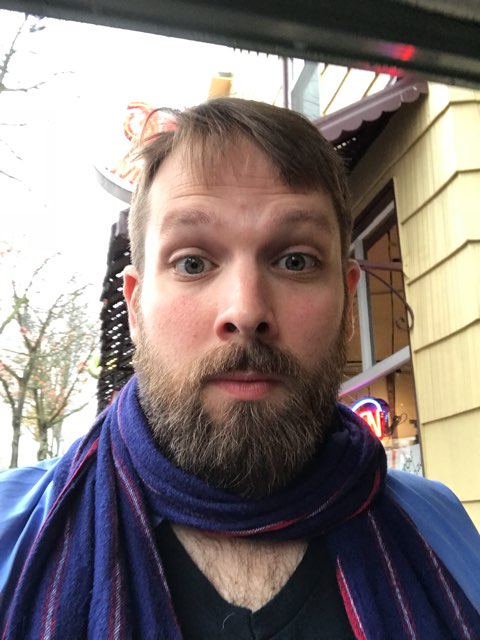 Mike, an experienced stripper, takes a younger performer called The Kid under his wing and schools him in the arts of partying, picking up women, and making easy money.
Me and You and Everyone We Know
Comedy, Drama
Also Recommended By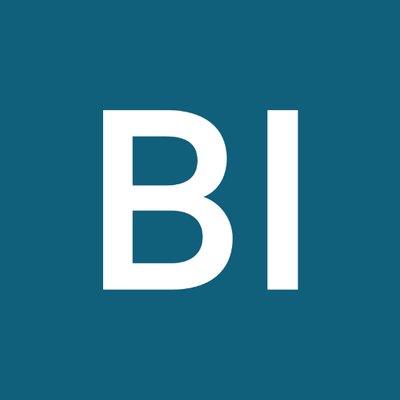 The feature film debut by artist Miranda July about a various comic situations and plots that intertwine. One story line is about a father who is ending his marriage and the other story is of a video artist (possibly autobiographical of Miranda July, also played by her) who is desperately trying to get her work in a modern art museum. The film won Caméra d'Or at Cannes.
Memento
Mystery, Thriller
Also Recommended By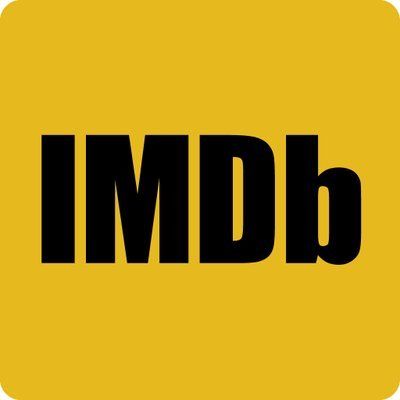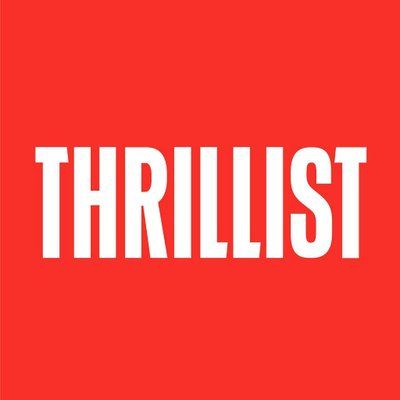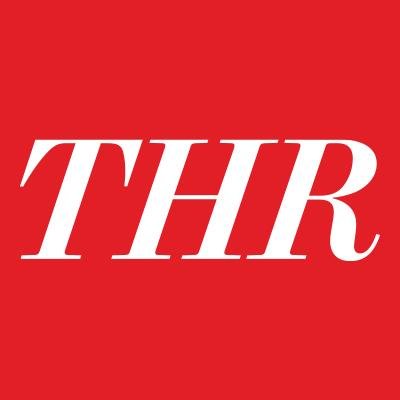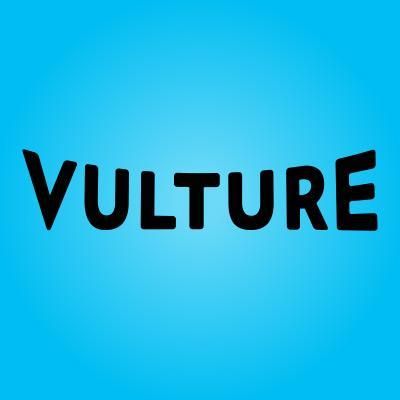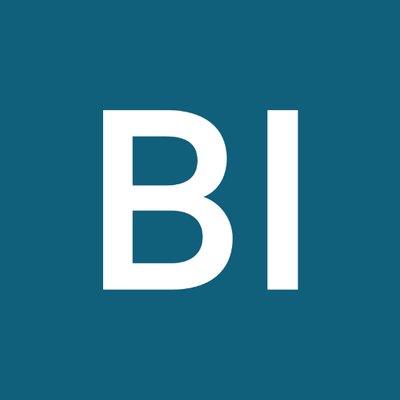 Suffering short-term memory loss after a head injury, Leonard Shelby embarks on a grim quest to find the lowlife who murdered his wife in this gritty, complex thriller that packs more knots than a hangman's noose. To carry out his plan, Shelby snaps Polaroids of people and places, jotting down contextual notes on the backs of photos to aid in his search and jog his memory. He even tattoos his own body in a desperate bid to remember.
Metropolis
Drama, Science Fiction
Also Recommended By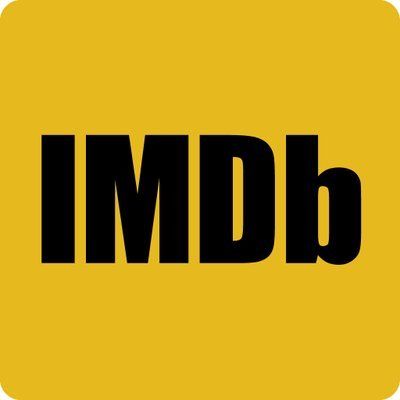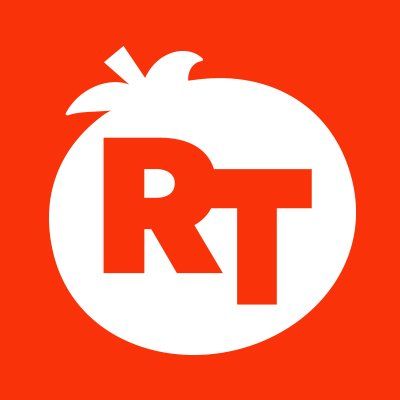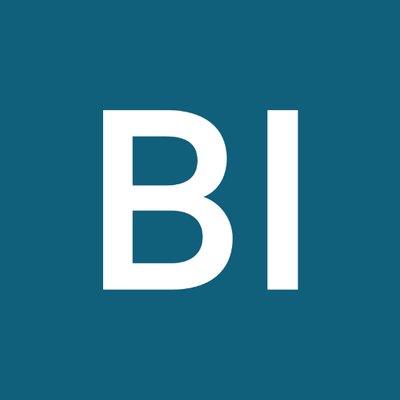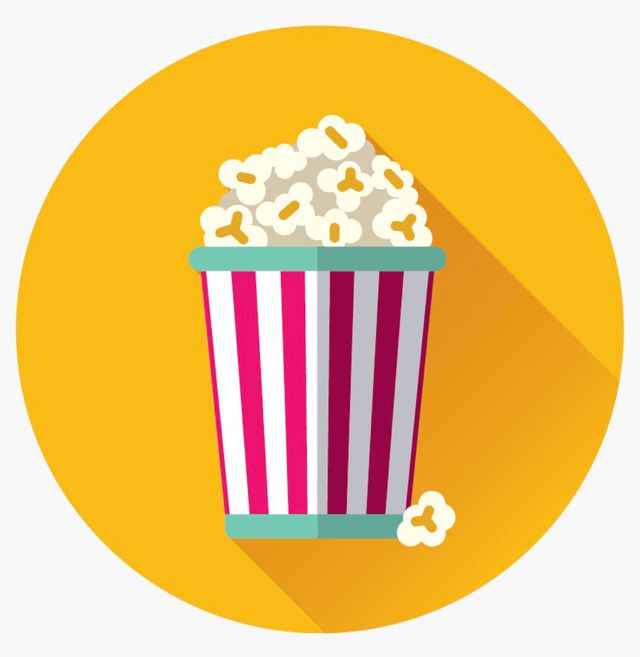 In a futuristic city sharply divided between the working class and the city planners, the son of the city's mastermind falls in love with a working class prophet who predicts the coming of a savior to mediate their differences.
Midnight in Paris
Fantasy, Comedy
Also Recommended By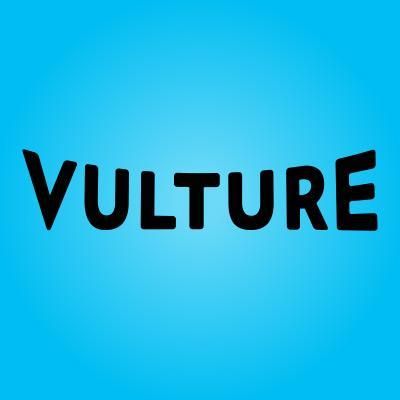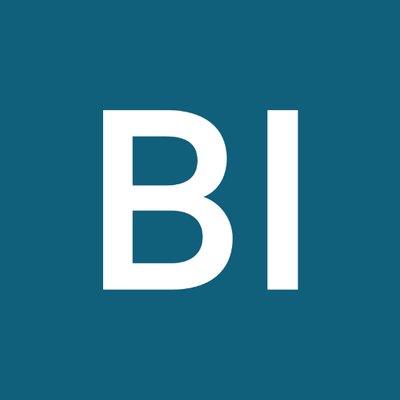 A romantic comedy about a family traveling to the French capital for business. The party includes a young engaged couple forced to confront the illusion that a life different from their own is better.
Moonrise Kingdom
Comedy, Drama
Also Recommended By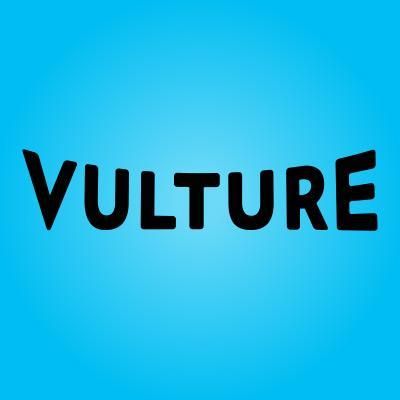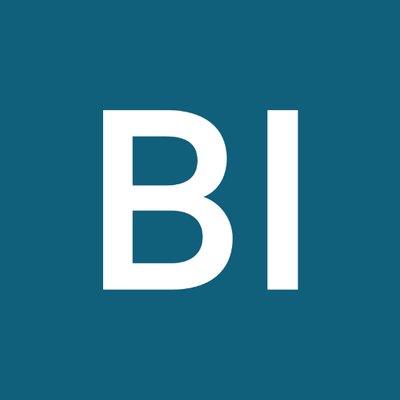 Set on an island off the coast of New England in the summer of 1965, Moonrise Kingdom tells the story of two twelve-year-olds who fall in love, make a secret pact, and run away together into the wilderness. As various authorities try to hunt them down, a violent storm is brewing off-shore – and the peaceful island community is turned upside down in more ways than anyone can handle.
The Money Pit
Comedy, Romance
Also Recommended By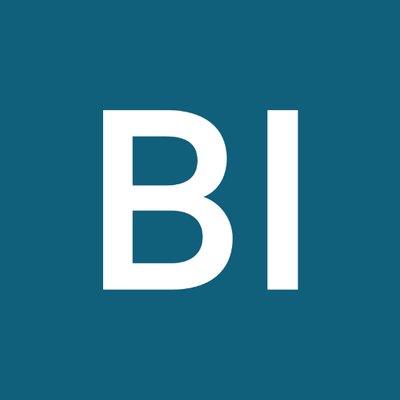 After being evicted from their Manhattan apartment, a couple buys what looks like the home of their dreams – only to find themselves saddled with a bank-account-draining nightmare. Struggling to keep their relationship together as their rambling mansion falls to pieces around them, the two watch in hilarious horror as everything – including the kitchen sink – disappears into the 'Money Pit'.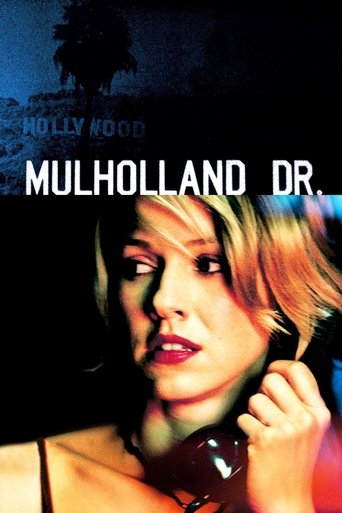 Mulholland Drive
Thriller, Drama
Also Recommended By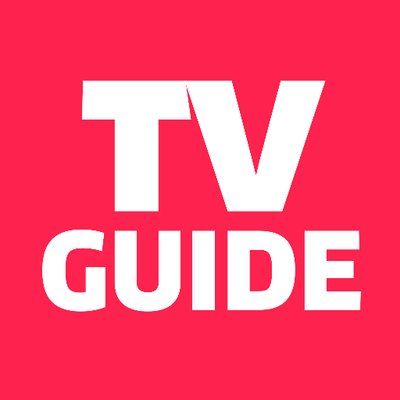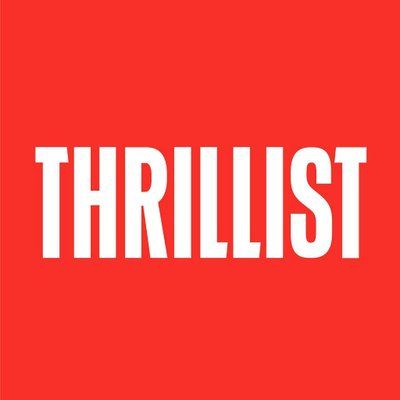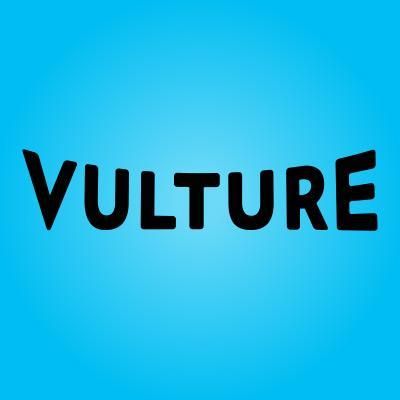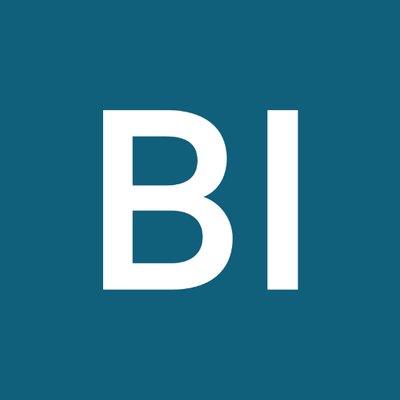 After a car wreck on the winding Mulholland Drive renders a woman amnesic, she and a perky Hollywood-hopeful search for clues and answers across Los Angeles in a twisting venture beyond dreams and reality.
Nightcrawler
Crime, Drama
Also Recommended By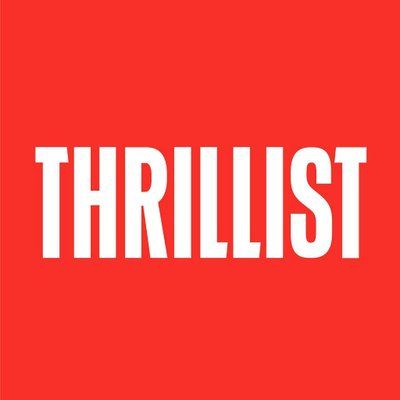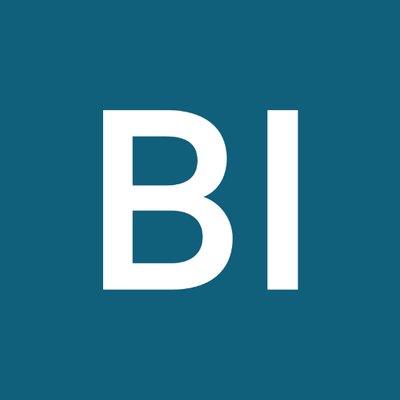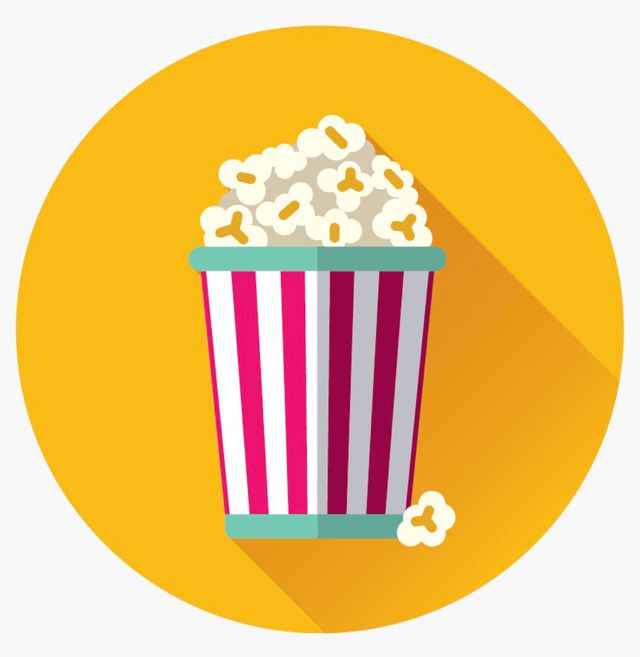 When Lou Bloom, desperate for work, muscles into the world of L.A. crime journalism, he blurs the line between observer and participant to become the star of his own story. Aiding him in his effort is Nina, a TV-news veteran.
No Country for Old Men
Crime, Drama
Also Recommended By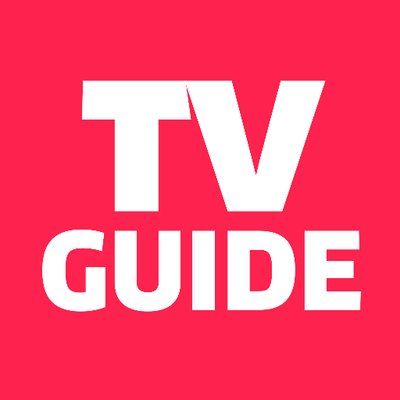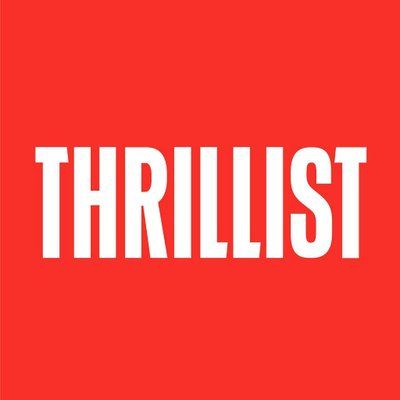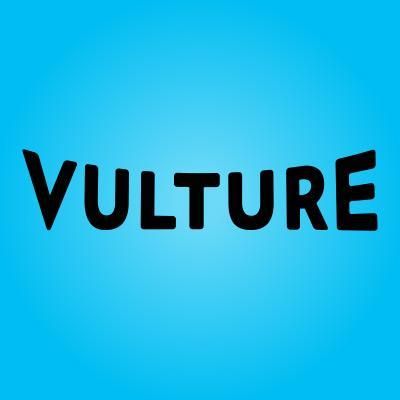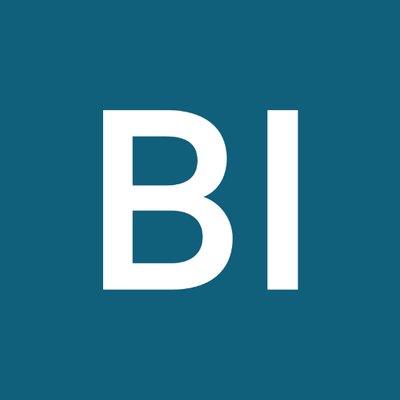 Llewelyn Moss stumbles upon dead bodies, $2 million and a hoard of heroin in a Texas desert, but methodical killer Anton Chigurh comes looking for it, with local sheriff Ed Tom Bell hot on his trail. The roles of prey and predator blur as the violent pursuit of money and justice collide.
O Brother, Where Art Thou?
Action, Adventure
Also Recommended By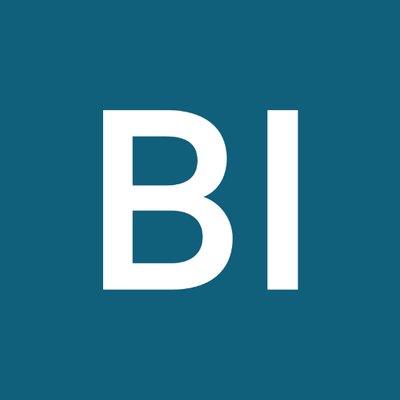 In the deep south during the 1930s, three escaped convicts search for hidden treasure while a relentless lawman pursues them. On their journey they come across many comical characters and incredible situations. Based upon Homer's 'Odyssey'.
Oldboy
Drama, Thriller
Also Recommended By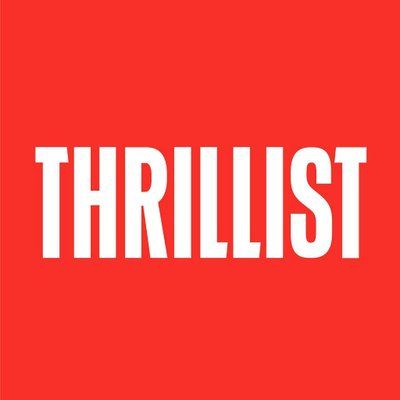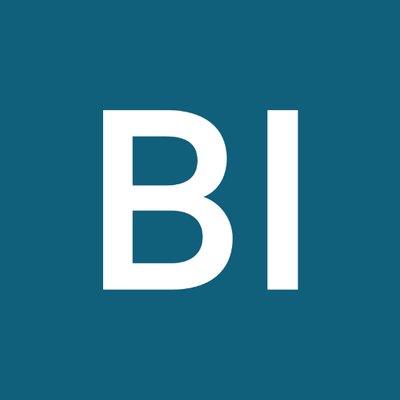 With no clue how he came to be imprisoned, drugged and tortured for 15 years, a desperate businessman seeks revenge on his captors.
Once Upon a Time in the West
Western
Also Recommended By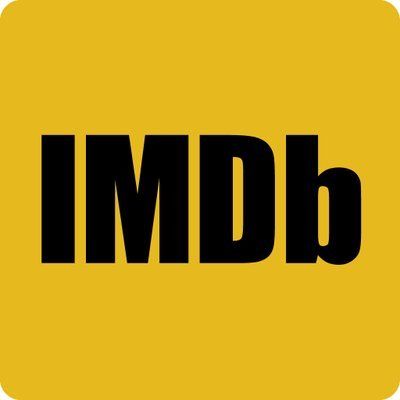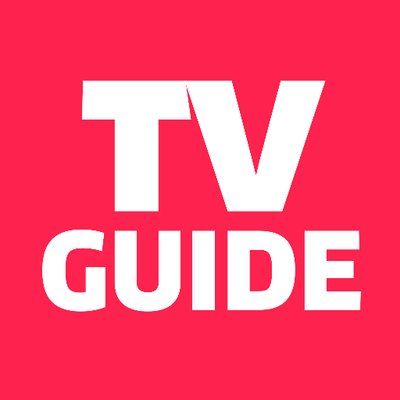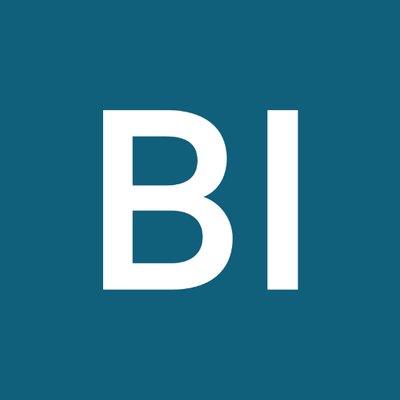 This classic western masterpiece is an epic film about a widow whose land and life are in danger as the railroad is getting closer and closer to taking them over. A mysterious harmonica player joins forces with a desperado to protect the woman and her land.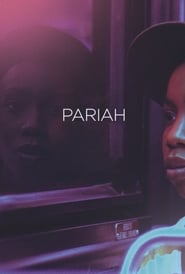 Pariah
Drama
Also Recommended By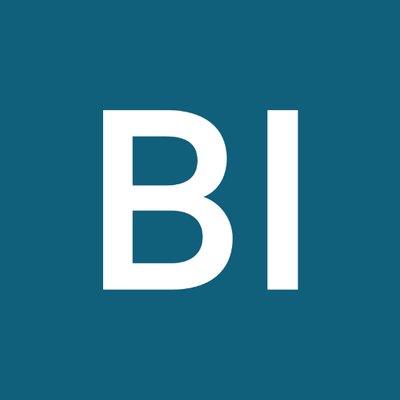 A Brooklyn teenager juggles conflicting identities and risks friendship, heartbreak, and family in a desperate search for sexual expression.
Patton
Drama, History
Also Recommended By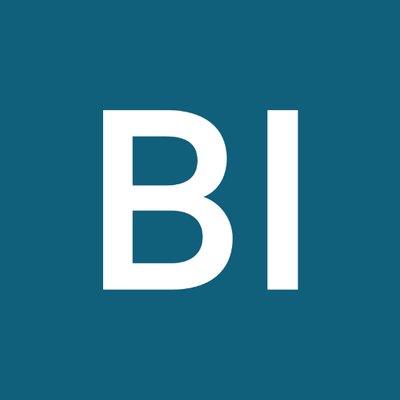 "Patton" tells the tale of General George S. Patton, famous tank commander of World War II. The film begins with patton's career in North Africa and progresses through the invasion of Germany and the fall of the Third Reich. Side plots also speak of Patton's numerous faults such his temper and habit towards insubordination.
Pee-wee's Big Adventure
Adventure, Comedy
Also Recommended By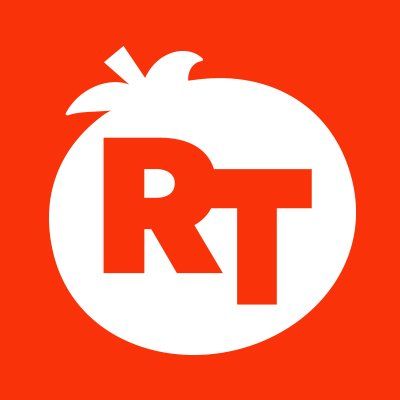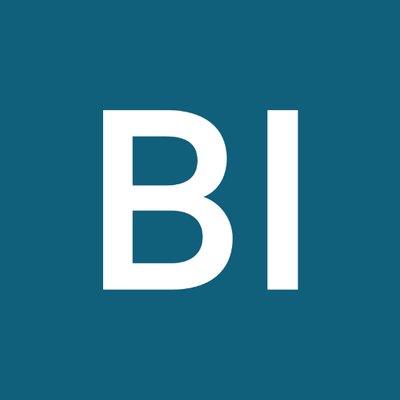 The eccentric and childish Pee-wee Herman embarks on a big adventure when his beloved bicycle is stolen. Armed with information from a fortune-teller and a relentless obsession with his prized possession, Pee-wee encounters a host of odd characters and bizarre situations as he treks across the country to recover his bike.
The Prestige
Drama, Mystery
Also Recommended By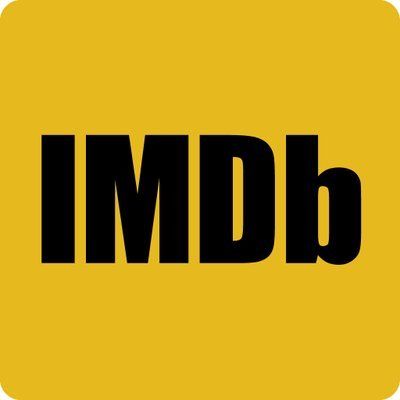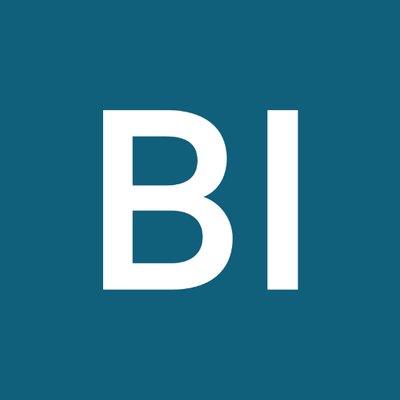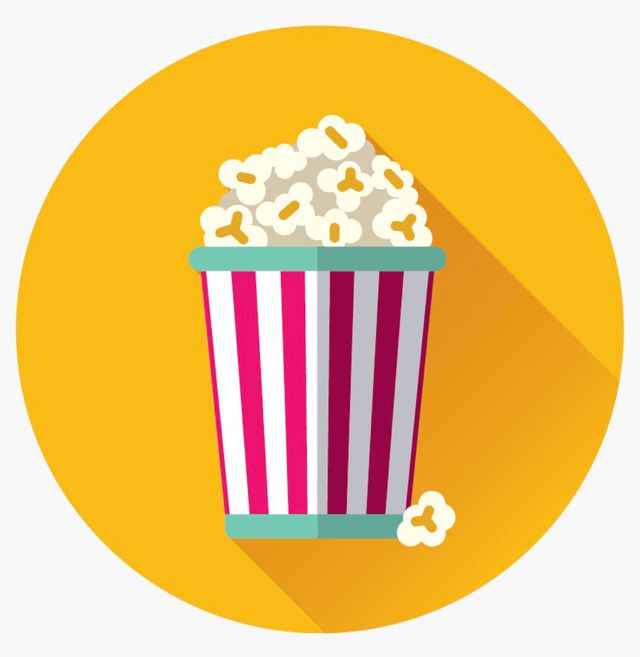 A mysterious story of two magicians whose intense rivalry leads them on a life-long battle for supremacy -- full of obsession, deceit and jealousy with dangerous and deadly consequences.
Pumping Iron
Documentary
Also Recommended By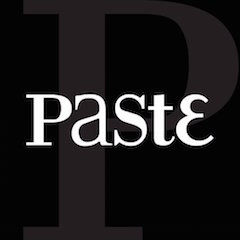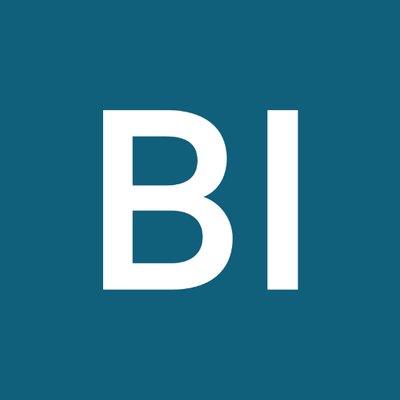 Pumping Iron is a 1977 documentary film about the run-up to the 1975 Mr. Olympia bodybuilding competition. The film focuses on Arnold Schwarzenegger and his competitors, Lou Ferrigno and Franco Columbu. The documentary was co-directed by Robert Fiore and George Butler. It was based on the book of the same name by Charles Gaines and George Butler (Simon and Schuster, 1974).
Ravenous
Comedy, Horror
Also Recommended By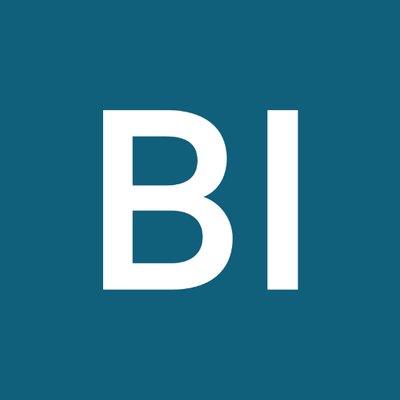 Upon receiving reports of missing persons at Fort Spencer, a remote Army outpost on the Western frontier, Capt. John Boyd investigates. After arriving at his new post, Boyd and his regiment aid a wounded frontiersman who recounts a horrifying tale of a wagon train murdered by its supposed guide -- a vicious U.S. Army colonel gone rogue. Fearing the worst, the regiment heads out into the wilderness to verify the gruesome claims
Sausage Party
Adventure, Animation
Also Recommended By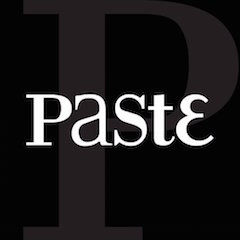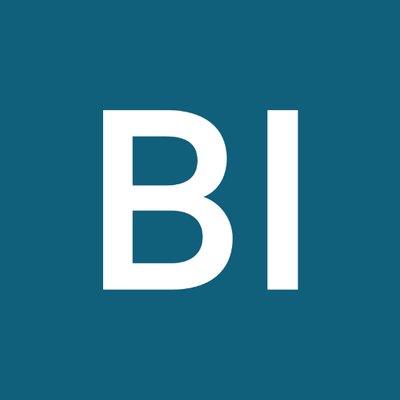 Sausage Party, the first R-rated CG animated movie, is about one sausage leading a group of supermarket products on a quest to discover the truth about their existence and what really happens when they become chosen to leave the grocery store.
Schindler's List
Drama, History
Also Recommended By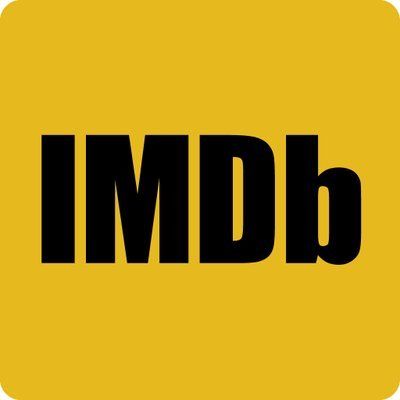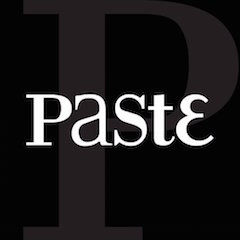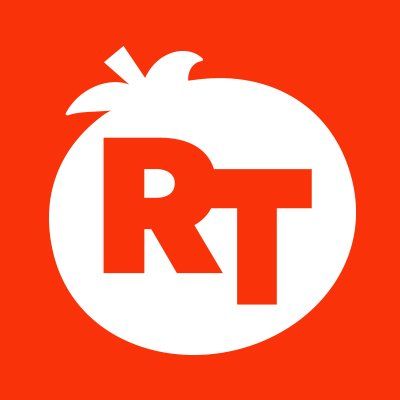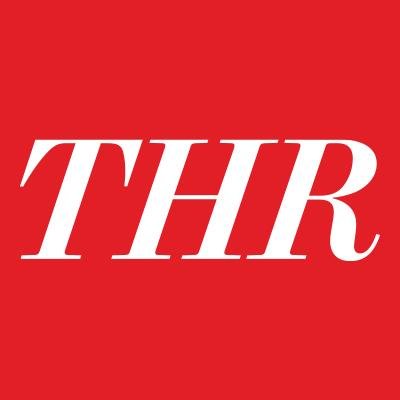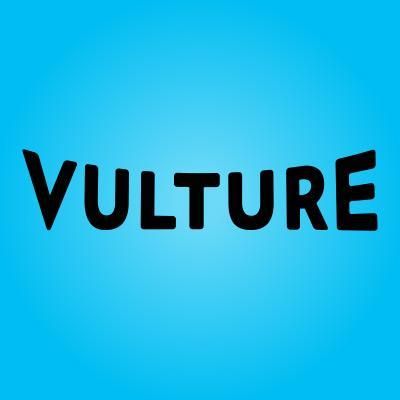 The true story of how businessman Oskar Schindler saved over a thousand Jewish lives from the Nazis while they worked as slaves in his factory during World War II.
The Shining
Horror, Thriller
Also Recommended By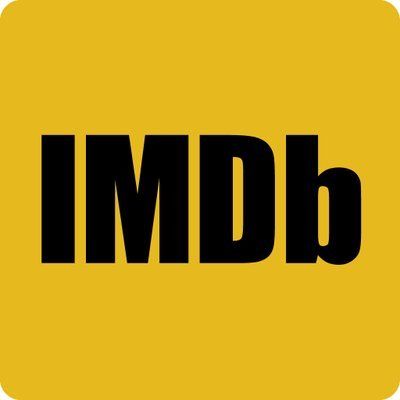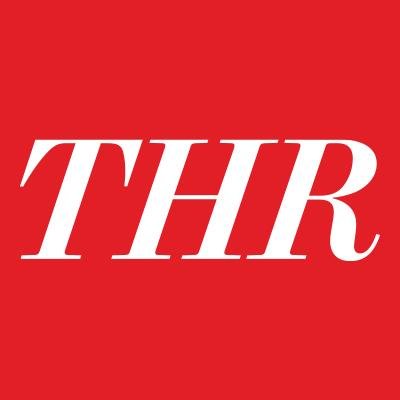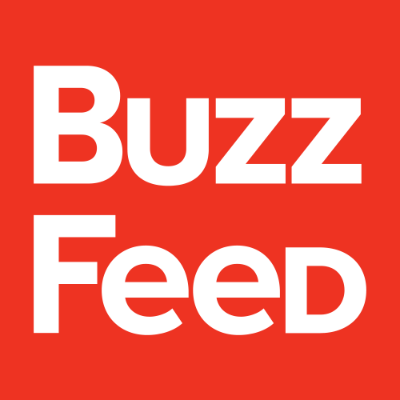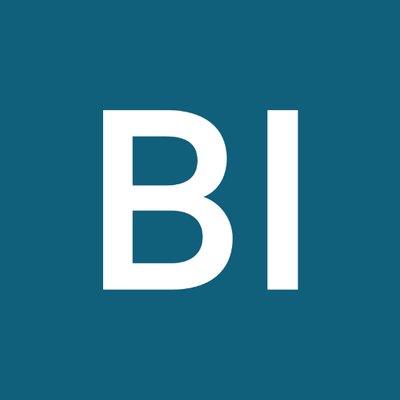 Jack Torrance accepts a caretaker job at the Overlook Hotel, where he, along with his wife Wendy and their son Danny, must live isolated from the rest of the world for the winter. But they aren't prepared for the madness that lurks within.
Sing Street
Romance, Drama
Also Recommended By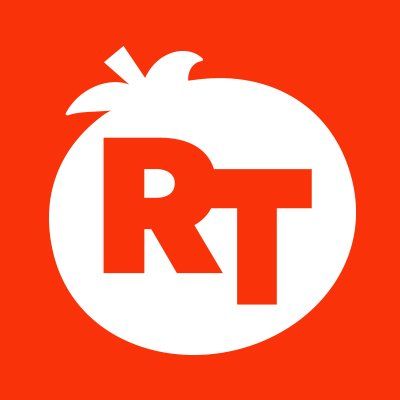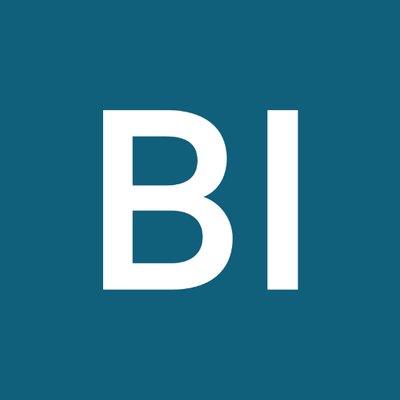 A boy growing up in Dublin during the 1980s escapes his strained family life by starting a band to impress the mysterious girl he likes.
Spotlight
Drama, Thriller
Also Recommended By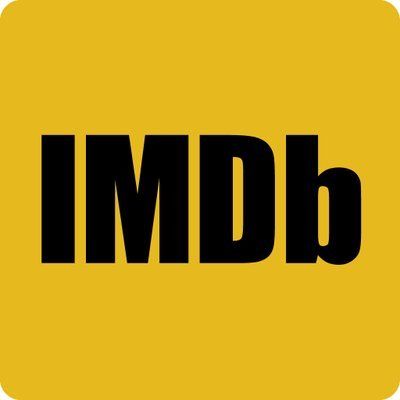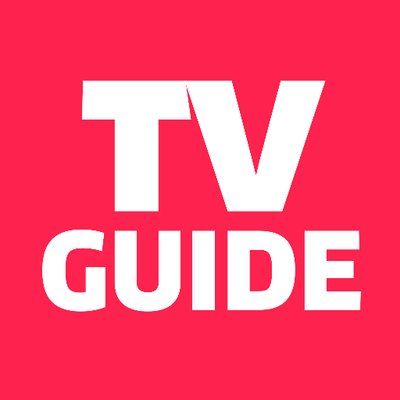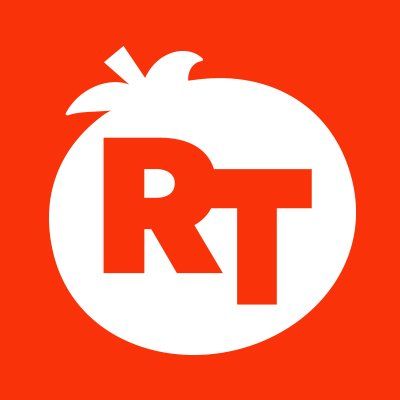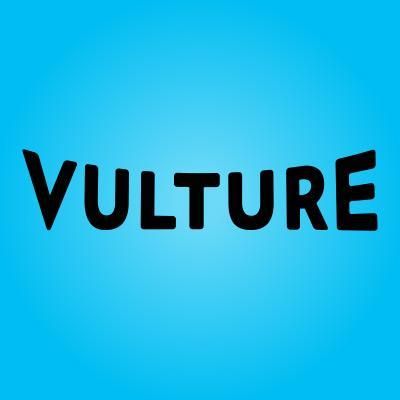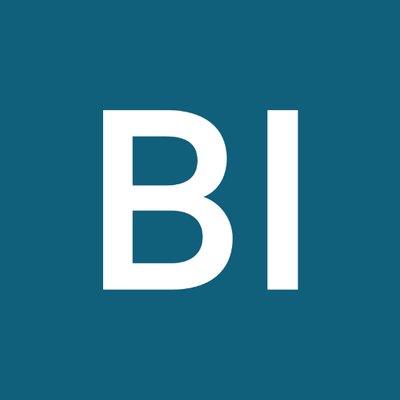 The true story of how The Boston Globe uncovered the massive scandal of child abuse and the cover-up within the local Catholic Archdiocese, shaking the entire Catholic Church to its core.
Stevie
Documentary, Drama
Also Recommended By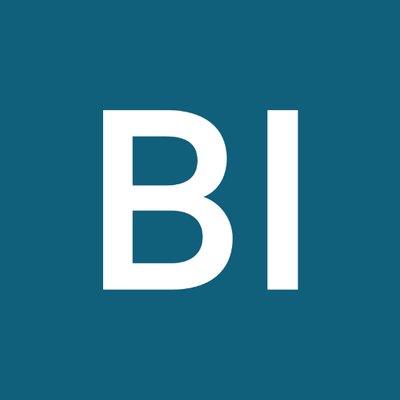 In 1995 Director Steve James (Hoop Dreams) returned to rural Southern Illinois to reconnect with Stevie Fielding, a troubled young boy he had been an 'Advocate Big Brother' to ten years earlier.
Sunset Boulevard
Drama
Also Recommended By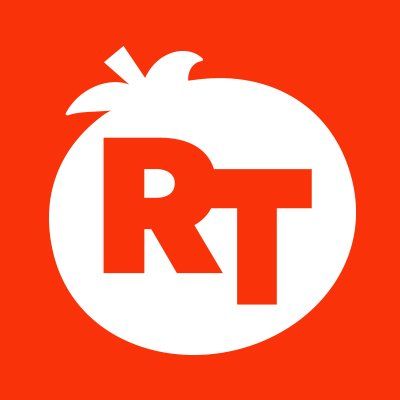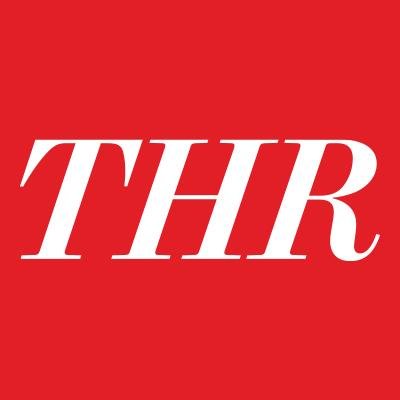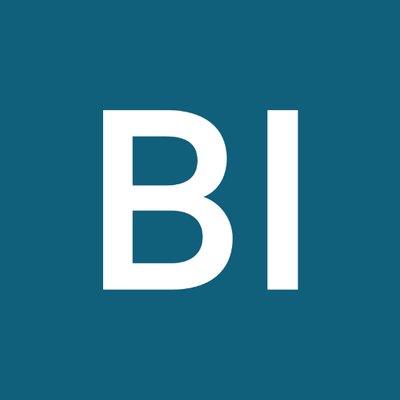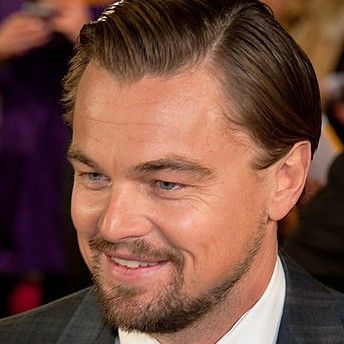 A hack screenwriter writes a screenplay for a former silent-film star who has faded into Hollywood obscurity.
Superbad
Comedy
Also Recommended By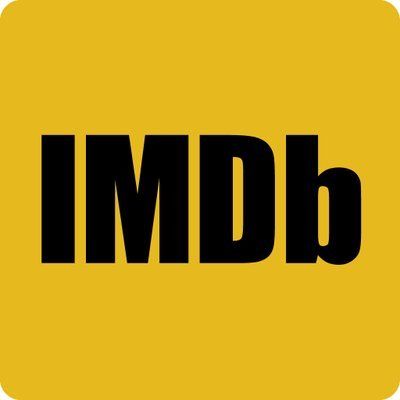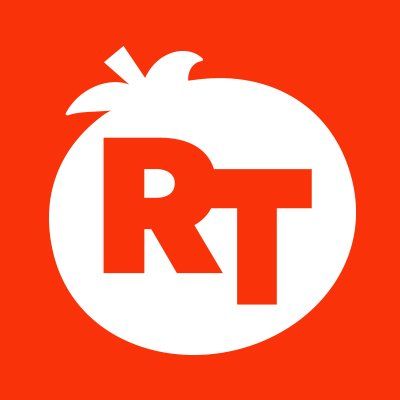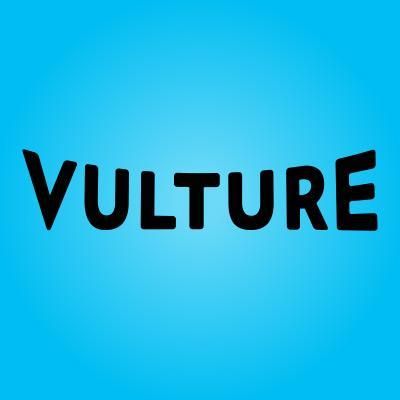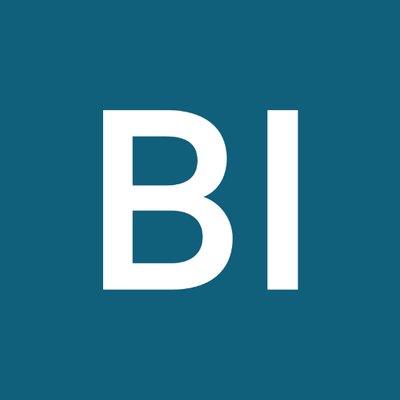 High school best buddies are facing separation anxiety as they prepare to go off to college. While attempting to score alcohol for a party with help from a fake ID-toting friend, the guys' evening takes a turn into chaotic territory.
Tangerine
Comedy, Drama
Also Recommended By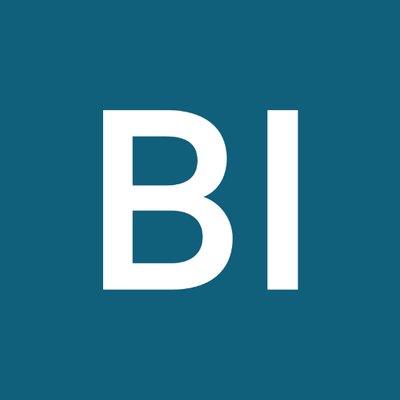 It's Christmas Eve in Tinseltown and Sin-Dee is back on the block. Upon hearing that her pimp boyfriend hasn't been faithful during the 28 days she was locked up, the working girl and her best friend, Alexandra, embark on a mission to get to the bottom of the scandalous rumor. Their rip-roaring odyssey leads them through various subcultures of Los Angeles, including an Armenian family dealing with their own repercussions of infidelity.
The Thin Blue Line
Mystery, Documentary
Also Recommended By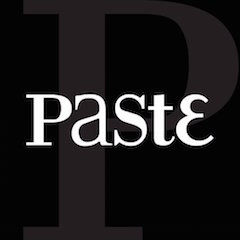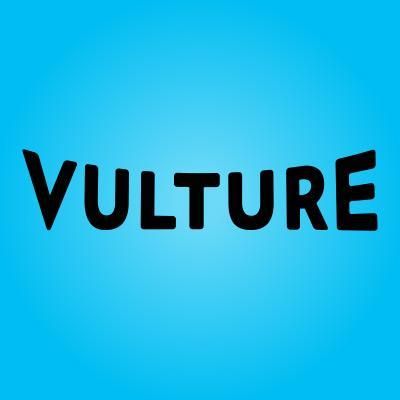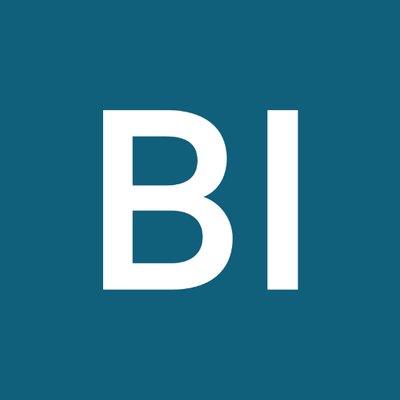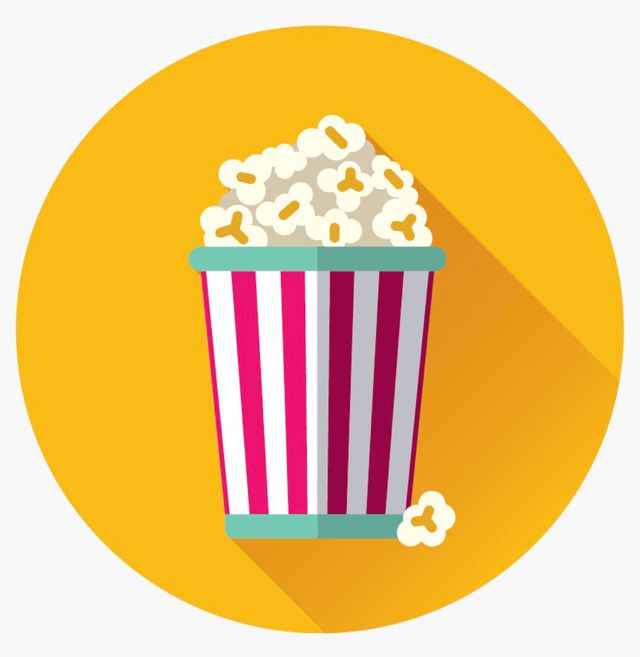 Errol Morris's unique documentary dramatically re-enacts the crime scene and investigation of a police officer's murder in Dallas.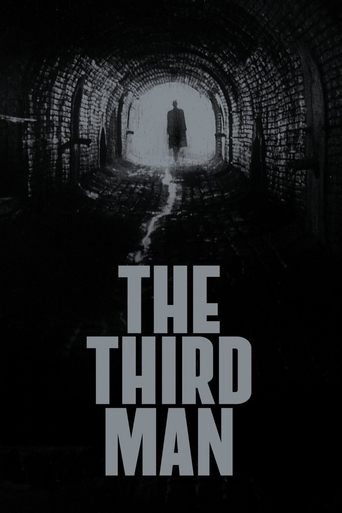 The Third Man
Thriller, Mystery
Also Recommended By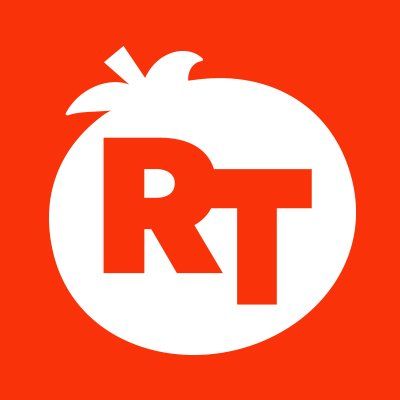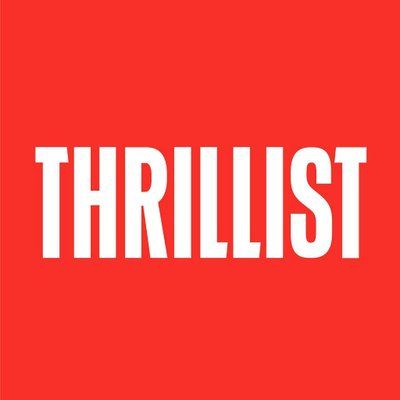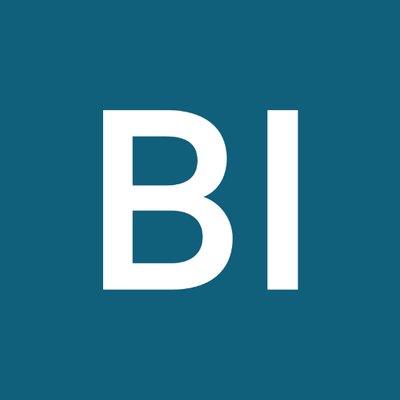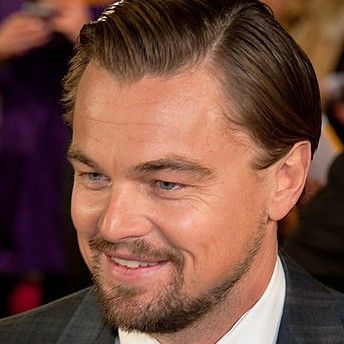 Set in postwar Vienna, Austria, "The Third Man" stars Joseph Cotten as Holly Martins, a writer of pulp Westerns, who arrives penniless as a guest of his childhood chum Harry Lime, only to find him dead. Martins develops a conspiracy theory after learning of a "third man" present at the time of Harry's death, running into interference from British officer Maj. Calloway and falling head-over-heels for Harry's grief-stricken lover, Anna.
This Is Spinal Tap
Comedy, Music
Also Recommended By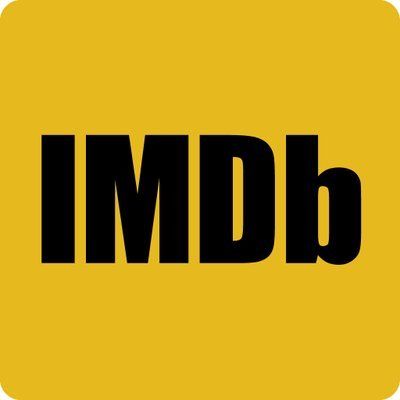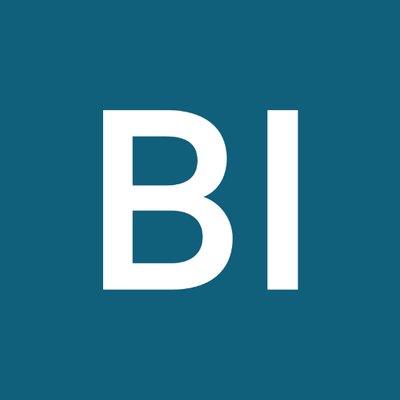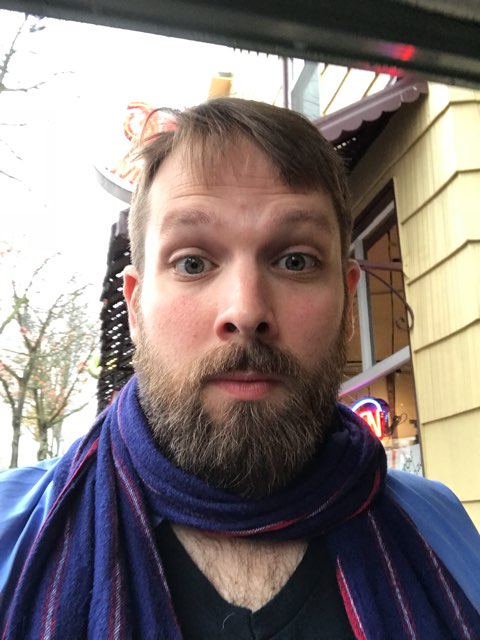 "This Is Spinal Tap" shines a light on the self-contained universe of a metal band struggling to get back on the charts, including everything from its complicated history of ups and downs, gold albums, name changes and undersold concert dates, along with the full host of requisite groupies, promoters, hangers-on and historians, sessions, release events and those special behind-the-scenes moments that keep it all real.
Tiny Furniture
Romance, Comedy
Also Recommended By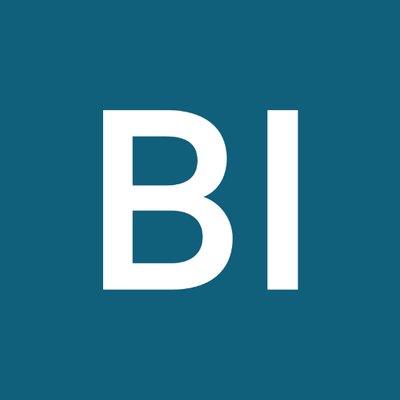 After graduating from film school, Aura returns to New York to live with her photographer mother, Siri, and her sister, Nadine, who has just finished high school. Aura is directionless and wonders where to go next in her career and her life. She takes a job in a restaurant and tries unsuccessfully to develop relationships with men, including Keith, a chef where she works, and cult Internet star Jed.
To Kill a Mockingbird
Crime, Drama
Also Recommended By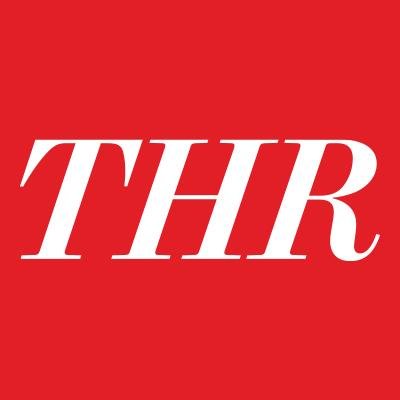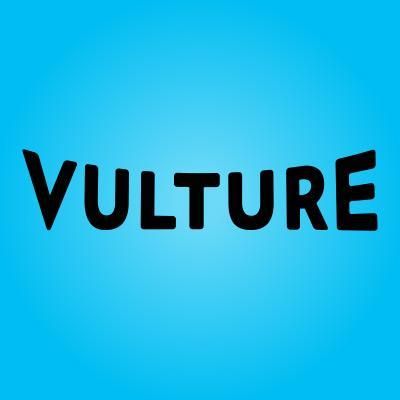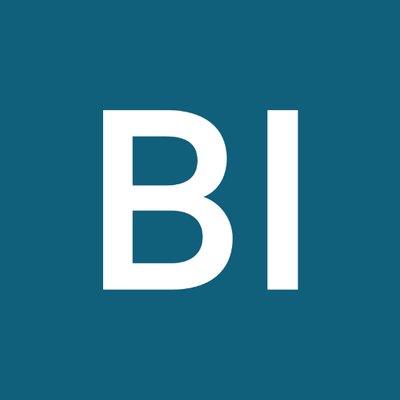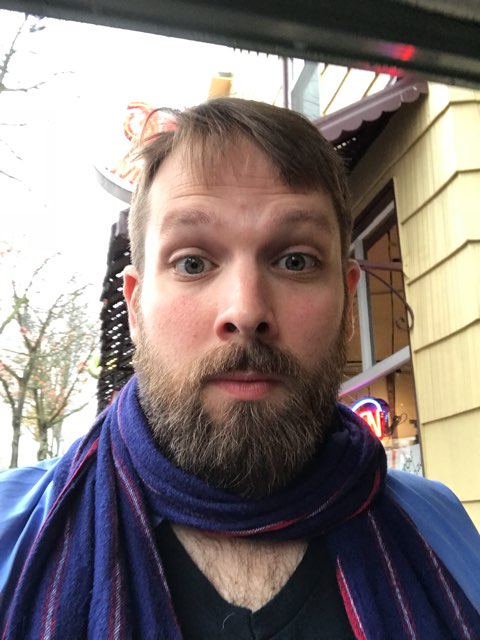 In a small Alabama town in the 1930s, scrupulously honest and highly respected lawyer, Atticus Finch puts his career on the line when he agrees to represent Tom Robinson, a black man accused of rape. The trial and the events surrounding it are seen through the eyes of Finch's six-year-old daughter, Scout. While Robinson's trial gives the movie its momentum, there are plenty of anecdotal occurrences before and after the court date: Scout's ever-strengthening bond with older brother, Jem, her friendship with precocious young Dill Harris, her father's no-nonsense reactions to such life-and-death crises as a rampaging mad dog, and especially Scout's reactions to, and relationship with, Boo Radley, the reclusive 'village idiot' who turns out to be her salvation when she is attacked by a venomous bigot.
Tropic Thunder
Action, Comedy
Also Recommended By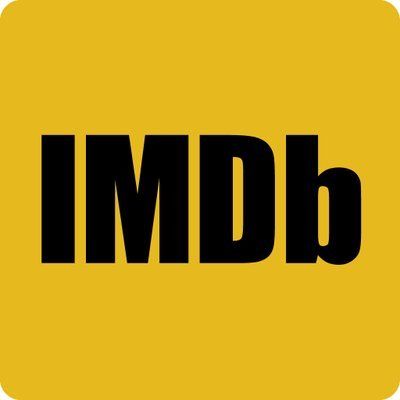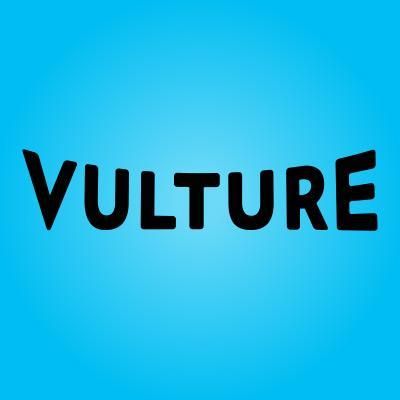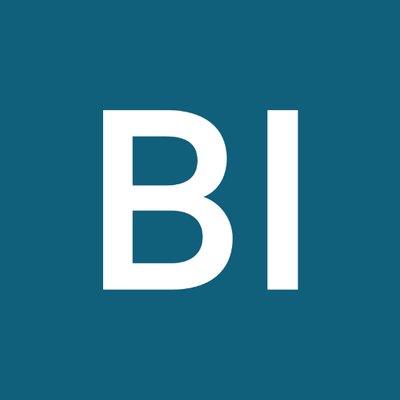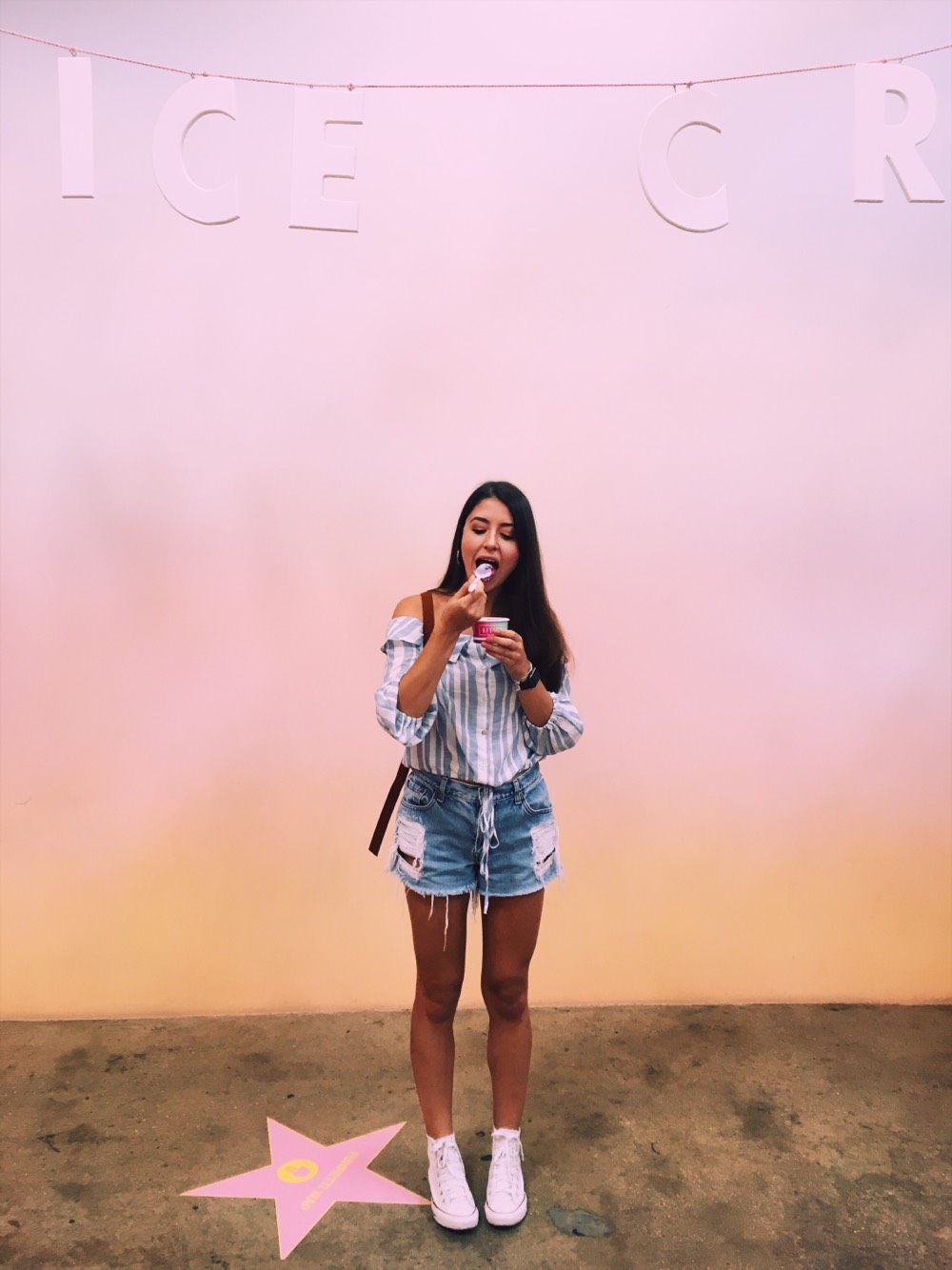 Vietnam veteran 'Four Leaf' Tayback's memoir, Tropic Thunder, is being made into a film, but Director Damien Cockburn can't control the cast of prima donnas. Behind schedule and over budget, Cockburn is ordered by a studio executive to get filming back on track, or risk its cancellation. On Tayback's advice, Cockburn drops the actors into the middle of the jungle to film the remaining scenes but, unbeknownst to the actors and production, the group have been dropped in the middle of the Golden Triangle, the home of heroin-producing gangs.
Upstream Color
Drama, Science Fiction
Also Recommended By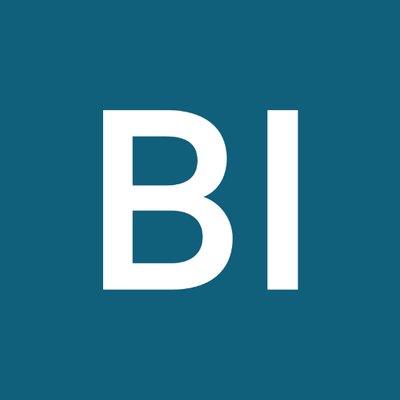 A man and woman are drawn together, entangled in the lifecycle of an ageless organism. Identity becomes an illusion as they struggle to assemble the loose fragments of wrecked lives.
The Waterboy
Comedy
Also Recommended By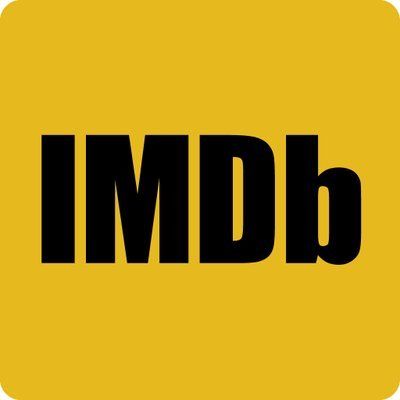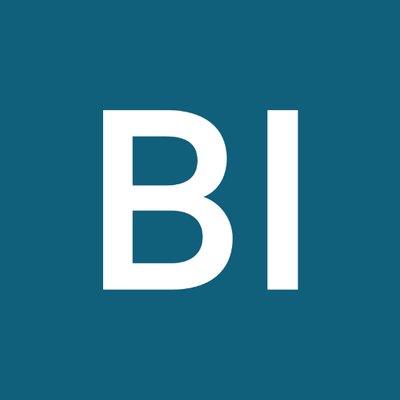 Bobby Boucher is a water boy for a struggling college football team. The coach discovers Boucher's hidden rage makes him a tackling machine whose bone-crushing power might vault his team into the playoffs.
Wet Hot American Summer
Comedy
Also Recommended By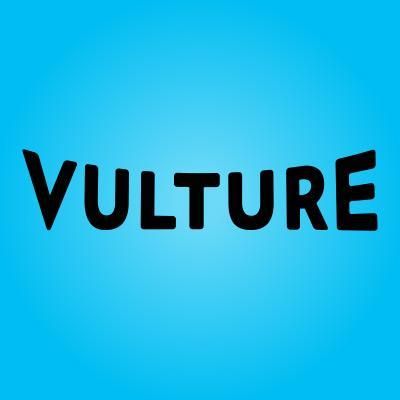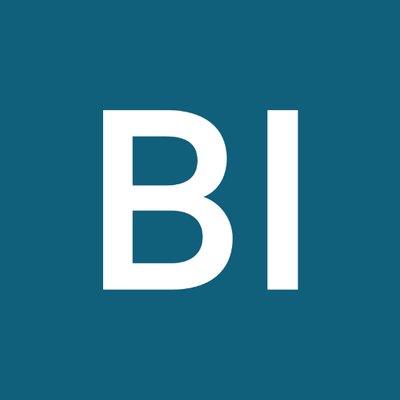 The setting is Camp Firewood, the year 1981. It's the last day before everyone goes back to the real world, but there's still a summer's worth of unfinished business to resolve. At the center of the action is camp director Beth, who struggles to keep order while she falls in love with the local astrophysics professor. He is busy trying to save the camp from a deadly piece of NASA's Skylab which is hurtling toward earth. All that, plus: a dangerous waterfall rescue, love triangles, misfits, cool kids, and talking vegetable cans. The questions will all be resolved, of course, at the big talent show at the end of the day.
Who Framed Roger Rabbit
Fantasy, Animation
Also Recommended By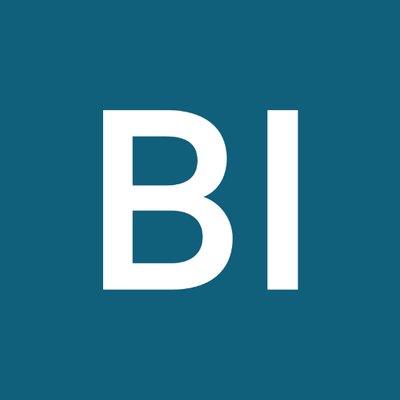 'Toon star Roger is worried that his wife Jessica is playing pattycake with someone else, so the studio hires detective Eddie Valiant to snoop on her. But the stakes are quickly raised when Marvin Acme is found dead and Roger is the prime suspect.
Y Tu Mamá También
Drama, Romance
Also Recommended By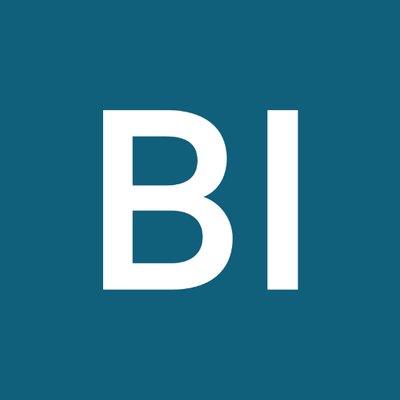 In Mexico, two teenage boys and an attractive older woman embark on a road trip and learn a thing or two about life, friendship, sex, and each other.
Zootopia
Animation, Adventure
Also Recommended By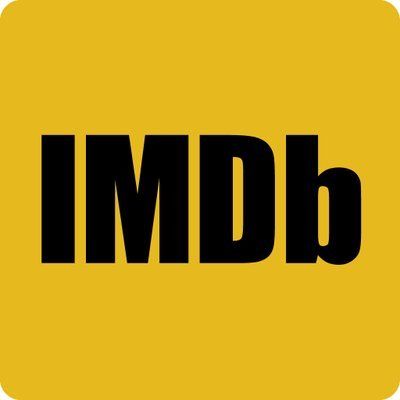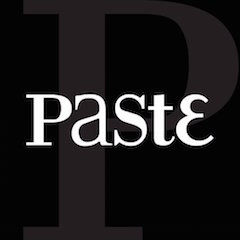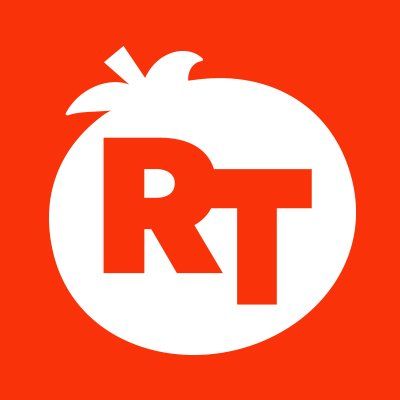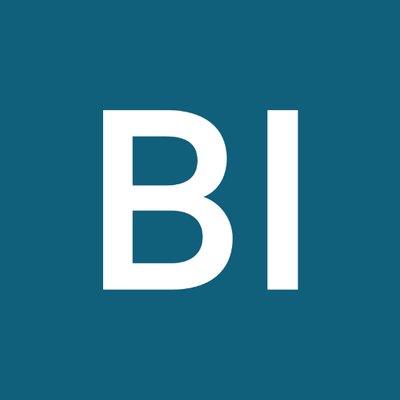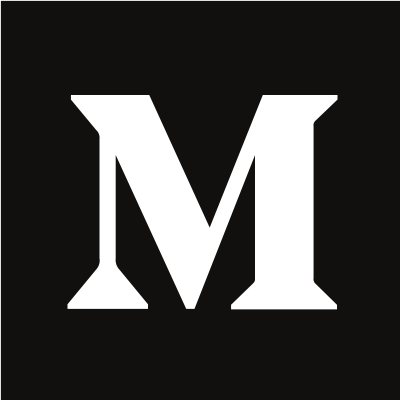 Determined to prove herself, Officer Judy Hopps, the first bunny on Zootopia's police force, jumps at the chance to crack her first case - even if it means partnering with scam-artist fox Nick Wilde to solve the mystery.