My Favorite Family Friendly Shows & Movies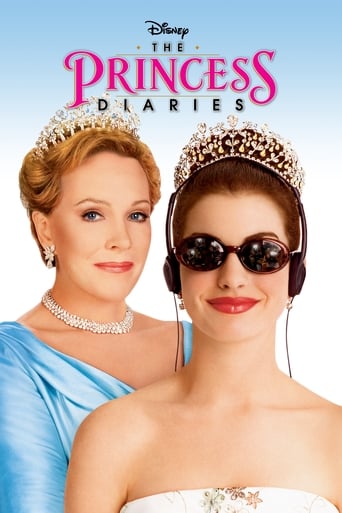 The Princess Diaries
Movies
A socially awkward but very bright 15-year-old girl being raised by a single mom discovers that she is the princess of a small European country because of the recent death of her long-absent father, who, unknown to her, was the crown prince of Genovia. She must make a choice between continuing the life of a San Francisco teen or stepping up to the throne.
Ratatouille
Movies
Remy, a resident of Paris, appreciates good food and has quite a sophisticated palate. He would love to become a chef so he can create and enjoy culinary masterpieces to his heart's delight. The only problem is, Remy is a rat. When he winds up in the sewer beneath one of Paris' finest restaurants, the rodent gourmet finds himself ideally placed to realize his dream.
Big Hero 6
Movies
A special bond develops between plus-sized inflatable robot Baymax, and prodigy Hiro Hamada, who team up with a group of friends to form a band of high-tech heroes.
Aladdin
Movies
Princess Jasmine grows tired of being forced to remain in the palace, so she sneaks out into the marketplace, in disguise, where she meets street-urchin Aladdin. The couple falls in love, although Jasmine may only marry a prince. After being thrown in jail, Aladdin becomes embroiled in a plot to find a mysterious lamp, with which the evil Jafar hopes to rule the land.