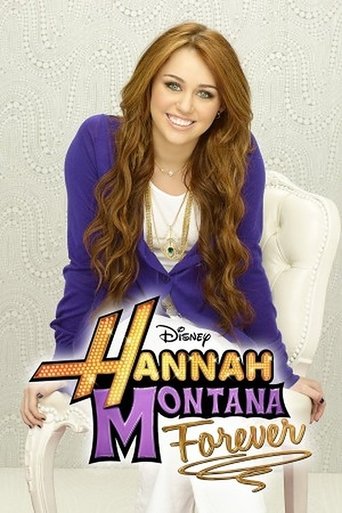 Hannah Montana
Shows
At home and school, she's Miley Stewart, a typical teenager, but when the lights go down and the curtain goes up, she emerges as the glamorous and talented Hannah Montana. Having the "Best of Both Worlds" is a complicated proposition, and keeping her identity under wraps leads Miley and her friends into some hilarious capers as she tries to balance her normal life with her rock star persona.
That's So Raven
Shows
Raven Baxter is a winsome teen whose ability to glimpse flashes of the future often gets her into hot water.
Hannah Montana: The Movie
Movies
When Miley Stewart (aka pop-star Hannah Montana) gets too caught up in the superstar celebrity lifestyle, her dad decides it's time for a total change of scenery. But sweet nibblets! Miley must trade in all the glitz and glamour of Hollywood for some ol' blue jeans on the family farm in Tennessee, and question if she can be both Miley Stewart and Hannah Montana. With a little help from her friends – and awesome guest stars Taylor Swift, Rascal Flatts and Vanessa Williams – will she figure out whether to choose Hannah or Miley?
The Suite Life of Zack & Cody
Shows
The Suite Life of Zack & Cody is an American sitcom created by Danny Kallis and Jim Geoghan. The series was first broadcast on Disney Channel on March 18, 2005, with 4 million viewers, making it the most successful premiere for Disney Channel in 2005. It was one of their first five shows available on the iTunes Store. The series was nominated for an Emmy Award three times and was nominated for a Nickelodeon Kids' Choice Award three times. The show was also a long-standing staple of the now defunct ABC Kids Saturday morning block on ABC. The series is set in the Tipton Hotel in Boston and centers on Zack and Cody Martin, troublesome twins who live at the Tipton Hotel. The series' other main characters include Tipton hotel's ditzy heiress London Tipton, the hotel's candy counter girl Maddie Fitzpatrick, the hotel's manager, Mr. Moseby, and the boys' single mother and one of the hotel's nightclub performers, Carey. The series is the third Disney Channel Original to have more than 65 episodes, after That's So Raven and Kim Possible. Reruns air on Disney XD. The Suite Life spawned a spinoff series, also starring the Sprouse twins, called The Suite Life on Deck, which aired on the Disney Channel from 2008 to 2011. A TV movie based on both series, The Suite Life Movie, aired on Disney in 2011.
Sign up to the see the full list!
Check out the rest of the list with a free account
Already have an account? Sign in