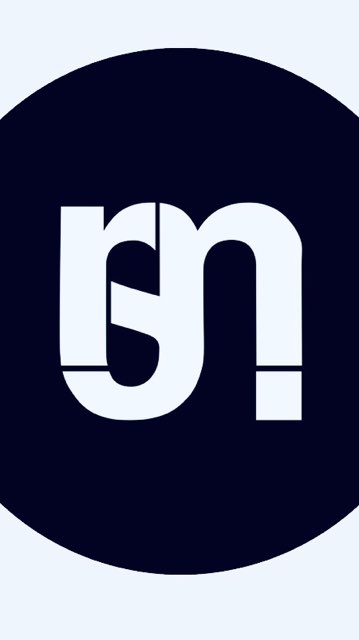 Spirit Reads
68 Books | by Ryan Miller
The Cloud of Unknowing
Anonymous
Jesus for President
Shane Claiborne, Chris Haw
Amid all the buzz of politics and elections, Jesus for President is a refreshing reminder that our ultimate hope lies not in partisan political options but in the Jesus who gave his life for us. Politics for ordinary radicals who want to love the world into the kingdom of God.
The Unlikely Disciple
Kevin Roose
No drinking. No smoking. No cursing. No dancing. No R-rated movies. Kevin Roose wasn't used to rules like these. As a sophomore at Brown University, he spent his days drinking fair-trade coffee, singing in an a cappella group, and fitting right in with Brown's free-spirited, ultra-liberal student body. But when Roose leaves his Ivy League confines to spend a semester at Liberty University, a conservative Baptist school in Lynchburg, Virginia, obedience is no longer optional. Liberty is the late Reverend Jerry Falwell's "Bible Boot Camp" for young evangelicals, his training ground for the next generation of America's Religious Right. Liberty's ten thousand undergraduates take courses like Evangelism 101, hear from guest speakers like Sean Hannity and Karl Rove, and follow a forty-six-page code of conduct that regulates every aspect of their social lives. Hoping to connect with his evangelical peers, Roose decides to enroll at Liberty as a new transfer student, leaping across the God Divide and chronicling his adventures in this daring report from the front lines of America's culture war. His journey takes him from an evangelical hip-hop concert to choir practice at Falwell's legendary Thomas Road Baptist Church. He experiments with prayer, participates in a spring break mission trip to Daytona Beach (where he learns to preach the gospel to partying coeds), and pays a visit to Every Man's Battle, an on-campus support group for chronic masturbators. He meets pastors' kids, closet doubters, Christian rebels, and conducts what would be the last print interview of Rev. Falwell's life. Hilarious and heartwarming, respectful and thought-provoking, THE UNLIKELY DISCIPLE will inspire and entertain believers and nonbelievers alike. Ebook exclusive: Bonus quiz
Provocations
Soren Kierkegaard
Provocations contains a little of everything from Kierkegaard's prodigious output: his famously cantankerous (yet wryly humorous) attacks on what he calls the "mediocre shell" of conventional Christianity, his brilliantly pithy parables, his wise (and witty) sayings. Most significantly, it brings to a new generation a man whose writings pare away the fluff of modern spirituality to reveal the basics of the Christ-centered life: decisiveness, obedience, and recognition of the truth.
Engaging the Powers
Walter Wink
In this brilliant culmination of his seminal Powers Trilogy, now reissued in a twenty-fifth anniversary edition, Walter Wink explores the problem of evil today and how it relates to the New Testament concept of principalities and powers. He asks the question, "How can we oppose evil without creating new evils and being made evil ourselves?" Winner of the Pax Christi Award, the Academy of Parish Clergy Book of the Year, and the Midwest Book Achievement Award for Best Religious Book.
A Gentler God
Doug Frank
Editorial ReviewsReview This is a beautiful piece of work. In the first half of the book, I thought: This is the best and deepest diagnosis of what 's wrong with American evangelicalism I ve ever read. In the second half, I thought, This is one of the most moving accounts of Jesus humanity and death I ve ever read. This book will stay with me for a long time. (Brian McLaren, author of A New Kind of Christianity and Naked Spirituality) Doug Frank is kind and gracious and dangerous and fearless and honest all at the same time. This book will help lots of people find liberation from the malevolent Being they never believed in in the first place. (Rob Bell, author of Love Wins) The gentleness with which Doug Frank deconstructs the Almighty of popular preaching and the schizoid salvation story of America 's patriarchs could not be more respectful of the God of infinite love, the forgiveness of Jesus and the evangelical tradition itself. (David James Duncan, author of The Brothers K) A Gentler God is a fascinating insight into the psychology of evangelicalism and the men who gave shape to it. Doug Frank carefully, lovingly uncovers the emotional damage that can result from clinging to a magical almighty deity, when our souls might be saved by the messy and merciful Jesus. (Debbie Blue, pastor at House of Mercy, St. Paul, MN, author of Sensual Orthodoxy) A Gentler God is a rich ragout of theology, American church history, pop culture, scripture, and psychology Frank 's book is compelling because of Frank 's own gentleness gentleness that has conviction and energy . One senses that this book is a life-work, an outcome of a long, patient journey where enough time has passed and enough wisdom been gained for sour grapes to have become sweet and nourishing. (Perspectives) Narrating extensive stories of his own spiritual pilgrimage away from the wrathful God of his youth and recounting experiences of others who have been wounded by their experiences in evangelical families, churches and colleges, Frank develops a full-scale psychological interpretation of evangelical pathologies and a full-scale theology to remedy those pathologies. (Christian Century)Product DescriptionWhat is God like? Is God the lofty Almighty of conservative religion, with power to stop human holocausts and deadly natural disasters, but who inexplicably declines to do so? Is God the callous Judge, offering his favorites a place in heaven while summarily casting the damned into everlasting hell? Is God the vain King on his throne, requiring us to stroke his ego by praising him unceasingly for his awesome power? If this is the God we ve been taught, no wonder so many have come to realize that they don t like let alone trust God. The simple certainties of their childhood no longer make sense. But the equally assured assertions of today 's atheists leave them cold. They want a personal connection with God an honest faith that grows out of their own felt truth and touches them at the deepest levels of their being.
The Myth of a Christian Religion
Gregory A. Boyd
The kingdom of God is a beautiful revolution. Marked by the radical life, love, servanthood, and humility of Jesus, it stands in stark contrast to the values and ways of the world.Regrettably, many who profess to follow Christ have bought into the world's methods, seeking to impose a sort of Christianized ethical kingdom through politics and control. In this illuminating sequel to his bestselling book The Myth of a Christian Nation, Dr. Gregory Boyd points us to a better way—a way of seeing and living that is consistent with the gospel of Jesus and his kingdom. Between the extremes of passivity on the one hand and political holy war on the other lies the radical, revolutionary path of imitating Jesus.In twelve areas ranging from racial and social issues to stewardship of the planet, this book will convince and inspire you to live a Christlike life of revolt and beauty—and it will help you attain a practical lifestyle of kingdom impact.
Love Wins
Rob Bell
Millions of Christians have struggled with how to reconcile God's love and God's judgment: Has God created billions of people over thousands of years only to select a few to go to heaven and everyone else to suffer forever in hell? Is this acceptable to God? How is this "good news"? Troubling questions—so troubling that many have lost their faith because of them. Others only whisper the questions to themselves, fearing or being taught that they might lose their faith and their church if they ask them out loud. But what if these questions trouble us for good reason? What if the story of heaven and hell we have been taught is not, in fact, what the Bible