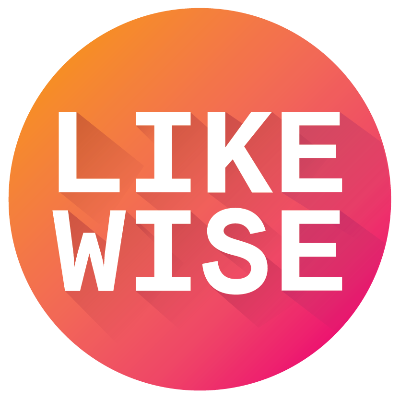 The Great Escape
5 Books | by Likewise
Books to transport you brought to you by the Likewise community!
Harry Potter and the Sorcerer's Stone
Books
Turning the envelope over, his hand trembling, Harry saw a purple wax seal bearing a coat of arms; a lion, an eagle, a badger and a snake surrounding a large letter 'H'.Harry Potter has never even heard of Hogwarts when the letters start dropping on the doormat at number four, Privet Drive. Addressed in green ink on yellowish parchment with a purple seal, they are swiftly confiscated by his grisly aunt and uncle. Then, on Harry's eleventh birthday, a great beetle-eyed giant of a man called Rubeus Hagrid bursts in with some astonishing news: Harry Potter is a wizard, and he has a place at Hogwarts School of Witchcraft and Wizardry. An incredible adventure is about to begin!
The Old Man and the Sea
Books
This is an Egyptian edition of one of the most internationally celebrated works of fiction, Hemingway's The old Man and the Sea. A Pulitzer-award and - Noble-prize winner, this work has cer- tainly become so extensively known all over the world, receiving a myriad of critical studies and translations. Hemingway himself could have never imagined such a sweeping success for his novel- la, devised while temporarily staying (for a few weeks) at a fishing village in Cuba. It is not simply the story of a big fish catch, but it is the story of a touching human relationship between old age and younghood, not to mention its highly philosophical message that it carries. All this, apart from other equally significant factors, makes Hemingway's work worth reading and contemplating.
My Life in France
Books
The bestselling story of Julia's years in France—and the basis for Julie & Julia, starring Meryl Streep and Amy Adams—in her own words. Although she would later singlehandedly create a new approach to American cuisine with her cookbook Mastering the Art of French Cooking and her television show The French Chef, Julia Child was not always a master chef. Indeed, when she first arrived in France in 1948 with her husband, Paul, who was to work for the USIS, she spoke no French and knew nothing about the country itself. But as she dove into French culture, buying food at local markets and taking classes at the Cordon Bleu, her life changed forever with her newfound passion for cooking and teaching. Julia's unforgettable story—struggles with the head of the Cordon Bleu, rejections from publishers to whom she sent her now-famous cookbook, a wonderful, nearly fifty-year long marriage that took the Childs across the globe—unfolds with the spirit so key to Julia's success as a chef and a writer, brilliantly capturing one of America's most endearing personalities.
The Moorchild
Books
Feeling that she is neither fully human nor "Folk," a changeling learns her true identity and attempts to find the human child whose place she has been given.
Sign up to see the full list!
Sign up with Likewise to see the rest of this list + get more personalized content recommendations tailored to your interests.
Already have an account? Log in