Gossip Girl
Shows
Gossip Girl is an American teen drama television series based on the book series of the same name written by Cecily von Ziegesar. The series, created by Josh Schwartz and Stephanie Savage, originally ran on The CW for six seasons from September 19, 2007 to December 17, 2012. Narrated by the omniscient blogger "Gossip Girl," voiced by Kristen Bell, the series revolves around the lives of privileged young adults on Manhattan's Upper East Side in New York City.
The Vampire Diaries
Shows
The story of two vampire brothers obsessed with the same girl, who bears a striking resemblance to the beautiful but ruthless vampire they knew and loved in 1864.
Dear White People
Shows
At a predominantly white Ivy League college, a diverse group of students navigate various forms of racial and other types of discrimination.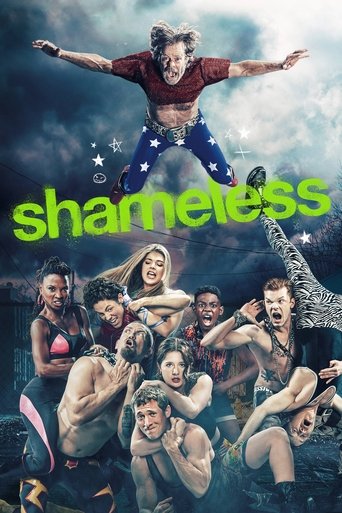 Shameless
Shows
Chicagoan Frank Gallagher is the proud single dad of six smart, industrious, independent kids, who without him would be... perhaps better off. When Frank's not at the bar spending what little money they have, he's passed out on the floor. But the kids have found ways to grow up in spite of him. They may not be like any family you know, but they make no apologies for being exactly who they are.
The Big Bang Theory
Shows
The Big Bang Theory is centered on five characters living in Pasadena, California: roommates Leonard Hofstadter and Sheldon Cooper; Penny, a waitress and aspiring actress who lives across the hall; and Leonard and Sheldon's equally geeky and socially awkward friends and co-workers, mechanical engineer Howard Wolowitz and astrophysicist Raj Koothrappali. The geekiness and intellect of the four guys is contrasted for comic effect with Penny's social skills and common sense.