Dawson's Creek
Shows
Dawson's Creek is an American teen drama television series created by Kevin Williamson which debuted on January 20, 1998, on The WB and was produced by Sony Pictures Television. Filmed in Wilmington, North Carolina, at EUE/Screen Gems studios and on location around Wilmington, Southport, and Wrightsville Beach, North Carolina. Many scenes were filmed at UNCW, including William Randall Library and Alderman Hall, which served as the facade of Capeside High School. Other college scenes in the fifth and sixth seasons were shot at Duke University, Durham, North Carolina. It portrays the fictional lives of a close-knit group of teenagers through high school and college. The program, part of a new craze for teen-themed movies and television shows in America in the late 1990s, catapulted its leads to stardom and became a defining show for The WB. The series ended on May 14, 2003.
The Simpsons
Shows
Set in Springfield, the average American town, the show focuses on the antics and everyday adventures of the Simpson family; Homer, Marge, Bart, Lisa and Maggie, as well as a virtual cast of thousands. Since the beginning, the series has been a pop culture icon, attracting hundreds of celebrities to guest star. The show has also made name for itself in its fearless satirical take on politics, media and American life in general.
ER
Shows
Explores the inner workings of an urban teaching hospital and the critical issues faced by the dedicated physicians and staff of its overburdened emergency room.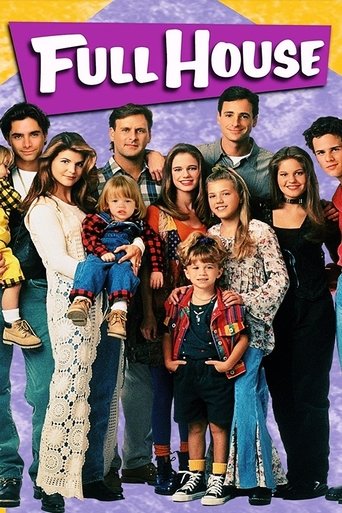 Full House
Shows
Full House is an American sitcom television series. Set in San Francisco, the show chronicles widowed father Danny Tanner, who, after the death of his wife Pam, enlists his best friend Joey Gladstone and his brother-in-law Jesse Katsopolis to help raise his three daughters, D.J., Stephanie, and Michelle.
Seinfeld
Shows
Seinfeld is an American television sitcom that originally aired on NBC from July 5, 1989, to May 14, 1998. It lasted nine seasons, and is now in syndication. It was created by Larry David and Jerry Seinfeld, the latter starring as a fictionalized version of himself. Set predominantly in an apartment block in Manhattan's Upper West Side in New York City, the show features a handful of Jerry's friends and acquaintances, particularly best friend George Costanza, former girlfriend Elaine Benes, and neighbor across the hall Cosmo Kramer.