Kill Bill: Vol. 1
Movies
An assassin is shot at the altar by her ruthless employer, Bill and other members of their assassination circle – but 'The Bride' lives to plot her vengeance. Setting out for some payback, she makes a death list and hunts down those who wronged her, saving Bill for last.
GoodFellas
Movies
The true story of Henry Hill, a half-Irish, half-Sicilian Brooklyn kid who is adopted by neighbourhood gangsters at an early age and climbs the ranks of a Mafia family under the guidance of Jimmy Conway.
Ocean's Eleven
Movies
Less than 24 hours into his parole, charismatic thief Danny Ocean is already rolling out his next plan: In one night, Danny's hand-picked crew of specialists will attempt to steal more than $150 million from three Las Vegas casinos. But to score the cash, Danny risks his chances of reconciling with ex-wife, Tess.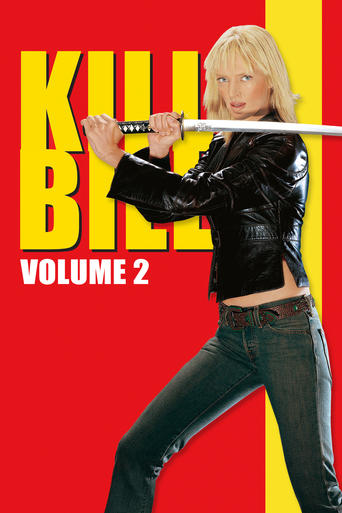 Kill Bill: Vol. 2
Movies
The Bride unwaveringly continues on her roaring rampage of revenge against the band of assassins who had tried to kill her and her unborn child. She visits each of her former associates one-by-one, checking off the victims on her Death List Five until there's nothing left to do … but kill Bill.
The Powerpuff Girls
Shows
The Powerpuff Girls is an American animated television series created by animator Craig McCracken and produced by Cartoon Network Studios for Cartoon Network. The show centers on Blossom, Bubbles, and Buttercup, three kindergarten-aged girls with superpowers, as well as their "father", the brainy scientist Professor Utonium, who all live in the fictional city of Townsville, USA. The girls are frequently called upon by the town's childlike and naive mayor to help fight nearby criminals using their powers. McCracken originally developed the show in 1992 as a cartoon short entitled Whoopass Stew! while in his second year at CalArts. Following a name change, Cartoon Network featured the first Powerpuff Girls pilots in its animation showcase program World Premiere Toons in 1995 and 1996. The series made its official debut as a Cartoon Cartoon on November 18, 1998, with the final episode airing on March 25, 2005. A total of 78 episodes were aired in addition to two shorts, a Christmas special, a feature film, and a tenth anniversary special. Additionally, the series has been nominated for six Emmy Awards, nine Annie Awards, and a Kids' Choice Award during its run. Spin-off media include an anime, three CD soundtracks, a home video collection, and a series of video games, as well as various licensed merchandise. The series has received generally positive reception and won four awards.