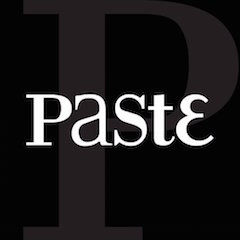 The 25 Most Anticipated Books of 2018
5 Books | by Paste Magazine
From a feminist twist on Sherlock Holmes to Zadie Smith's new essay collection, our picks for the most anticipated books of 2018 promise entertaining reads for all literary tastes. The 25 books below, ordered by release date, will keep you well-read through July.
An American Marriage
Books
OPRAH'S BOOK CLUB 2018 SELECTION One of the most anticipated novels of 2018 according to Entertainment Weekly * Goodreads * Esquire * Elle * Cosmopolitan *BBC * Huffington Post * Bustle * Southern Living * Newsday * Bookish * Nylon * iBooks Store "Transcendent . . . Triumphant . . . Gorgeous."—Elle "A stunning epic love story . . . An exquisite, timely, and powerful novel that feels both urgent and indispensable."—Edwidge Danticat Newlyweds Celestial and Roy are the embodiment of both the American Dream and the New South. He is a young executive, and she is an artist on the brink of an exciting career. But as they settle into the routine of their life together, they are ripped apart by circumstances neither could have imagined. Roy is arrested and sentenced to twelve years for a crime Celestial knows he didn't commit. Though fiercely independent, Celestial finds herself bereft and unmoored, taking comfort in Andre, her childhood friend, and best man at their wedding. As Roy's time in prison passes, she is unable to hold on to the love that has been her center. After five years, Roy's conviction is suddenly overturned, and he returns to Atlanta ready to resume their life together. This stirring love story is a profoundly insightful look into the hearts and minds of three people who are at once bound and separated by forces beyond their control. An American Marriage is a masterpiece of storytelling, an intimate look deep into the souls of people who must reckon with the past while moving forward--with hope and pain--into the future.
The Friend
Books
"When a woman unexpectedly loses her lifelong best friend and mentor, she finds herself burdened with the unwanted dog he has left behind. Her own battle against grief is intensified by the mute suffering of the dog, a huge Great Dane traumatized by the inexplicable disappearance of its master ... the woman refuses to be separated from the dog except for brief periods of time. Isolated from the rest of the world, increasingly obsessed with the dog's care, determined to read its mind and fathom its heart, she comes dangerously close to unraveling. But while troubles abound, rich and surprising rewards lie in store for both of them"--Amazon.com.
The Line Becomes a River
Books
"A beautiful, fiercely honest, and nevertheless deeply empathetic look at those who police the border and the migrants who risk - and lose - their lives crossing it. In a time of often ill-informed or downright deceitful political rhetoric, this book is an invaluable corrective." --Phil Klay For Francisco Cantú, the border is in the blood: his mother, a park ranger and daughter of a Mexican immigrant, raised him in the scrublands of the Southwest. Haunted by the landscape of his youth, Cantú joins the Border Patrol. He and his partners are posted to remote regions crisscrossed by drug routes and smuggling corridors, where they learn to track other humans under blistering sun and through frigid nights. They haul in the dead and deliver to detention those they find alive. Cantú tries not to think where the stories go from there. Plagued by nightmares, he abandons the Patrol for civilian life. But when an immigrant friend travels to Mexico to visit his dying mother and does not return, Cantú discovers that the border has migrated with him, and now he must know the whole story. Searing and unforgettable, The Line Becomes a River makes urgent and personal the violence our border wreaks on both sides of the line.
The Gone World
Books
Critically-acclaimed and fresh off his spectacular debut, Thomas Sweterlitsch delivers an all-new harrowing, urban thriller made possible by science fiction, but rooted firmly in the real world. March 9th, 1997: A family murdered, a daughter missing. All evidence points to a dangerous suspect: ex-Navy Seal Patrick Mursult, who has vanished without a trace. NCIS Special Agent Shannon Moss is determined to take down Mursult and bring the girl home. But Moss isn't only up against the clock--working together with the FBI, the case runs against walls of uncooperative witnesses and a lack of solid leads. Spanning the coal towns and mountains of Pennsylvania and West Virginia, every moment without a break in the case brings everyone involved closer to tragedy. Shannon Moss, however, is one of the few federal agents with clearance to investigate strands of the multiverse--to experience possible futures that grow out of the circumstances of the present. April 19th, 2014: Seventeen years have passed since the Mursult family was killed, but Moss still questions witnesses whose lives have changed far from their fears and tensions that had made them so reticent to talk about the original incident when it was close at hand. Filling in details of the long past case, Moss learns the terrible truth about Mursult and the fate of the missing girl. Moss returns to the present with the information she needs to close the case, but at what cost? Every decision she makes, every plot she unravels, has terrifying consequences--consequences she sees with every trip to a new future