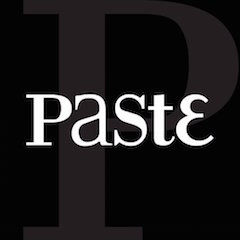 The 25 Most Anticipated Books of 2018
5 Books | by Paste Magazine
From a feminist twist on Sherlock Holmes to Zadie Smith's new essay collection, our picks for the most anticipated books of 2018 promise entertaining reads for all literary tastes. The 25 books below, ordered by release date, will keep you well-read through July.
An American Marriage
Books
A NEW YORK TIMES AND WASHINGTON POST NOTABLE BOOK A 2018 BEST OF THE YEAR SELECTION OF NPR * TIME * BUSTLE * O, THE OPRAH MAGAZINE * THE DALLAS MORNING NEWS * AMAZON.COM OPRAH'S BOOK CLUB 2018 SELECTION LONGLISTED FOR THE 2018 NATIONAL BOOK AWARD FOR FICTION"A moving portrayal of the effects of a wrongful conviction on a young African-American couple." —Barack Obama "Haunting . . . Beautifully written." —The New York Times Book Review "Brilliant and heartbreaking . . . Unforgettable." —USA Today "A tense and timely love story . . . Packed with brave questions about race and class." —People "Compelling." —The Washington Post "Epic . . . Transcendent . . . Triumphant." —Elle Newlyweds Celestial and Roy are the embodiment of both the American Dream and the New South. He is a young executive, and she is an artist on the brink of an exciting career. But as they settle into the routine of their life together, they are ripped apart by circumstances neither could have imagined. Roy is arrested and sentenced to twelve years for a crime Celestial knows he didn't commit. Though fiercely independent, Celestial finds herself bereft and unmoored, taking comfort in Andre, her childhood friend, and best man at their wedding. As Roy's time in prison passes, she is unable to hold on to the love that has been her center. After five years, Roy's conviction is suddenly overturned, and he returns to Atlanta ready to resume their life together. This stirring love story is a profoundly insightful look into the hearts and minds of three people who are at once bound and separated by forces beyond their control. An American Marriage is a masterpiece of storytelling, an intimate look deep into the souls of people who must reckon with the past while moving forward—with hope and pain—into the future.
The Friend
Books
WINNER OF THE 2018 NATIONAL BOOK AWARD NEW YORK TIMES NOTABLE BOOK OF 2018 "A beautiful book ... a world of insight into death, grief, art, and love." --Wall Street Journal "A penetrating, moving meditation on loss, comfort, memory...Nunez has a wry, withering wit." --NPR "Dry, allusive and charming...the comedy here writes itself." The New York Times A moving story of love, friendship, grief, healing, and the magical bond between a woman and her dog. When a woman unexpectedly loses her lifelong best friend and mentor, she finds herself burdened with the unwanted dog he has left behind. Her own battle against grief is intensified by the mute suffering of the dog, a huge Great Dane traumatized by the inexplicable disappearance of its master, and by the threat of eviction: dogs are prohibited in her apartment building. While others worry that grief has made her a victim of magical thinking, the woman refuses to be separated from the dog except for brief periods of time. Isolated from the rest of the world, increasingly obsessed with the dog's care, determined to read its mind and fathom its heart, she comes dangerously close to unraveling. But while troubles abound, rich and surprising rewards lie in store for both of them. Elegiac and searching, The Friend is both a meditation on loss and a celebration of human-canine devotion.
The Line Becomes a River
Books
"A beautiful, fiercely honest, and nevertheless deeply empathetic look at those who police the border and the migrants who risk - and lose - their lives crossing it. In a time of often ill-informed or downright deceitful political rhetoric, this book is an invaluable corrective." --Phil Klay For Francisco Cantú, the border is in the blood: his mother, a park ranger and daughter of a Mexican immigrant, raised him in the scrublands of the Southwest. Haunted by the landscape of his youth, Cantú joins the Border Patrol. He and his partners are posted to remote regions crisscrossed by drug routes and smuggling corridors, where they learn to track other humans under blistering sun and through frigid nights. They haul in the dead and deliver to detention those they find alive. Cantú tries not to think where the stories go from there. Plagued by nightmares, he abandons the Patrol for civilian life. But when an immigrant friend travels to Mexico to visit his dying mother and does not return, Cantú discovers that the border has migrated with him, and now he must know the whole story. Searing and unforgettable, The Line Becomes a River makes urgent and personal the violence our border wreaks on both sides of the line.
Feel Free
Books
The one and only Zadie Smith, prize-winning, bestselling author of Swing Time and White Teeth, is back with a second unmissable collection of essays No subject is too fringe or too mainstream for the unstoppable Zadie Smith. From social media to the environment, from Jay-Z to Karl Ove Knausgaard, she has boundless curiosity and the boundless wit to match. In Feel Free, pop culture, high culture, social change and political debate all get the Zadie Smith treatment, dissected with razor-sharp intellect, set brilliantly against the context of the utterly contemporary, and considered with a deep humanity and compassion. This electrifying new collection showcases its author as a true literary powerhouse, demonstrating once again her credentials as an essential voice of her generation.
The Gone World
Books
"I promise you have never read a story like this."--Blake Crouch, New York Times bestselling author of Dark Matter Inception meets True Detective in this science fiction thriller of spellbinding tension and staggering scope that follows a special agent into a savage murder case with grave implications for the fate of mankind... Shannon Moss is part of a clandestine division within the Naval Criminal Investigative Service. In western Pennsylvania, 1997, she is assigned to solve the murder of a Navy SEAL's family--and to locate his vanished teenage daughter. Though she can't share the information with conventional law enforcement, Moss discovers that the missing SEAL was an astronaut aboard the spaceship U.S.S. Libra--a ship assumed lost to the currents of Deep Time. Moss knows first-hand the mental trauma of time-travel and believes the SEAL's experience with the future has triggered this violence. Determined to find the missing girl and driven by a troubling connection from her own past, Moss travels ahead in time to explore possible versions of the future, seeking evidence to crack the present-day case. To her horror, the future reveals that it's not only the fate of a family that hinges on her work, for what she witnesses rising over time's horizon and hurtling toward the present is the Terminus: the terrifying and cataclysmic end of humanity itself. Luminous and unsettling, The Gone World bristles with world-shattering ideas yet remains at its heart an intensely human story.