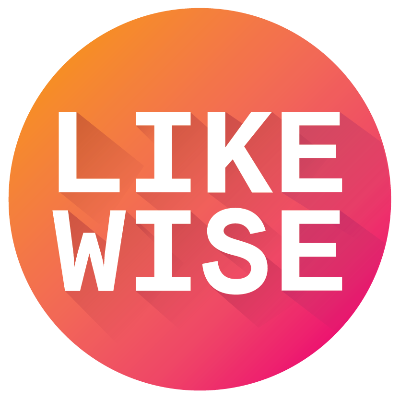 33 Nonfiction Reads for Lifelong Learners
5 Books | by Likewise
Create a list of your favorite educational books! Share your list on social media & tag @Likewise by 8/31. We'll pick our favorite lists with the winner receiving a $1,000 cash prize for their favorite teacher or educational non-profit.
Sapiens
Books
New York Times BestsellerA Summer Reading Pick for President Barack Obama, Bill Gates, and Mark Zuckerberg From a renowned historian comes a groundbreaking narrative of humanity's creation and evolution—a #1 international bestseller—that explores the ways in which biology and history have defined us and enhanced our understanding of what it means to be "human."One hundred thousand years ago, at least six different species of humans inhabited Earth. Yet today there is only one—homo sapiens. What happened to the others? And what may happen to us?Most books about the history of humanity pursue either a historical or a biological approach, but Dr. Yuval Noah Harari breaks the mold with this highly original book that begins about 70,000 years ago with the appearance of modern cognition. From examining the role evolving humans have played in the global ecosystem to charting the rise of empires, Sapiens integrates history and science to reconsider accepted narratives, connect past developments with contemporary concerns, and examine specific events within the context of larger ideas.Dr. Harari also compels us to look ahead, because over the last few decades humans have begun to bend laws of natural selection that have governed life for the past four billion years. We are acquiring the ability to design not only the world around us, but also ourselves. Where is this leading us, and what do we want to become?Featuring 27 photographs, 6 maps, and 25 illustrations/diagrams, this provocative and insightful work is sure to spark debate and is essential reading for aficionados of Jared Diamond, James Gleick, Matt Ridley, Robert Wright, and Sharon Moalem.
Educated
Books
#1 NEW YORK TIMES, WALL STREET JOURNAL, AND BOSTON GLOBE BESTSELLER • One of the most acclaimed books of our time: an unforgettable memoir about a young woman who, kept out of school, leaves her survivalist family and goes on to earn a PhD from Cambridge University "An amazing story, and truly inspiring. It's even better than you've heard."—Bill Gates NAMED ONE OF THE TEN BEST BOOKS OF THE YEAR BY THE NEW YORK TIMES BOOK REVIEW • ONE OF PRESIDENT BARACK OBAMA'S FAVORITE BOOKS OF THE YEAR • BILL GATES'S HOLIDAY READING LIST • FINALIST: National Book Critics Circle's Award In Autobiography and John Leonard Prize For Best First Book • PEN/Jean Stein Book Award • Los Angeles Times Book Prize Born to survivalists in the mountains of Idaho, Tara Westover was seventeen the first time she set foot in a classroom. Her family was so isolated from mainstream society that there was no one to ensure the children received an education, and no one to intervene when one of Tara's older brothers became violent. When another brother got himself into college, Tara decided to try a new kind of life. Her quest for knowledge transformed her, taking her over oceans and across continents, to Harvard and to Cambridge University. Only then would she wonder if she'd traveled too far, if there was still a way home. "Beautiful and propulsive . . . Despite the singularity of [Westover's] childhood, the questions her book poses are universal: How much of ourselves should we give to those we love? And how much must we betray them to grow up?"—VogueNAMED ONE OF THE BEST BOOKS OF THE YEAR BY The Washington Post • O: The Oprah Magazine • Time • NPR • Good Morning America • San Francisco Chronicle • The Guardian • The Economist • Financial Times • Newsday • New York Post • theSkimm • Refinery29 • Bloomberg • Self • Real Simple • Town & Country • Bustle • Paste • Publishers Weekly • Library Journal • LibraryReads • BookRiot • Pamela Paul, KQED • New York Public Library
21 Lessons for the 21st Century
Books
#1 NEW YORK TIMES BESTSELLER • In Sapiens, he explored our past. In Homo Deus, he looked to our future. Now, one of the most innovative thinkers on the planet turns to the present to make sense of today's most pressing issues."Fascinating . . . a crucial global conversation about how to take on the problems of the twenty-first century."—Bill Gates, The New York Times Book ReviewNAMED ONE OF THE BEST BOOKS OF THE YEAR BY FINANCIAL TIMES AND PAMELA PAUL, KQED How do computers and robots change the meaning of being human? How do we deal with the epidemic of fake news? Are nations and religions still relevant? What should we teach our children? Yuval Noah Harari's 21 Lessons for the 21st Century is a probing and visionary investigation into today's most urgent issues as we move into the uncharted territory of the future. As technology advances faster than our understanding of it, hacking becomes a tactic of war, and the world feels more polarized than ever, Harari addresses the challenge of navigating life in the face of constant and disorienting change and raises the important questions we need to ask ourselves in order to survive. In twenty-one accessible chapters that are both provocative and profound, Harari builds on the ideas explored in his previous books, untangling political, technological, social, and existential issues and offering advice on how to prepare for a very different future from the world we now live in: How can we retain freedom of choice when Big Data is watching us? What will the future workforce look like, and how should we ready ourselves for it? How should we deal with the threat of terrorism? Why is liberal democracy in crisis? Harari's unique ability to make sense of where we have come from and where we are going has captured the imaginations of millions of readers. Here he invites us to consider values, meaning, and personal engagement in a world full of noise and uncertainty. When we are deluged with irrelevant information, clarity is power. Presenting complex contemporary challenges clearly and accessibly, 21 Lessons for the 21st Century is essential reading."If there were such a thing as a required instruction manual for politicians and thought leaders, Israeli historian Yuval Noah Harari's 21 Lessons for the 21st Century would deserve serious consideration. In this collection of provocative essays, Harari . . . tackles a daunting array of issues, endeavoring to answer a persistent question: 'What is happening in the world today, and what is the deep meaning of these events?'"—BookPage (top pick)
Thinking, Fast and Slow
Books
Major New York Times bestsellerWinner of the National Academy of Sciences Best Book Award in 2012Selected by the New York Times Book Review as one of the ten best books of 2011A Globe and Mail Best Books of the Year 2011 TitleOne of The Economist's 2011 Books of the Year One of The Wall Street Journal's Best Nonfiction Books of the Year 20112013 Presidential Medal of Freedom RecipientKahneman's work with Amos Tversky is the subject of Michael Lewis's The Undoing Project: A Friendship That Changed Our MindsIn the international bestseller, Thinking, Fast and Slow, Daniel Kahneman, the renowned psychologist and winner of the Nobel Prize in Economics, takes us on a groundbreaking tour of the mind and explains the two systems that drive the way we think. System 1 is fast, intuitive, and emotional; System 2 is slower, more deliberative, and more logical. The impact of overconfidence on corporate strategies, the difficulties of predicting what will make us happy in the future, the profound effect of cognitive biases on everything from playing the stock market to planning our next vacation—each of these can be understood only by knowing how the two systems shape our judgments and decisions.Engaging the reader in a lively conversation about how we think, Kahneman reveals where we can and cannot trust our intuitions and how we can tap into the benefits of slow thinking. He offers practical and enlightening insights into how choices are made in both our business and our personal lives—and how we can use different techniques to guard against the mental glitches that often get us into trouble. Winner of the National Academy of Sciences Best Book Award and the Los Angeles Times Book Prize and selected by The New York Times Book Review as one of the ten best books of 2011, Thinking, Fast and Slow is destined to be a classic.
Sign up to see the full list!
Sign up with Likewise to see the rest of this list + get more personalized content recommendations tailored to your interests.
Already have an account? Log in