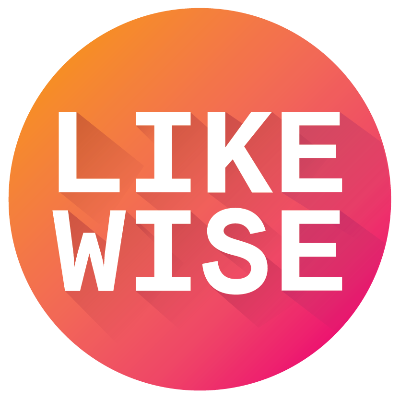 Books That Transport Us to Beautiful Places
5 Books | by Likewise
The best books about beautiful places near and far to transport you from wherever you're spending your staycation.
The Highest Tide
Books
A stunning coming-of-age novel about one boy's mystical bond to the sea. "[A] graceful and inventive first novel." -The New York Times Book Review"The fertile strangeness of marine tidal life becomes a subtly executed metaphor for the bewilderments of adolescence in this tender and authentic coming-of-age novel." -Publishers Weekly"As crisp and clean as a cool dip into the water, and just about as refreshing." -Entertainment Weekly "Move over, Holden Caulfield; here's Miles. . . . An uncommon and uncommonly good coming-of-age novel." -Chicago TribuneOne moonlit night, thirteen-year-old Miles O'Malley sneaks out of his house and goes exploring on the tidal flats of Puget Sound. When he discovers a rare giant squid, he instantly becomes a local phenomenon. But Miles is really just a kid on the verge of growing up, infatuated with the girl next door, worried that his parents will divorce and fearful that everything, even the bay he loves, is shifting away from him.
Emma
Books
Emma is the story of the eponymous Miss Woodhouse who, having lost her close companion Anne Taylor to marriage, sets out on an ill-fated career of match-making in the town of Highbury. Taking as her subject the pretty but dreary Harriet Smith, she manages to cause misunderstandings with every new tactic she employs. Though precious and spoilt, Emma is charming to all around her and so it takes her some time to learn her lesson and profit from spending less time worrying about how other people should live their lives. Emma is Austen's most technically accomplished novel, with a hidden plot, the full implications of which are only revealed by a second reading. It is here presented for the first time with a full scholarly apparatus. The text retains the spelling and the punctuation of the first edition of 1816, allowing readers to see the novel as Austen's contemporaries first encountered it. The volume provides comprehensive explanatory notes, an extensive critical introduction covering the context and publication history of the work, a chronology of Austen's life, and an authoritative textual apparatus. This edition is an indispensable resource for all scholars and readers of Austen.
Cloud Tea Monkeys
Books
Monkeys come to the rescue of a struggling family in this traditional tale from a Carnegie Medal winner, beautifully illustrated by Juan Wingaard. Ages 7+.
Lyrical Ballads
Books
Long central to the canon of British Romantic literature, Samuel Taylor Coleridge and William Wordsworth's Lyrical Ballads is a fascinating case study in the history of poetry, publishing, and authorship. This Broadview edition is the first to reprint both the 1798 and the 1800 editions of Lyrical Ballads in their entirety. In the appendices to this Broadview edition, reviews, correspondence, and a selection of contemporary verse and prose situate the work within the popular and experimental literature of its time, and allow readers to trace the work's transformations in response to the pressures of the literary marketplace.
Sign up to see the full list!
Sign up with Likewise to see the rest of this list + get more personalized content recommendations tailored to your interests.
Already have an account? Log in