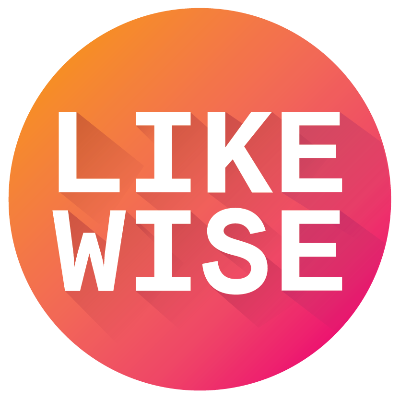 Feel-Good Fiction
5 Books | by Likewise
There's no better comfort in turbulent times than a good book. These uplifting reads will help you stay positive.
Eleanor Oliphant Is Completely Fine
Books
#1 NEW YORK TIMES BESTSELLER A Reese Witherspoon Book Club Pick "Beautifully written and incredibly funny, Eleanor Oliphant Is Completely Fine is about the importance of friendship and human connection. I fell in love with Eleanor, an eccentric and regimented loner whose life beautifully unfolds after a chance encounter with a stranger; I think you will fall in love, too!" --Reese Witherspoon No one's ever told Eleanor that life should be better than fine. Meet Eleanor Oliphant: She struggles with appropriate social skills and tends to say exactly what she's thinking. Nothing is missing in her carefully timetabled life of avoiding social interactions, where weekends are punctuated by frozen pizza, vodka, and phone chats with Mummy. But everything changes when Eleanor meets Raymond, the bumbling and deeply unhygienic IT guy from her office. When she and Raymond together save Sammy, an elderly gentleman who has fallen on the sidewalk, the three become the kinds of friends who rescue one another from the lives of isolation they have each been living. And it is Raymond's big heart that will ultimately help Eleanor find the way to repair her own profoundly damaged one. Soon to be a major motion picture produced by Reese Witherspoon, Eleanor Oliphant Is Completely Fine is the smart, warm, and uplifting story of an out-of-the-ordinary heroine whose deadpan weirdness and unconscious wit make for an irresistible journey as she realizes. . . The only way to survive is to open your heart.
The Secret Life of Bees
Books
The multimillion-copy–bestselling first novel by the author of The Invention of Wings, coming from Viking in January 2014 The Secret Life of Bees was a New York Times bestseller for more than two and a half years, a Good Morning America "Read This" Book Club pick and was made into an award-winning film starring Dakota Fanning, Queen Latifah, Jennifer Hudson, and Alicia Keys. A coming of age tale set in South Carolina in 1964, The Secret Life of Bees will appeal to fans of Kathryn Stockett's The Help and Beth Hoffman's Saving CeeCee Honeycutt, and tells the story of Lily Owens, whose life has been shaped around the blurred memory of the afternoon her mother was killed. When Lily's fierce-hearted black "stand-in mother," Rosaleen, insults three of the town's most vicious racists, Lily decides they should both escape to Tiburon, South Carolina—a town that holds the secret to her mother's past. There they are taken in by an eccentric trio of black beekeeping sisters who introduce Lily to a mesmerizing world of bees, honey, and the Black Madonna who presides over their household. This is a remarkable story about divine female power and the transforming power of love—a story that women will continue to share and pass on to their daughters for years to come.
The Rosie Project
Books
The international bestselling romantic comedy "bursting with warmth, emotional depth, and…humor," (Entertainment Weekly) featuring the oddly charming, socially challenged genetics professor, Don, as he seeks true love.The art of love is never a science: Meet Don Tillman, a brilliant yet socially inept professor of genetics, who's decided it's time he found a wife. In the orderly, evidence-based manner with which Don approaches all things, he designs the Wife Project to find his perfect partner: a sixteen-page, scientifically valid survey to filter out the drinkers, the smokers, the late arrivers. Rosie Jarman possesses all these qualities. Don easily disqualifies her as a candidate for The Wife Project (even if she is "quite intelligent for a barmaid"). But Don is intrigued by Rosie's own quest to identify her biological father. When an unlikely relationship develops as they collaborate on The Father Project, Don is forced to confront the spontaneous whirlwind that is Rosie―and the realization that, despite your best scientific efforts, you don't find love, it finds you. Arrestingly endearing and entirely unconventional, Graeme Simsion's distinctive debut "navigates the choppy waters of adult relationships, both romantic and platonic, with a fresh take (USA TODAY). "Filled with humor and plenty of heart, The Rosie Project is a delightful reminder that all of us, no matter how we're wired, just want to fit in" (Chicago Tribune).
The Bookish Life of Nina Hill
Books
Instant USA Today bestseller!"Abbi Waxman is both irreverent and thoughtful."—#1 New York Times bestselling author Emily Giffin"Meet our bookish millennial heroine—a modern-day Elizabeth Bennet, if you will… Waxman's wit and wry humor stand out. She is funny and imaginative, and "Bookish" lands a step above run-of-the-mill romantic comedy fare."—The Washington Post"Abbi Waxman offers up a quirky, eccentric romance that will charm any bookworm…. For anyone who's ever wondered if their greatest romance might come between the pages of books they read, Waxman offers a heartwarming tribute to that possibility."--Entertainment WeeklyThe author of Other People's Houses and The Garden of Small Beginnings delivers a quirky and charming novel chronicling the life of confirmed introvert Nina Hill as she does her best to fly under everyone's radar. Meet Nina Hill: A young woman supremely confident in her own...shell. The only child of a single mother, Nina has her life just as she wants it: a job in a bookstore, a kick-butt trivia team, a world-class planner and a cat named Phil. If she sometimes suspects there might be more to life than reading, she just shrugs and picks up a new book. When the father Nina never knew existed suddenly dies, leaving behind innumerable sisters, brothers, nieces, and nephews, Nina is horrified. They all live close by! They're all—or mostly all—excited to meet her! She'll have to Speak. To. Strangers. It's a disaster! And as if that wasn't enough, Tom, her trivia nemesis, has turned out to be cute, funny, and deeply interested in getting to know her. Doesn't he realize what a terrible idea that is? Nina considers her options. 1. Completely change her name and appearance. (Too drastic, plus she likes her hair.) 2. Flee to a deserted island. (Hard pass, see: coffee). 3. Hide in a corner of her apartment and rock back and forth. (Already doing it.) It's time for Nina to come out of her comfortable shell, but she isn't convinced real life could ever live up to fiction. It's going to take a brand-new family, a persistent suitor, and the combined effects of ice cream and trivia to make her turn her own fresh page.
Sign up to see the full list!
Sign up with Likewise to see the rest of this list + get more personalized content recommendations tailored to your interests.
Already have an account? Log in