Greatest TV Shows of All Time
97 Shows | by Rolling Stone
From time-capsule sitcoms to cutting-edge Peak-TV dramas -- the definitive ranking of the game-changing small-screen classics
Read on rollingstone.com
Eastbound & Down
Comedy
Also Recommended By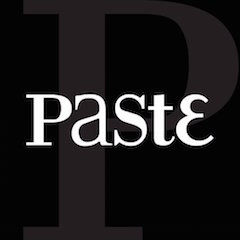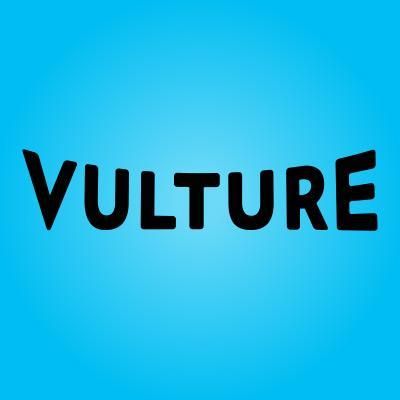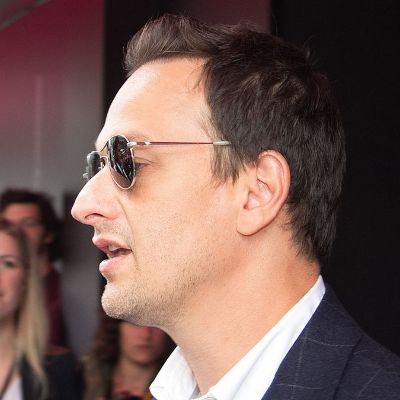 Years after he turned his back on his hometown, a burned-out major league ballplayer returns to teach phys ed at his old middle school.
Oz
Drama
Also Recommended By
The daily lives of prisoners in Emerald City, an experimental unit of the Oswald Maximum Security Prison where ingroups - Muslims, Latinos, Italians, Aryans - stick close to their mutual friends and terrorizes their mutual enemies.
The Golden Girls
Comedy
Also Recommended By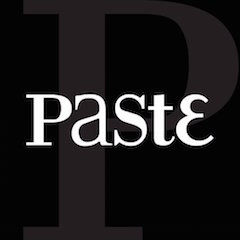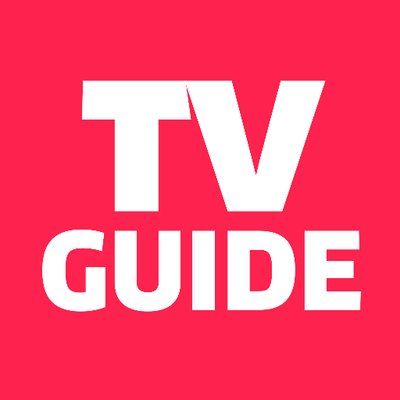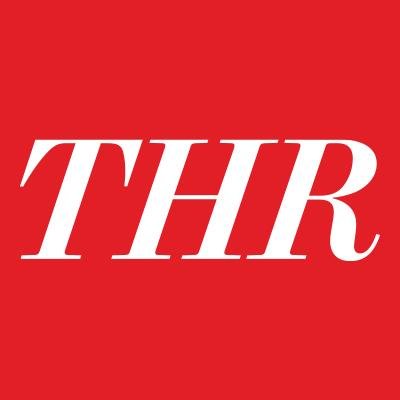 The Golden Girls is an American sitcom, created by Susan Harris, that originally aired on NBC from September 14, 1985, to May 9, 1992. Starring Bea Arthur, Betty White, Rue McClanahan and Estelle Getty, the show centers on four older women sharing a home in Miami, Florida.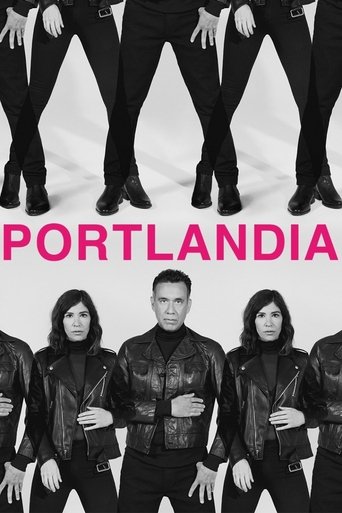 Portlandia
Comedy
Also Recommended By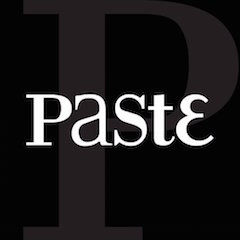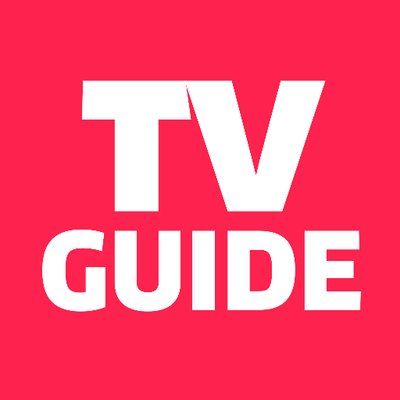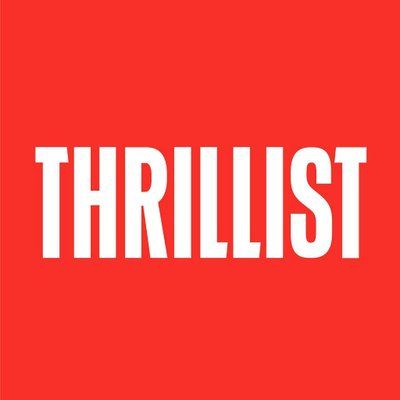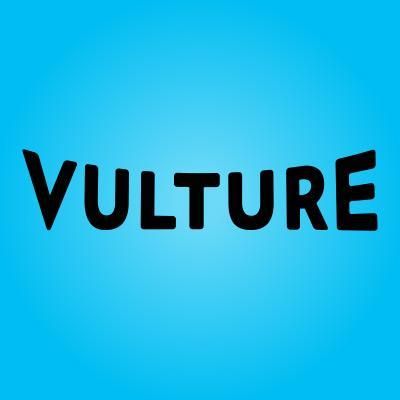 Satirical sketch comedy set and filmed in Portland, Oregon that explores the eccentric misfits who embody the foibles of modern culture.
Gunsmoke
Western, Action & Adventure
Also Recommended By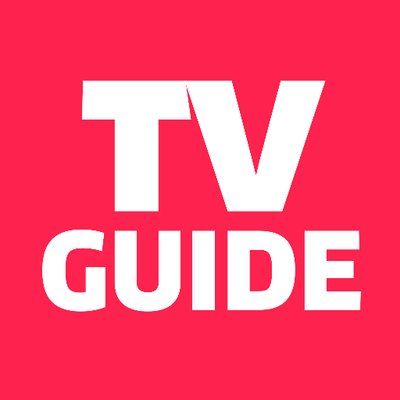 Gunsmoke is an American radio and television Western drama series created by director Norman MacDonnell and writer John Meston. The stories take place in and around Dodge City, Kansas, during the settlement of the American West. The central character is lawman Marshal Matt Dillon, played by William Conrad on radio and James Arness on television. When aired in the UK, the television series was retitled Gun Law. The radio version ran from 1952 to 1961, and John Dunning writes that among radio drama enthusiasts "Gunsmoke is routinely placed among the best shows of any kind and any time." The television version ran for 20 seasons from 1955 to 1975, and was the United States' longest-running prime time, live-action drama with 635 episodes. In 2010, Law & Order tied this record of 20 seasons. At the end of its run in 1975, Los Angeles Times columnist Cecil Smith wrote "Gunsmoke was the dramatization of the American epic legend of the west. Our own Iliad and Odyssey, created from standard elements of the dime novel and the pulp western as romanticized by Buntline, Harte, and Twain. It was ever the stuff of legend."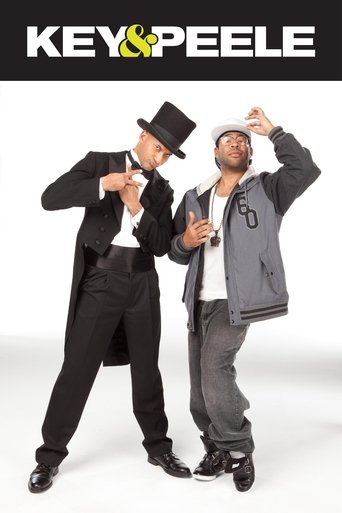 Key & Peele
Comedy
Also Recommended By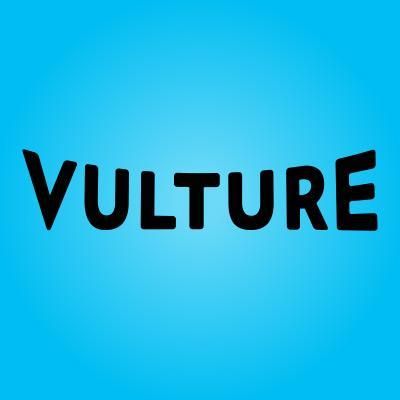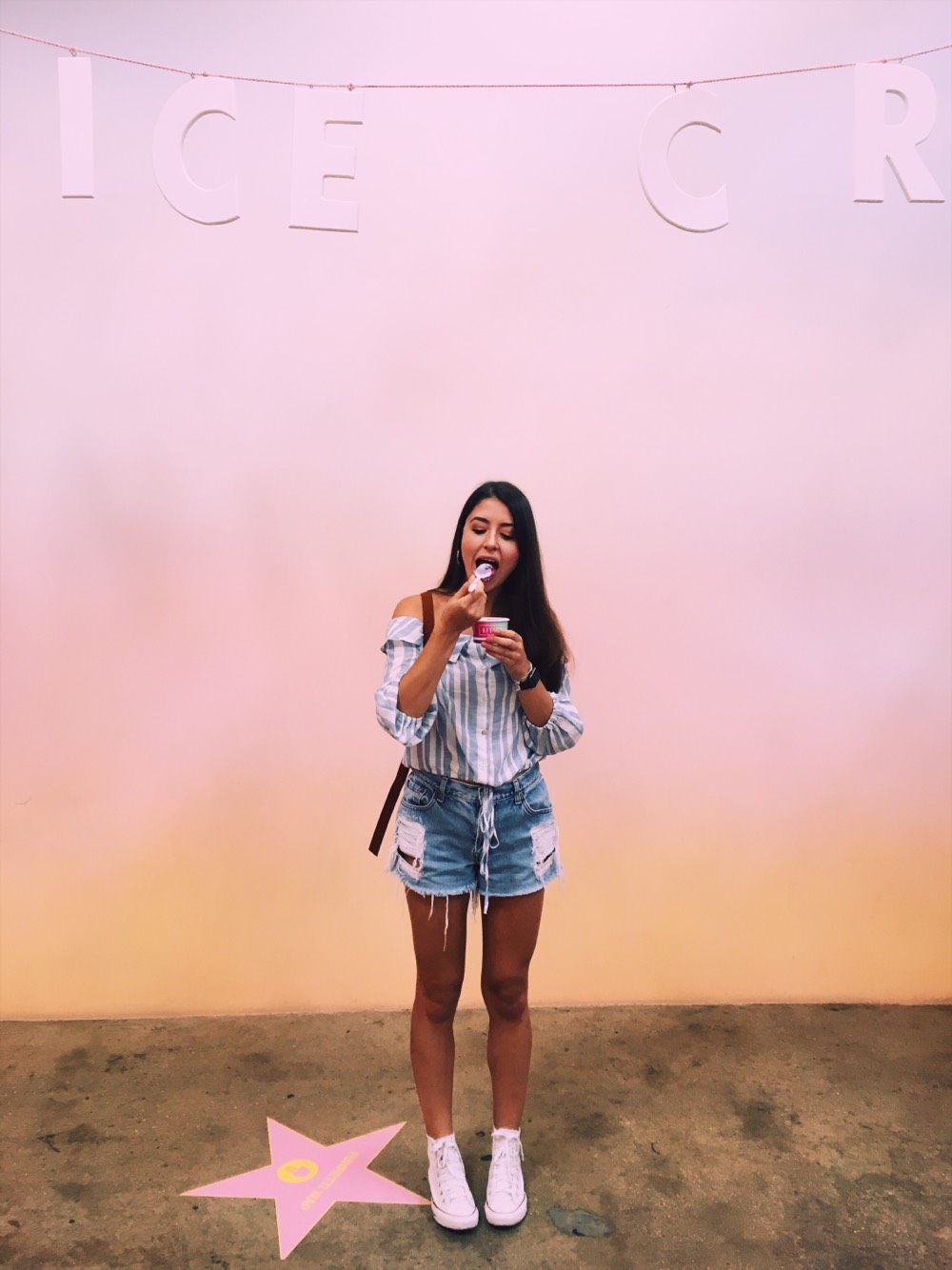 Key & Peele is an American sketch comedy television show. It stars Keegan-Michael Key and Jordan Peele, both former cast members of MADtv. Each episode of the show consists of several pre-taped sketches starring the two actors, introduced by Key and Peele in front of a live studio audience.
Jeopardy!
Shows
Also Recommended By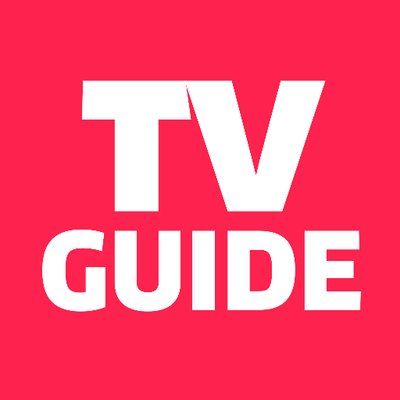 Jeopardy! is an American television game show created by Merv Griffin. The show features a quiz competition in which contestants are presented with general knowledge clues in the form of answers, and must phrase their responses in question form. The original daytime version aired on NBC from March 30, 1964 to January 3, 1975, then spawned a weekly nighttime syndicated edition that aired from September 9, 1974 to September 5, 1975, and was later revived as The All-New Jeopardy!, which ran from October 2, 1978 until March 2, 1979. The program's most successful incarnation is the daily syndicated version, which premiered on September 10, 1984. Both NBC versions and the weekly syndicated version were hosted by Art Fleming. Don Pardo served as announcer until 1975, and John Harlan announced for the 1978–79 show. Since its inception, the daily syndicated version has featured Alex Trebek as host and Johnny Gilbert as announcer. Trebek is expected to retire from the program in mid-2016, at which point his tenure as host will have lasted for 32 years. With over 6,000 episodes aired as of May 2011, the daily syndicated version of Jeopardy! has won a record 30 Daytime Emmy Awards and a Peabody Award. Game Show Network ranked the show number 2 on its 2006 list of the 50 greatest game shows, and TV Guide ranked it number 1 in its 2013 list of the 60 greatest game shows ever. The program has gained a worldwide following with regional adaptations in many foreign countries. Jeopardy!'s 30th season premiered on September 16, 2013.
Mystery Science Theater 3000
Comedy, Sci-Fi & Fantasy
Also Recommended By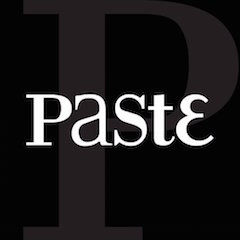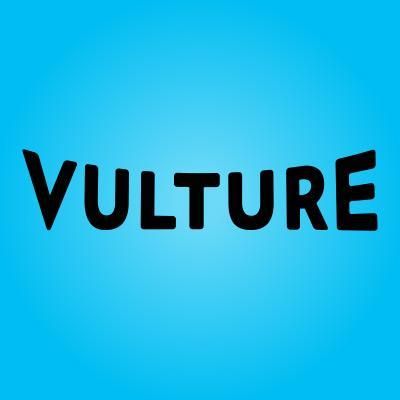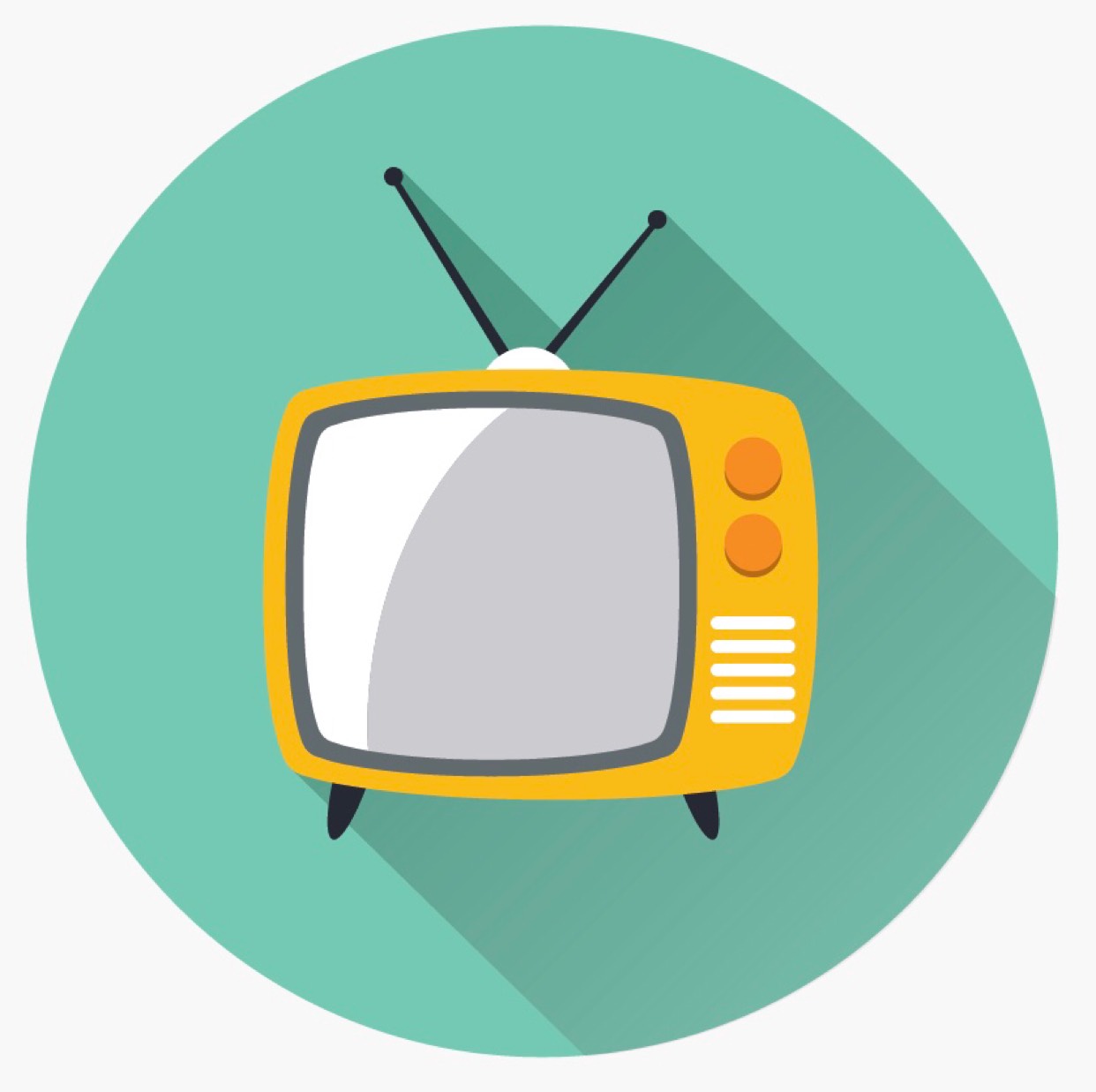 A stranded spaceship pilot captured by mad scientists survives a blitz of cheesy B movies by riffing on them with his funny robot pals.
American Idol
Reality
Also Recommended By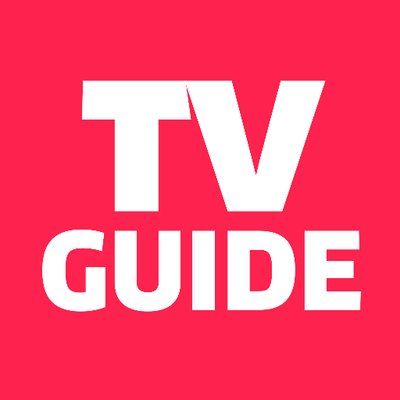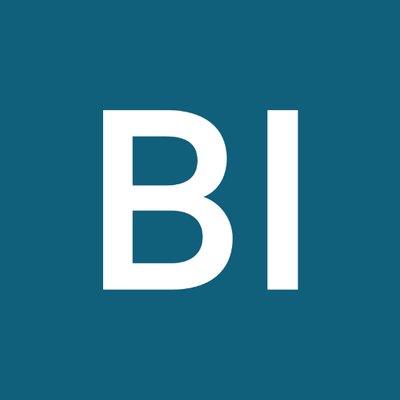 American Idol is an American reality-singing competition program created by Simon Fuller. It began airing on Fox on June 11, 2002, as an addition to the Idols format based on the British series Pop Idol and has since become one of the most successful shows in the history of American television. The concept of the series is to find new solo recording artists where the winner is determined by the viewers in America.
Broad City
Comedy
Also Recommended By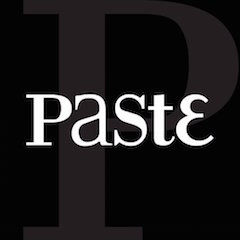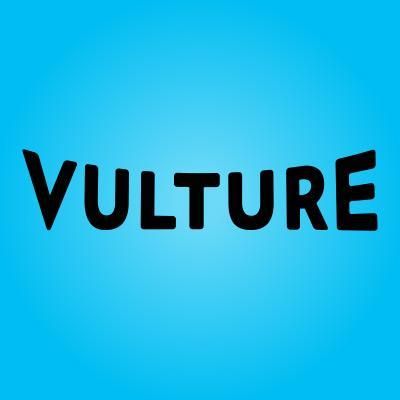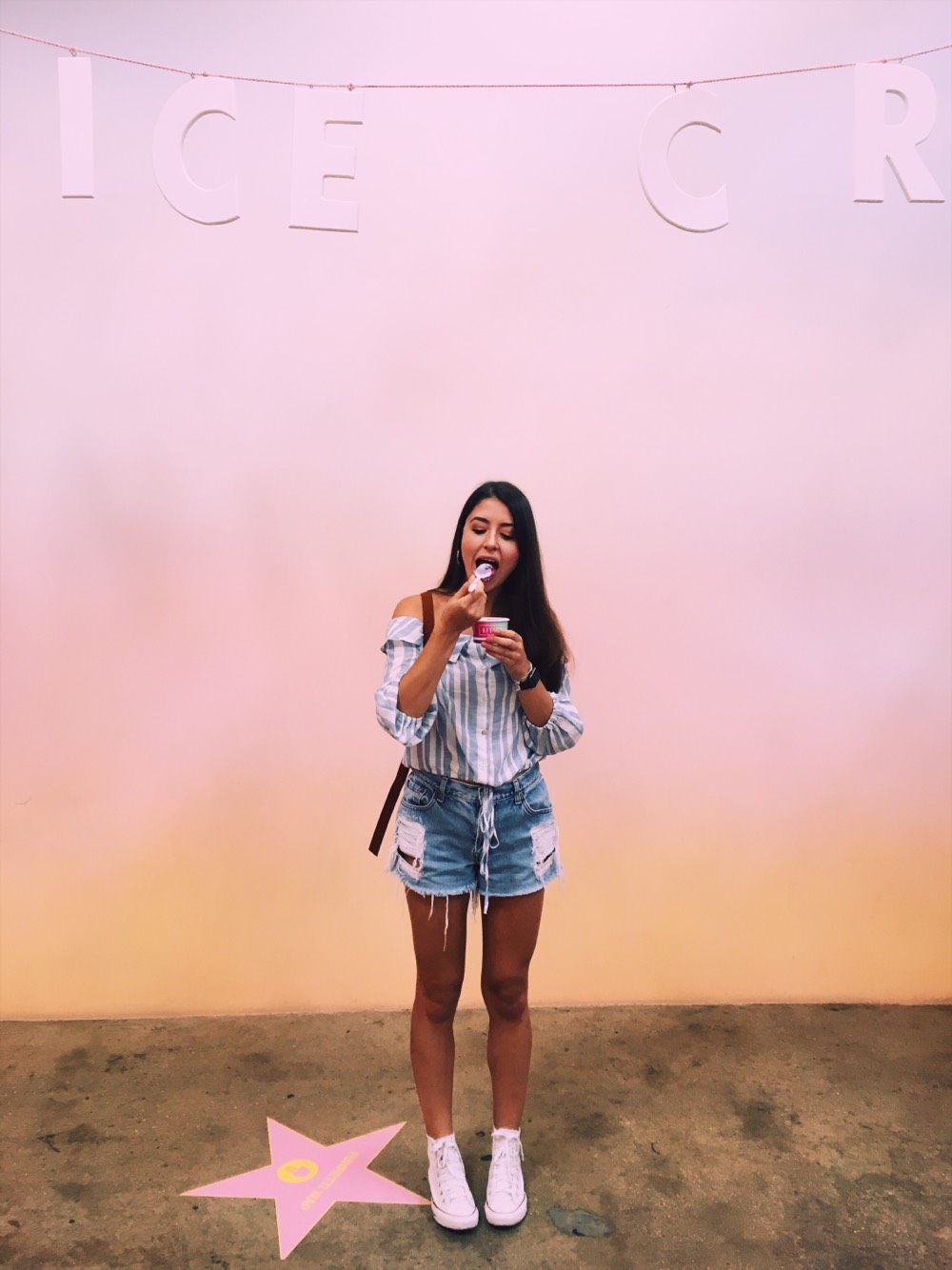 Broad City follows two women throughout their daily lives in New York City, making the smallest and mundane events hysterical and disturbing to watch all at the same time.
The Dick Van Dyke Show
Comedy
Also Recommended By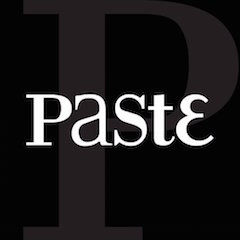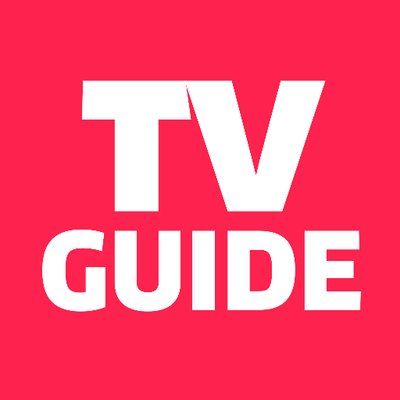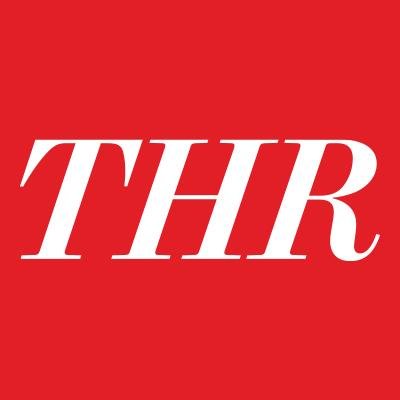 The Dick Van Dyke Show is an American television sitcom that initially aired on CBS from October 3, 1961, until June 1, 1966. The show was created by Carl Reiner and starred Dick Van Dyke, Rose Marie, Morey Amsterdam and Mary Tyler Moore. It centered around the work and home life of television comedy writer Rob Petrie. The show was produced by Reiner with Bill Persky and Sam Denoff. The music for the show's theme song was written by Earle Hagen. The series won 15 Emmy Awards. In 1997, the episodes "Coast-to-Coast Big Mouth" and "It May Look Like a Walnut" were ranked at 8 and 15 respectively on TV Guide's 100 Greatest Episodes of All Time. In 2002, it was ranked at 13 on TV Guide's 50 Greatest TV Shows of All Time.
Homeland
Drama, Mystery
Also Recommended By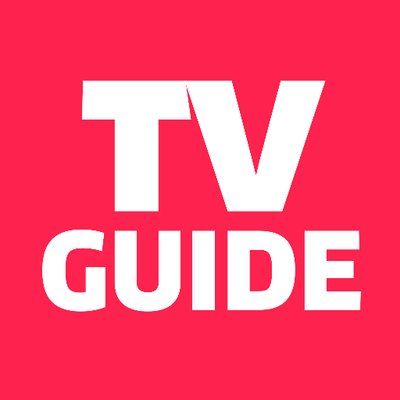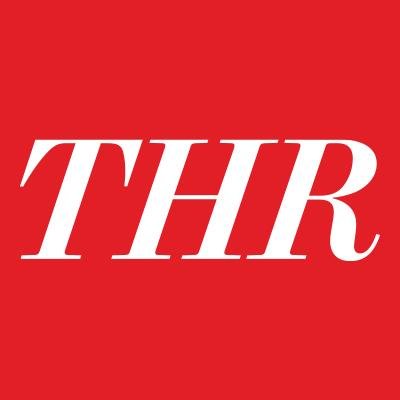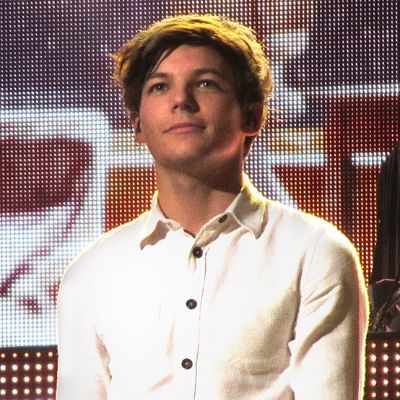 CIA officer Carrie Mathison is tops in her field despite being bipolar, which makes her volatile and unpredictable. With the help of her long-time mentor Saul Berenson, Carrie fearlessly risks everything, including her personal well-being and even sanity, at every turn.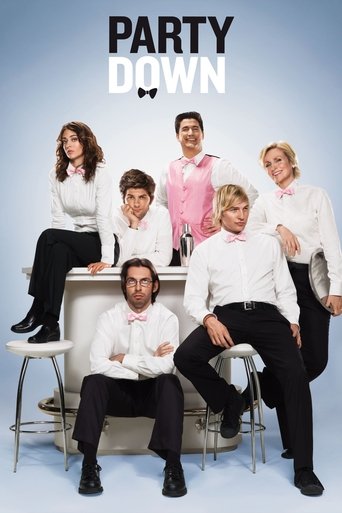 Party Down
Comedy
Also Recommended By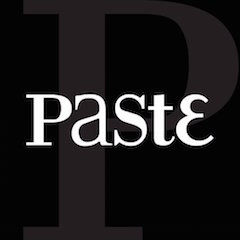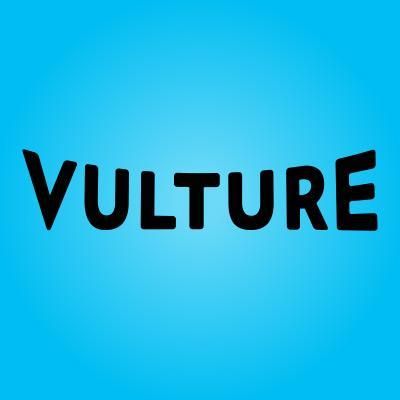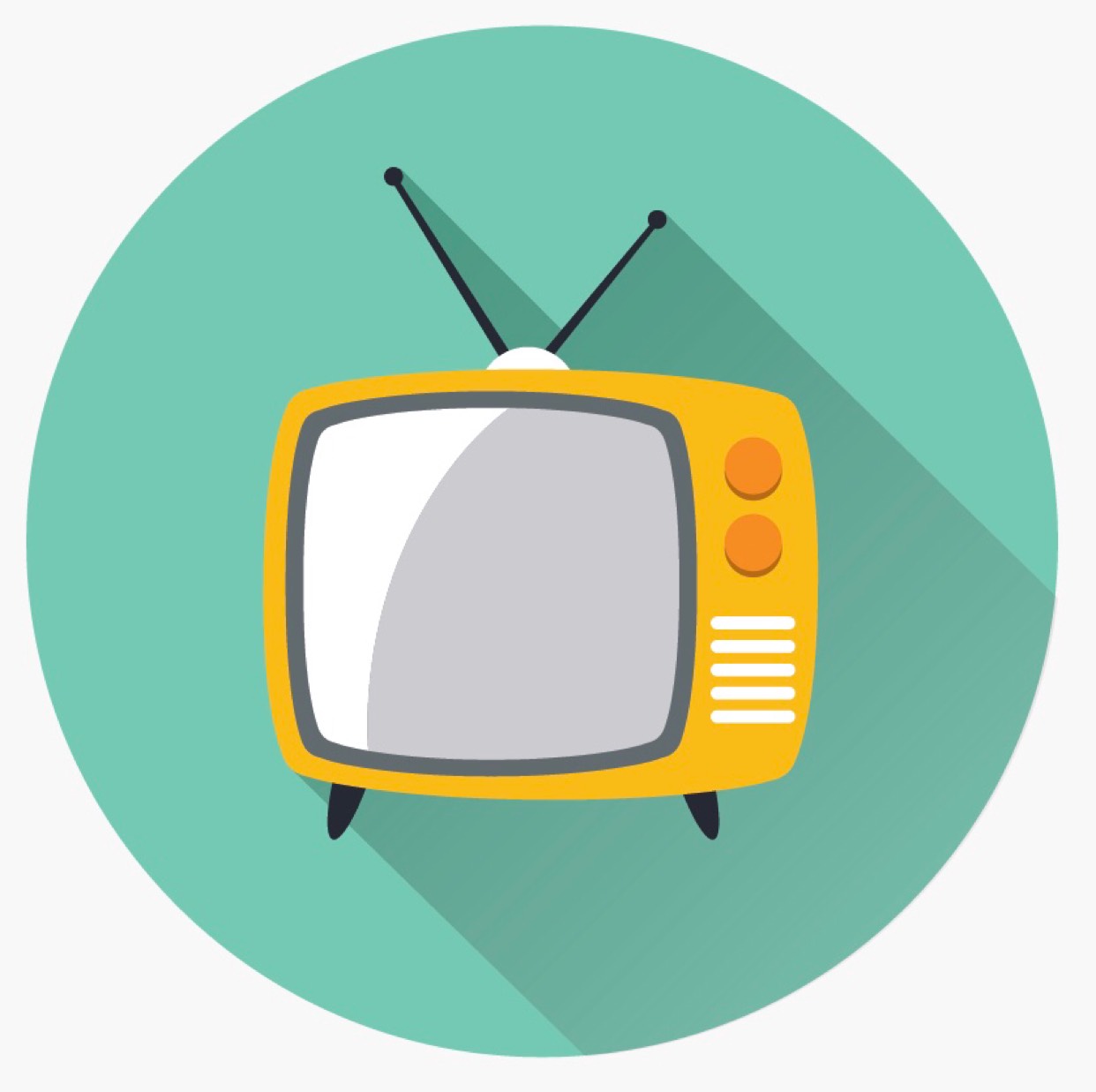 Party Down is an American comedy television series that follows a Los Angeles, California, catering team for the titular company. The sextet of aspiring Hollywood actors and writers, as well as drifting lost souls, work small-time catering gigs while hoping for their break or some positive change in their lives.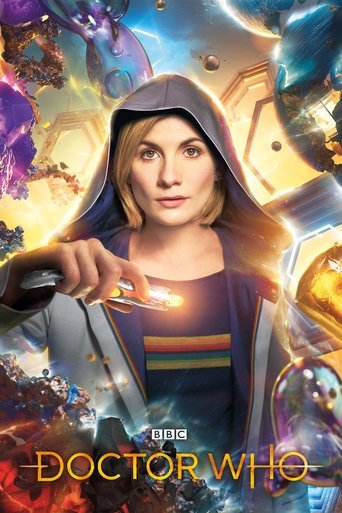 Doctor Who
Action & Adventure, Drama
Also Recommended By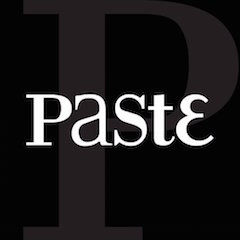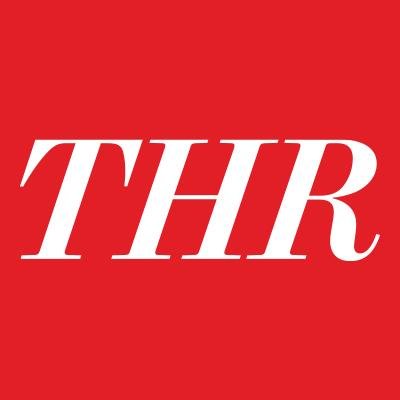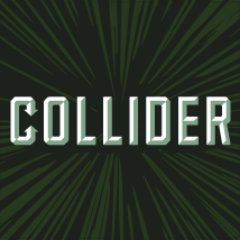 The Doctor looks and seems human. He's handsome, witty, and could be mistaken for just another man in the street. But he is a Time Lord: a 900 year old alien with 2 hearts, part of a gifted civilization who mastered time travel. The Doctor saves planets for a living – more of a hobby actually, and he's very, very good at it. He's saved us from alien menaces and evil from before time began – but just who is he?
Good Times, Bad Times
Shows
Also Recommended By
Goede tijden, slechte tijden, also known as GTST, is the longest-running Dutch soap opera, which began on 1 October 1990 on RTL4. The programme was the first daily soap in the Netherlands. The soap is produced by Joop van den Ende and to date over 4,000 episodes have been broadcast. It was inspired by the Australian soap The Restless Years, although it started following its own course during the third season. GTST is broadcast Monday to Friday at 20:00. Around 1.5 million viewers watch each episode. It is the highest rated soap opera in the Netherlands. The soap mainly revolves around the lives of the families Alberts, Sanders, De Jong, Van Houten and Bouwhuis. It all takes place in the fictional town of Meerdijk. Like any other soap, marriage, divorce, kidnapping and business are a few of the ingredients of GTST, although in recent years, GTST has become known for writing and producing more controversial storylines. GTST is also known for having a summer break each year, ending a season sometime in June with a cliffhanger, only to resume three months later in September. Although the early cliffhangers often revolved around family drama, later cliffhangers have often revolved around disasters and unexpected twists.
Real Time with Bill Maher
Comedy, Talk
Also Recommended By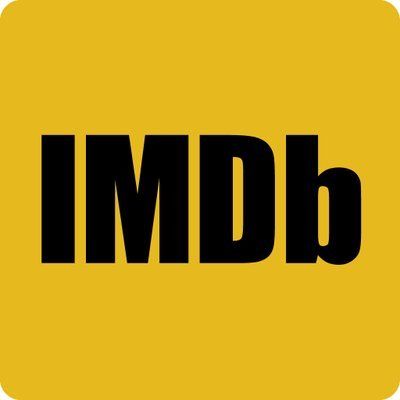 Real Time with Bill Maher is a talk show that airs weekly on HBO, hosted by comedian and political satirist Bill Maher. Much like his previous series Politically Incorrect on ABC, Real Time features a panel of guests who discuss current events in politics and the media. Unlike the previous show, however, guests are usually more well-versed in the subject matter: more experts such as journalists, professors and politicians participate in the panel, and there are fewer actors and celebrities included in it. Additionally, many guests appear via satellite. Also, Politically Incorrect was produced four days a week and was pre-recorded, while Real Time only produces one episode a week which is broadcast live. Real Time is an hour-long program with a studio audience, airing live on Friday nights at 10:00 PM. It originates from Studio 33 at CBS Television City in Los Angeles. Prior to 2009, approximately 12 new weekly episodes aired in the spring, followed by another such set of new episodes in the fall. In 2009, the show began airing as one continuous season. Because of the live, current-events nature of the show, HBO does not re-air old episodes between breaks, though occasionally a repeat will be shown when the program takes a week off during the season.
The Real World
Reality
Also Recommended By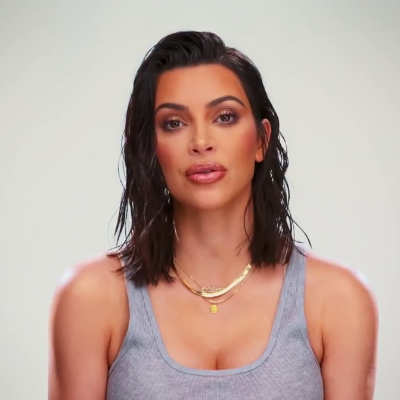 The Real World is a reality television program on MTV originally produced by Mary-Ellis Bunim and Jonathan Murray. First broadcast in 1992, the show, which was inspired by the 1973 PBS documentary series An American Family, is the longest-running program in MTV history and one of the longest-running reality series in history, credited with launching the modern reality TV genre. The series was hailed in its early years for depicting issues of contemporary young-adulthood relevant to its core audience, such as sex, prejudice, religion, abortion, illness, sexuality, AIDS, death, politics and substance abuse, but later garnered a reputation as a showcase for immature and irresponsible behavior. Following Bunim's death from breast cancer in 2004, Bunim/Murray Productions continues to produce the program. The 28th and most recent season, set in Portland, Oregon, premiered on March 27, 2013, and ended its first run on June 12, 2013. An upcoming 29th season, set in San Francisco, California, is currently in production, and is expected to air in 2014. The series has generated two notable spin-offs, both broadcast by MTV: Road Rules, which lasted for 14 seasons, and the reality game show The Challenge, which has run for over 20 seasons since 1998. The Challenge is mostly cast-contestant dependent on both The Real World and Road Rules, as it combines contestants from various seasons of both shows. Coordinating the series with its spin-off, MTV alternates between airing seasons of The Real World and The Challenge and ends out seasons of both shows by showing previews for the upcoming season of the other.
House of Cards
Drama
Also Recommended By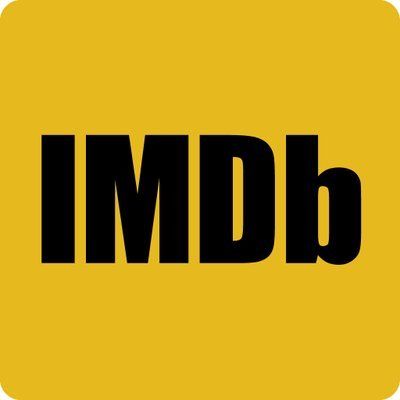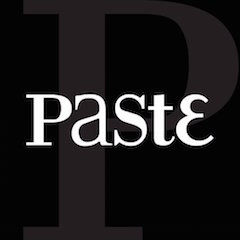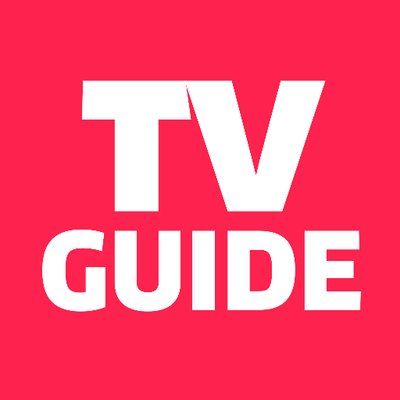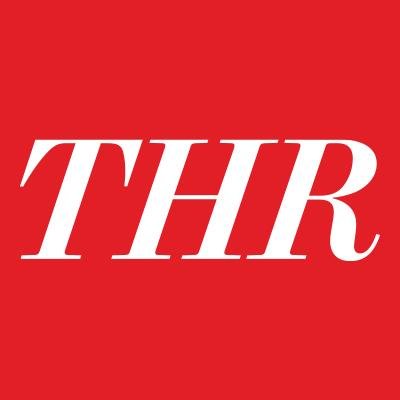 Set in present day Washington, D.C., House of Cards is the story of Frank Underwood, a ruthless and cunning politician, and his wife Claire who will stop at nothing to conquer everything. This wicked political drama penetrates the shadowy world of greed, sex and corruption in modern D.C. House of Cards is an adaptation of a previous BBC miniseries of the same name, which is based on the novel by Michael Dobbs.
The Jeffersons
Comedy
Also Recommended By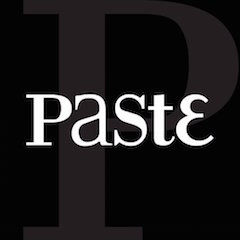 The Jeffersons is an American sitcom that was broadcast on CBS from January 18, 1975, through July 2, 1985, lasting 11 seasons and a total of 253 episodes. The show was produced by the T.A.T. Communications Company from 1975–1982 and by Embassy Television from 1982–1985. The Jeffersons is one of the longest-running sitcoms in the history of American television. The show focuses on George and Louise Jefferson, an affluent Black couple living in New York City. The show was launched as the second spin-off of All in the Family, on which the Jeffersons had been the neighbors of Archie and Edith Bunker. The show was the creation of prolific television producer Norman Lear. However, it was less sharply political in tone than some of his shows. The Jeffersons evolved into more of a traditional sitcom, relying more on the characters' interactions with one another than on explicitly political dialogue or storylines. It did, however, tackle a few controversial topics, including racism, suicide, gun control and adult illiteracy. Also, the words "nigger" and "honky" were used occasionally, especially during the earlier seasons. The Jeffersons had one spin-off, titled Checking In. The short-lived series was centered around the Jeffersons' housekeeper, Florence. Checking In only lasted four episodes, after which Florence returned to The Jeffersons.
Dallas
Soap, Drama
Also Recommended By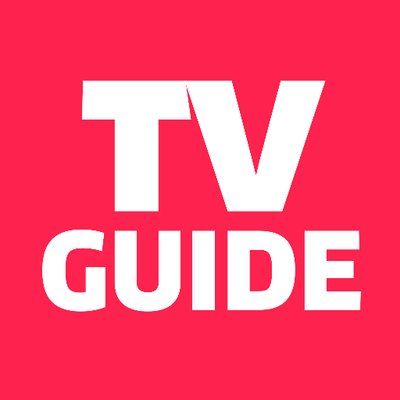 The world's first mega-soap, and one of the most popular ever produced, Dallas had it all. Beautiful women, expensive cars, and men playing Monopoly with real buildings. Famous for one of the best cliffhangers in TV history, as the world asked "Who shot J.R.?" A slow-burner to begin with, Dallas hit its stride in the 2nd season, with long storylines and expert character development. Dallas ruled the airwaves in the 1980's.
The Fugitive
Action & Adventure, Drama
Also Recommended By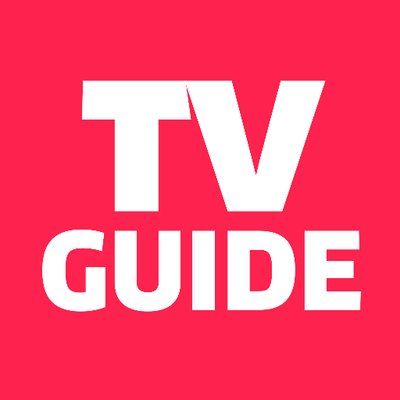 The Fugitive is an American drama series created by Roy Huggins and produced by QM Productions and United Artists Television that aired on ABC from 1963 to 1967. David Janssen stars as Richard Kimble, a doctor who is falsely convicted of his wife's murder and given the death penalty. En route to death row, Kimble's train derails and crashes, allowing him to escape and begin a cross-country search for the real killer, a "one-armed man". At the same time, Dr. Kimble is hounded by the authorities, most notably dogged by Police Lieutenant Philip Gerard. The Fugitive aired for four seasons, and a total of 120 51-minute episodes were produced. The first three seasons were filmed in black and white; the final season was in color. As of October 2012, The Fugitive is broadcast weekly on Me-TV. In 2002, The Fugitive was ranked No. 36 on TV Guide's 50 Greatest TV Shows of All Time. TV Guide named the one-armed man #5 in their 2013 list of The 60 Nastiest Villains of All Time.
In Living Color
Comedy
Also Recommended By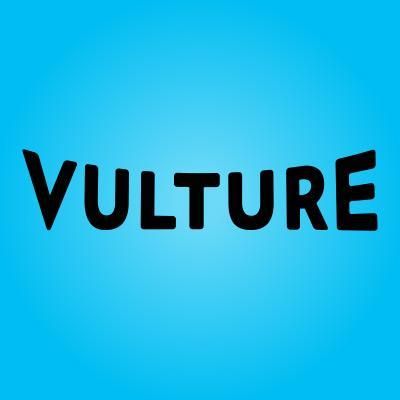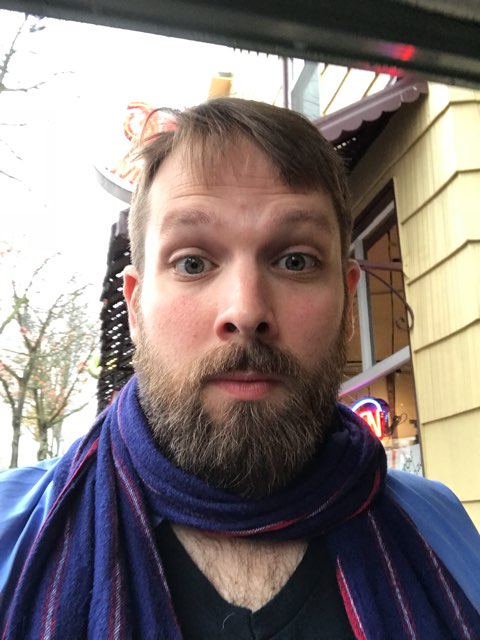 In Living Color is an American sketch comedy television series that originally ran on the Fox Network from April 15, 1990, to May 19, 1994. Brothers Keenen and Damon Wayans created, wrote and starred in the program. The show was produced by Ivory Way Productions in association with 20th Century Fox Television and was taped before a live studio audience at stage 7 at the Fox Television Center on Sunset Boulevard in Hollywood, California. The title of the series was inspired by the NBC announcement of broadcasts being presented "in living color" during the 1950s and 1960s, prior to mainstream color television. It also refers to the fact that most of the show's cast were black, unlike other sketch comedy shows such as Saturday Night Live whose casts are usually mostly white. Other members of the Wayans family—Kim, Shawn and Marlon—had regular roles, while brother Dwayne frequently appeared as an extra. The show also starred the previously unknown actor/comedians Jim Carrey, Jamie Foxx, and David Alan Grier. Additionally, actress Rosie Perez, Dancing with the Stars judge and choreographer Carrie Ann Inaba and dancer Jennifer Lopez were members of the show's dance troupe The Fly Girls. The series won the Emmy for Outstanding Variety, Music or Comedy Series in 1990.
Thirtysomething
Drama, Comedy
Also Recommended By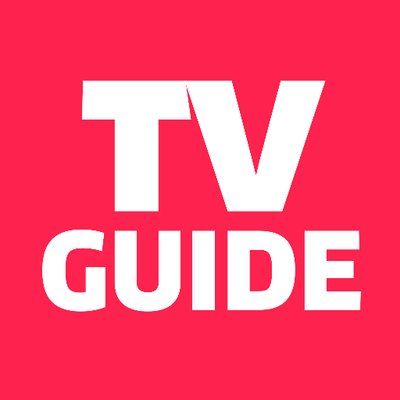 Thirtysomething is an American television drama about a group of baby boomers in their late thirties. It was created by Marshall Herskovitz and Edward Zwick for MGM/UA Television Group and The Bedford Falls Company, and aired on ABC. It premiered in the U.S. on September 29, 1987. It lasted four seasons, with the last of its 85 episodes airing on May 28, 1991. The title of the show was designed as thirtysomething by Kathie Broyles, who combined the words of the original title, Thirty Something. In 1997, "The Go Between" and "Samurai Ad Man" were ranked #22 on TV Guide′s 100 Greatest Episodes of All Time. In 2002, Thirtysomething was ranked #19 on TV Guide′s 50 Greatest TV Shows of All Time, and in 2013 TV Guide ranked it #10 in its list of The 60 Greatest Dramas of All Time.
Late Night with Conan O'Brien
Talk
Also Recommended By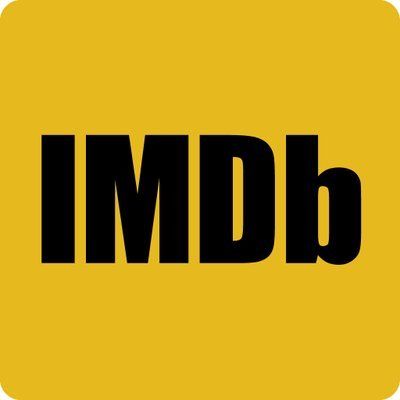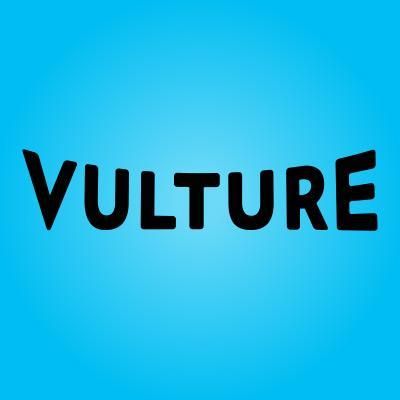 Late Night with Conan O'Brien is an American late-night talk show hosted by Conan O'Brien that aired 2,725 episodes on NBC between 1993 and 2009. The show featured varied comedic material, celebrity interviews, and musical and comedy performances. Late Night aired weeknights at 12:37 am Eastern/11:37 pm Central and 12:37 am Mountain in the United States. From 1993 until 2000, Andy Richter served as O'Brien's sidekick; following his departure, O'Brien was the show's sole featured performer. The show's house musical act was The Max Weinberg 7, led by E Street Band drummer Max Weinberg. The second incarnation of NBC's Late Night franchise, O'Brien's debuted in 1993 after David Letterman, who hosted the first incarnation of Late Night, moved to CBS to host Late Show opposite The Tonight Show. In 2004, as part of a deal to secure a new contract, NBC announced that O'Brien would leave Late Night in 2009 to succeed Jay Leno as the host of The Tonight Show. Jimmy Fallon began hosting his version of Late Night on March 2, 2009.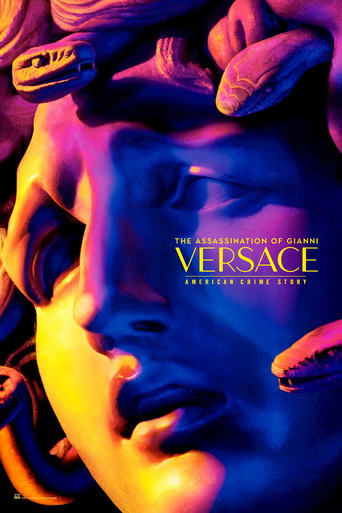 American Crime Story
Crime, Drama
Also Recommended By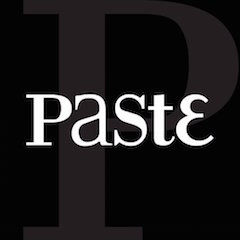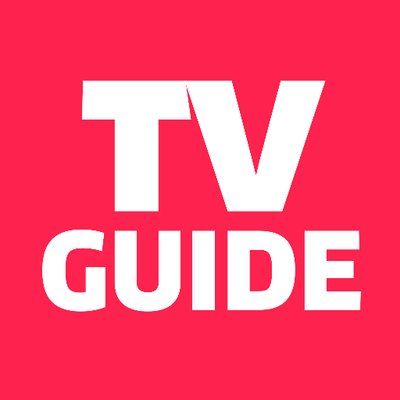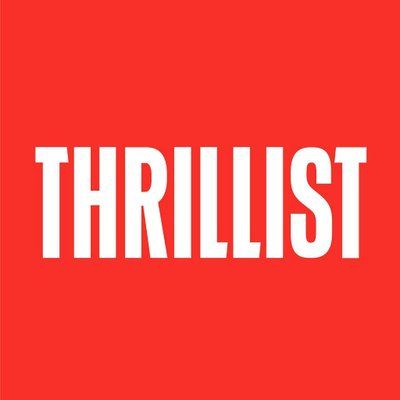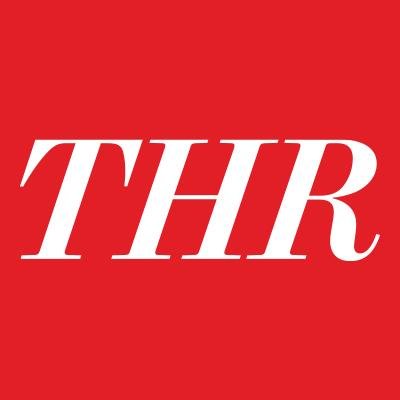 An anthology series centered around some of history's most famous criminals.
The Ren & Stimpy Show
Animation, Sci-Fi & Fantasy
Also Recommended By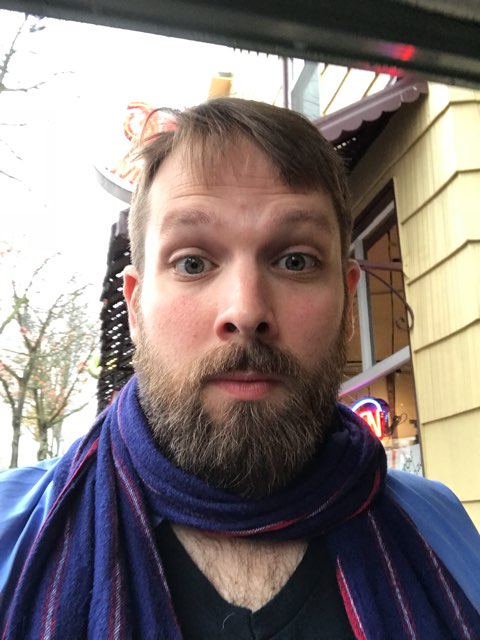 The Ren & Stimpy Show, often simply referred to as Ren & Stimpy, is an American animated television series, created by Canadian animator John Kricfalusi. The show premiered on August 11, 1991, on Nickelodeon as part of its Nicktoons block along with Rugrats and Doug. The series focuses on the titular characters: Ren Höek, an emotionally unstable chihuahua, and Stimpson J. Cat, a good-natured, dimwitted cat. The show ran for five seasons on the network. The show has received critical acclaim and developed a cult following during and after its run, while some critics credit it for leading the way for satirical animated shows like Beavis and Butt-head and South Park, and playing a significant role in television animation. Throughout its run, The Ren & Stimpy Show was controversial for its off-color humor, sexual innuendo, and violence, each of which contributed to the production staff's altercations with Nickelodeon's Standards and Practices department. A spin-off for adult audiences, Ren & Stimpy "Adult Party Cartoon", aired in 2003 on Spike, but was cancelled soon after its debut.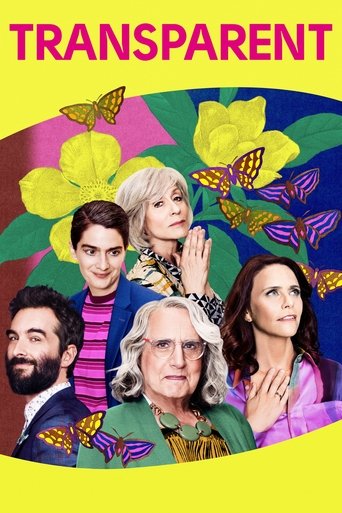 Transparent
Comedy, Drama
Also Recommended By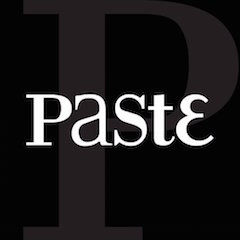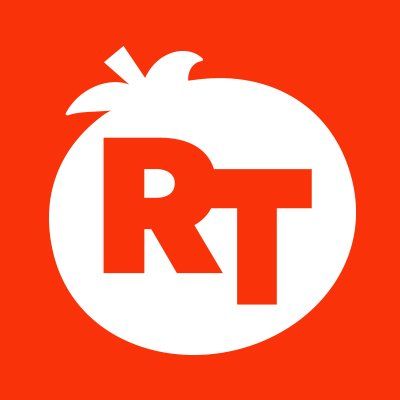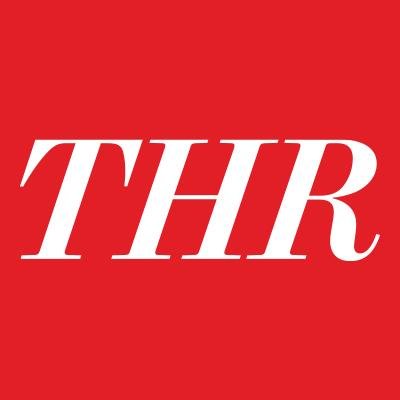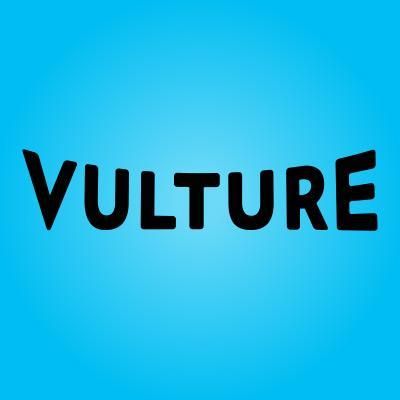 An LA family with serious boundary issues have their past and future unravel when a dramatic admission causes everyone's secrets to spill out.
Girls
Comedy, Drama
Also Recommended By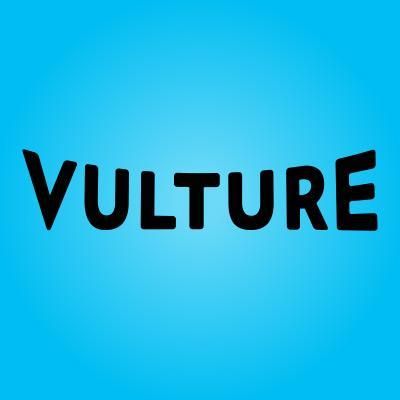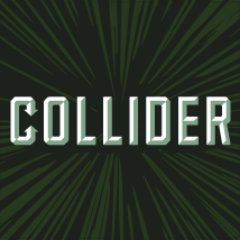 The assorted humiliations, disasters and rare triumphs of four very different twenty-something girls: Hannah, an aspiring writer; Marnie, an art gallery assistant and cousins Jessa and Shoshanna.
Mr. Show with Bob and David
Comedy
Also Recommended By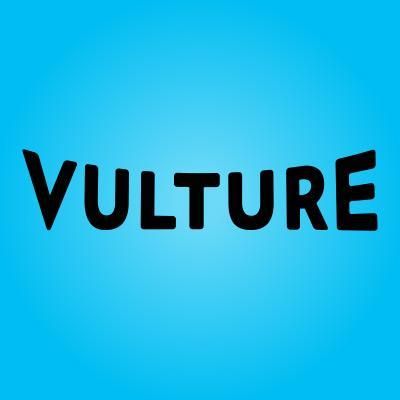 Mr. Show with Bob and David is an American sketch comedy series starring and hosted by Saturday Night Live writer/actor Bob Odenkirk and stand up comedian/actor David Cross. It aired on HBO from November 3, 1995 to December 28, 1998. Cross and Odenkirk introduced most episodes as heightened versions of themselves, before transitioning to a mixture of live sketches and pre-taped segments. The show featured a number of alternative comedians as both cast members and writers, including Sarah Silverman, Paul F. Tompkins, Jack Black, Tom Kenny, Mary Lynn Rajskub, Brian Posehn, Jerry Minor, Scott Aukerman, and Dino Stamatopoulos. It was nominated for four Primetime Emmy Awards, as well as a Golden Satellite Award.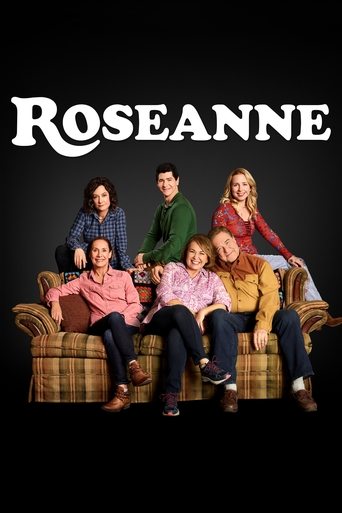 Roseanne
Comedy
Also Recommended By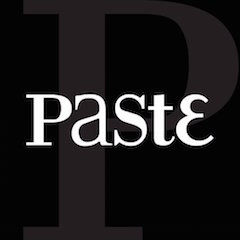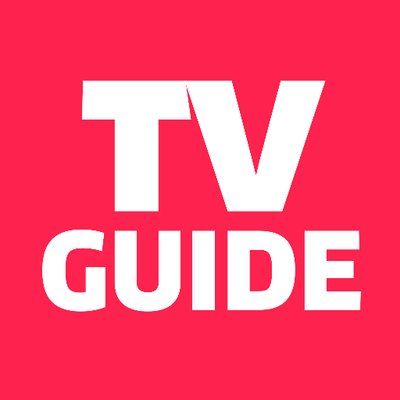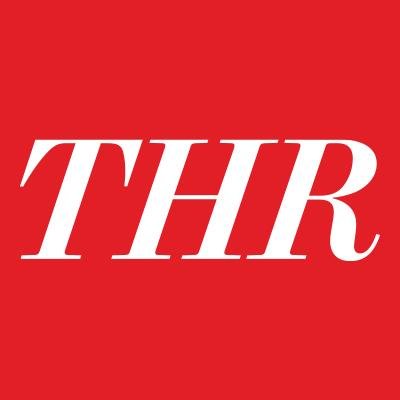 Roseanne is an American sitcom that was broadcast on ABC from October 18, 1988, to May 20, 1997. Starring Roseanne Barr, the show revolved around the Conners, an Illinois working-class family. The series reached #1 in the Nielsen ratings becoming the most watched television show in the United States from 1989 to 1990, and remained in the top four for six of its nine seasons, and in the top twenty for eight seasons. In 1993, the episode "A Stash from the Past" was ranked #21 on TV Guide's 100 Greatest Episodes of All-Time. In 2002, Roseanne was ranked #35 on TV Guide's 50 Greatest TV Shows of All Time.
The Ed Sullivan Show
Comedy
Also Recommended By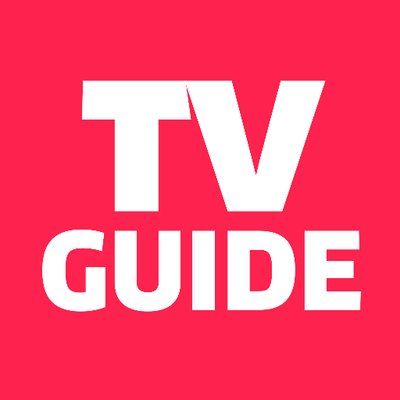 The Ed Sullivan Show is an American TV variety show that originally ran on CBS from Sunday June 20, 1948 to Sunday June 6, 1971, and was hosted by New York entertainment columnist Ed Sullivan. It was replaced in September 1971 by the CBS Sunday Night Movie, which ran only one season and was eventually replaced by other shows. In 2002, The Ed Sullivan Show was ranked #15 on TV Guide's 50 Greatest TV Shows of All Time.
The State
Comedy
Also Recommended By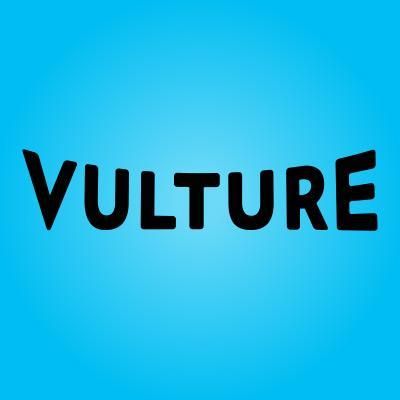 The State is a half-hour sketch-comedy television show, originally broadcast in the USA on MTV between December 17, 1993, and July 1, 1995. The show combined bizarre characters and scenarios to present sketches that won the favor of its target teenaged audience. The cast consisted of 11 twenty-something comedians who created, acted, wrote, directed and edited the show. Several memorable characters were created for the show, and for a short time their catchphrases entered into the vernacular. Often, the cast would appear as themselves and address the audience to promote fake contests or to deliver mock public service announcements. Much like Monty Python, The State's sketches were sometimes linked to each other in some way: a punchline or image that ended one sketch often provided a lead-in to the next. After years of legal issues related to the soundtrack to many of the episodes, the series was released on DVD on July 14, 2009. A State film featuring all of the original troupe members is in the works, but was delayed by the 2007-2008 screenwriters strike, and no release date for the project has been announced.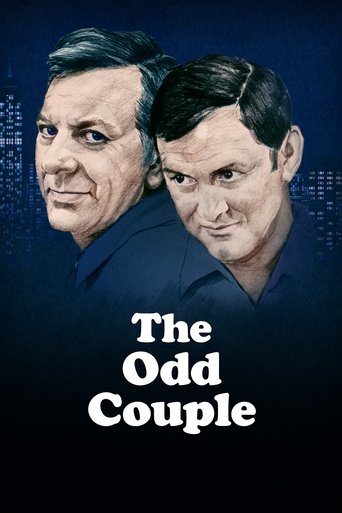 The Odd Couple
Comedy
Also Recommended By
The Odd Couple is a television situation comedy broadcast from September 24, 1970 to March 7, 1975 on ABC. It stars Tony Randall as Felix Unger and Jack Klugman as Oscar Madison, and was the first of several developed by Garry Marshall for Paramount Television. The show is based upon the play of the same name, which was written by Neil Simon. Felix and Oscar are two divorced men. Felix is neat and tidy while Oscar is sloppy and casual. They share a Manhattan apartment, and their different lifestyles inevitably lead to conflicts and laughs. In 1997, the episodes "Password" and "The Fat Farm" were ranked #5 and #58 on TV Guide's 100 Greatest Episodes of All Time. The show received three nominations for the Primetime Emmy Award for Outstanding Comedy Series. Its fourth season, from 1973–74, remains the most recent nominee for a show that aired during a Friday time slot.
Downton Abbey
Drama
Also Recommended By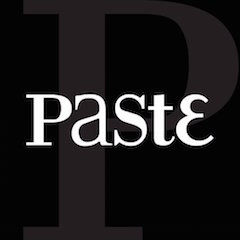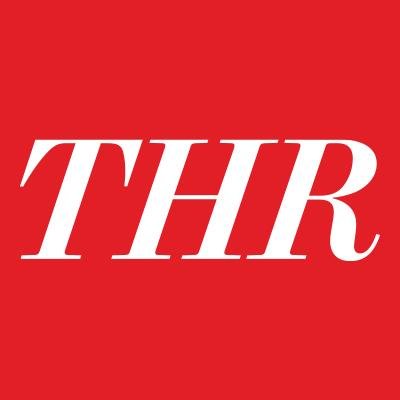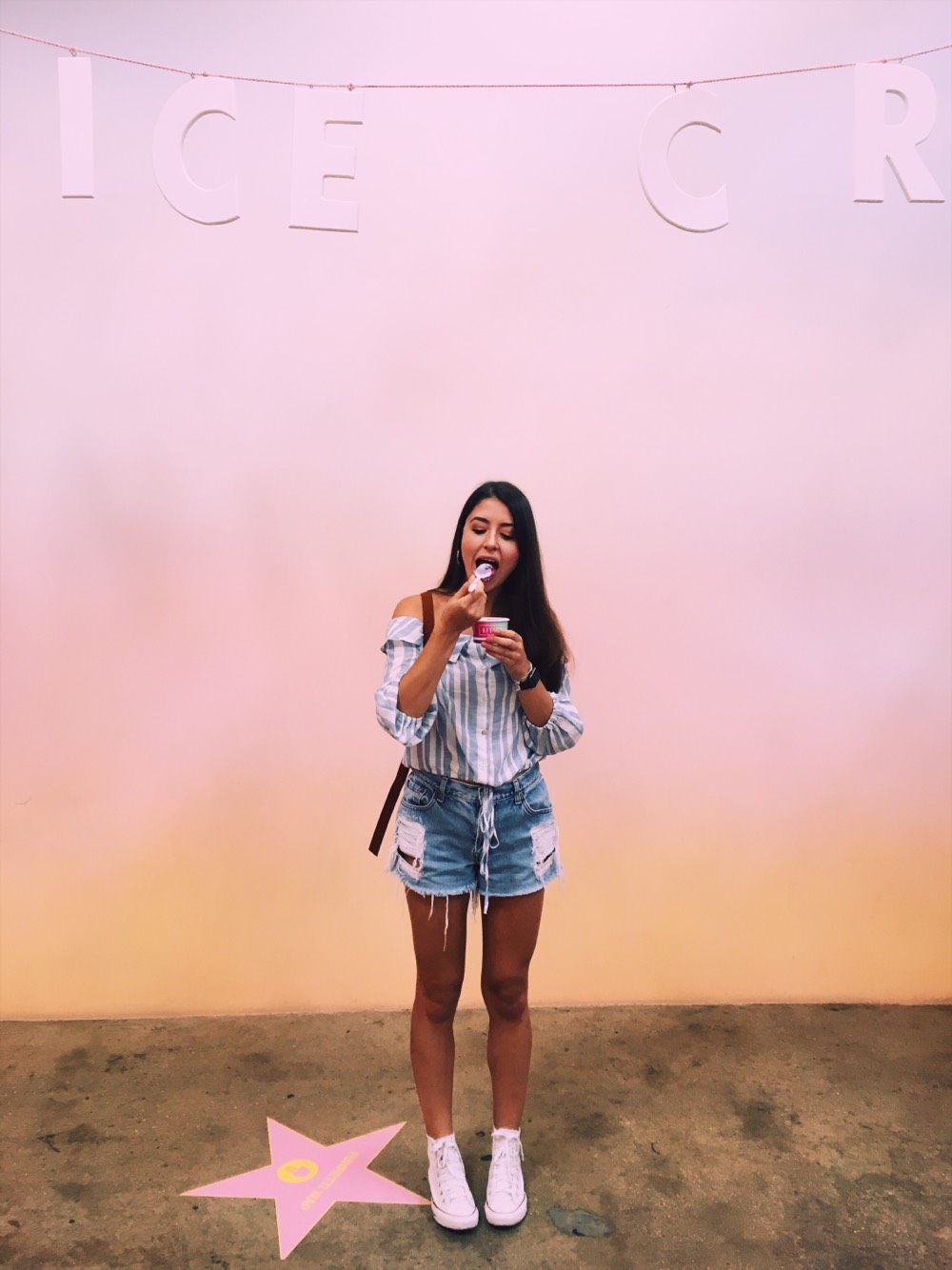 A chronicle of the lives of the aristocratic Crawley family and their servants in the post-Edwardian era—with great events in history having an effect on their lives and on the British social hierarchy.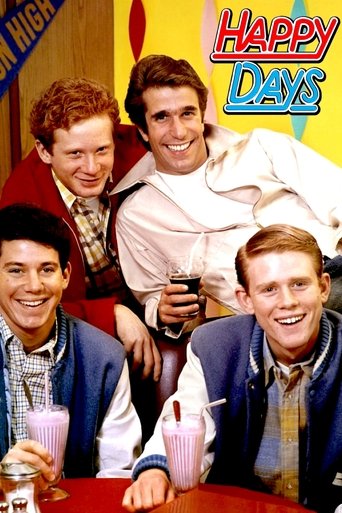 Happy Days
Comedy
Also Recommended By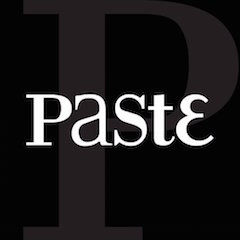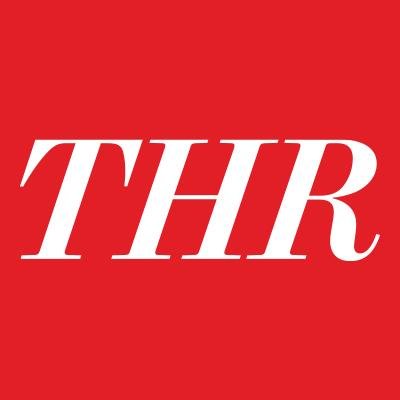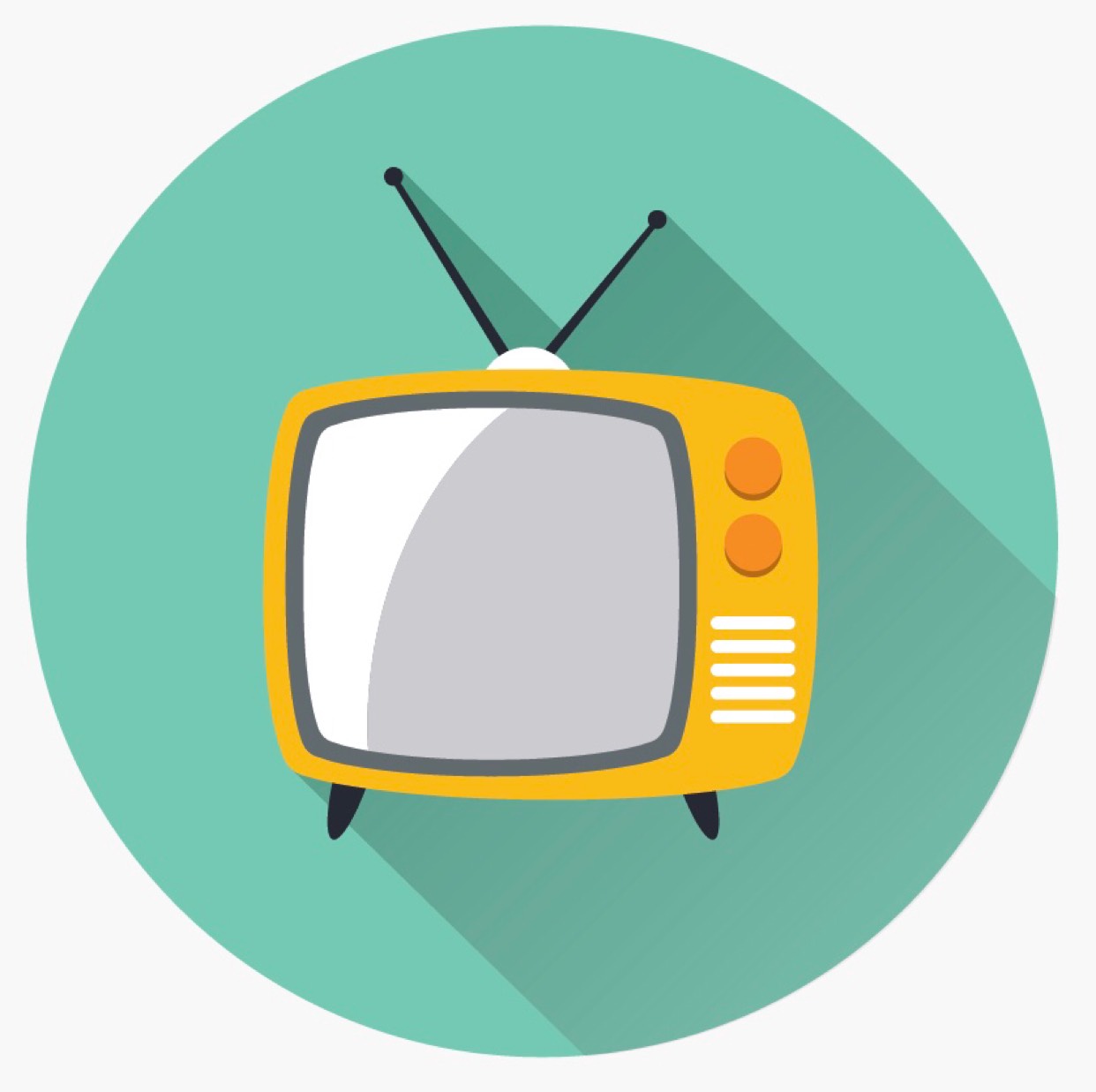 Happy Days is an American television sitcom that aired first-run from January 15, 1974 to September 24, 1984 on ABC. Created by Garry Marshall, the series presents an idealized vision of life in the mid-1950s to mid-1960s United States. The series was produced by Miller-Milkis Productions and Henderson Productions in association with Paramount Network Television.
Chappelle's Show
Comedy
Also Recommended By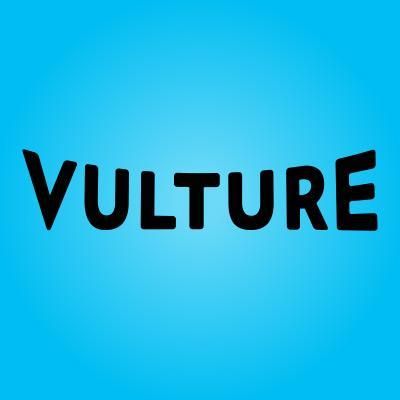 Chappelle's Show is an American sketch comedy television series created by comedians Dave Chappelle and Neal Brennan, with Chappelle hosting the show as well as starring in various sketches. Chappelle, Brennan and Michele Armour were the show's executive producers. The series premiered on January 22, 2003, on the American cable television network Comedy Central. The show ran for two complete seasons and a third, truncated season. After numerous delays, production of the third season of the show was abruptly ended when Chappelle left the show. Three episodes were compiled from the completed work and these episodes aired from July 9 to July 23, 2006. Re-runs frequently air on Comedy Central and around the world on MTV in Germany, Comedy Central in Brazil, The Comedy Network in Canada, The Comedy Channel and 7mate in Australia and FX in the United Kingdom. Chappelle's Show was also shown on WGN America and was syndicated to various television stations across the U.S. including MyNetworkTV. TV Guide ranked it #31 on their list of "TV's Top 100 Shows".
The Wonder Years
Comedy, Drama
Also Recommended By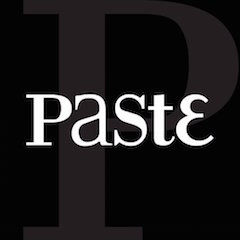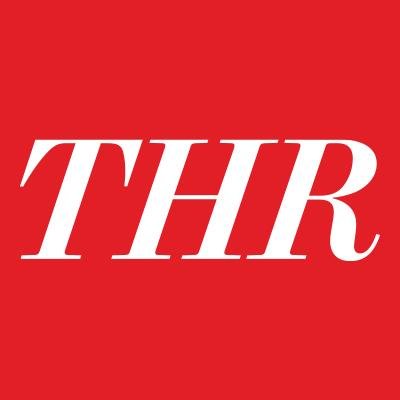 The Wonder Years is an American television comedy-drama created by Neal Marlens and Carol Black. It ran on ABC from 1988 through 1993. The pilot aired on January 31, 1988, following ABC's coverage of Super Bowl XXII. The show achieved a spot in the Nielsen Top Thirty for four of its six seasons. TV Guide named the show one of the 20 best of the 1980s. After only six episodes aired, The Wonder Years won an Emmy for best comedy series in 1988. In addition, at age 13, Fred Savage became the youngest actor ever nominated as Outstanding Lead Actor for a Comedy Series. The show was also awarded a Peabody Award in 1989, for pushing the boundaries of the sitcom format and using new modes of storytelling. The series won 22 awards and was nominated for 54 more. In 1997, "My Father's Office" was ranked #29 on TV Guide's 100 Greatest Episodes of All Time, and in the 2009 revised list the pilot episode was ranked #43. The TV show is named after the band, The Wonder Years.
Back to the Future
Adventure, Comedy
Also Recommended By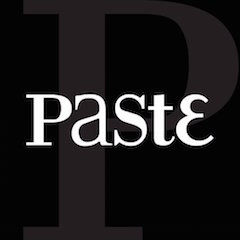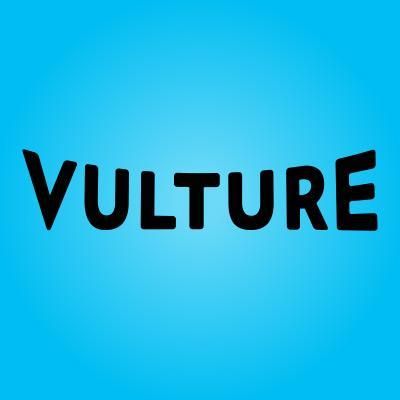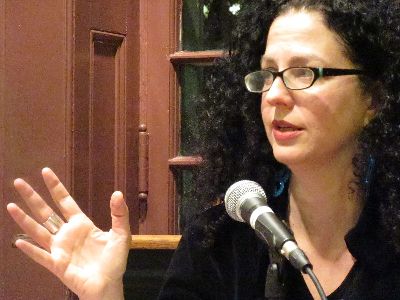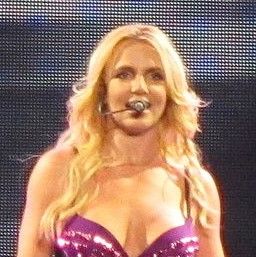 Eighties teenager Marty McFly is accidentally sent back in time to 1955, inadvertently disrupting his parents' first meeting and attracting his mother's romantic interest. Marty must repair the damage to history by rekindling his parents' romance and - with the help of his eccentric inventor friend Doc Brown - return to 1985.
Your Show of Shows
Comedy
Also Recommended By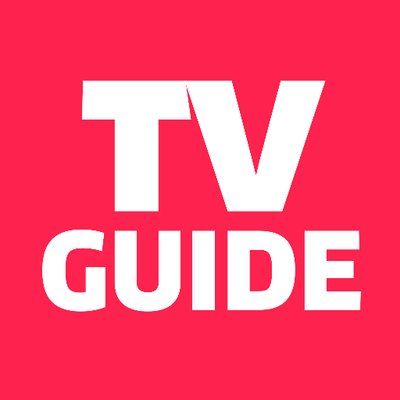 Your Show of Shows was a live 90-minute variety show that was broadcast weekly in the United States on NBC, from February 25, 1950, until June 5, 1954, featuring Sid Caesar and Imogene Coca. Other featured performers were Carl Reiner, Howard Morris, Bill Hayes, Judy Johnson, The Hamilton Trio and the soprano Marguerite Piazza. José Ferrer made several guest appearances on the series. The series was telecast from the now-demolished International Theatre at 5 Columbus Circle and the Century Theater, now demolished, in New York. During 2002, Your Show of Shows was ranked #30 on TV Guide's 50 Greatest TV Shows of All Time.
Beavis and Butt-head
Animation, Comedy
Also Recommended By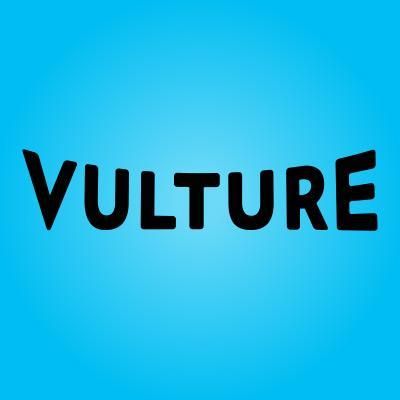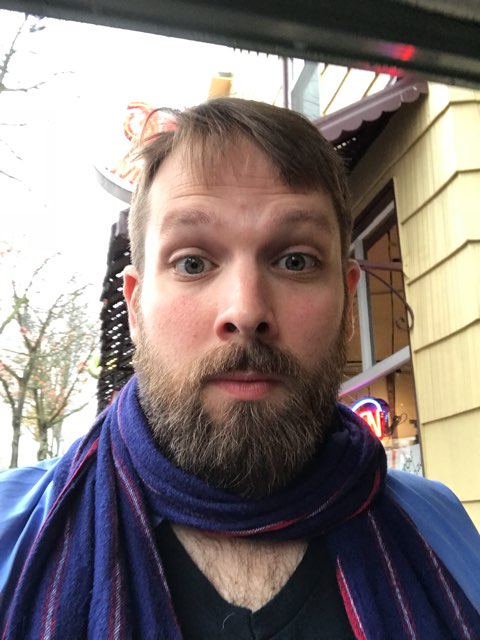 Beavis and Butt-head are high school students whose lifestyles revolve around TV, junk food (usually nachos), shopping malls, heavy metal music, and trying to "score with chicks". Each show contains short cartoons centering on the duo who live in the fictitious town of Highland, Texas. The episodes are broken up by short breaks in which Beavis and Butt-head watch and make fun of music videos.
Hill Street Blues
Drama
Also Recommended By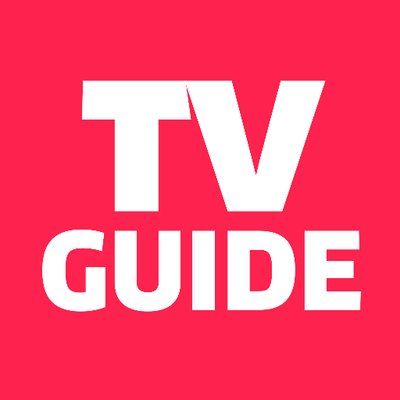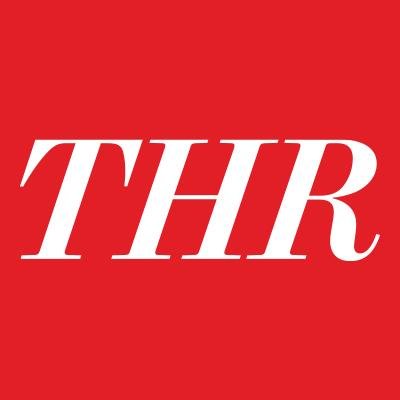 Hill Street Blues is an American serial police drama that was first aired on NBC in 1981 and ran for 146 episodes on primetime into 1987. Chronicling the lives of the staff of a single police precinct in an unnamed American city, the show received critical acclaim and its production innovations influenced many subsequent dramatic television series produced in North America.
Roots
Drama
Also Recommended By
The epic tale of celebrated Pulitzer-prize winning author Alex Haley's ancestors as portrayed in the acclaimed twelve hour mini-series Roots, was first told in his 1976 bestseller Roots: The Saga of an American Family. The docu-drama covers a period of history that begins in mid-1700s Gambia, West Africa and concludes during post-Civil War United States, over 100 years later. This 1977 miniseries eventually won 9 Emmy awards, a Golden Globe award, and a Peabody award, and still stands as the most watched miniseries in U.S. history.
Fawlty Towers
Comedy
Also Recommended By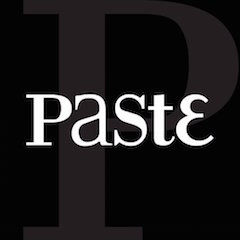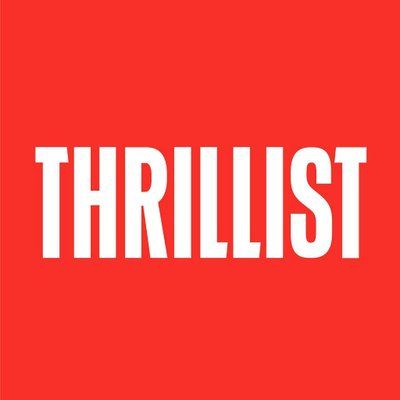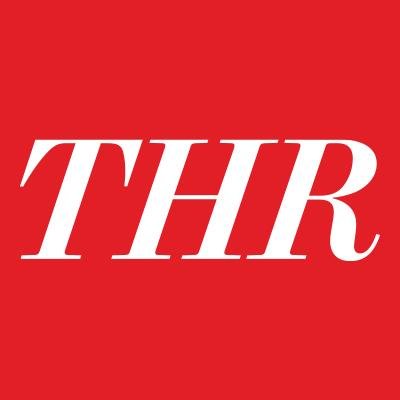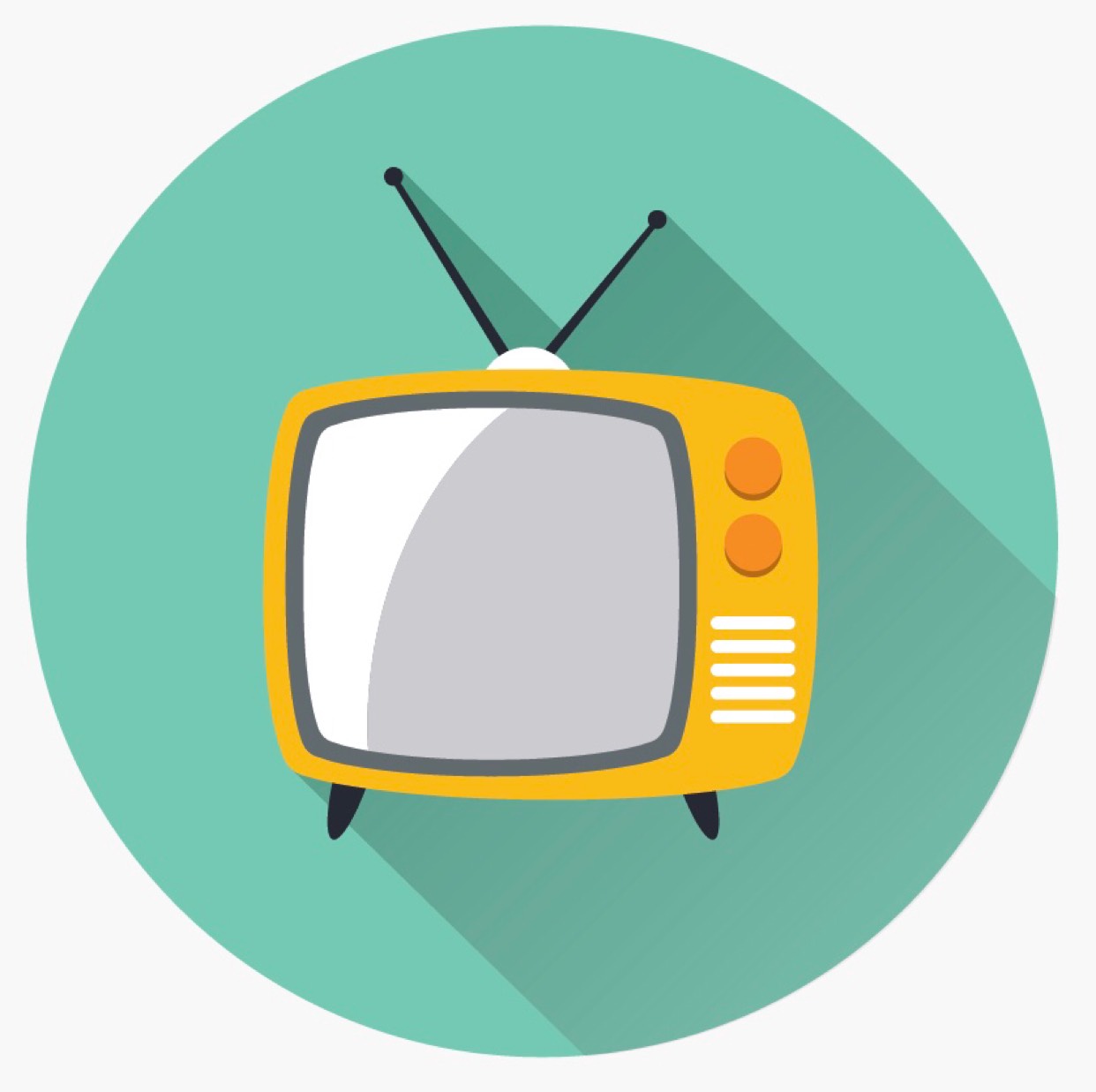 Fawlty Towers is a British sitcom produced by BBC Television that was first broadcast on BBC2 in 1975 and 1979. Twelve episodes were made. The show was written by John Cleese and his then wife Connie Booth, both of whom also starred in the show. The series is set in Fawlty Towers, a fictional hotel in the seaside town of Torquay, on the "English Riviera". The plots centre around tense, rude and put-upon owner Basil Fawlty, his bossy wife Sybil, a comparatively normal chambermaid Polly, and hapless Spanish waiter Manuel and their attempts to run the hotel amidst farcical situations and an array of demanding and eccentric guests. In a list drawn up by the British Film Institute in 2000, voted by industry professionals, Fawlty Towers was named the best British television series of all time.
24
Action & Adventure, Drama
Also Recommended By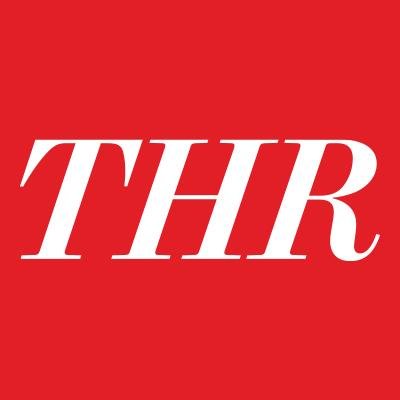 24 is an American television series produced for the Fox network and syndicated worldwide, starring Kiefer Sutherland as Counter Terrorist Unit agent Jack Bauer. Each 24-episode season covers 24 hours in the life of Bauer, using the real time method of narration.
Six Feet Under
Drama
Also Recommended By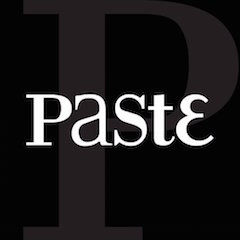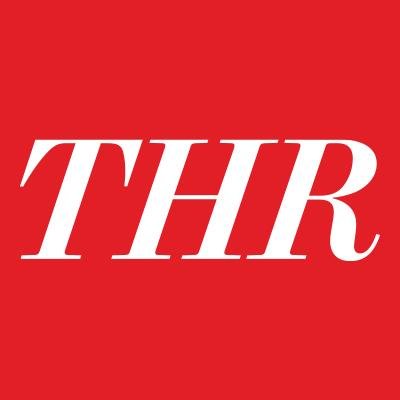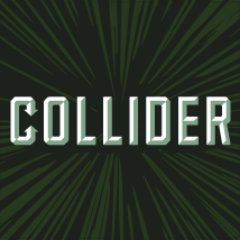 A darkly comic look at members of a dysfunctional L.A. family that run a funeral business. When death is your business, what is your life? For the Fisher family, the world outside of their family-owned funeral home continues to be at least as challenging as--and far less predictable than--the one inside.
The Muppet Show
Kids, Comedy
Also Recommended By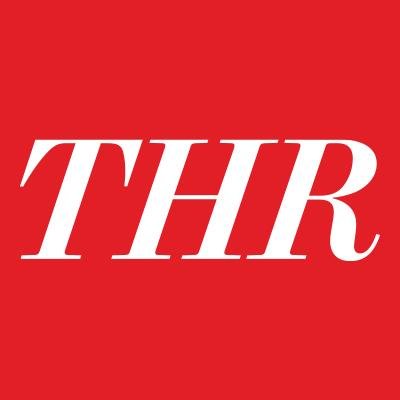 The Muppet Show is a comedy-variety television series produced by puppeteer Jim Henson and featuring The Muppets. After two pilot episodes produced in 1974 and 1975 failed to get the attention of America's network heads, Lew Grade approached Henson to produce the programme for his ATV Associated Television franchise in the UK. The show premiered on 5 September 1976, and five series were produced until 15 March 1981 at ATV's Elstree Studio just north of London, lasting 120 episodes. The series shows a vaudeville or music hall-style song-and-dance variety show, as well as glimpses behind the scenes of such a show. Kermit the Frog stars as a showrunner who tries to keep control of the antics of the other Muppet characters, as well as keep the guest stars happy. The show was known for outrageous physical slapstick, sometimes absurdist comedy, and humorous parodies. Each episode also featured a human guest star. As the show's popularity rose, many celebrities were eager to perform with the Muppets on television and in film. Many of the puppeteers also worked on Sesame Street. Muppet performers over the course of the show include Jim Henson, Frank Oz, Jerry Nelson, Richard Hunt, Dave Goelz, Fran Brill, Eren Ozker, Steve Whitmire, Louise Gold, Kathryn Mullen, Karen Prell, Brian Muehl, Bob Payne, and John Lovelady. Jerry Juhl and Jack Burns were two of the show writers.
The Bob Newhart Show
Comedy
Also Recommended By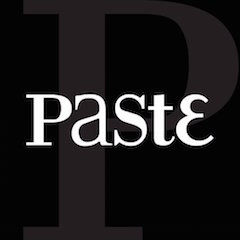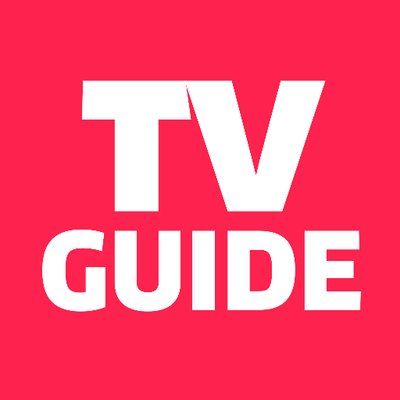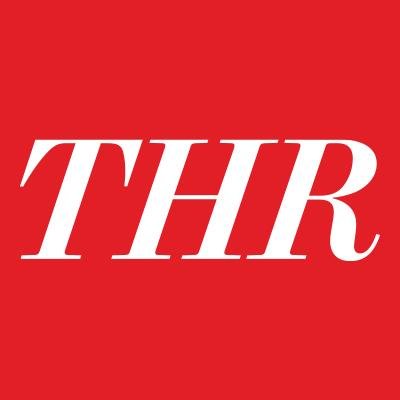 The Bob Newhart Show is an American situation comedy produced by MTM Enterprises, which aired 142 original episodes on CBS from September 16, 1972, to April 1, 1978. Comedian Bob Newhart portrays a psychologist having to deal with his patients and fellow office workers. The show was filmed before a live audience.
The Colbert Report
News, Comedy
Also Recommended By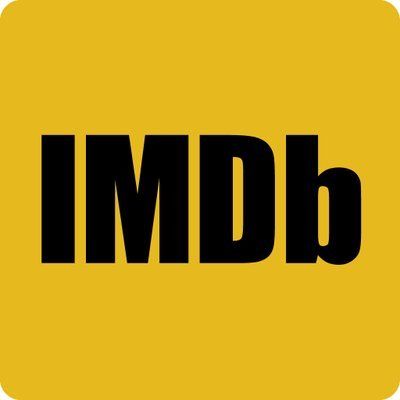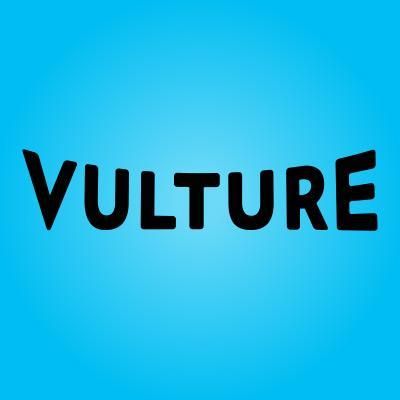 The Colbert Report is an American satirical late night television program that airs Monday through Thursday on Comedy Central. It stars political humorist Stephen Colbert, a former correspondent for The Daily Show with Jon Stewart. The Colbert Report is a spin-off from and counterpart to The Daily Show that comments on politics and the media in a similar way. It satirizes conservative personality-driven political pundit programs, particularly Fox News' The O'Reilly Factor. The show focuses on a fictional anchorman character named Stephen Colbert, played by his real-life namesake. The character, described by Colbert as a "well-intentioned, poorly informed, high-status idiot", is a caricature of televised political pundits. The Colbert Report has been nominated for seven Primetime Emmy Awards each in 2006, 2007, 2008, 2009, 2010, 2011, and 2012, two Television Critics Association Awards Awards, and two Satellite Awards. In 2013, it won two Emmys. It has been presented as non-satirical journalism in several instances, including by the Tom DeLay Legal Defense Trust and by Robert Wexler following his interview on the program. The Report received considerable media coverage following its debut on October 17, 2005, for Colbert's coining of the term "truthiness", which dictionary publisher Merriam-Webster named its 2006 Word of the Year.
Fargo
Crime, Drama
Also Recommended By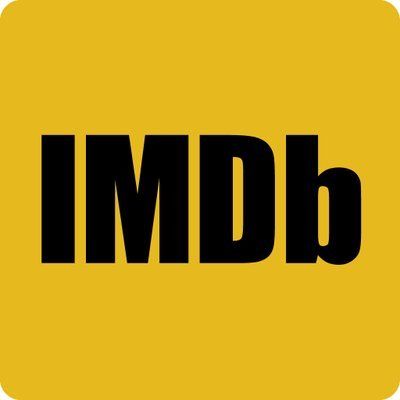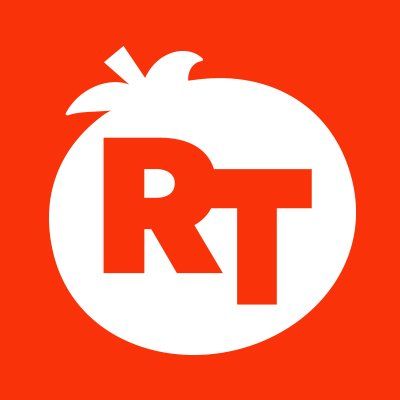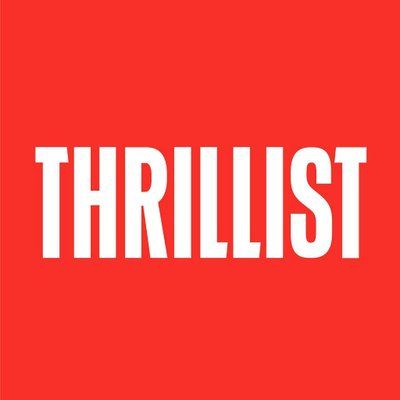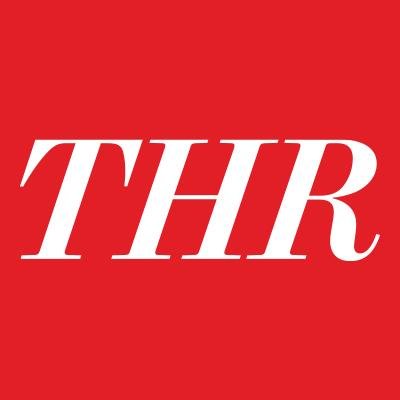 A close-knit anthology series dealing with stories involving malice, violence and murder based in and around Minnesota.
ER
Drama
Also Recommended By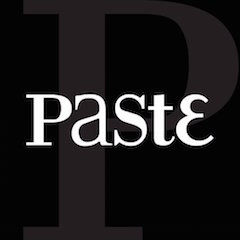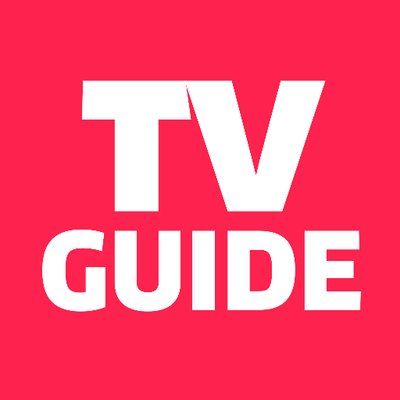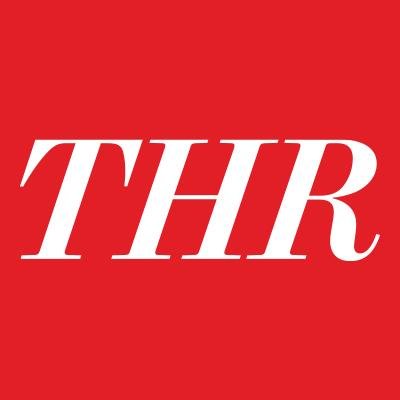 Explores the inner workings of an urban teaching hospital and the critical issues faced by the dedicated physicians and staff of its overburdened emergency room.
Taxi
Comedy
Also Recommended By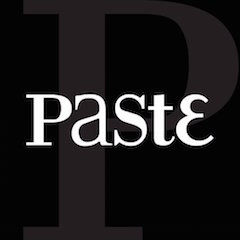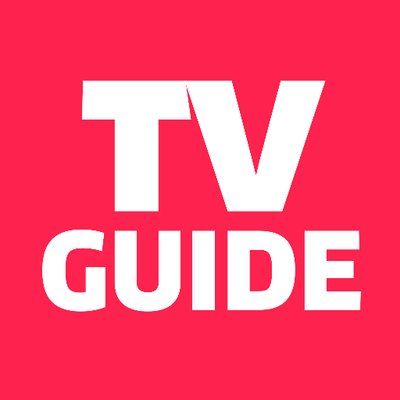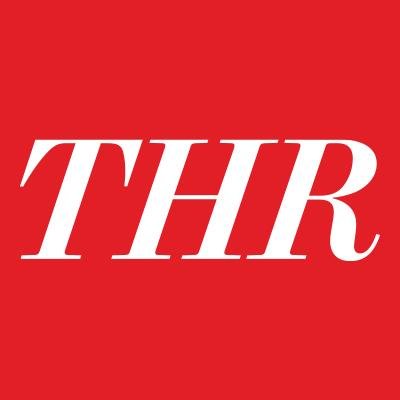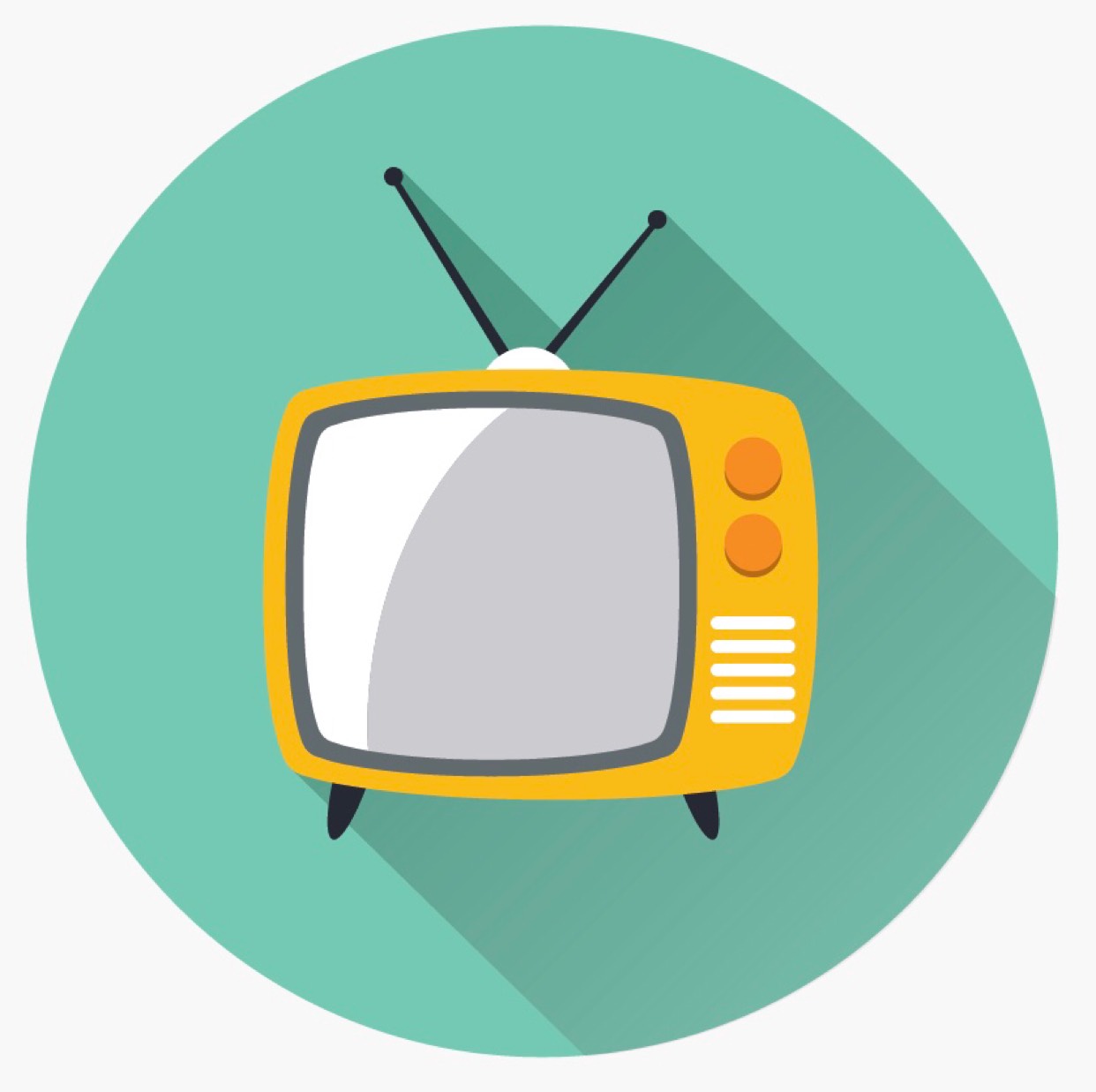 Louie De Palma is a cantankerous, acerbic taxi dispatcher in New York City. He tries to maintain order over a collection of varied and strange characters who drive for him. As he bullies and insults them from the safety of his "cage," they form a special bond among themselves, becoming friends and supporting each other through the inevitable trials and tribulations of life.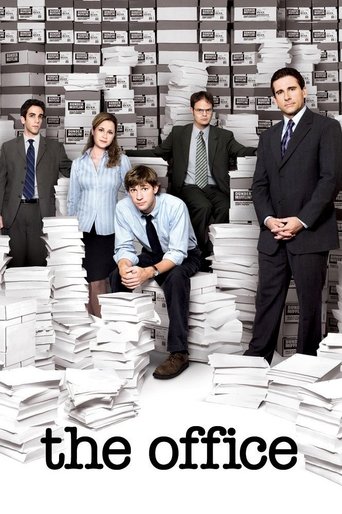 The Office
Comedy
Also Recommended By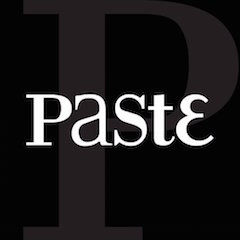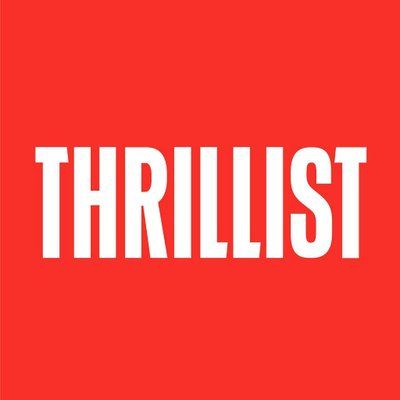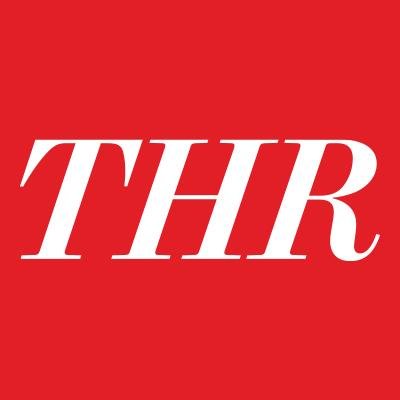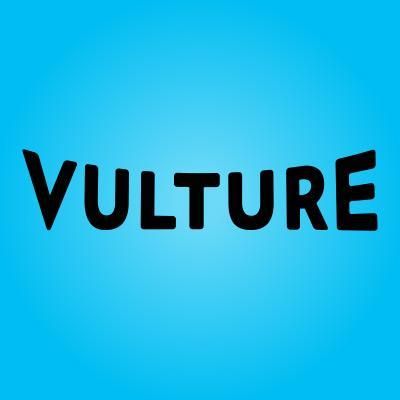 The everyday lives of office employees in the Scranton, Pennsylvania branch of the fictional Dunder Mifflin Paper Company.
The Rockford Files
Crime, Action & Adventure
Also Recommended By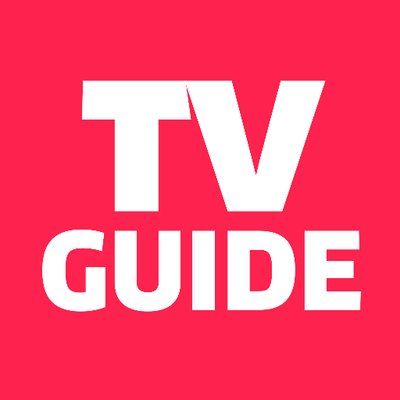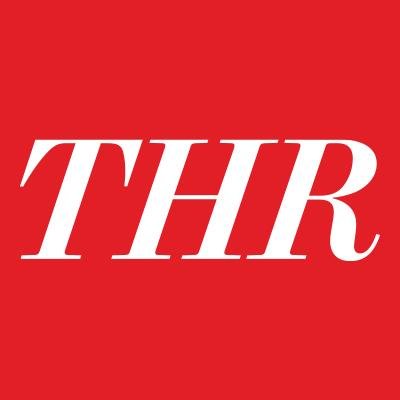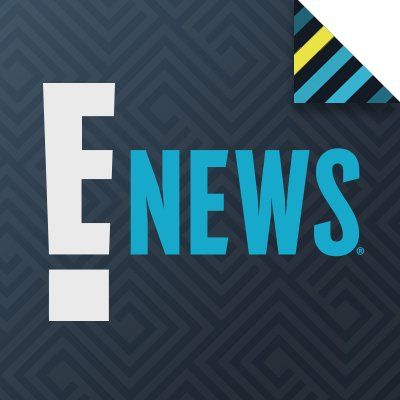 The Rockford Files is an American television drama series starring James Garner that aired on the NBC network between September 13, 1974 and January 10, 1980, and has remained in syndication to the present day. Garner portrays Los Angeles-based private investigator Jim Rockford with Noah Beery, Jr. in the supporting role of his father, a retired truck driver nicknamed "Rocky." The show was created by Roy Huggins and Stephen J. Cannell. Huggins created the television show Maverick, which starred Garner, and he wanted to recapture that magic in a "modern day" detective setting. He teamed with Cannell, who had written for Jack Webb productions such as Adam-12 and Chase, to create The Rockford Files. The show was credited as "A Public Arts/Roy Huggins Production" along with Universal Studios and in association with Cherokee Productions. Cherokee was owned by Garner, with partners Meta Rosenberg and Juanita Bartlett, who doubled as story editor during most of The Rockford Files' run. The series theme by composers Mike Post and Pete Carpenter was released as a single and went to #10 on the Billboard Hot 100, remaining on the chart for 16 weeks. and won a Grammy Award for Best Instrumental Arrangement for 1975.
The Mary Tyler Moore Show
Comedy
Also Recommended By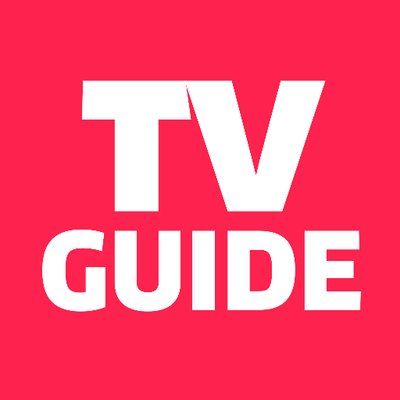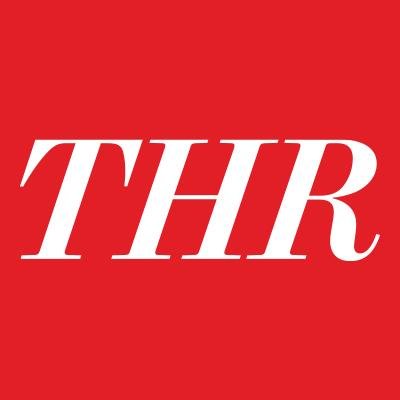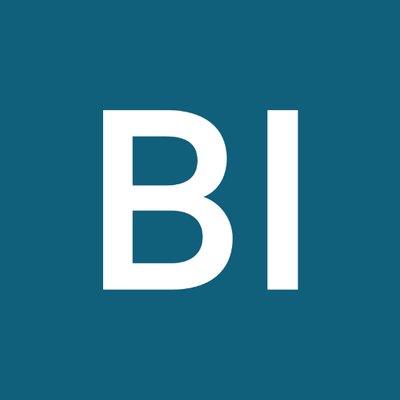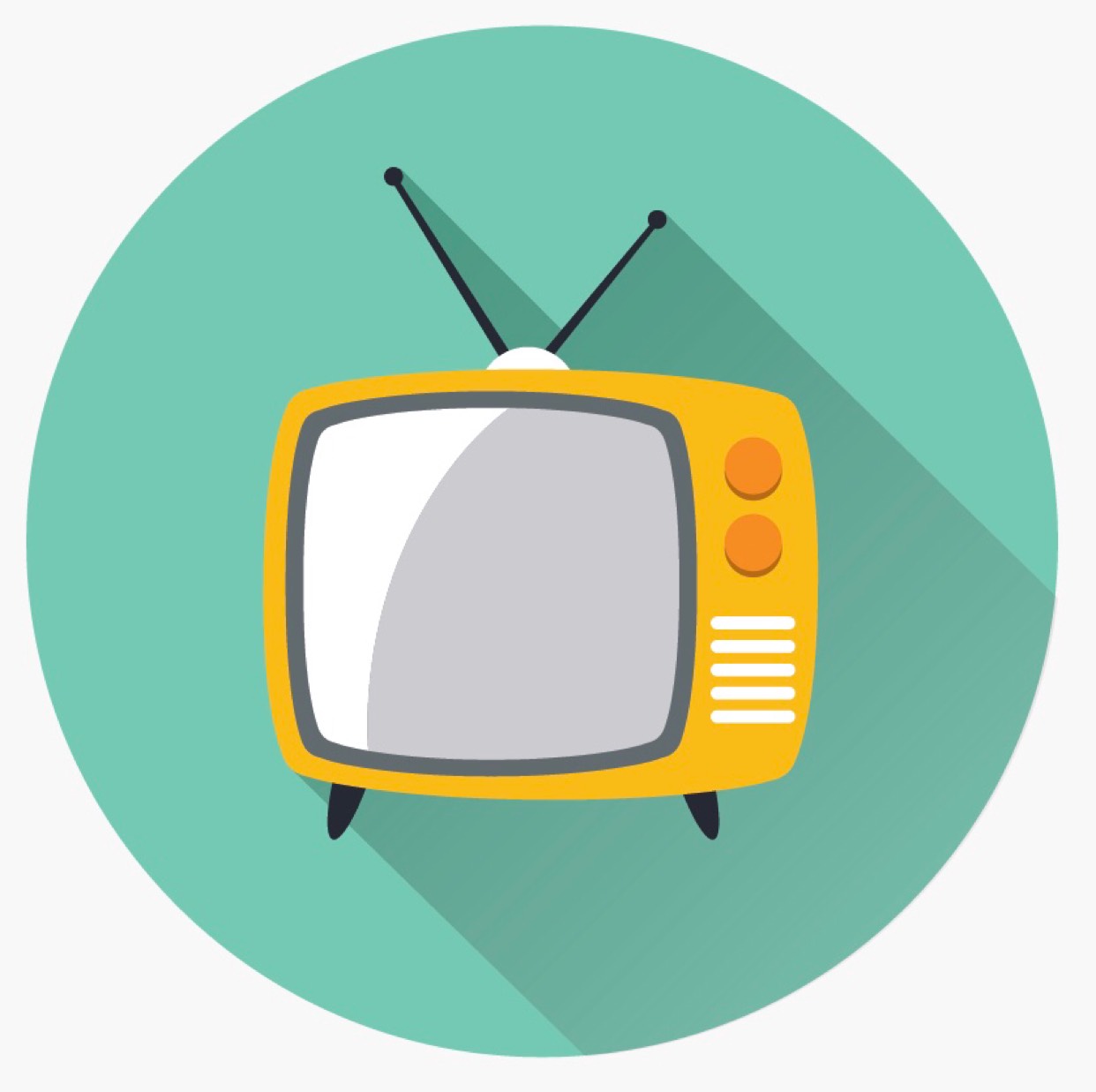 The Mary Tyler Moore Show is an American television sitcom created by James L. Brooks and Allan Burns that aired on CBS from 1970 to 1977. The program was a television breakthrough, with the first never-married, independent career woman as the central character: "As Mary Richards, a single woman in her thirties, Moore presented a character different from other single TV women of the time. She was not widowed or divorced or seeking a man to support her." It has also been cited as "one of the most acclaimed television programs ever produced" in US television history. It received high praise from critics, including Emmy Awards for Outstanding Comedy Series three years in a row, and continued to be honored long after the final episode aired.
Battlestar Galactica
Action & Adventure, Drama
Also Recommended By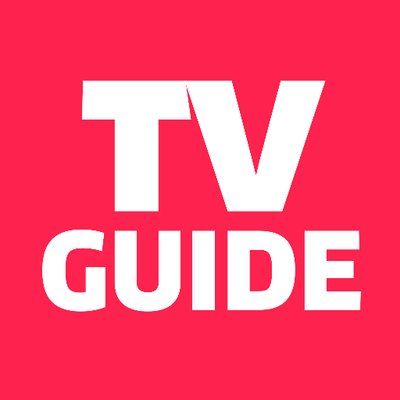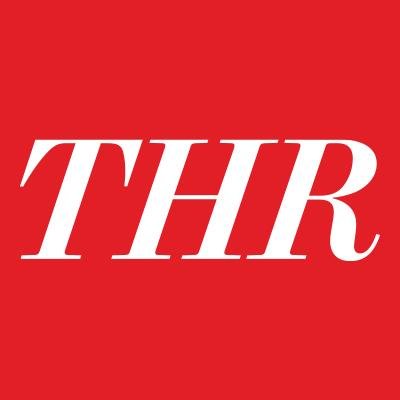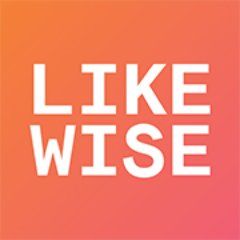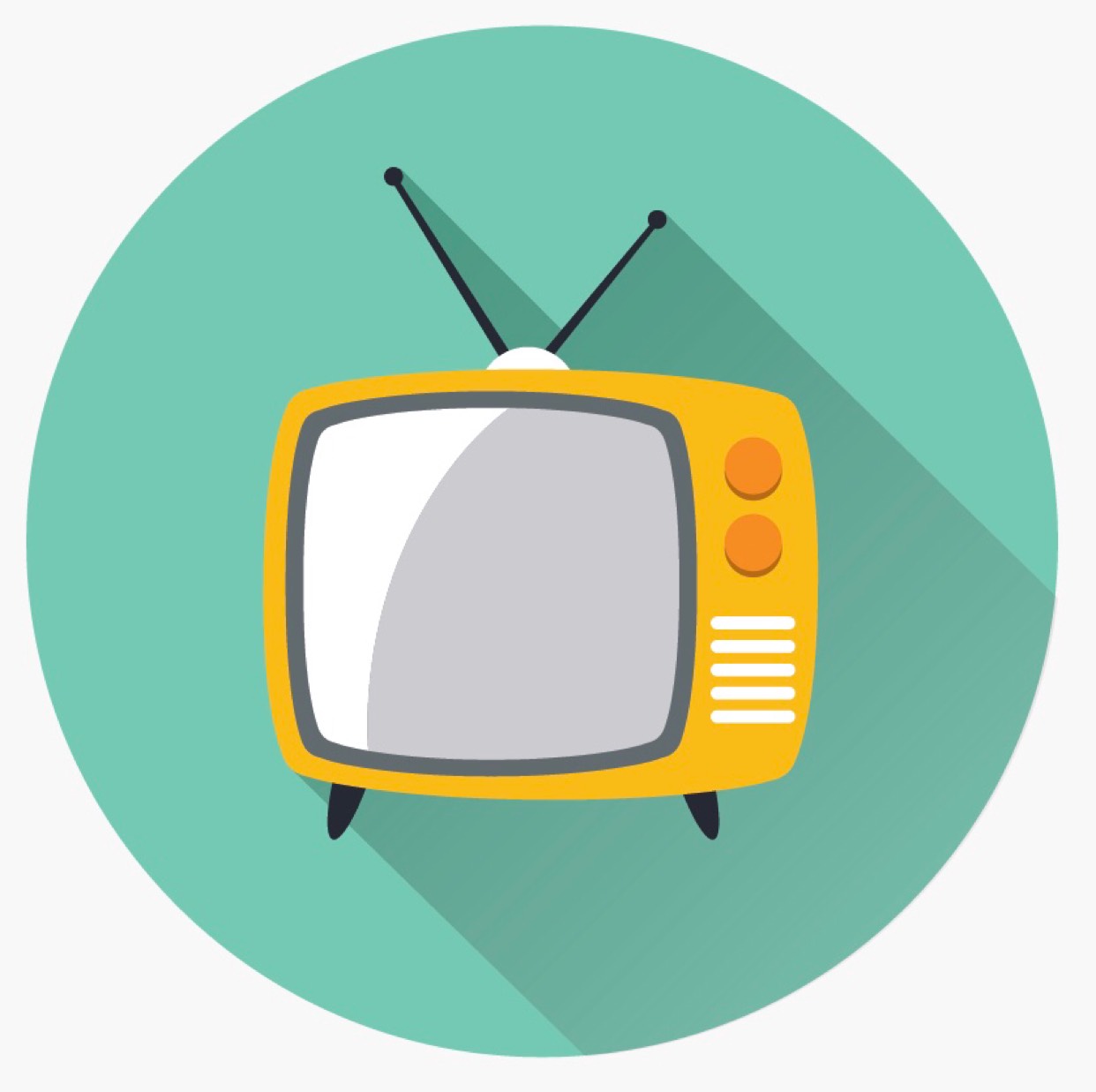 When an old enemy, the Cylons, resurface and obliterate the 12 colonies, the crew of the aged Galactica protect a small civilian fleet - the last of humanity - as they journey toward the fabled 13th colony, Earth.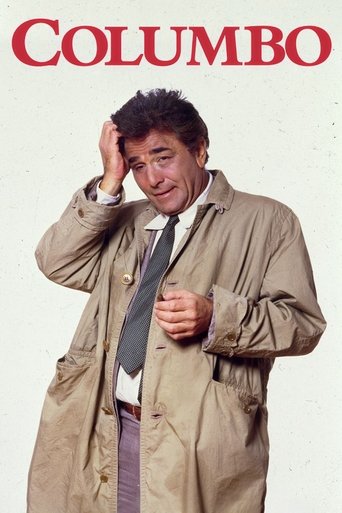 Columbo
Crime, Drama
Also Recommended By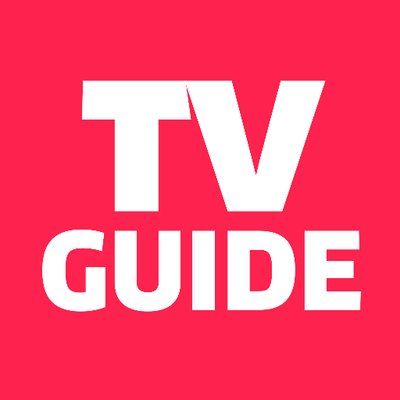 Columbo is a friendly, verbose, disheveled-looking police detective who is consistently underestimated by his suspects. Despite his unprepossessing appearance and apparent absentmindedness, he shrewdly solves all of his cases and secures all evidence needed for indictment. His formidable eye for detail and meticulously dedicated approach often become clear to the killer only late in the storyline.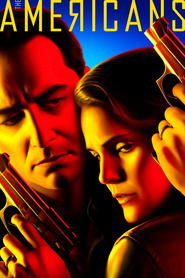 The Americans
Crime, Drama
Also Recommended By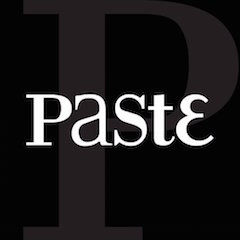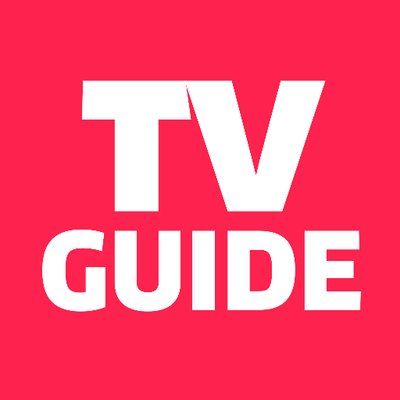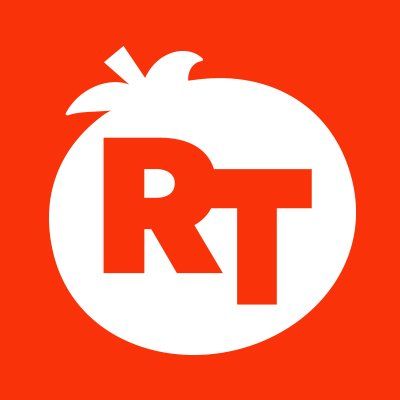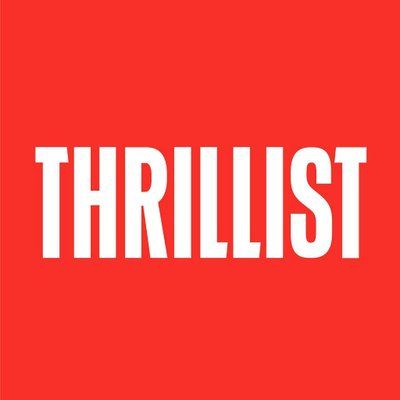 Set during the Cold War period in the 1980s, The Americans is the story of Elizabeth and Philip Jennings, two Soviet KGB officers posing as an American married couple in the suburbs of Washington D.C. and their neighbor, Stan Beeman, an FBI Counterintelligence agent.
Amélie
Comedy, Romance
Also Recommended By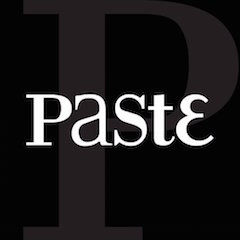 At a tiny Parisian café, the adorable yet painfully shy Amélie (Audrey Tautou) accidentally discovers a gift for helping others. Soon Amelie is spending her days as a matchmaker, guardian angel, and all-around do-gooder. But when she bumps into a handsome stranger, will she find the courage to become the star of her very own love story?
The Honeymooners
Comedy
Also Recommended By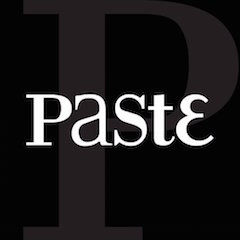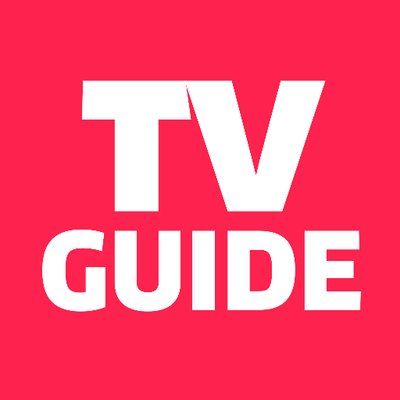 A bus driver and his sewer worker friend struggle to strike it rich while their wives look on with weary patience. One of the most influential situation comedy television series in American history.
The Shield
Action & Adventure, Drama
Also Recommended By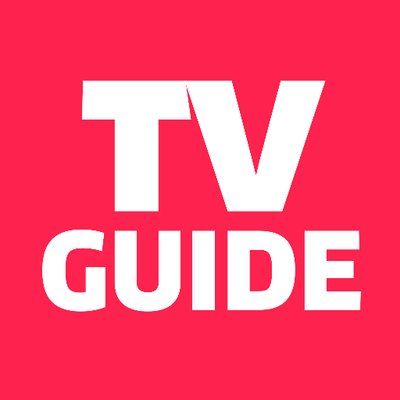 The story of an inner-city Los Angeles police precinct where some of the cops aren't above breaking the rules or working against their associates to both keep the streets safe and their self-interests intact.
Lost
Action & Adventure, Drama
Also Recommended By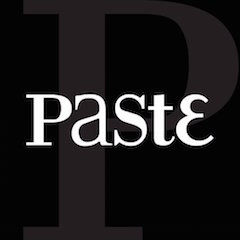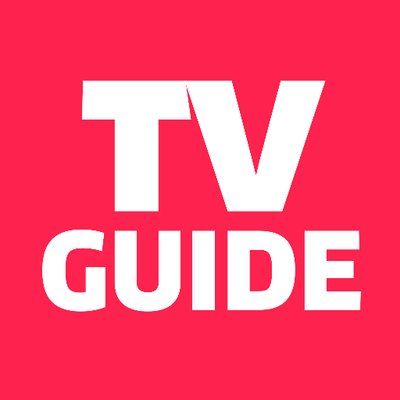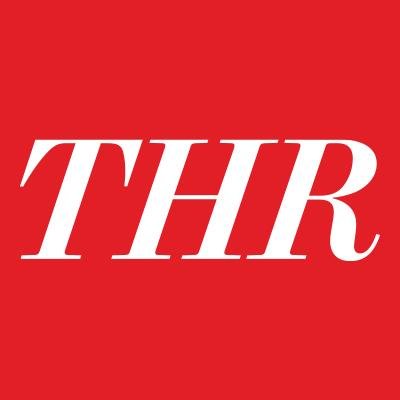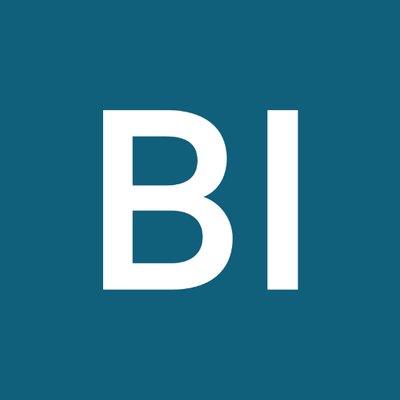 Lost is an American television series that originally aired on the American Broadcasting Company from September 22, 2004 to May 23, 2010, over six seasons which contained a total of 121 episodes. Lost is a drama series containing elements of science fiction and the supernatural that follows the survivors of the crash of a commercial passenger jet flying between Sydney and Los Angeles, on a mysterious tropical island somewhere in the South Pacific Ocean. The story is told in a heavily serialized manner. Episodes typically feature a primary storyline on the island, as well as a secondary storyline from another point in a character's life.
Buffy the Vampire Slayer
Comedy, Drama
Also Recommended By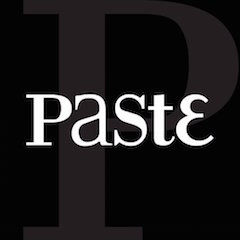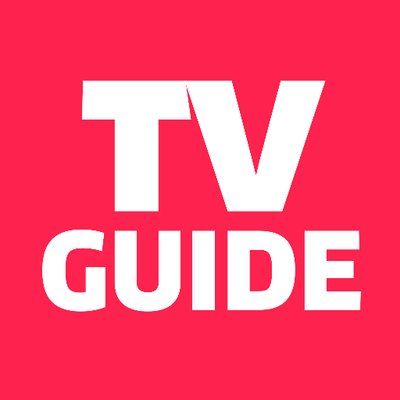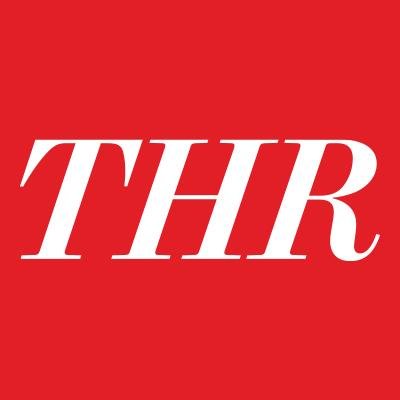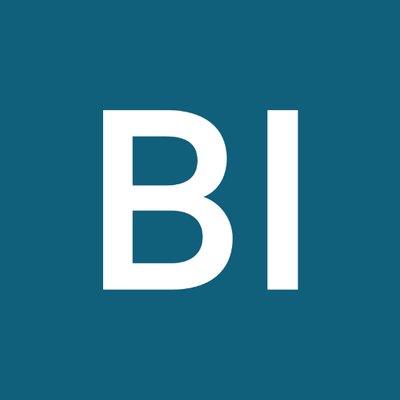 Buffy the Vampire Slayer is an American television series which aired from March 10, 1997 until May 20, 2003. The series was created in 1997 by writer-director Joss Whedon under his production tag, Mutant Enemy Productions with later co-executive producers being Jane Espenson, David Fury, David Greenwalt, Doug Petrie, Marti Noxon, and David Solomon. The series narrative follows Buffy Summers, the latest in a line of young women known as "Vampire Slayers" or simply "Slayers". In the story, Slayers are "called" to battle against vampires, demons, and other forces of darkness. Like previous Slayers, Buffy is aided by a Watcher, who guides, teaches, and trains her. Unlike her predecessors, Buffy surrounds herself with a circle of loyal friends who become known as the "Scooby Gang".
Orange Is the New Black
Comedy, Drama
Also Recommended By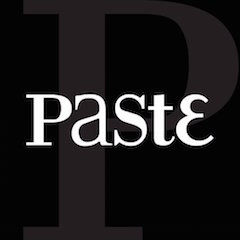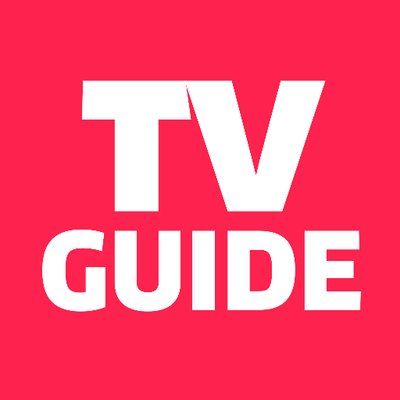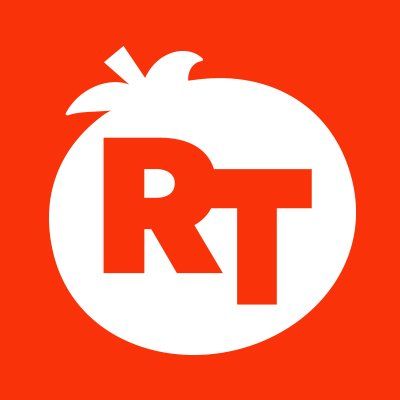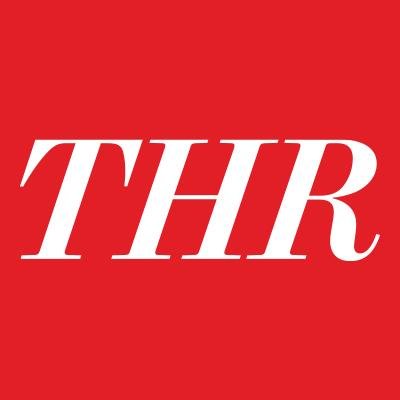 A crime she committed in her youthful past sends Piper Chapman to a women's prison, where she trades her comfortable New York life for one of unexpected camaraderie and conflict in an eccentric group of fellow inmates.
Law & Order
Drama
Also Recommended By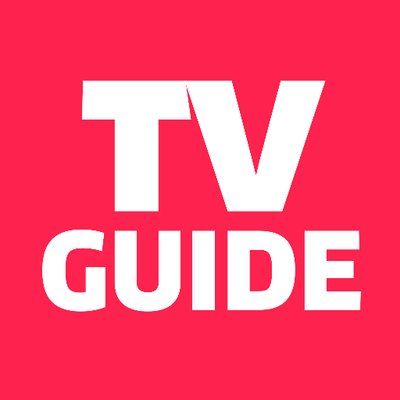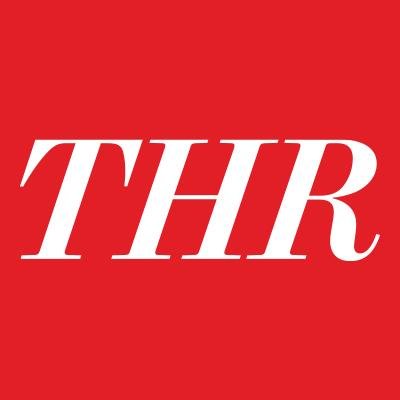 Law & Order is an American police procedural and legal drama television series, created by Dick Wolf and part of the Law & Order franchise. It originally aired on NBC and, in syndication, on various cable networks. Law & Order premiered on September 13, 1990, and completed its 20th and final season on May 24, 2010. At the time of its cancellation, Law & Order was the longest-running crime drama on American primetime television. After The Simpsons, both Law & Order and Gunsmoke tied for the second longest-running scripted American primetime series with ongoing characters.
My So-Called Life
Drama
Also Recommended By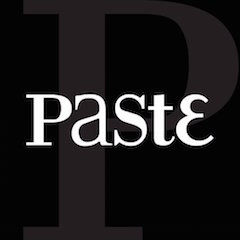 The life of a 15 year-old high school student, whose angst-ridden journey through adolescence, friendship, parents, and life teaches her what it means to grow up.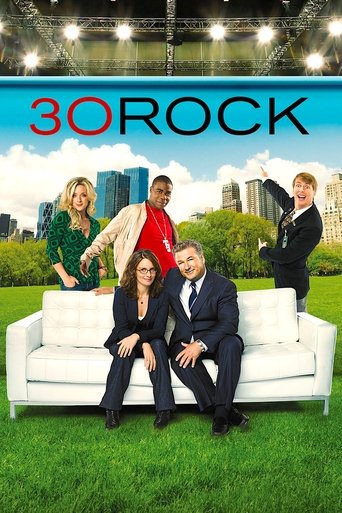 30 Rock
Comedy
Also Recommended By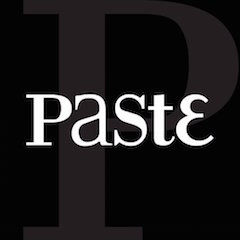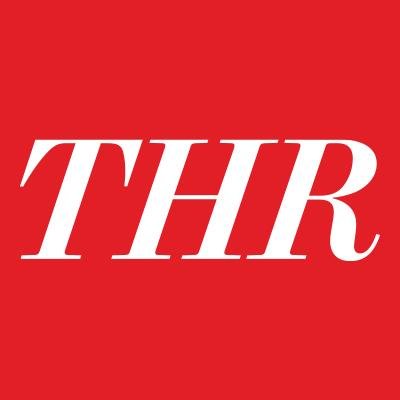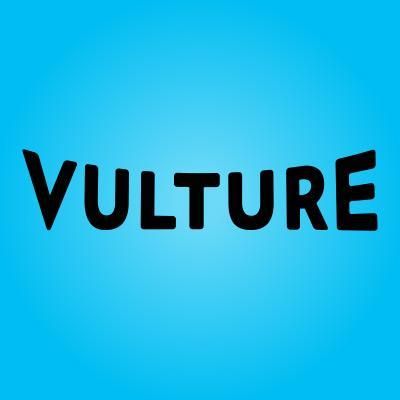 30 Rock is an American television comedy series that ran on NBC from October 11, 2006, to January 31, 2013, and was created by Tina Fey. The series, which is loosely based on Fey's experiences as head writer for Saturday Night Live, takes place behind the scenes of a fictional live sketch comedy series depicted as airing on NBC. The series' name refers to 30 Rockefeller Plaza in New York City, the address of the GE Building, in which the NBC Studios are located.
South Park
Comedy, Animation
Also Recommended By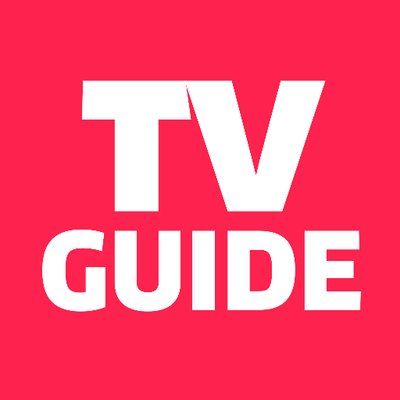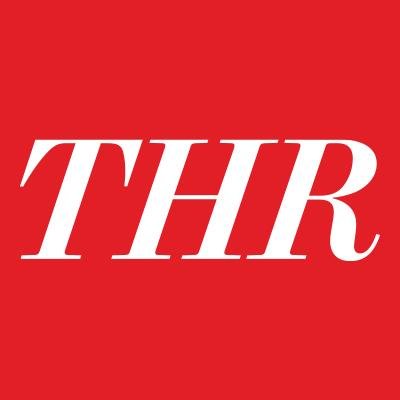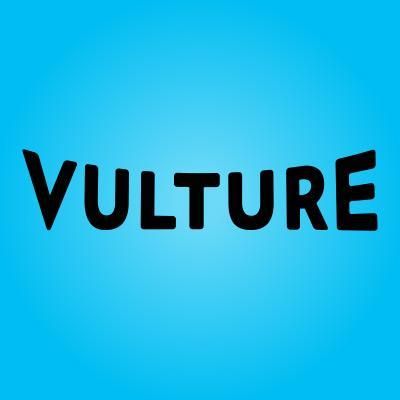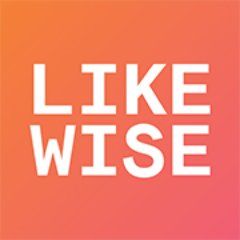 Follows the misadventures of four irreverent grade-schoolers in the quiet, dysfunctional town of South Park, Colorado.
I Love Lucy
Comedy
Also Recommended By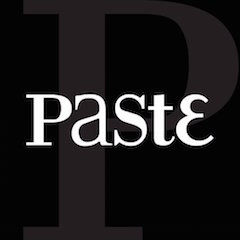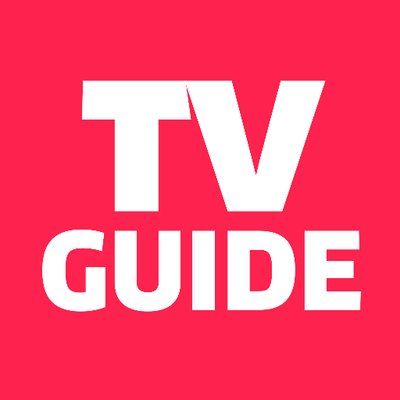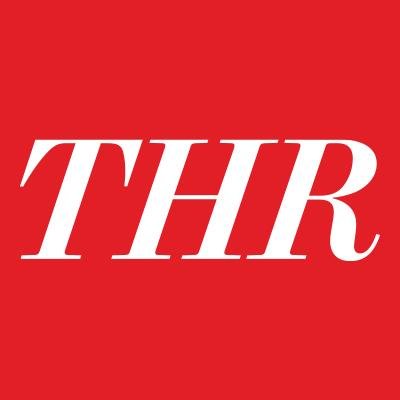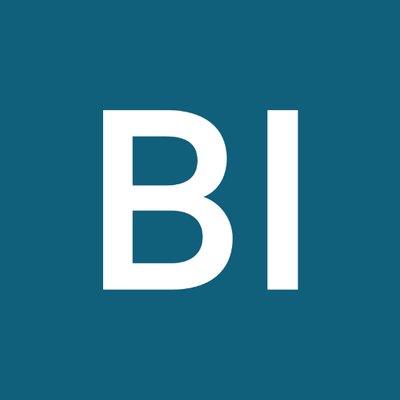 I Love Lucy is an American television sitcom starring Lucille Ball, Desi Arnaz, Vivian Vance, and William Frawley. The black-and-white series originally ran from October 15, 1951, to May 6, 1957, on the Columbia Broadcasting System. After the series ended in 1957, however, a modified version continued for three more seasons with 13 one-hour specials, running from 1957 to 1960, known first as The Lucille Ball-Desi Arnaz Show and later in reruns as The Lucy–Desi Comedy Hour. I Love Lucy was the most watched show in the United States in four of its six seasons, and was the first to end its run at the top of the Nielsen ratings. I Love Lucy is still syndicated in dozens of languages across the world. The show was the first scripted television program to be shot on 35 mm film in front of a studio audience, and won five Emmy Awards and received numerous nominations. In 2002, it ranked second on TV Guide's list of television's greatest shows, behind Seinfeld and ahead of The Honeymooners. In 2007, it was listed as one of Time magazine's "100 Best TV Shows of All-TIME." I Love Lucy remains popular, with an American audience of 40 million each year.
Sesame Street
Animation, Comedy
Also Recommended By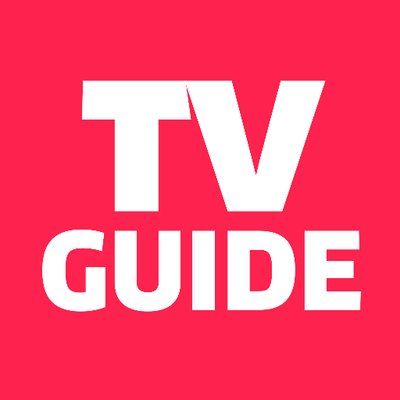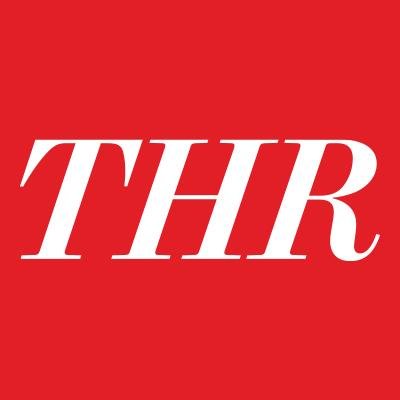 Sesame Street is a long-running American children's television series created by Joan Ganz Cooney and Lloyd Morrisett. The program is known for its educational content, and creativity communicated through the use of Jim Henson's Muppets, animation, short films, humor, and cultural references. The series premiered on stations on November 10, 1969 to positive reviews, some controversy, and high ratings.
The Tonight Show with Jay Leno
Talk, Comedy
Also Recommended By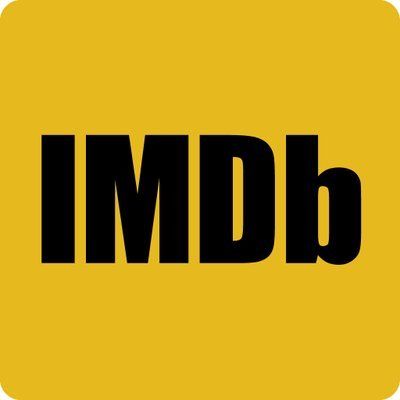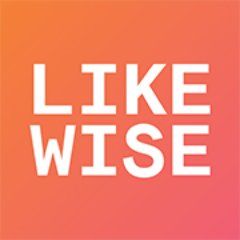 The Tonight Show with Jay Leno is an American late-night talk show hosted by Jay Leno that initially aired from May 25, 1992 to May 29, 2009, and resumed production on March 1, 2010. The fourth incarnation of the Tonight Show franchise made its debut on May 25, 1992, three days following Johnny Carson's retirement as host of the program. The program originates from NBC Studios in Burbank, California, and is broadcast Monday through Friday at 11:35 PM in the Eastern and Pacific time zones. Unlike Carson or his predecessor Jack Paar, Leno only once utilized a guest host, preferring to host the series by himself. On April 26, 1999, the show began broadcasting in 1080i HDTV, becoming the first American nightly talk show to be shot in high definition. The show is shot in 16:9 aspect ratio. The series, which followed the same basic format as that of his predecessors, ran until May 29, 2009, after which Leno was succeeded by Conan O'Brien. NBC signed Leno to a new deal for a nightly talk show in the 10:00 pm ET timeslot. The primetime series, titled The Jay Leno Show, debuted on September 14, 2009, following a similar format to the Leno incarnation of Tonight.
Monty Python's Flying Circus
Comedy
Also Recommended By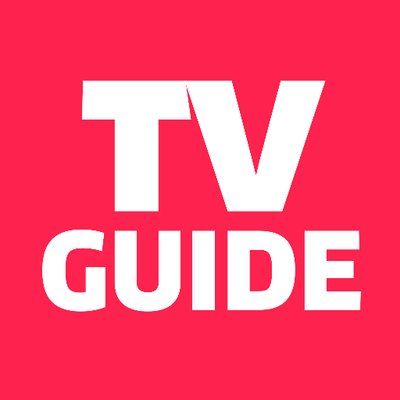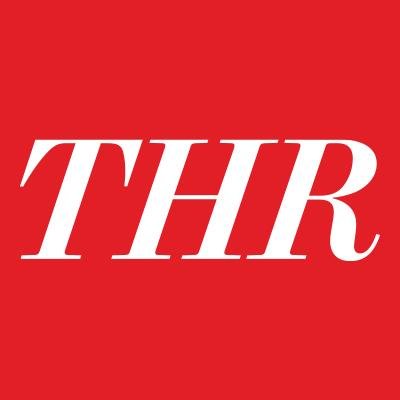 Monty Python's Flying Circus is a British sketch comedy series created by the comedy group Monty Python and broadcast by the BBC from 1969 to 1974. The shows were composed of surreality, risqué or innuendo-laden humour, sight gags and observational sketches without punchlines. It also featured animations by Terry Gilliam, often sequenced or merged with live action. The first episode was recorded on 7 September and broadcast on 5 October 1969 on BBC One, with 45 episodes airing over four series from 1969 to 1974, plus two episodes for German TV. The show often targets the idiosyncrasies of British life, especially that of professionals, and is at times politically charged. The members of Monty Python were highly educated. Terry Jones and Michael Palin are Oxford University graduates; Eric Idle, John Cleese, and Graham Chapman attended Cambridge University; and American-born member Terry Gilliam is an Occidental College graduate. Their comedy is often pointedly intellectual, with numerous erudite references to philosophers and literary figures. The series followed and elaborated upon the style used by Spike Milligan in his ground breaking series Q5, rather than the traditional sketch show format. The team intended their humour to be impossible to categorise, and succeeded so completely that the adjective "Pythonesque" was invented to define it and, later, similar material.
The X-Files
Drama, Mystery
Also Recommended By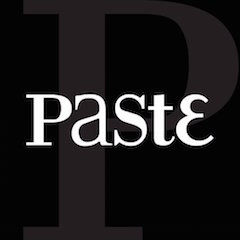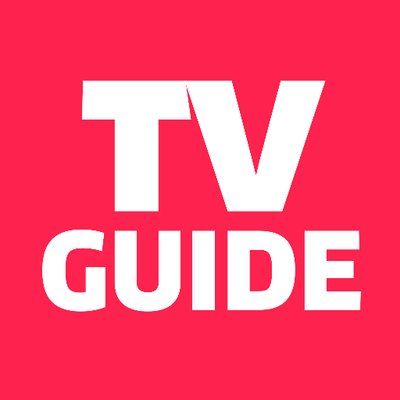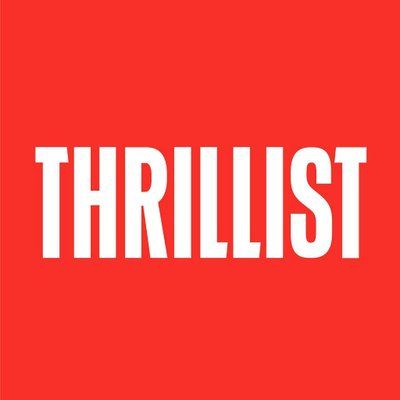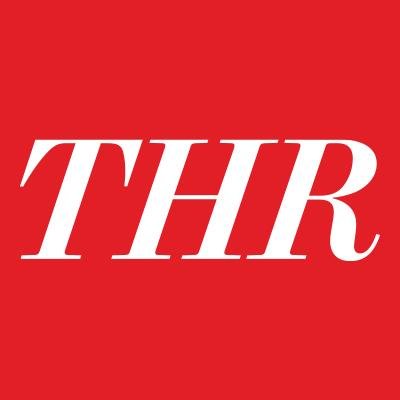 The exploits of FBI Special Agents Fox Mulder and Dana Scully who investigate X-Files: marginalized, unsolved cases involving paranormal phenomena. Mulder believes in the existence of aliens and the paranormal while Scully, a skeptic, is assigned to make scientific analyses of Mulder's discoveries that debunk Mulder's work and thus return him to mainstream cases.
Arrested Development
Comedy
Also Recommended By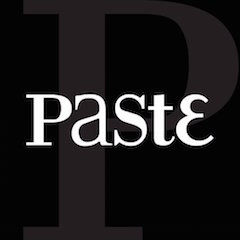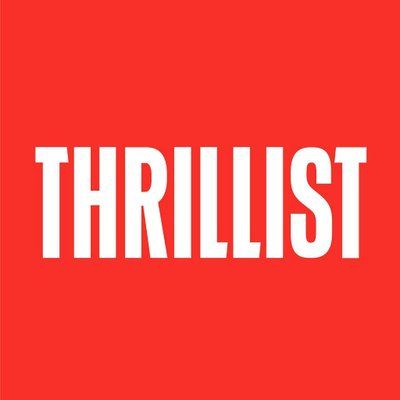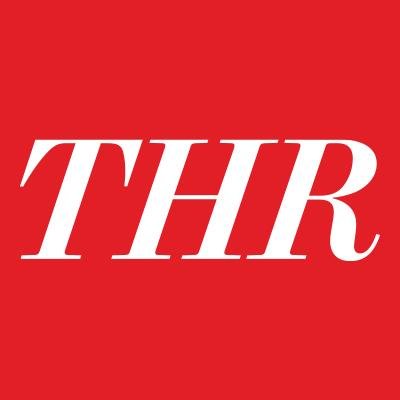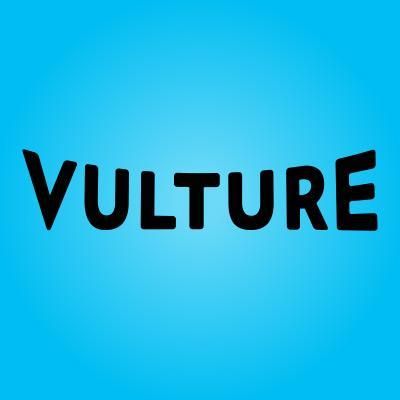 The story of a wealthy family that lost everything, and the one son who had no choice but to keep them all together.
Friends
Comedy
Also Recommended By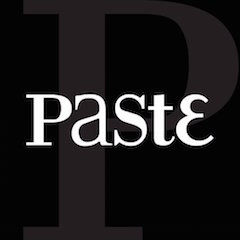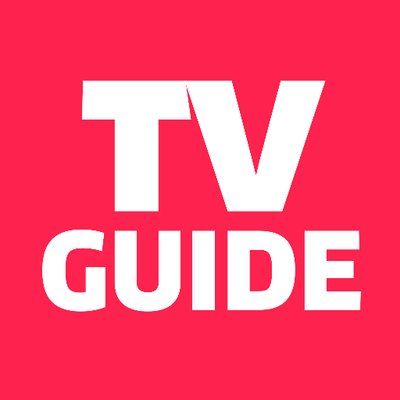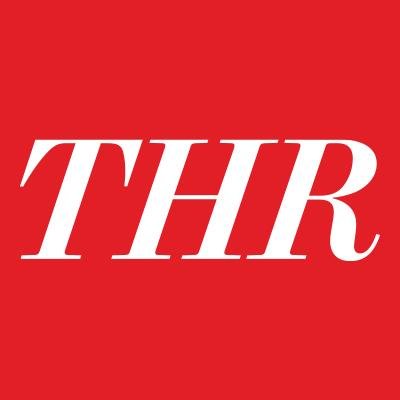 Friends is an American sitcom revolving around a group of friends in the New York City borough of Manhattan. Episodes typically depict the friends' comedic and romantic adventures and career issues, such as Joey auditioning for roles or Rachel seeking jobs in the fashion industry. The six characters each have many dates and serious relationships, such as Monica with Richard Burke and Ross with Emily Waltham. Other frequently recurring characters include Ross and Monica's parents in Long Island, Ross's ex-wife and their son, Central Perk barista Gunther, Chandler's ex-girlfriend Janice, and Phoebe's twin sister Ursula.
Veep
Comedy
Also Recommended By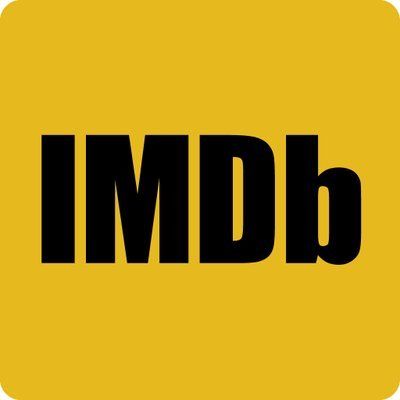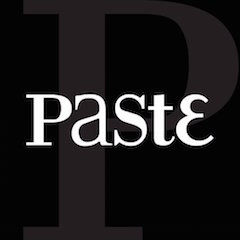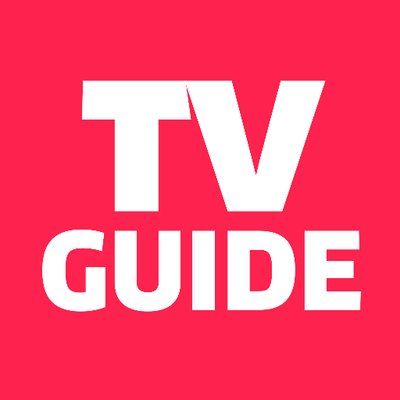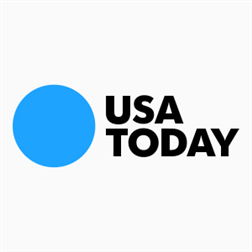 A look into American politics, revolving around former Senator Selina Meyer who finds being Vice President of the United States is nothing like she expected and everything everyone ever warned her about.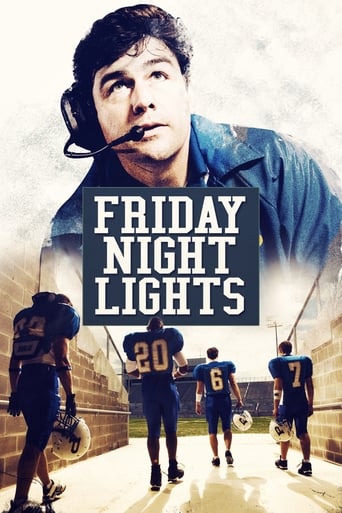 Friday Night Lights
Drama
Also Recommended By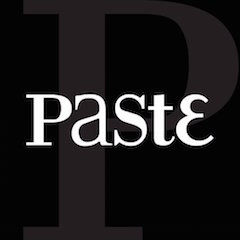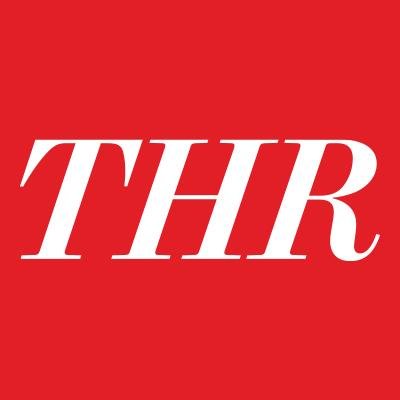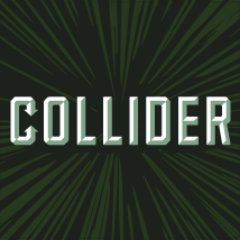 Friday Night Lights is an American drama television series based around a high school football team situated in Texas. It was developed by Peter Berg, and executive produced by Brian Grazer, David Nevins, Sarah Aubrey, and Jason Katims, based on the book and film of the same name. The series takes place in the fictional town of Dillon: a small, close-knit community in rural Texas. Particular focus is given to team coach Eric Taylor and his family, Tammy and Julie. The show uses this small town backdrop to address many issues facing contemporary American culture, including family values, child development, life lessons, school funding, racism, drugs, abortion and lack of economic opportunities. Produced by NBCUniversal, Friday Night Lights premiered on October 3, 2006, airing for two seasons on the National Broadcasting Company. Although the show had garnered critical acclaim and passionate fans, the series suffered low ratings and was in danger of cancellation after the second season. To save the series, NBC struck a deal with DirecTV to co-produce three more seasons of the show with each subsequent season premiering on DirecTV's 101 Network after which NBC rebroadcast the series a few months later. The series ended its run on The 101 Network after five seasons on February 9, 2011.
Deadwood
Western, Drama
Also Recommended By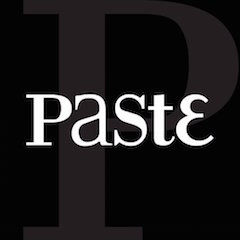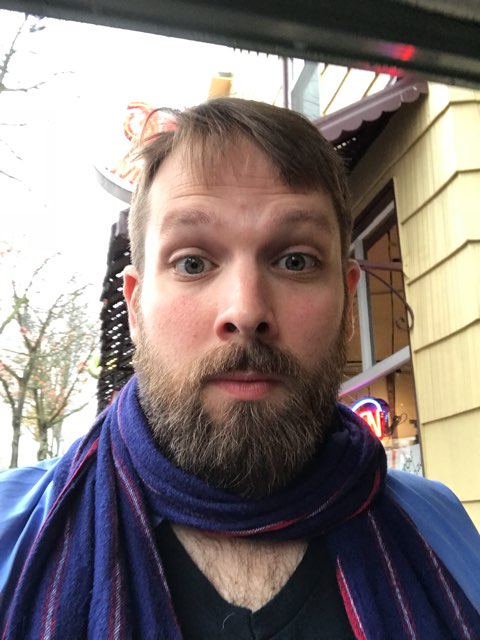 The story of the early days of Deadwood, South Dakota; woven around actual historic events with most of the main characters based on real people. Deadwood starts as a gold mining camp and gradually turns from a lawless wild-west community into an organized wild-west civilized town. The story focuses on the real-life characters Seth Bullock and Al Swearengen.
Louie
Comedy
Also Recommended By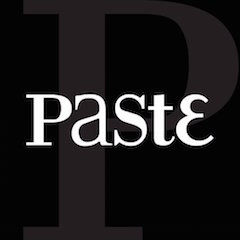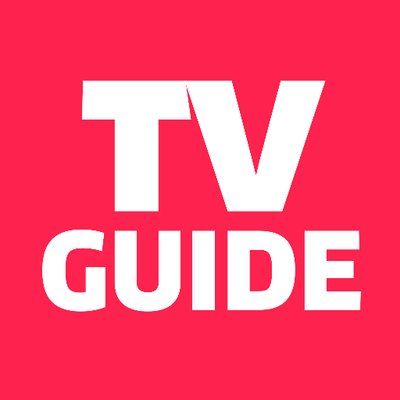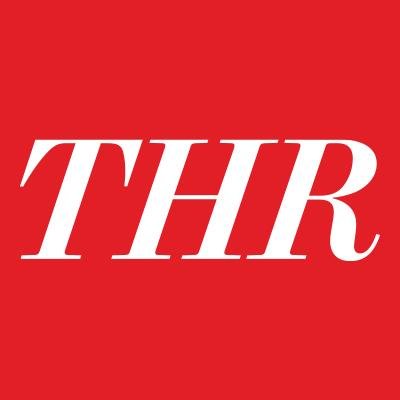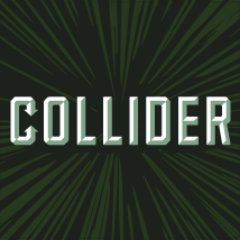 Louis C.K. stars as a fictionalized version of himself; a comedian and newly divorced father raising his two daughters in New York City.
The Office
Drama, Comedy
Also Recommended By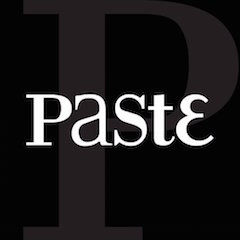 The Office is a British sitcom television series that was first broadcast in the United Kingdom on BBC Two on 9 July 2001. Created, written, and directed by Ricky Gervais and Stephen Merchant, the programme is about the day-to-day lives of office employees in the Slough branch of the fictitious Wernham Hogg Paper Company. Gervais also stars in the series, playing the central character, David Brent. Although fictional and scripted, the programme takes the form of a documentary, with the presence of the camera often acknowledged. Two six-episode series were made, along with a pair of 45-minute Christmas specials. When it was first shown on BBC Two, it was nearly cancelled due to low ratings, but has since become one of the most successful of all British comedy exports. As well as being shown internationally on BBC Worldwide, channels such as BBC Prime, BBC America and BBC Canada, the series has been sold to broadcasters in over 80 countries, including ABC1 in Australia, The Comedy Network in Canada, TVNZ in New Zealand and the pan-Asian satellite channel STAR World, based in Hong Kong. The show began airing in The United States on Cartoon Network's late night programing block, Adult Swim on 18 September 2009 until 2012.
Star Trek
Drama, Sci-Fi & Fantasy
Also Recommended By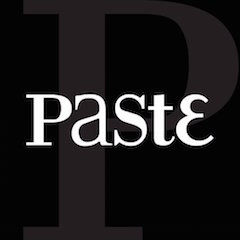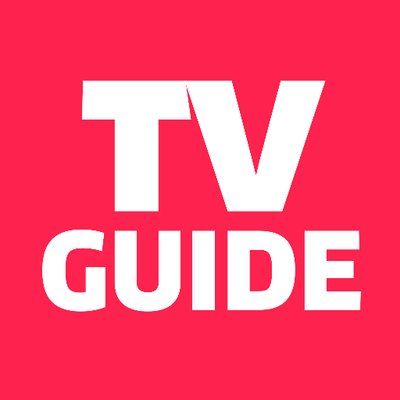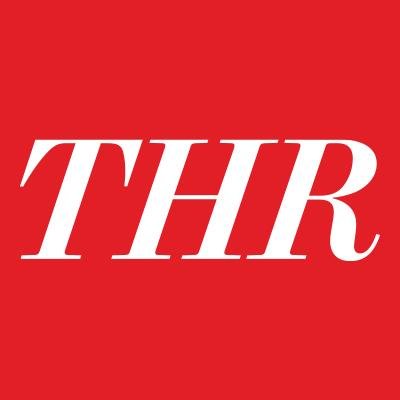 Space. The Final Frontier. The U.S.S. Enterprise embarks on a five year mission to explore the galaxy. The Enterprise is under the command of Captain James T. Kirk with First Officer Mr. Spock, from the planet Vulcan. With a determined crew, the Enterprise encounters Klingons, Romulans, time paradoxes, tribbles and genetic supermen lead by Khan Noonian Singh. Their mission is to explore strange new worlds, to seek new life and new civilizations, and to boldly go where no man has gone before.
Twin Peaks
Drama, Mystery
Also Recommended By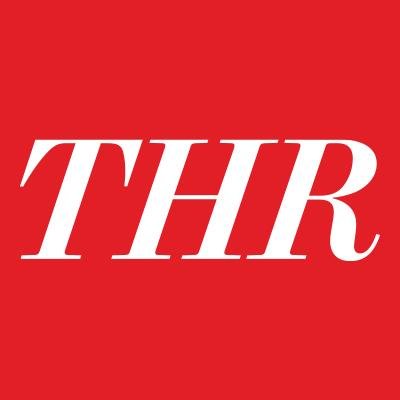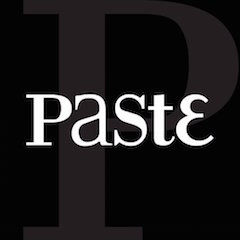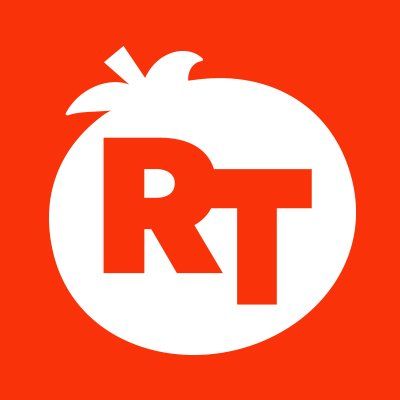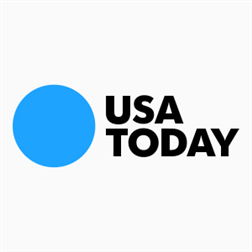 The body of Laura Palmer is washed up on a beach near the small Washington state town of Twin Peaks. FBI Special Agent Dale Cooper is called in to investigate her strange demise only to uncover a web of mystery that ultimately leads him deep into the heart of the surrounding woodland and his very own soul.
M*A*S*H
War & Politics, Drama
Also Recommended By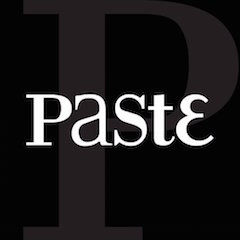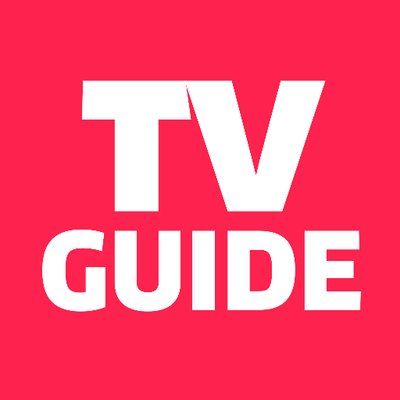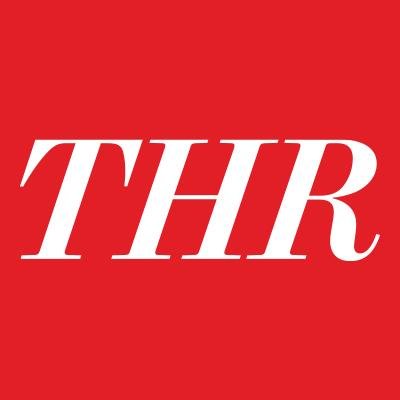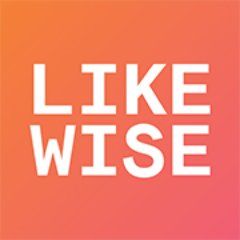 The 4077th Mobile Army Surgical Hospital is stuck in the middle of the Korean war. With little help from the circumstances they find themselves in, they are forced to make their own fun. Fond of practical jokes and revenge, the doctors, nurses, administrators, and soldiers often find ways of making wartime life bearable.
The West Wing
Drama
Also Recommended By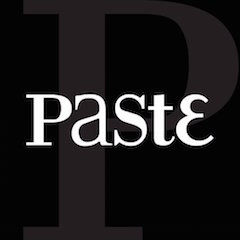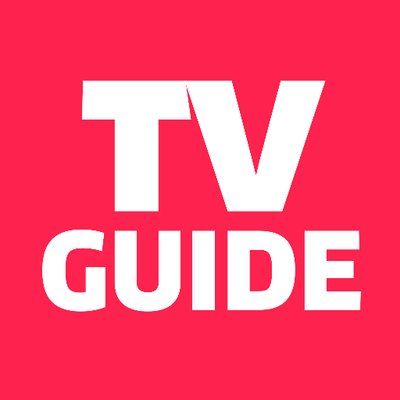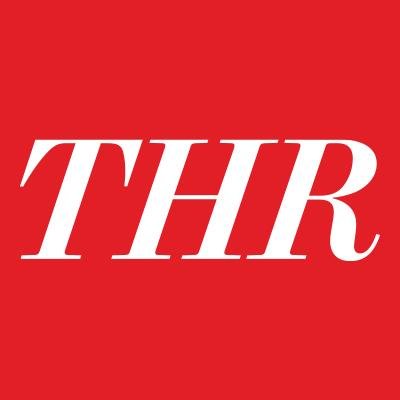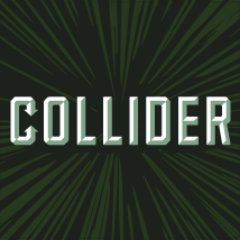 The West Wing provides a glimpse into presidential politics in the nation's capital as it tells the stories of the members of a fictional presidential administration. These interesting characters have humor and dedication that touches the heart while the politics that they discuss touch on everyday life.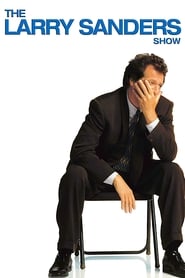 The Larry Sanders Show
Comedy
Also Recommended By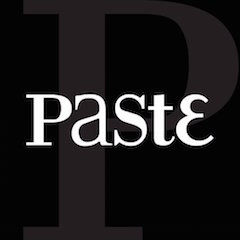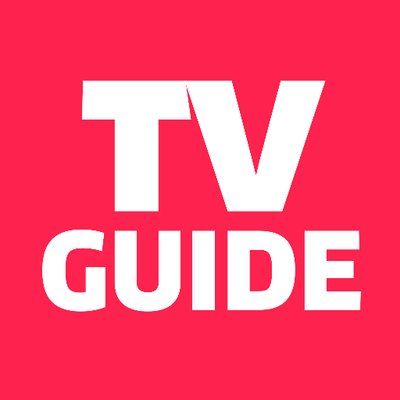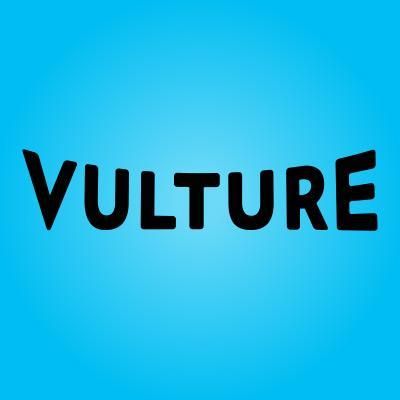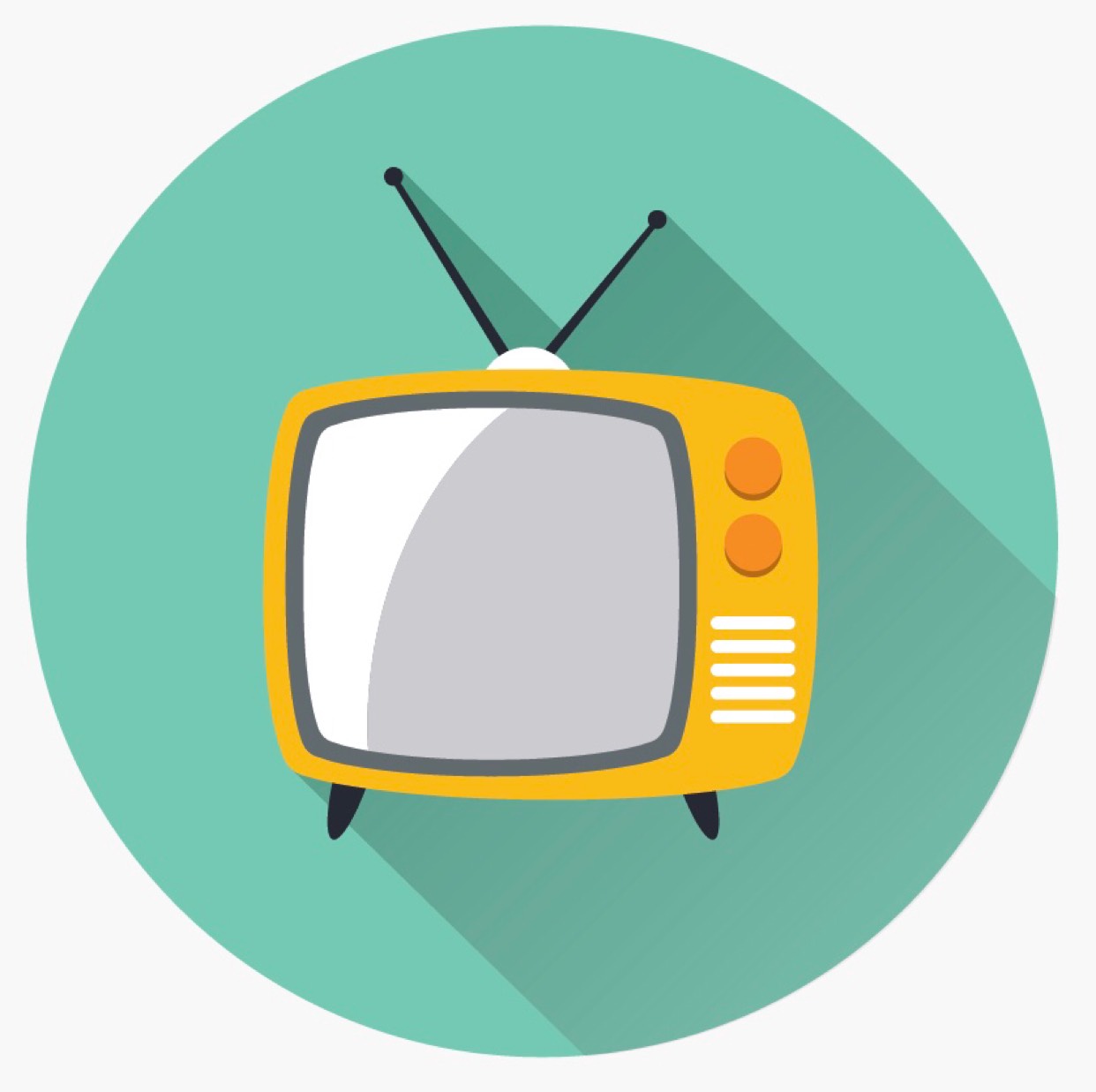 Comic Garry Shandling draws upon his own talk show experiences to create the character of Larry Sanders, a paranoid, insecure host of a late night talk show. Larry, along with his obsequious TV sidekick Hank Kingsley and his fiercely protective producer Artie, allows Garry Shandling and his talented writers to look behind the scenes and to show us a convincing slice of behind the camera life.
Late Night with David Letterman
Comedy, Talk
Also Recommended By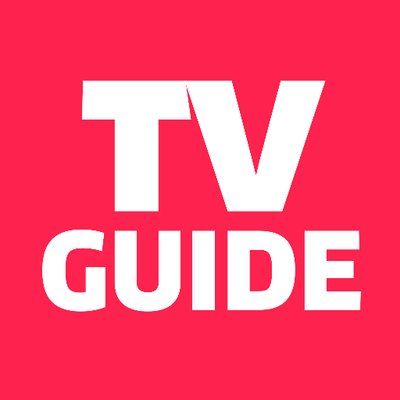 Late Night with David Letterman is a nightly hour-long comedy talk show on NBC that was created and hosted by David Letterman. It premiered in 1982 as the first incarnation of the Late Night franchise and went off the air in 1993, after Letterman left NBC and moved to Late Show on CBS. Late Night with Conan O'Brien then filled the time slot. As of March 2, 2009, the slot has been filled by Late Night with Jimmy Fallon. It will be filled by Seth Meyers in the spring of 2014, after Fallon becomes host of The Tonight Show.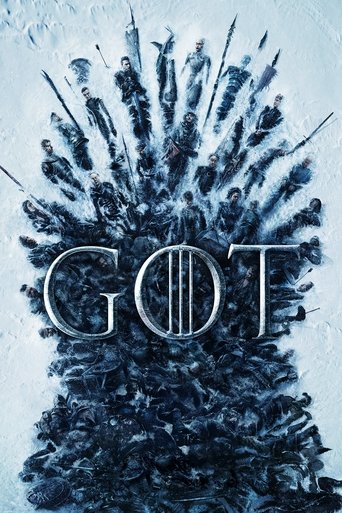 Game of Thrones
Sci-Fi & Fantasy, Drama
Also Recommended By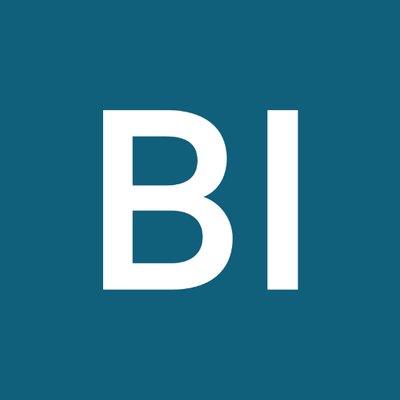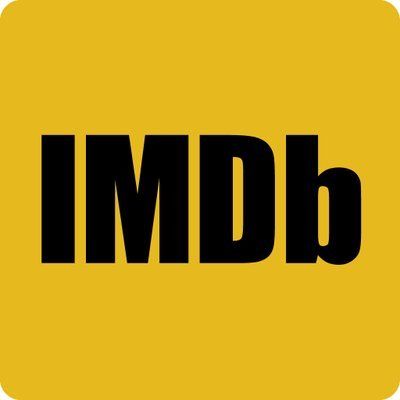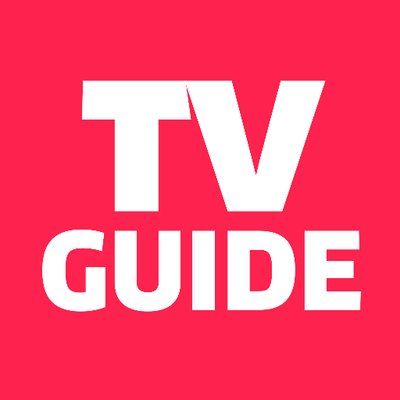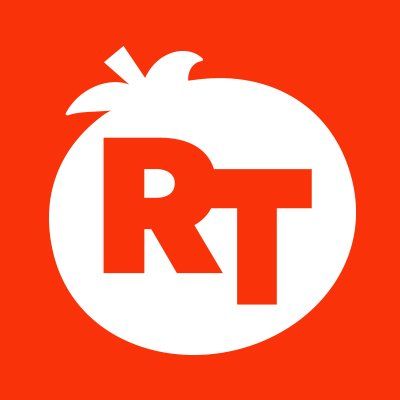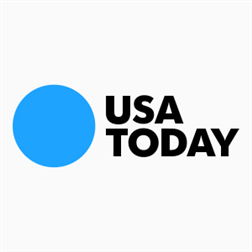 Seven noble families fight for control of the mythical land of Westeros. Friction between the houses leads to full-scale war. All while a very ancient evil awakens in the farthest north. Amidst the war, a neglected military order of misfits, the Night's Watch, is all that stands between the realms of men and icy horrors beyond.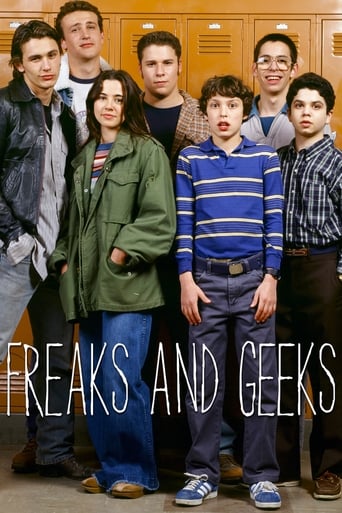 Freaks and Geeks
Comedy, Drama
Also Recommended By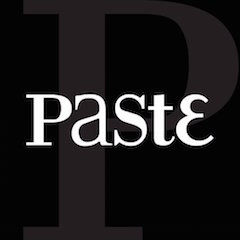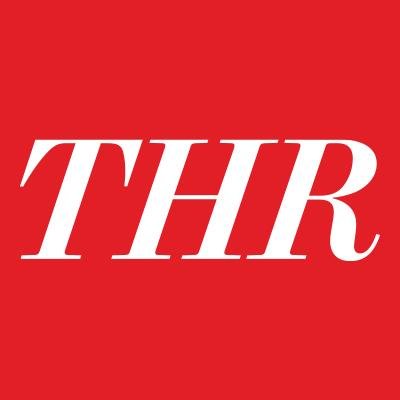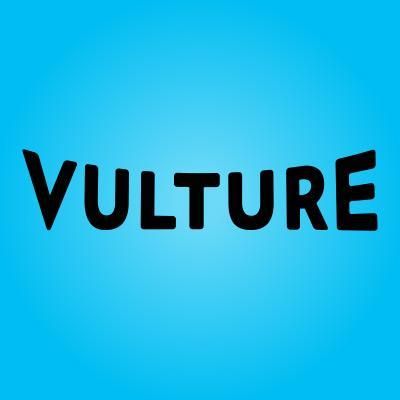 High school mathlete Lindsay Weir rebels and begins hanging out with a crowd of burnouts (the "freaks"), while her brother Sam Weir navigates a different part of the social universe with his nerdy friends (the "geeks").
The Daily Show with Trevor Noah
News, Comedy
Also Recommended By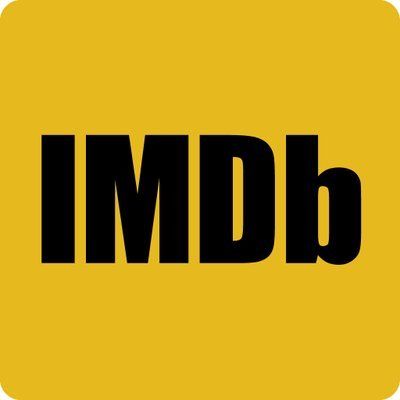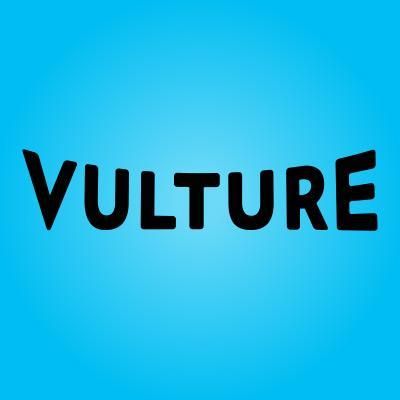 The Daily Show is an American late night satirical television program airing each Monday through Thursday on Comedy Central and, in Canada, The Comedy Network. Describing itself as a fake news program, The Daily Show draws its comedy and satire from recent news stories, political figures, media organizations, and often, aspects of the show itself.
All in the Family
Comedy
Also Recommended By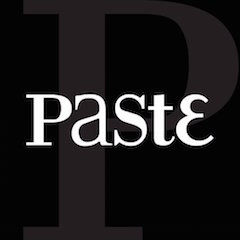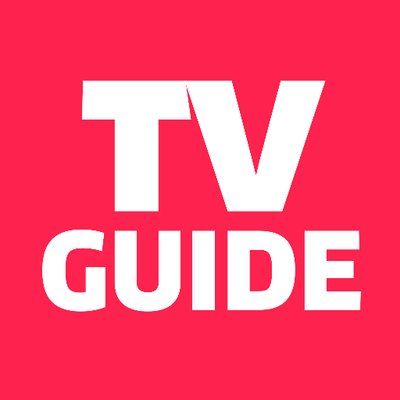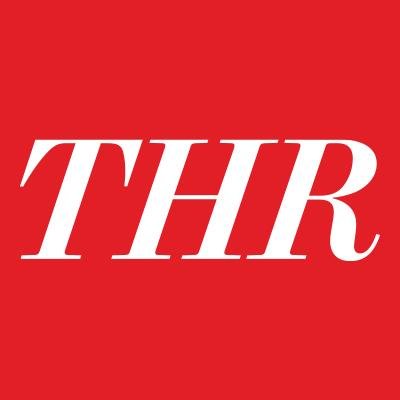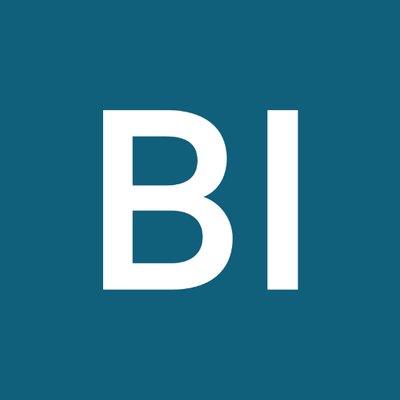 Archie Bunker, a working class bigot, constantly squabbles with his family over the important issues of the day.
Saturday Night Live
Comedy
Also Recommended By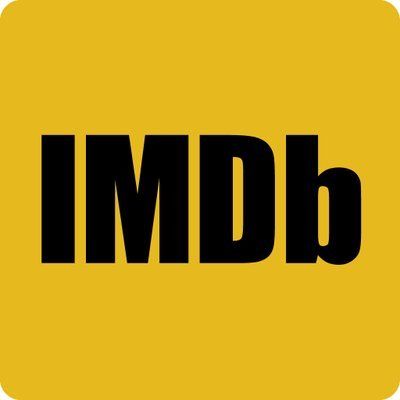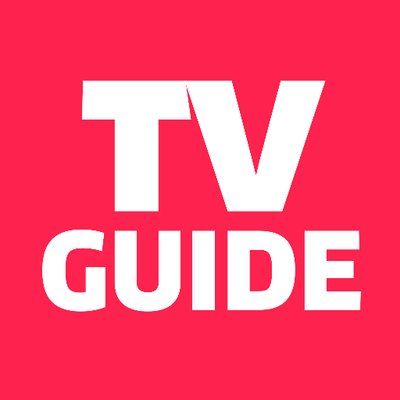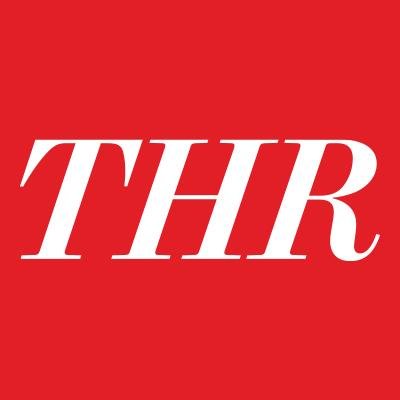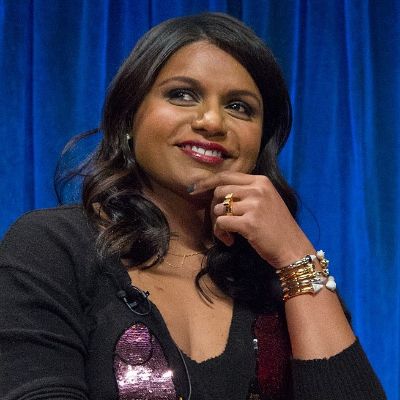 A late-night live television sketch comedy and variety show created by Lorne Michaels. The show's comedy sketches, which parody contemporary culture and politics, are performed by a large and varying cast of repertory and newer cast members. Each episode is hosted by a celebrity guest, who usually delivers an opening monologue and performs in sketches with the cast, and features performances by a musical guest.
The Twilight Zone
Comedy, Drama
Also Recommended By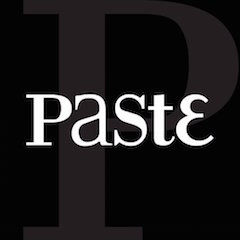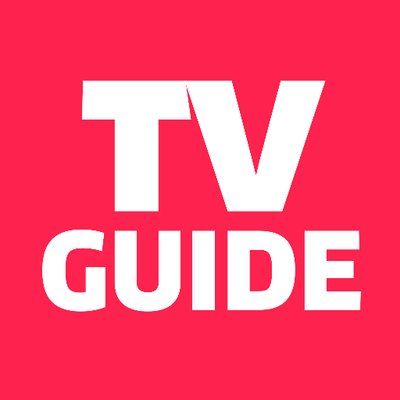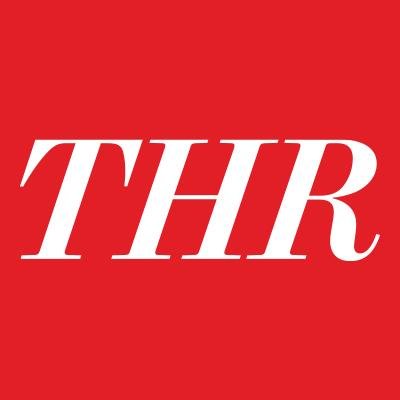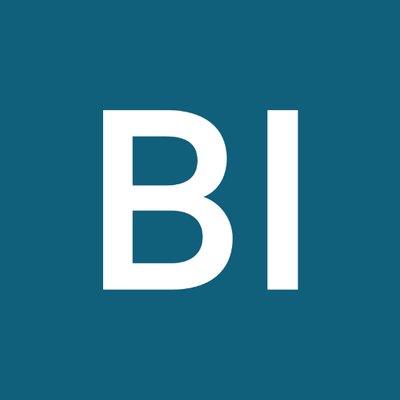 A series of unrelated stories containing drama, psychological thriller, fantasy, science fiction, suspense, and/or horror, often concluding with a macabre or unexpected twist.
The Simpsons
Animation, Comedy
Also Recommended By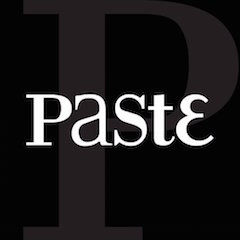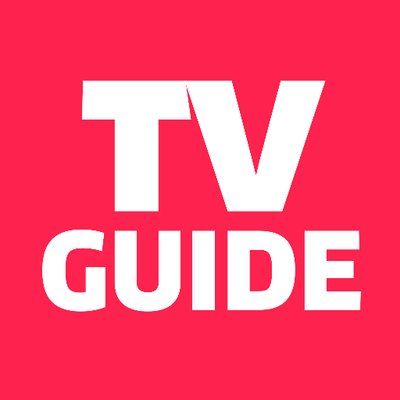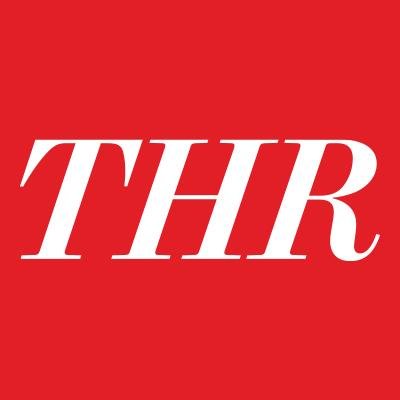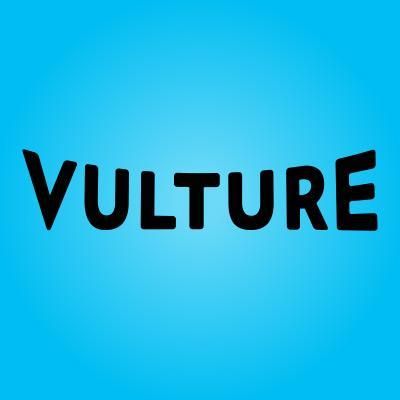 Set in Springfield, the average American town, the show focuses on the antics and everyday adventures of the Simpson family; Homer, Marge, Bart, Lisa and Maggie, as well as a virtual cast of thousands. Since the beginning, the series has been a pop culture icon, attracting hundreds of celebrities to guest star. The show has also made name for itself in its fearless satirical take on politics, media and American life in general.
Seinfeld
Comedy
Also Recommended By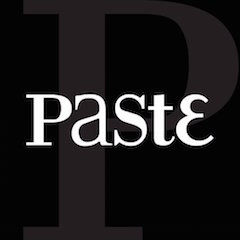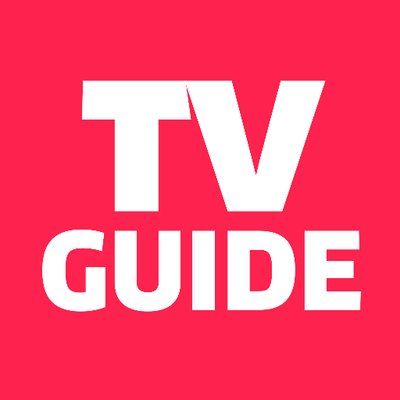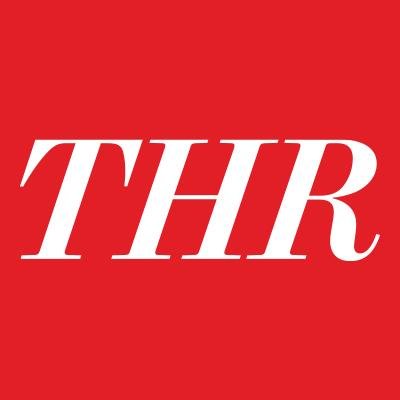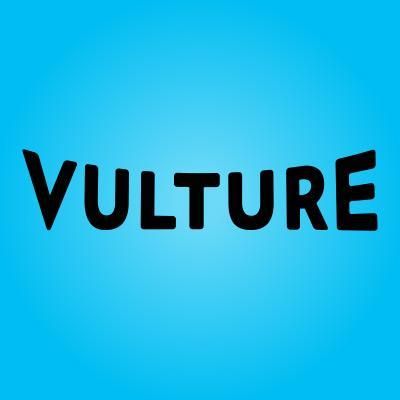 Seinfeld is an American television sitcom that originally aired on NBC from July 5, 1989, to May 14, 1998. It lasted nine seasons, and is now in syndication. It was created by Larry David and Jerry Seinfeld, the latter starring as a fictionalized version of himself. Set predominantly in an apartment block in Manhattan's Upper West Side in New York City, the show features a handful of Jerry's friends and acquaintances, particularly best friend George Costanza, former girlfriend Elaine Benes, and neighbor across the hall Cosmo Kramer.
Mad Men
Drama
Also Recommended By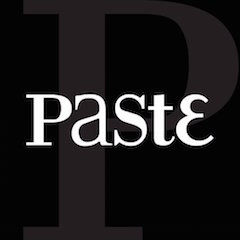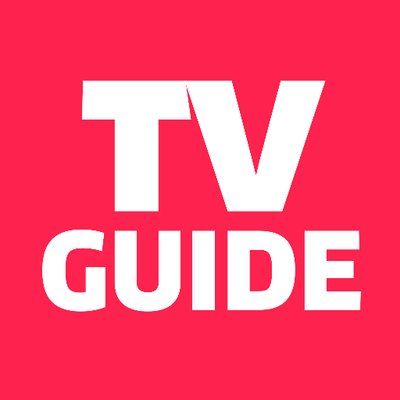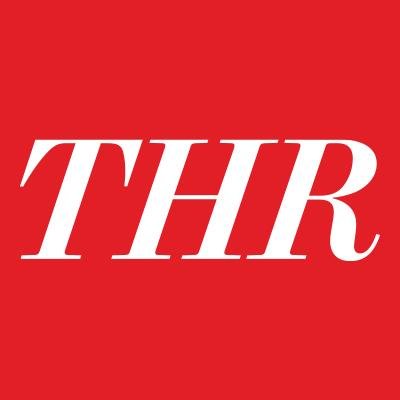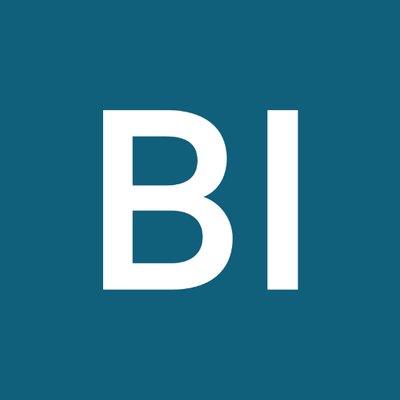 Mad Men is set in the 1960s, initially at the fictional Sterling Cooper advertising agency on Madison Avenue in New York City, and later at the newly created firm, Sterling Cooper Draper Pryce, located nearby in the Time-Life Building, at 1271 Avenue of the Americas. According to the show's pilot, the phrase "mad men" was a slang term coined in the 1950s by advertisers working on Madison Avenue to refer to themselves. The focal point of the series is Don Draper, creative director at Sterling Cooper and a founding partner at Sterling Cooper Draper Pryce, and the people in his life, both in and out of the office. The plot focuses on the business of the agencies as well as the personal lives of the characters, regularly depicting the changing moods and social mores of the United States in the 1960s.
Breaking Bad
Drama
Also Recommended By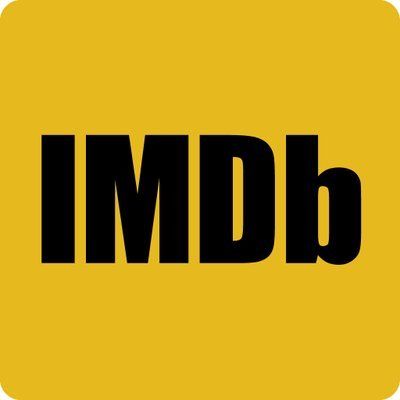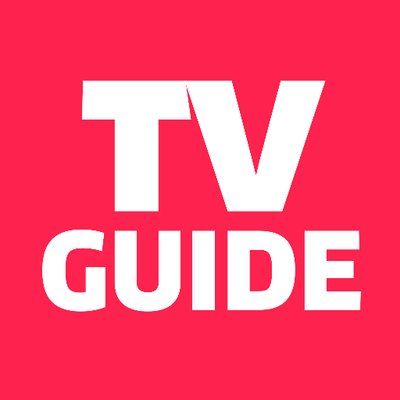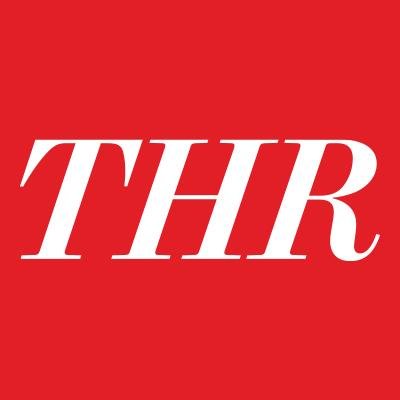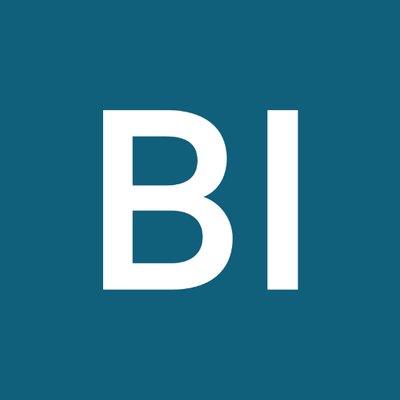 Breaking Bad is an American crime drama television series created and produced by Vince Gilligan. Set and produced in Albuquerque, New Mexico, Breaking Bad is the story of Walter White, a struggling high school chemistry teacher who is diagnosed with inoperable lung cancer at the beginning of the series. He turns to a life of crime, producing and selling methamphetamine, in order to secure his family's financial future before he dies, teaming with his former student, Jesse Pinkman. Heavily serialized, the series is known for positioning its characters in seemingly inextricable corners and has been labeled a contemporary western by its creator.
The Wire
Drama, Crime
Also Recommended By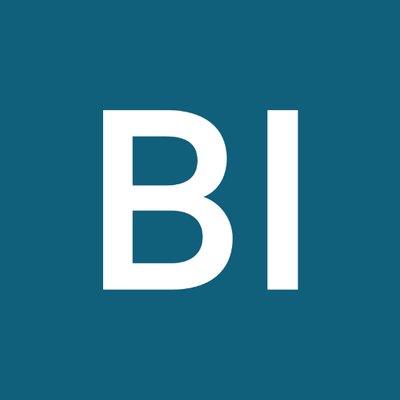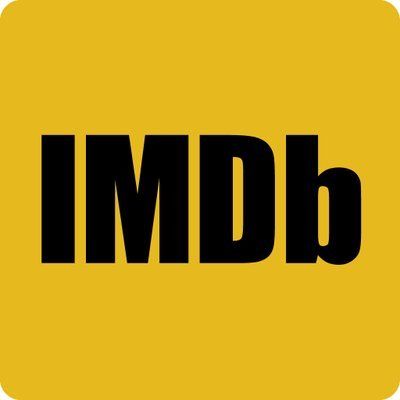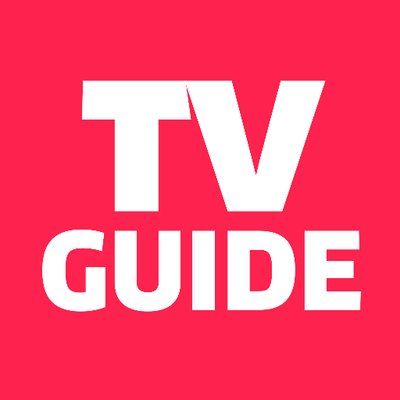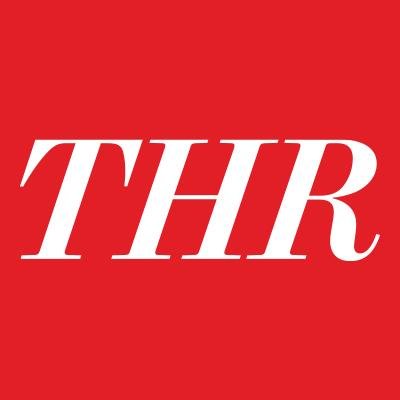 Told from the points of view of both the Baltimore homicide and narcotics detectives and their targets, the series captures a universe in which the national war on drugs has become a permanent, self-sustaining bureaucracy, and distinctions between good and evil are routinely obliterated.
The Sopranos
Drama
Also Recommended By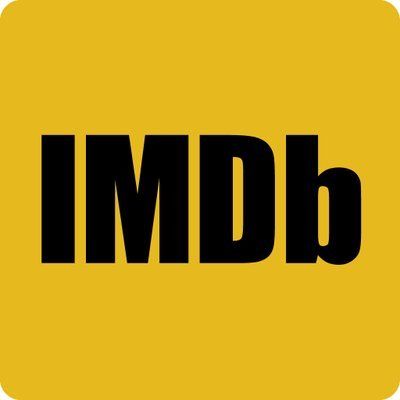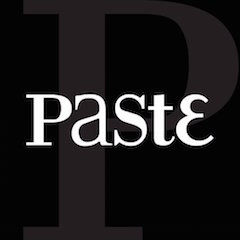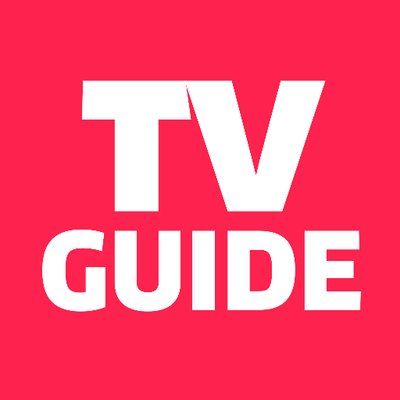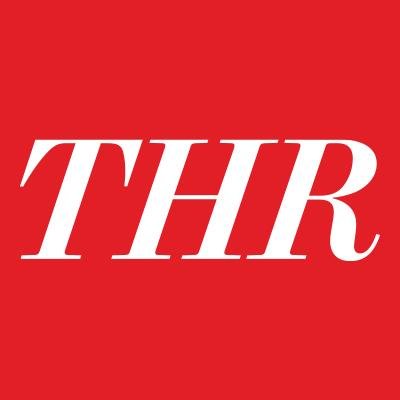 The Sopranos is an American television drama created by David Chase. The series revolves around the New Jersey-based Italian-American mobster Tony Soprano and the difficulties he faces as he tries to balance the conflicting requirements of his home life and the criminal organization he heads. Those difficulties are often highlighted through his ongoing professional relationship with psychiatrist Jennifer Melfi. The show features Tony's family members and Mafia associates in prominent roles and story arcs, most notably his wife Carmela and his cousin and protégé Christopher Moltisanti.