Three's Company
Comedy
Also Recommended By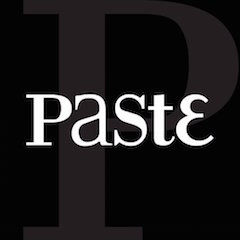 Three's Company is an American sitcom that aired from March 15, 1977, to September 18, 1984, on ABC. It is based on the British sitcom, Man About the House. The story revolves around three single roommates: Janet Wood, Chrissy Snow and Jack Tripper who all platonically share Apartment 201 in a Santa Monica, California apartment building owned by Mr. and Mrs. Roper. Later, following Suzanne Somers's departure, Jenilee Harrison joined the cast as Cindy Snow, who was later replaced by Priscilla Barnes as Terri Alden. After the Ropers were spun-off into their own sitcom, Don Knotts joined the cast as the roommates' new landlord Ralph Furley, brother of the new building owner, Bart Furley. The show, a comedy of errors, chronicles the escapades and hijinks of the trio's constant misunderstandings, social lives, and struggle to keep up with the rent.
Growing Pains
Comedy
Also Recommended By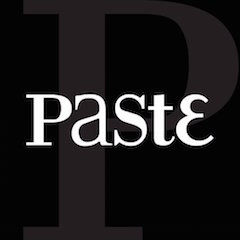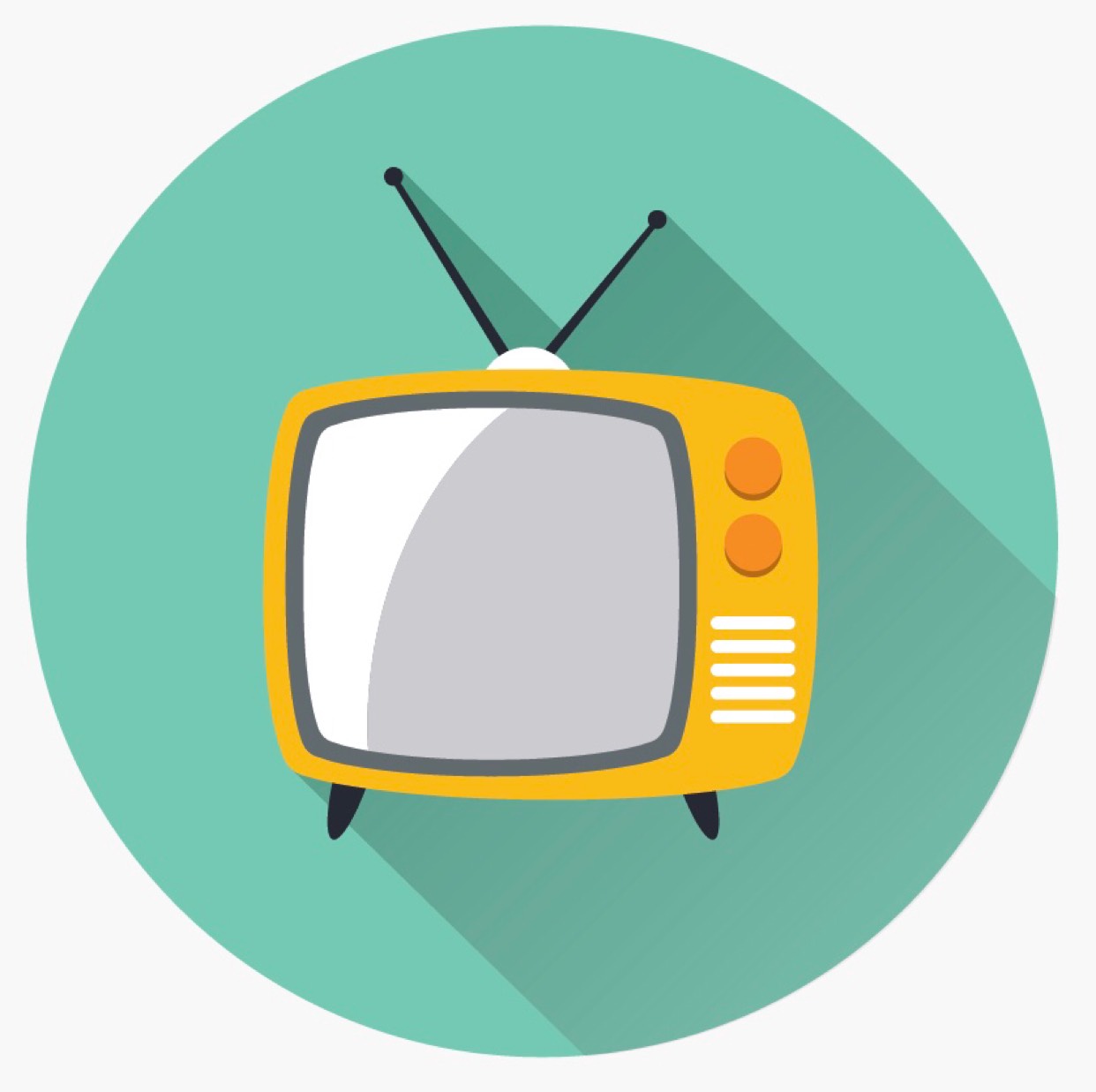 Growing Pains is an American television sitcom about an affluent family, residing in Huntington, Long Island, New York, with a working mother and a stay-at-home psychiatrist father raising three children together, which aired on ABC from September 24, 1985, to April 25, 1992.
Peep Show
Comedy
Also Recommended By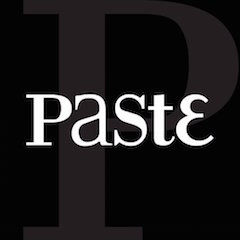 Peep Show is an award-winning British sitcom starring David Mitchell and Robert Webb. The television programme is written by Jesse Armstrong and Sam Bain, with additional material by Mitchell and Webb amongst others. It has been broadcast on Channel 4 since 2003. The show's eighth series makes it the longest-returning comedy in Channel 4 history. Stylistically, the show uses point of view shots with the thoughts of main characters Mark and Jeremy audible as voiceovers. Peep Show follows the lives of two men from their twenties to thirties, Mark Corrigan, who has steady employment for most of the series, and Jeremy "Jez" Usbourne, an unemployed would-be musician. The pair met at the fictional Dartmouth University, and now share a flat in Croydon, South London. Mark is initially a loan manager at the fictional JLB Credit, later becoming a waiter, and then a bathroom supplies salesman. He is financially secure, but awkward and socially inept, with a pessimistic and cynical attitude. Jeremy, having split up with his girlfriend Big Suze prior to the first episode, now lives in Mark's spare room. He usually has a much more optimistic and energetic outlook on the world than Mark, yet his self-proclaimed talent as a musician has yet to be recognised, and he is not as popular or attractive as he would like to think himself, although he is more successful with the opposite sex than Mark.
That '70s Show
Comedy
Also Recommended By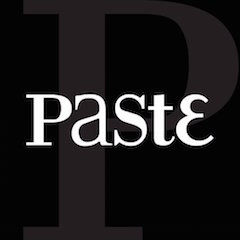 That '70s Show is an American television period sitcom that originally aired on Fox from August 23, 1998, to May 18, 2006. The series focused on the lives of a group of teenage friends living in the fictional suburban town of Point Place, Wisconsin, from May 17, 1976, to December 31, 1979. The main teenage cast members were Topher Grace, Mila Kunis, Ashton Kutcher, Danny Masterson, Laura Prepon, and Wilmer Valderrama. The main adult cast members were Debra Jo Rupp, Kurtwood Smith, Don Stark and, during the first three seasons, Tanya Roberts.
Sister, Sister
Comedy
Also Recommended By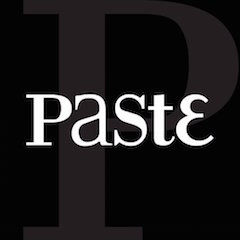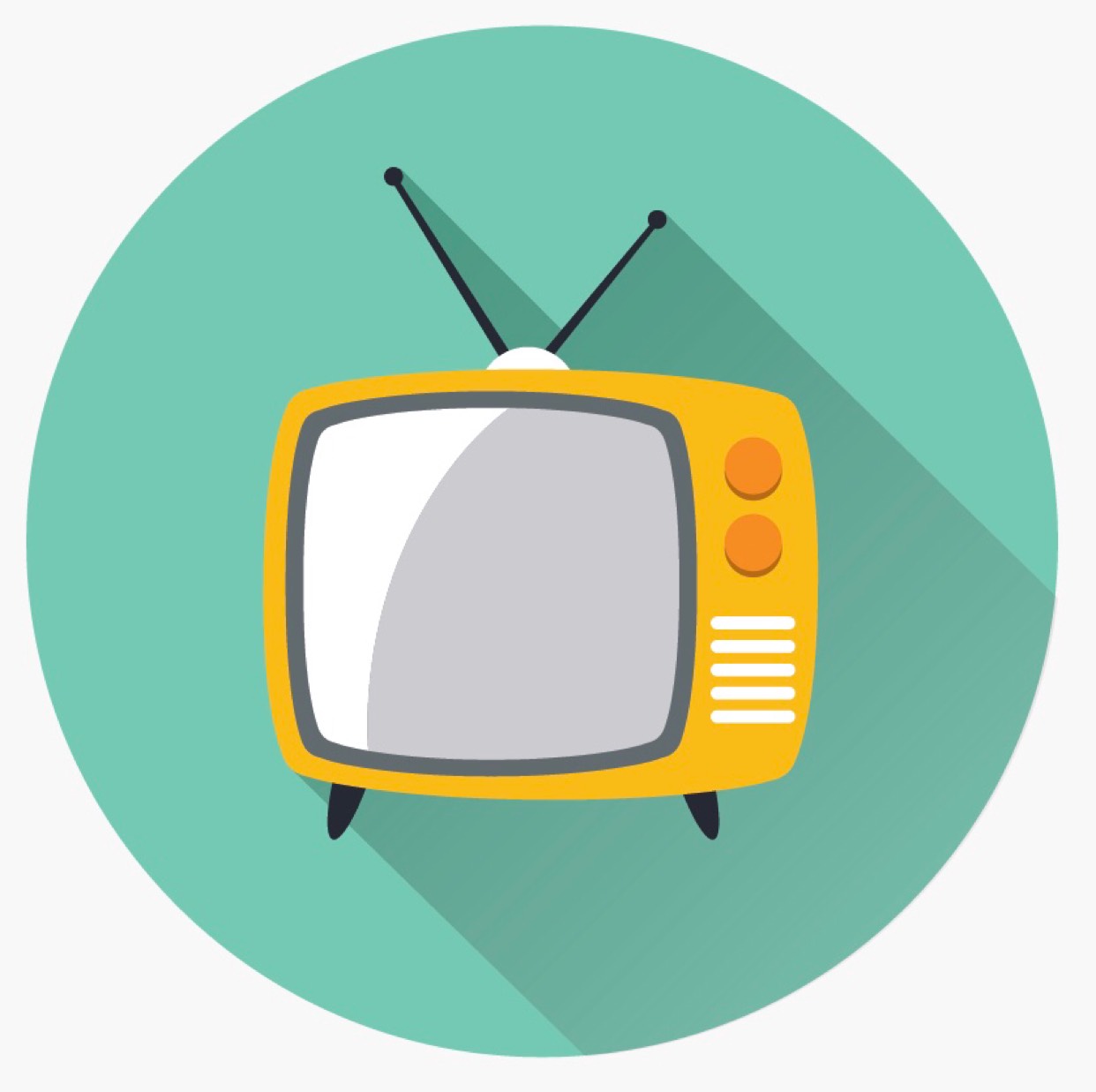 Sister, Sister is an American television sitcom starring identical twins Tia Mowry and Tamera Mowry. The premise of the show was that the girls were separated and adopted at birth, one to a single mother, one to a single father, and have met again after 14 years apart. Created by Kim Bass, Gary Gilbert and Fred Shafferman, the series was produced by de Passe Entertainment and Paramount Network Television. The cast, along with Tia and Tamera Mowry, also included Jackee Harry, Marques Houston and Tim Reid, with RonReaco Lee and Deon Richmond joining the cast in the fifth season. The series ran from April 1, 1994 to April 28, 1995 on ABC, and was canceled by the network after two seasons, due to poor ratings. The series was picked up by The WB and aired on that network from September 6, 1995, through May 23, 1999.
Welcome Back, Kotter
Comedy
Also Recommended By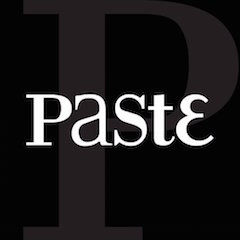 Welcome Back, Kotter is an American television sitcom starring Gabe Kaplan and featuring a young John Travolta. Videotaped in front of a live studio audience, it originally aired on the ABC network from September 9, 1975, to June 8, 1979.
The Wayans Bros.
Comedy
Also Recommended By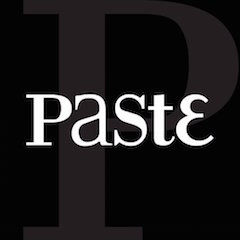 The Wayans Bros. is a situation comedy that aired from January 1995 to May 1999 on The WB. The series starred real-life brothers Shawn and Marlon Wayans. Both brothers were already well-known from the sketch comedy show In Living Color that was aired from 1990 to 1994 on Fox. The series also starred John Witherspoon and Anna Maria Horsford.
The Carmichael Show
Comedy
Also Recommended By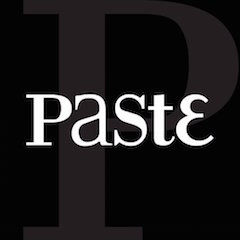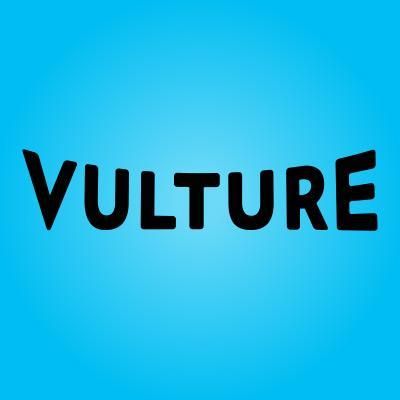 From the comedy of Jerrod Carmichael and Nick Stoller ("Neighbors") comes an irreverent sitcom inspired by Jerrod's relationships with his say-anything, contrarian father, his therapist-in-training girlfriend, his ever-hustling brother and his mother who is always, always, always right with Jesus. Taking the next step and moving in together, Jerrod and his girlfriend, Maxine (Amber West), are your average young couple trying to make it in the city. They're smart, motivated and looking to build a fulfilling life together. The only thing standing in their way is family. Between Jerrod's larger-than-life brother, Bobby (Lil Rel Howery), and his smothering and passionate parents (David Alan Grier, Loretta Devine), Jerrod and Maxine are put to the test navigating the boundaries of romance, family and sanity.
Happy Endings
Comedy
Also Recommended By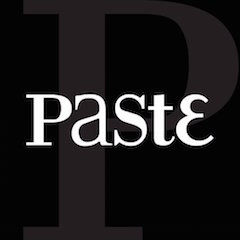 Happy Endings is an American television sitcom that ran on ABC from April 13, 2011 to May 3, 2013. The show follows the dysfunctional adventures of six best friends living in Chicago.
The Big Bang Theory
Comedy
Also Recommended By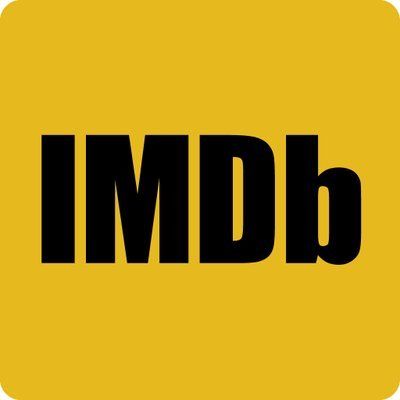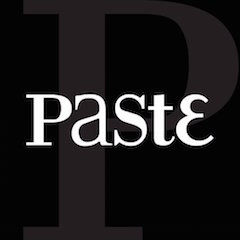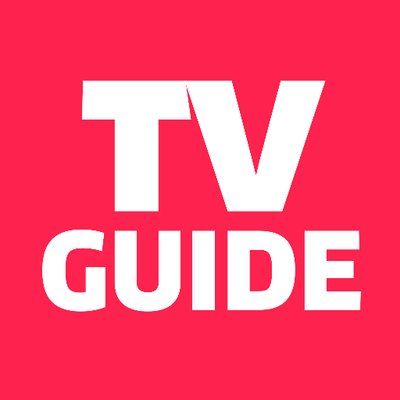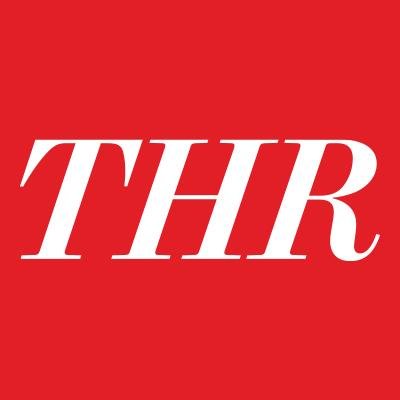 The Big Bang Theory is centered on five characters living in Pasadena, California: roommates Leonard Hofstadter and Sheldon Cooper; Penny, a waitress and aspiring actress who lives across the hall; and Leonard and Sheldon's equally geeky and socially awkward friends and co-workers, mechanical engineer Howard Wolowitz and astrophysicist Raj Koothrappali. The geekiness and intellect of the four guys is contrasted for comic effect with Penny's social skills and common sense.
Edward Scissorhands
Fantasy, Drama
Also Recommended By
A small suburban town receives a visit from a castaway unfinished science experiment named Edward.
The Last Man on Earth
Comedy, Sci-Fi & Fantasy
Also Recommended By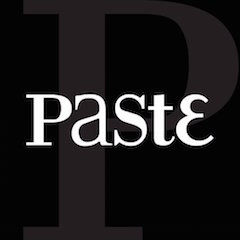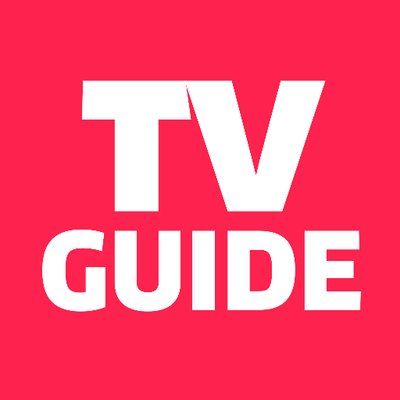 The year is 2022, and after an unlikely event, only one man is left on earth: Phil Miller, who used to be just an average guy who loved his family and hated his job at the bank. Now, in his RV, Phil searches the country for other survivors.
Girlfriends
Drama, Comedy
Also Recommended By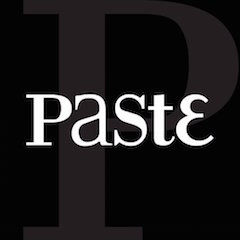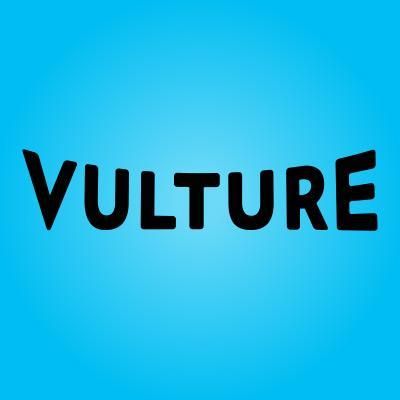 Girlfriends is an American comedy-drama sitcom that premiered on September 11, 2000, on UPN and aired on UPN's successor network, The CW, before being cancelled in 2008. The final episode aired on February 11, 2008. When Girlfriends returned in fall 2007 for its eighth season, it became the longest-running live-action sitcom on network television that was on air that year, as well as one of the highest-rated scripted shows on television among African American adults and women 18-34, including its spin-off The Game.
Blackadder
Comedy
Also Recommended By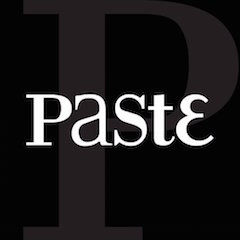 Blackadder is the name that encompassed four series of a BBC 1 period British sitcom, along with several one-off instalments. All television episodes starred Rowan Atkinson as anti-hero Edmund Blackadder and Tony Robinson as Blackadder's dogsbody, Baldrick. Each series was set in a different historical period with the two protagonists accompanied by different characters, though several reappear in one series or another, for example Melchett and Lord Flashheart. The first series titled The Black Adder was written by Richard Curtis and Rowan Atkinson, while subsequent episodes were written by Curtis and Ben Elton. The shows were produced by John Lloyd. In 2000 the fourth series, Blackadder Goes Forth, ranked at 16 in the "100 Greatest British Television Programmes", a list created by the British Film Institute. Also in the 2004 TV poll to find "Britain's Best Sitcom", Blackadder was voted the second-best British sitcom of all time, topped by Only Fools and Horses. It was also ranked as the 20th-best TV show of all time by Empire magazine.
Mork & Mindy
Comedy
Also Recommended By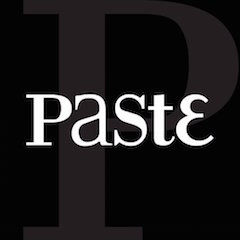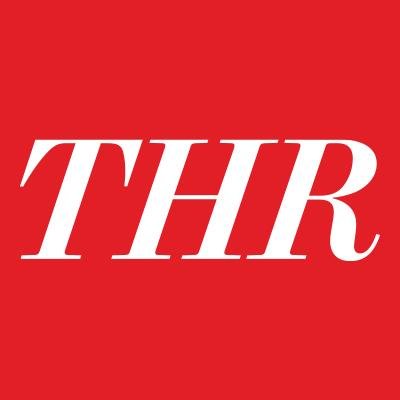 Mork & Mindy is an American science fiction sitcom broadcast from 1978 until 1982 on ABC. The series starred Robin Williams as Mork, an alien who comes to Earth from the planet Ork in a small, one-man egg-shaped spaceship. Pam Dawber co-starred as Mindy McConnell, his human friend and roommate. In 1997, the episode "Mork's Mixed Emotions" was ranked #94 on TV Guide's 100 Greatest Episodes of All Time list.
The Honeymooners
Comedy
Also Recommended By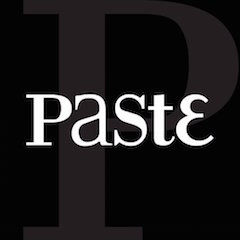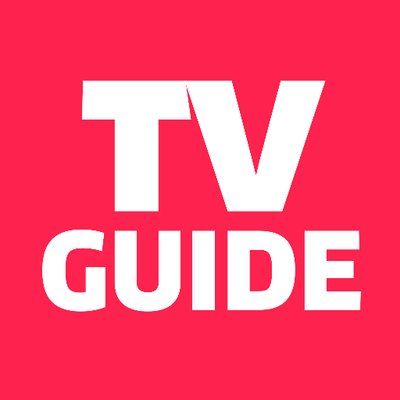 A bus driver and his sewer worker friend struggle to strike it rich while their wives look on with weary patience. One of the most influential situation comedy television series in American history.
Gilligan's Island
Comedy, Family
Also Recommended By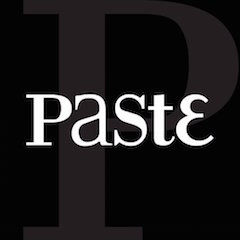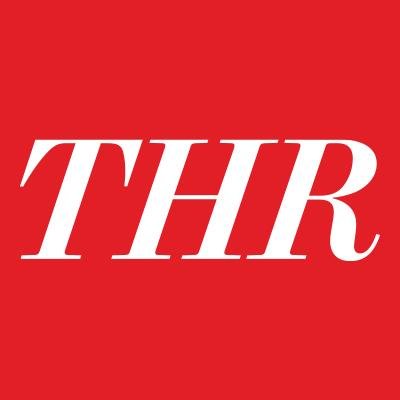 Gilligan's Island is an American sitcom created and produced by Sherwood Schwartz and originally produced by United Artists Television. The situation comedy series featured Bob Denver; Alan Hale, Jr.; Jim Backus; Natalie Schafer; Tina Louise; Russell Johnson; and Dawn Wells. It aired for three seasons on the CBS network from September 26, 1964, to September 4, 1967. Originally sponsored by Philip Morris & Company and Procter & Gamble, the show followed the comic adventures of seven castaways as they attempted to survive the island on which they had been shipwrecked. Most episodes revolve around the dissimilar castaways' conflicts and their failed attempts to escape their plight. Gilligan's Island ran for a total of 98 episodes. The first season, consisting of 36 episodes, was filmed in black-and-white. These episodes were later colorized for syndication. The show's second and third seasons and the three television movie sequels were filmed in color. The show enjoyed solid ratings during its original run, then grew in popularity during decades of syndication, especially in the 1970s and 1980s when many markets ran the show in the late afternoon after school. Today, the title character of Gilligan is widely recognized as an American cultural icon.
Borat: Cultural Learnings of America for Make Benefit Glorious Nation of Kazakhstan
Comedy
Also Recommended By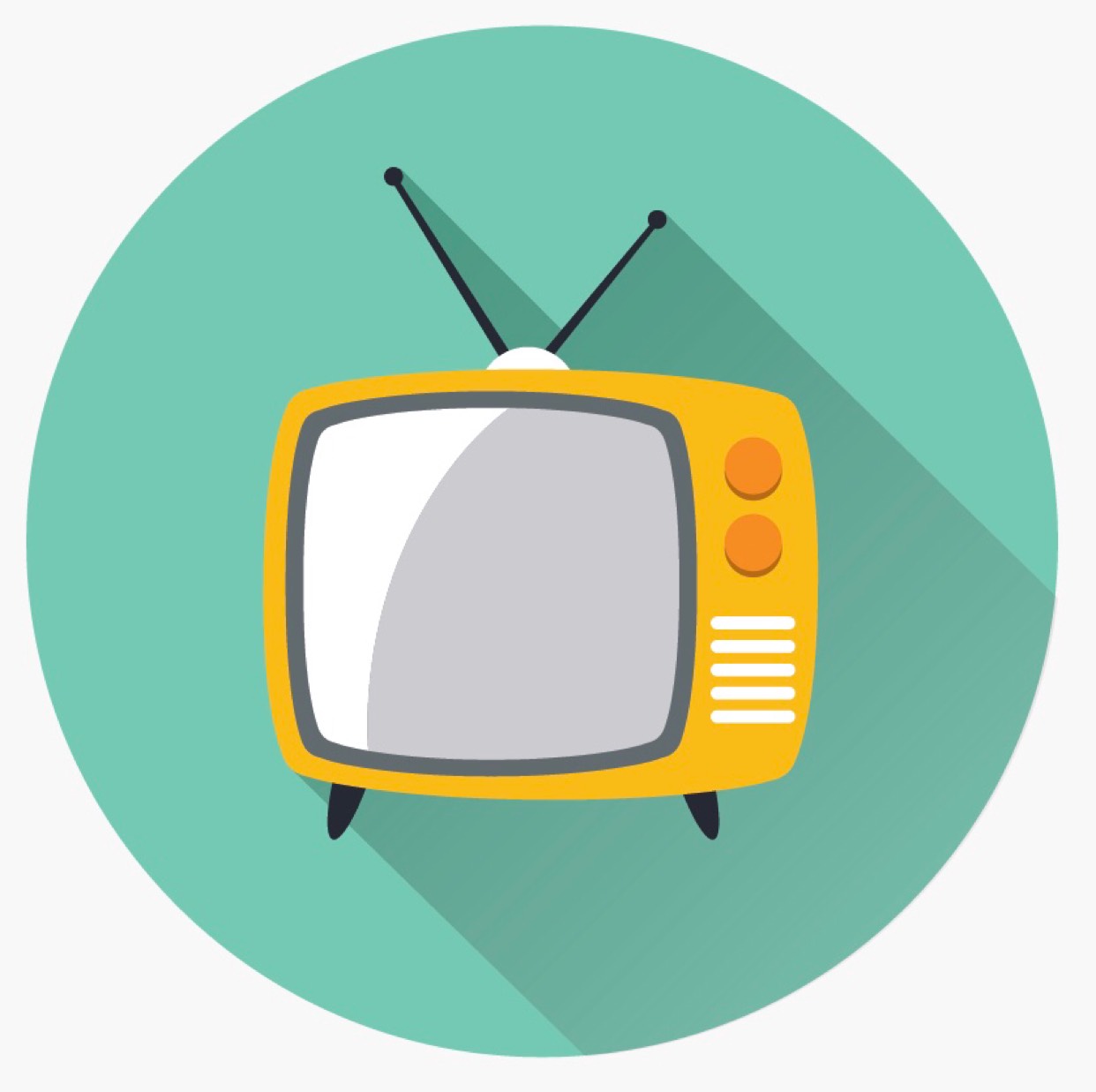 Kazakh journalist Borat Sagdiyev travels to America to make a documentary. As he zigzags across the nation, Borat meets real people in real situations with hysterical consequences. His backwards behavior generates strong reactions around him exposing prejudices and hypocrisies in American culture.
Undeclared
Comedy
Also Recommended By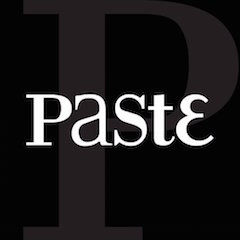 College freshman Steve Karp, his girlfriend and their fellow dorm-mates embark on one the greatest experiences of their lives...unfortunately for Steve, his lonely and recently divorced father is tagging along for the ride.
Brooklyn Nine-Nine
Comedy, Crime
Also Recommended By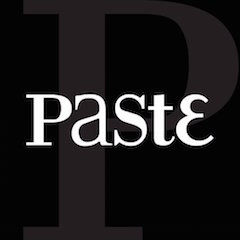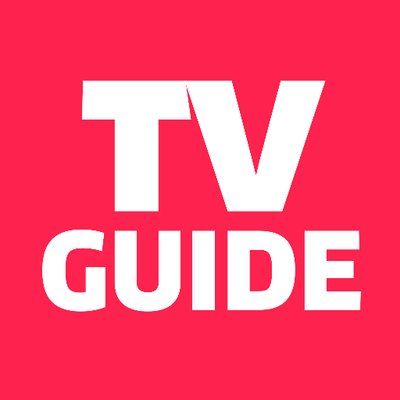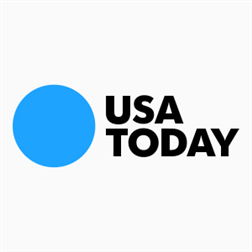 A single-camera ensemble comedy following the lives of an eclectic group of detectives in a New York precinct, including one slacker who is forced to shape up when he gets a new boss.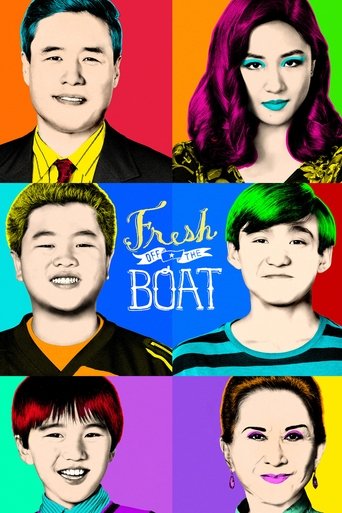 Fresh Off the Boat
Comedy
Also Recommended By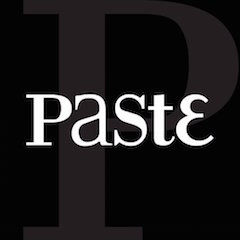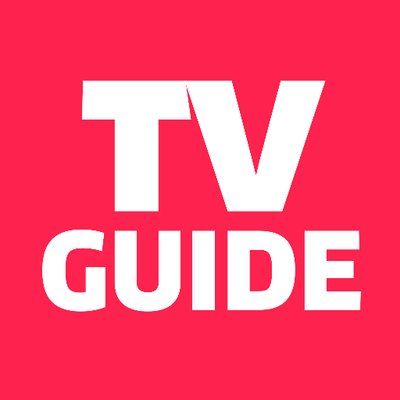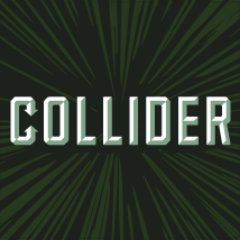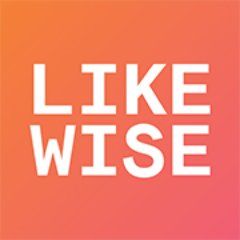 A '90s-set single-camera comedy about a hip-hop-loving Asian kid growing up in suburban Orlando, being raised by an immigrant father obsessed with all things American and an immigrant mother often bewildered by white culture.
The Thick of It
Comedy
Also Recommended By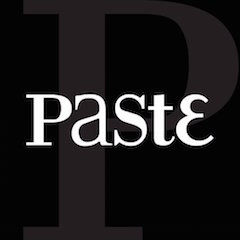 Set in the corridors of power and spin, the Minister for Social Affairs is continually harassed by Number 10's policy enforcer and dependent on his not-so-reliable team of civil servants.
The Sixth Sense
Mystery, Thriller
A psychological thriller about an eight year old boy named Cole Sear who believes he can see into the world of the dead. A child psychologist named Malcolm Crowe comes to Cole to help him deal with his problem, learning that he really can see ghosts of dead people.
Eastbound & Down
Comedy
Also Recommended By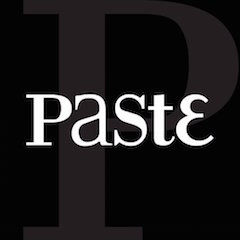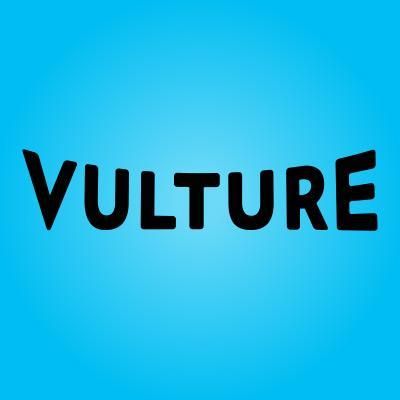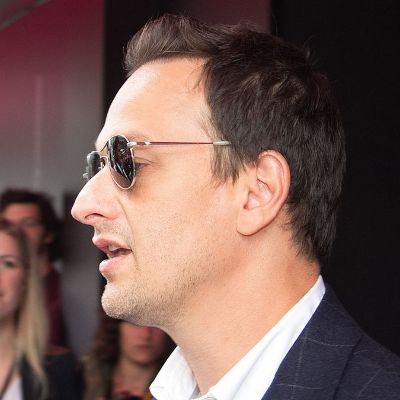 Years after he turned his back on his hometown, a burned-out major league ballplayer returns to teach phys ed at his old middle school.
Diff'rent Strokes
Comedy
Also Recommended By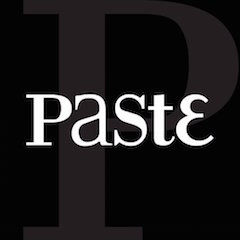 Diff'rent Strokes is an American television sitcom that aired on NBC from November 3, 1978, to May 4, 1985, and on ABC from September 27, 1985, to March 7, 1986. The series stars Gary Coleman and Todd Bridges as Arnold and Willis Jackson, two African American boys from Harlem who are taken in by a rich white Park Avenue businessman named Phillip Drummond and his daughter Kimberly, for whom their deceased mother previously worked. During the first season and first half of the second season, Charlotte Rae also starred as the Drummonds' housekeeper, Mrs. Garrett. The series made stars out of child actors Gary Coleman, Todd Bridges, and Dana Plato, and became known for the "very special episodes" in which serious issues such as racism, illegal drug use and child sexual abuse were dramatically explored. The lives of these stars were later plagued by legal troubles and drug addiction, as the stardom and success they achieved while on the show eluded them after the series was cancelled, with both Plato and Coleman having early deaths.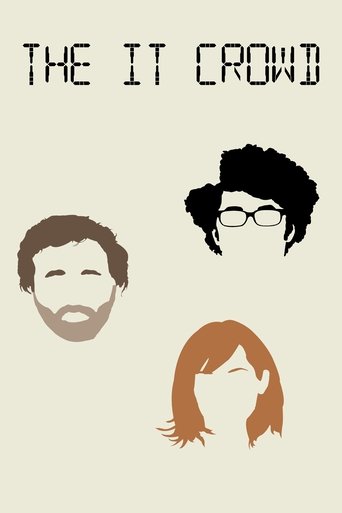 The IT Crowd
Comedy
Also Recommended By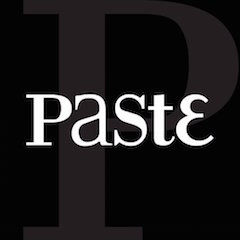 UK Comedy series about two I.T. nerds and their clueless female manager, who work in the basement of a very successful company. When they are called on for help, they are never treated with any respect at all.
Get a Life
Sci-Fi & Fantasy, Comedy
Also Recommended By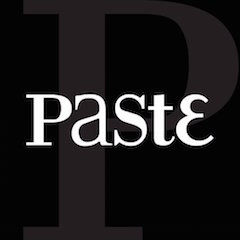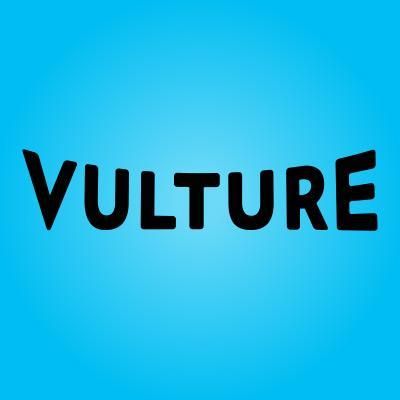 Get a Life is a television sitcom that was broadcast in the United States on the Fox Network from September 23, 1990, to March 8, 1992. The show stars Chris Elliott as a 30-year-old paperboy named Chris Peterson. Peterson lived in an apartment above his parents' garage. The opening credits depict Chris Peterson delivering newspapers on his bike to the show's theme song, "Stand" by R.E.M. The show was a creation of Elliott, Adam Resnick and writer/director David Mirkin. Mirkin was executive producer/showrunner of the series and also directed most of the episodes. Notable writers of the series included Charlie Kaufman, screenwriter of Being John Malkovich; and Bob Odenkirk, co-creator of Mr. Show with Bob and David and Tenacious D. The show was unconventional for a prime time sitcom, and many times the storylines of the episodes were surreal. For example, Elliott's character actually dies in twelve episodes. The causes of death included being crushed by a giant boulder, old age, tonsillitis, stab wounds, gunshot wounds, falling from an airplane, strangulation, getting run over by cars, choking on cereal, and simply exploding. For this reason, it was a struggle for Elliott and Mirkin to get the show on the air. Many of the executives at the Fox Network hated the show and thought it was too disturbing and that Elliott's character was too insane.
Reno 911!
Comedy
Also Recommended By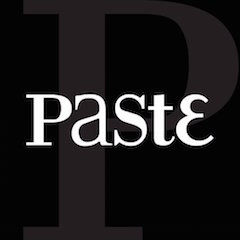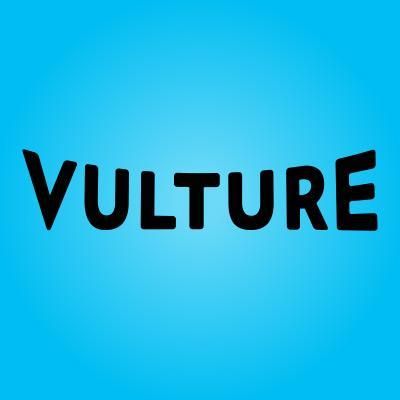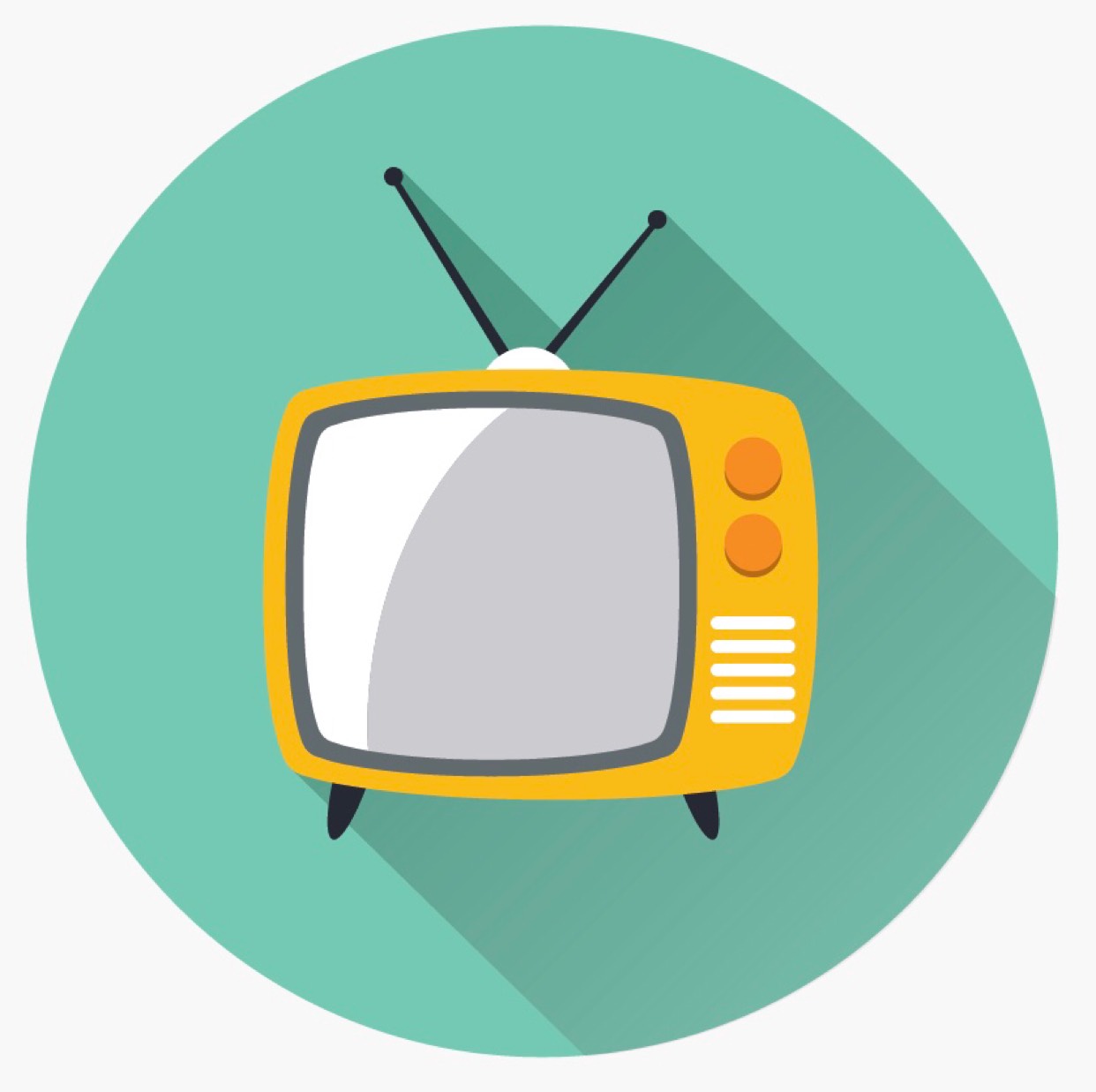 Reno 911! is an American comedy television series on Comedy Central that ran from 2003 to 2009. It is a mockumentary-style parody of law enforcement documentary shows, specifically COPS, with comic actors playing the police officers. Most of the material is improvised, using a broad outline, and with minimal scripted material. The series spawned a film, Reno 911!: Miami, featuring the same cast. Thomas Lennon, Robert Ben Garant and Kerri Kenney-Silver both starred in and are billed as creators of the series.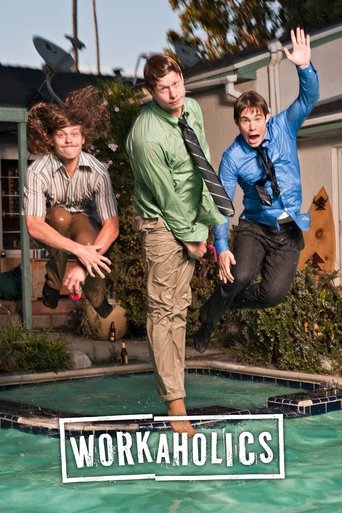 Workaholics
Comedy
Also Recommended By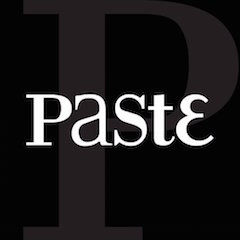 Workaholics is an American sitcom that premiered on Comedy Central on April 5, 2011. The series is in its third season, and is predominantly written by its stars Blake Anderson, Adam DeVine, Anders Holm, and co-creator Kyle Newacheck who play, respectively, three recent college dropouts, roommates, and co-workers at a telemarketing company—and their drug dealer, in Rancho Cucamonga, California.
Murphy Brown
Comedy
Also Recommended By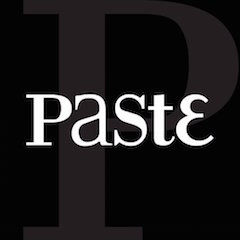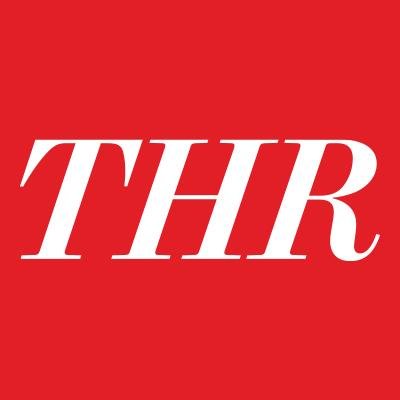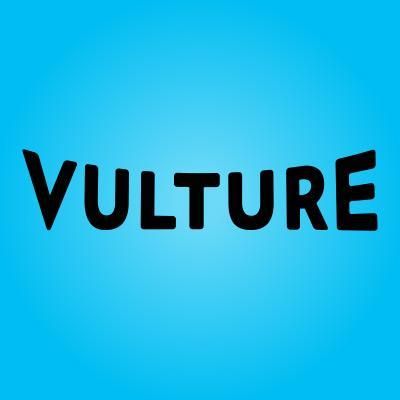 Murphy Brown is an American situation comedy which aired on CBS from November 14, 1988, to May 18, 1998, for a total of 247 episodes. The program starred Candice Bergen as the eponymous Murphy Brown, a famous investigative journalist and news anchor for FYI, a fictional CBS television newsmagazine.
The Dick Van Dyke Show
Comedy
Also Recommended By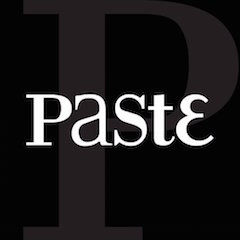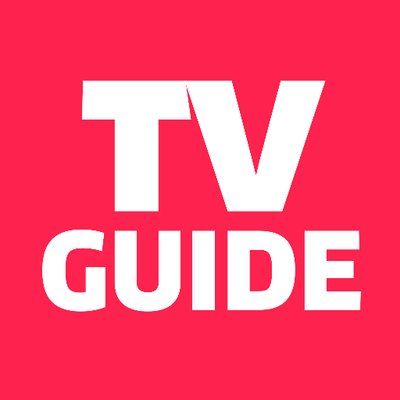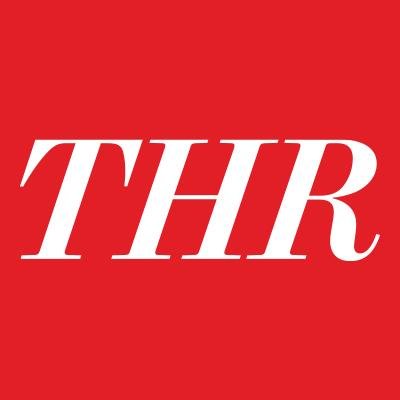 The Dick Van Dyke Show is an American television sitcom that initially aired on CBS from October 3, 1961, until June 1, 1966. The show was created by Carl Reiner and starred Dick Van Dyke, Rose Marie, Morey Amsterdam and Mary Tyler Moore. It centered around the work and home life of television comedy writer Rob Petrie. The show was produced by Reiner with Bill Persky and Sam Denoff. The music for the show's theme song was written by Earle Hagen. The series won 15 Emmy Awards. In 1997, the episodes "Coast-to-Coast Big Mouth" and "It May Look Like a Walnut" were ranked at 8 and 15 respectively on TV Guide's 100 Greatest Episodes of All Time. In 2002, it was ranked at 13 on TV Guide's 50 Greatest TV Shows of All Time.
Family Guy
Animation, Comedy
Also Recommended By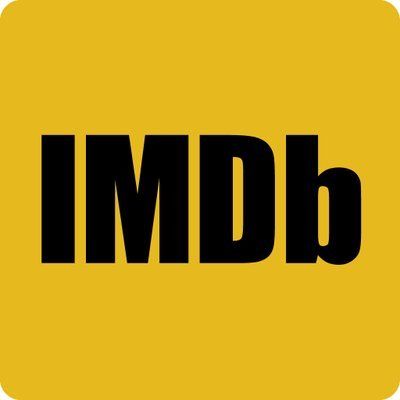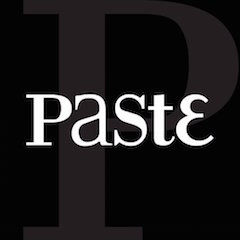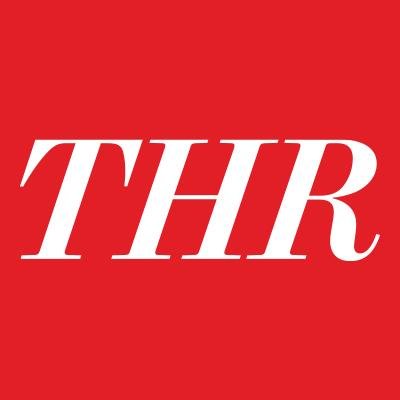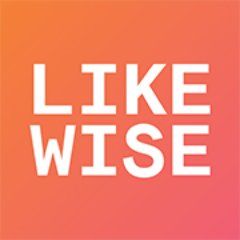 Sick, twisted, politically incorrect and Freakin' Sweet animated series featuring the adventures of the dysfunctional Griffin family. Bumbling Peter and long-suffering Lois have three kids. Stewie (a brilliant but sadistic baby bent on killing his mother and taking over the world), Meg (the oldest, and is the most unpopular girl in town) and Chris (the middle kid, he's not very bright but has a passion for movies). The final member of the family is Brian - a talking dog and much more than a pet, he keeps Stewie in check whilst sipping Martinis and sorting through his own life issues.
Sports Night
Comedy
Also Recommended By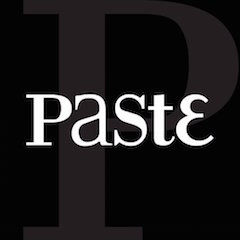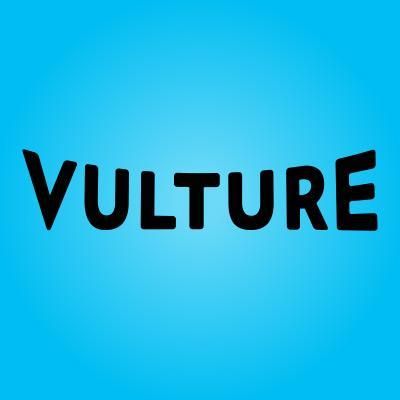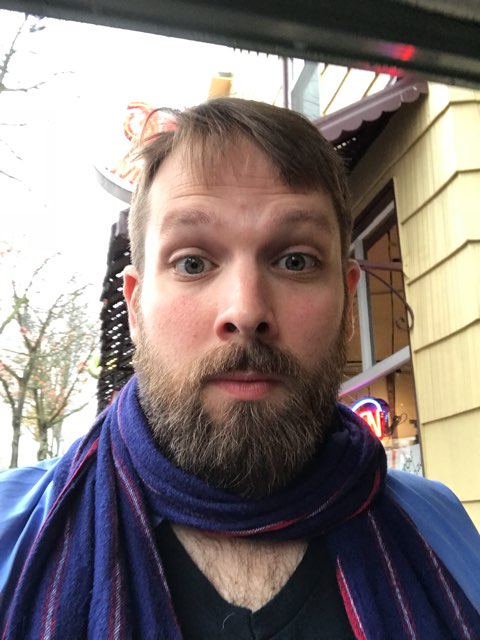 The offbeat cast and crew of a sports news show as they deal with professional, personal, and ethical challenges while functioning in a pressure-cooker work environment.
black-ish
Comedy
Also Recommended By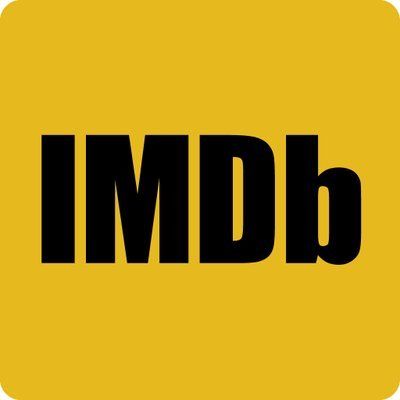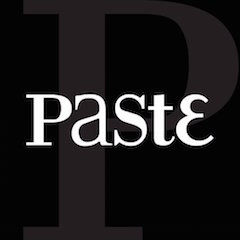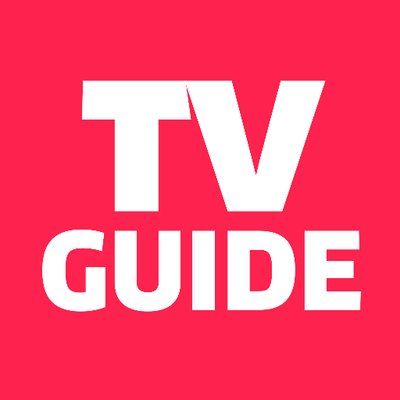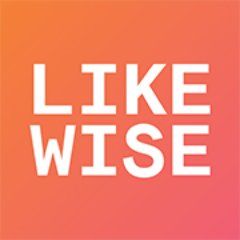 A family man struggles to gain a sense of cultural identity while raising his kids in a predominantly white, upper-middle-class neighborhood.
Everybody Loves Raymond
Comedy
Also Recommended By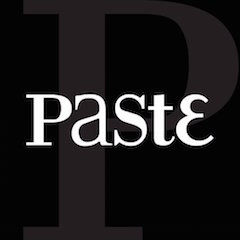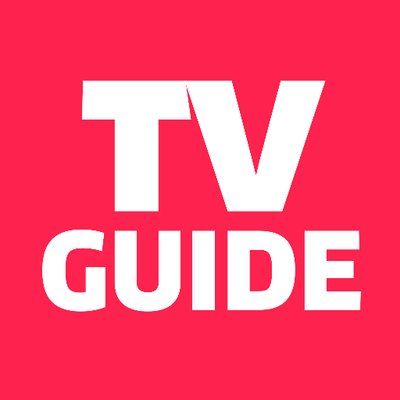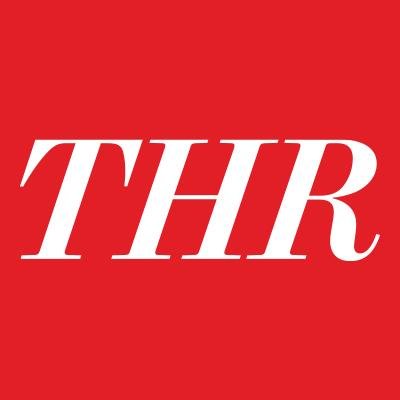 Everybody Loves Raymond is an American television sitcom starring Ray Romano, Patricia Heaton, Brad Garrett, Doris Roberts, and Peter Boyle. It originally ran on CBS from September 13, 1996, to May 16, 2005. Many of the situations from the show are based on the real-life experiences of Romano, creator/producer Phil Rosenthal and the show's writing staff. The main characters on the show are also loosely based on Romano's and Rosenthal's real-life family members. The show reruns in syndication on various channels, such as TBS, TV Land, and in most TV markets on local stations. From 2000 to 2007, KingWorld distributed the show for off-network syndication and Warner Bros. Television Distribution handled international distribution. In 2007, CBS Television Distribution took over King World's distribution. CBS only owns American syndication rights; ancillary rights are controlled by HBO and Warner Bros. Television.
Red Dwarf
Comedy, Sci-Fi & Fantasy
Also Recommended By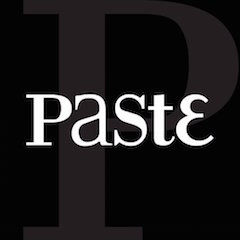 The adventures of the last human alive and his friends, stranded three million years into deep space on the mining ship Red Dwarf.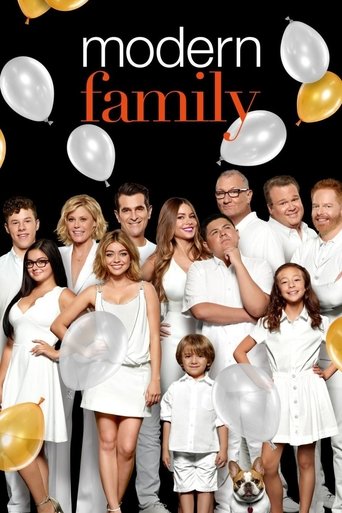 Modern Family
Comedy
Also Recommended By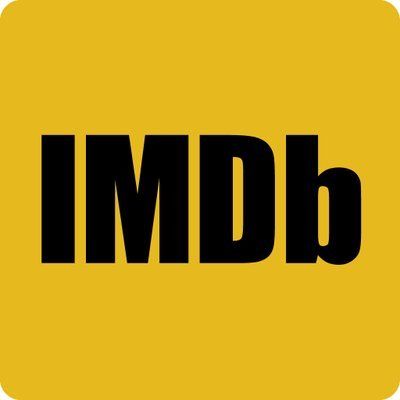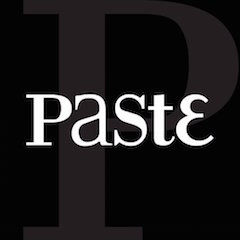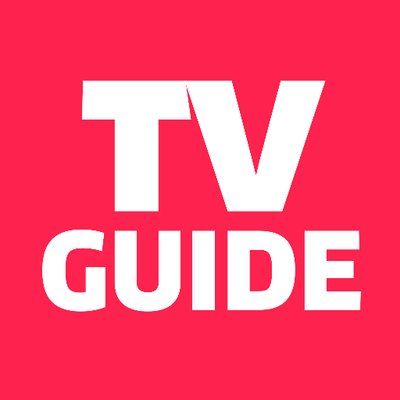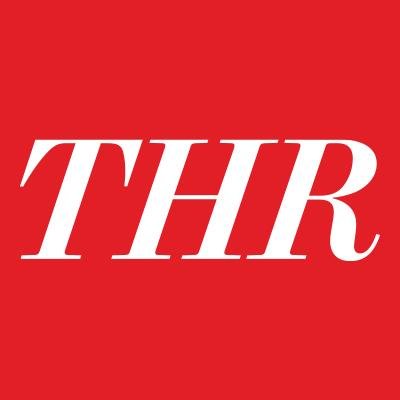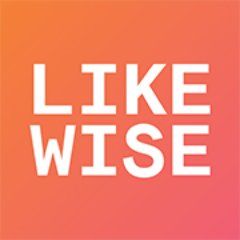 Modern Family stars the Pritchett-Dunphy-Tucker clan, a wonderfully large and blended family. Together these three families give us an honest and often hilarious look into the sometimes warm, sometimes twisted, embrace of the modern family.
The Venture Bros.
Animation, Action & Adventure
Also Recommended By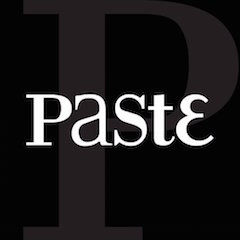 Hank and Dean Venture, with their father Doctor Venture and faithful bodyguard Brock Samson, go on wild adventures facing megalomaniacs, zombies, and suspicious ninjas, all for the glory of adventure. Or something like that.
The Young Ones
Comedy
Also Recommended By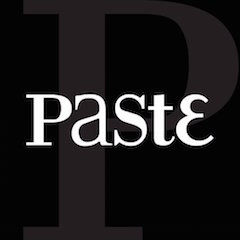 The Young Ones was a British sitcom, broadcast in Great Britain from 1982 to 1984 in two six-part series. Shown on BBC2, it featured anarchic, offbeat humour which helped bring alternative comedy to television in the 1980s and made household names of its writers and performers. In 1985, it was shown on MTV, one of the first non-music television shows on the fledgling channel.
Laverne & Shirley
Comedy
Also Recommended By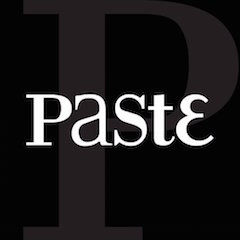 Laverne & Shirley is an American television sitcom that ran on ABC from January 27, 1976 to May 10, 1983. It starred Penny Marshall as Laverne De Fazio and Cindy Williams as Shirley Feeney, single roommates who worked as bottlecappers in a fictitious Milwaukee brewery called "Shotz Brewery." The show was a spin-off from Happy Days, as the two lead characters were originally introduced on that series as acquaintances of Fonzie. Set in roughly the same time period, the timeline started in approximately 1958, when the series began, through 1967, when the series ended. As with Happy Days, it was made by Paramount Television, created by Garry Marshall, and executive produced by Garry Marshall, Edward K. Milkis, and Thomas L. Miller.
Bob's Burgers
Animation, Comedy
Also Recommended By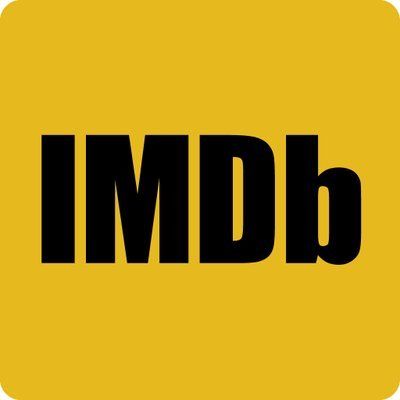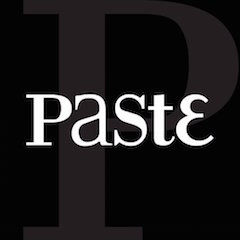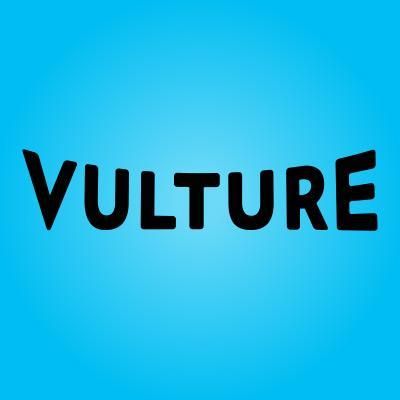 Bob's Burgers follows a third-generation restaurateur, Bob, as he runs Bob's Burgers with the help of his wife and their three kids. Bob and his quirky family have big ideas about burgers, but fall short on service and sophistication. Despite the greasy counters, lousy location and a dearth of customers, Bob and his family are determined to make Bob's Burgers "grand re-re-re-opening" a success.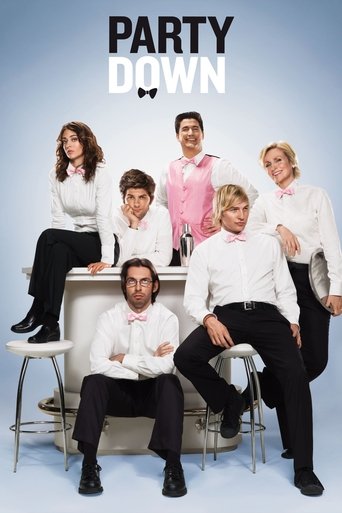 Party Down
Comedy
Also Recommended By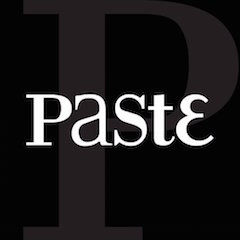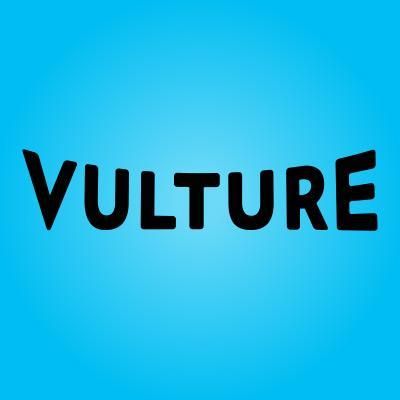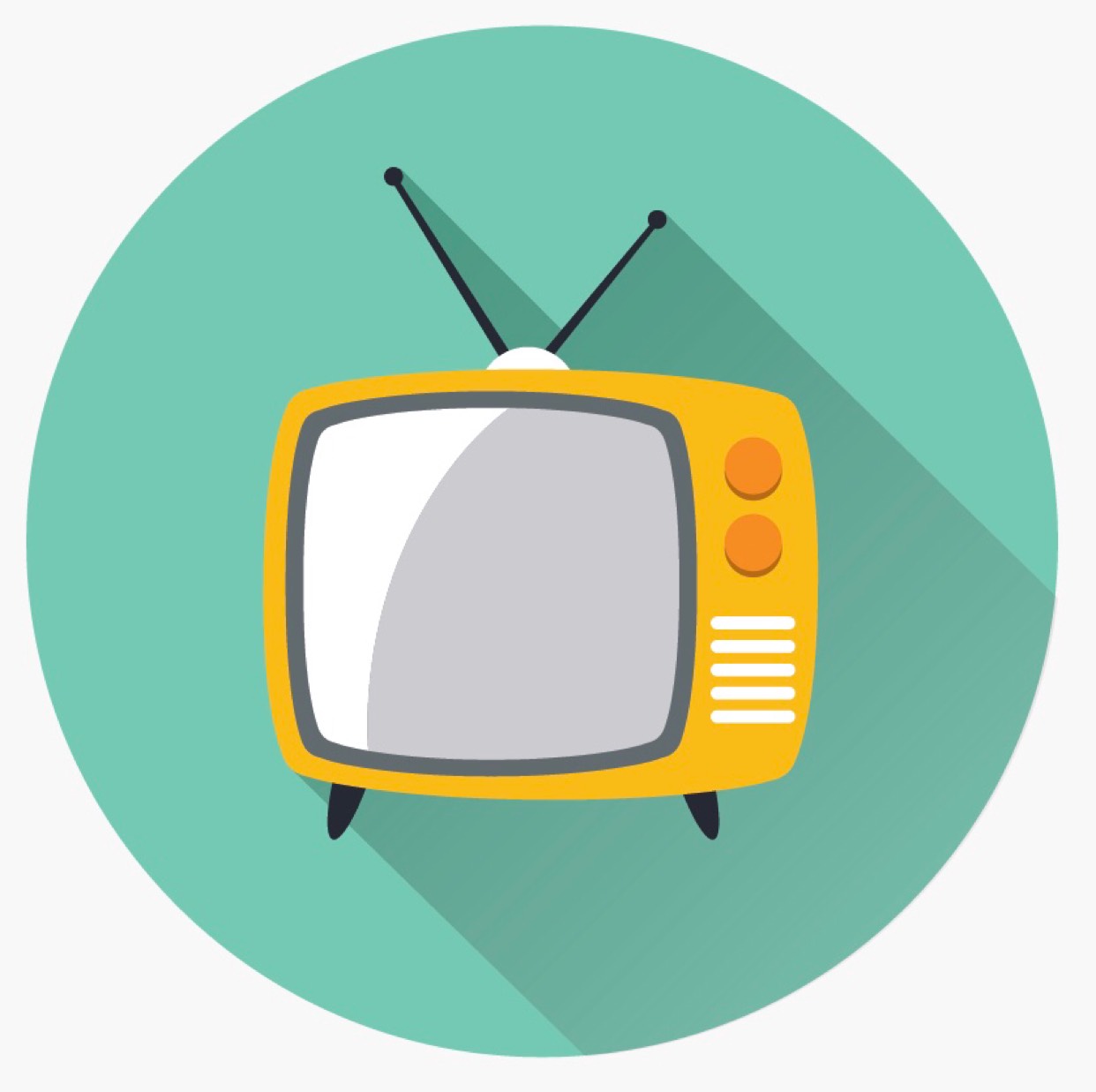 Party Down is an American comedy television series that follows a Los Angeles, California, catering team for the titular company. The sextet of aspiring Hollywood actors and writers, as well as drifting lost souls, work small-time catering gigs while hoping for their break or some positive change in their lives.
Fawlty Towers
Comedy
Also Recommended By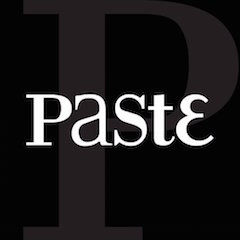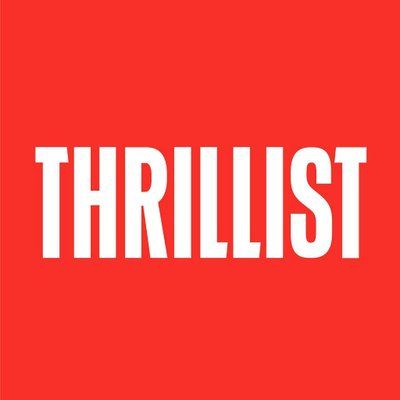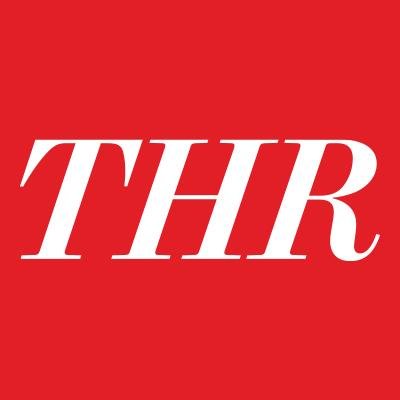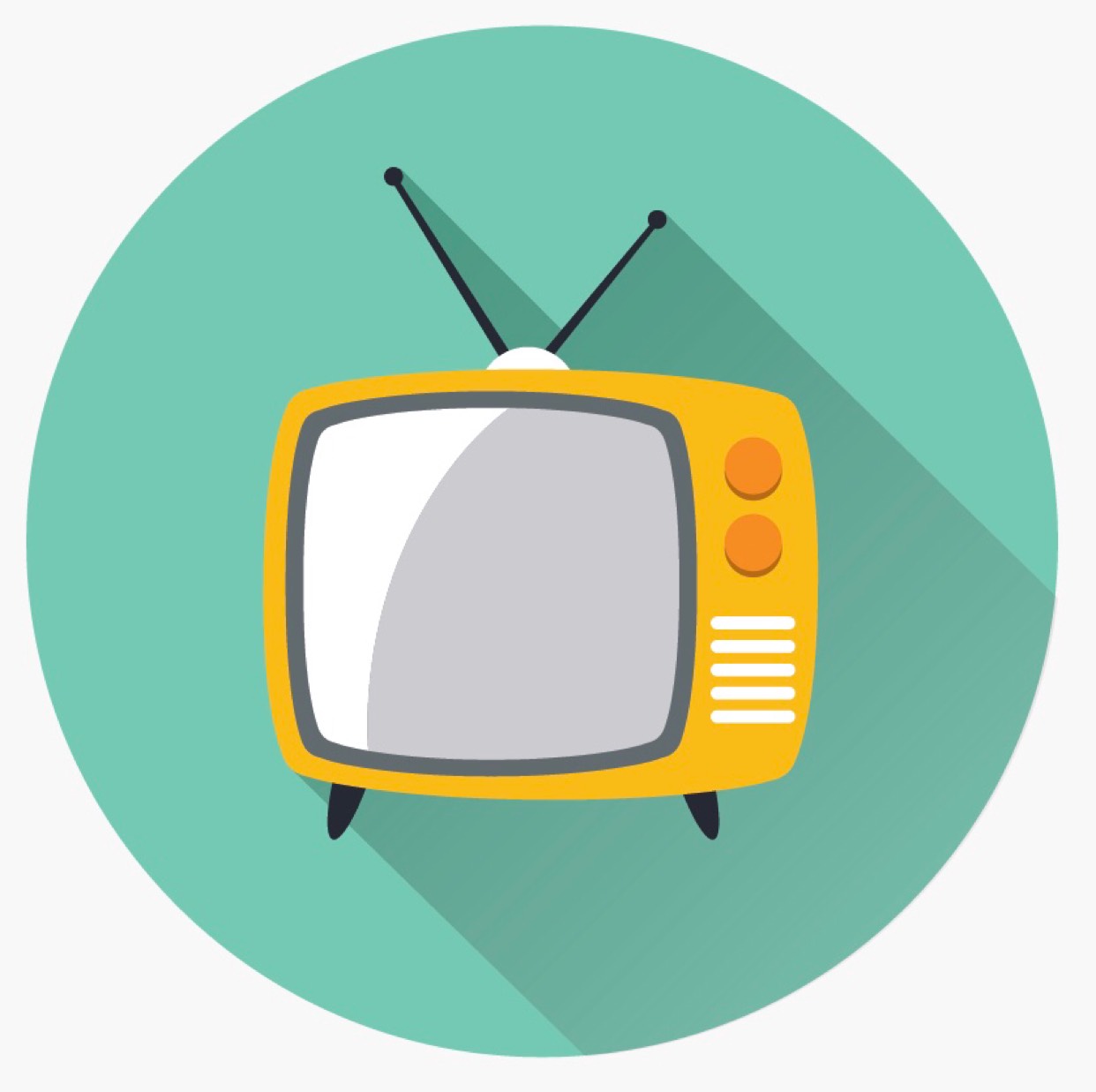 Fawlty Towers is a British sitcom produced by BBC Television that was first broadcast on BBC2 in 1975 and 1979. Twelve episodes were made. The show was written by John Cleese and his then wife Connie Booth, both of whom also starred in the show. The series is set in Fawlty Towers, a fictional hotel in the seaside town of Torquay, on the "English Riviera". The plots centre around tense, rude and put-upon owner Basil Fawlty, his bossy wife Sybil, a comparatively normal chambermaid Polly, and hapless Spanish waiter Manuel and their attempts to run the hotel amidst farcical situations and an array of demanding and eccentric guests. In a list drawn up by the British Film Institute in 2000, voted by industry professionals, Fawlty Towers was named the best British television series of all time.
Born on the Fourth of July
Drama, War
Also Recommended By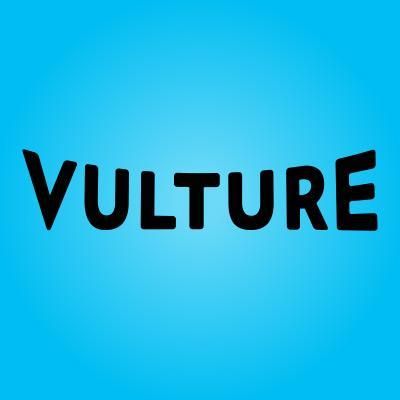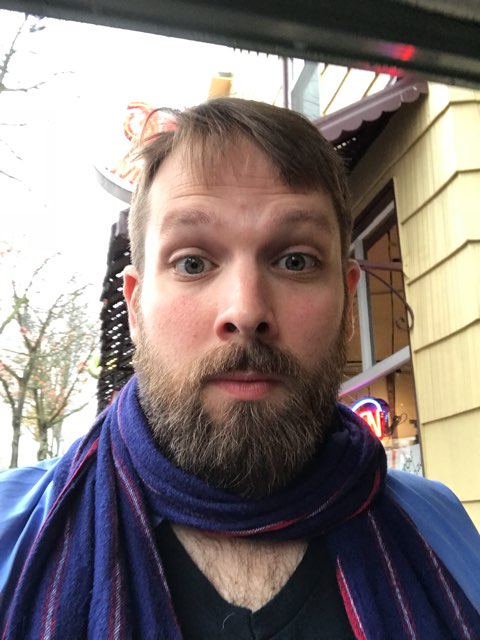 The biography of Ron Kovic. Paralyzed in the Vietnam war, he becomes an anti-war and pro-human rights political activist after feeling betrayed by the country he fought for.
Taxi
Comedy
Also Recommended By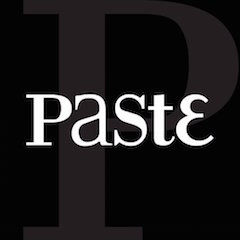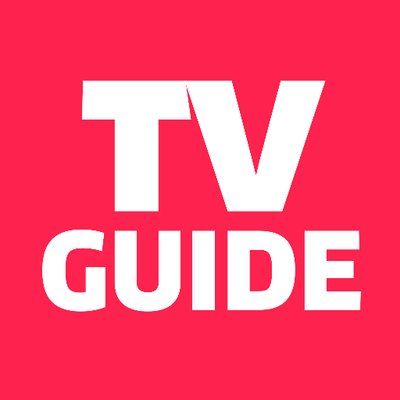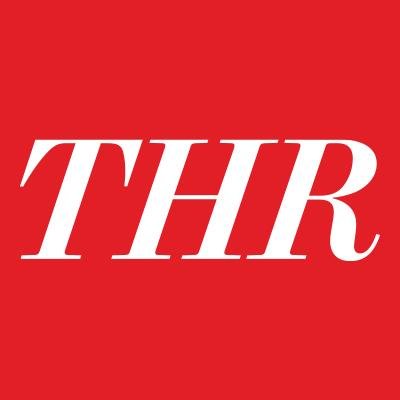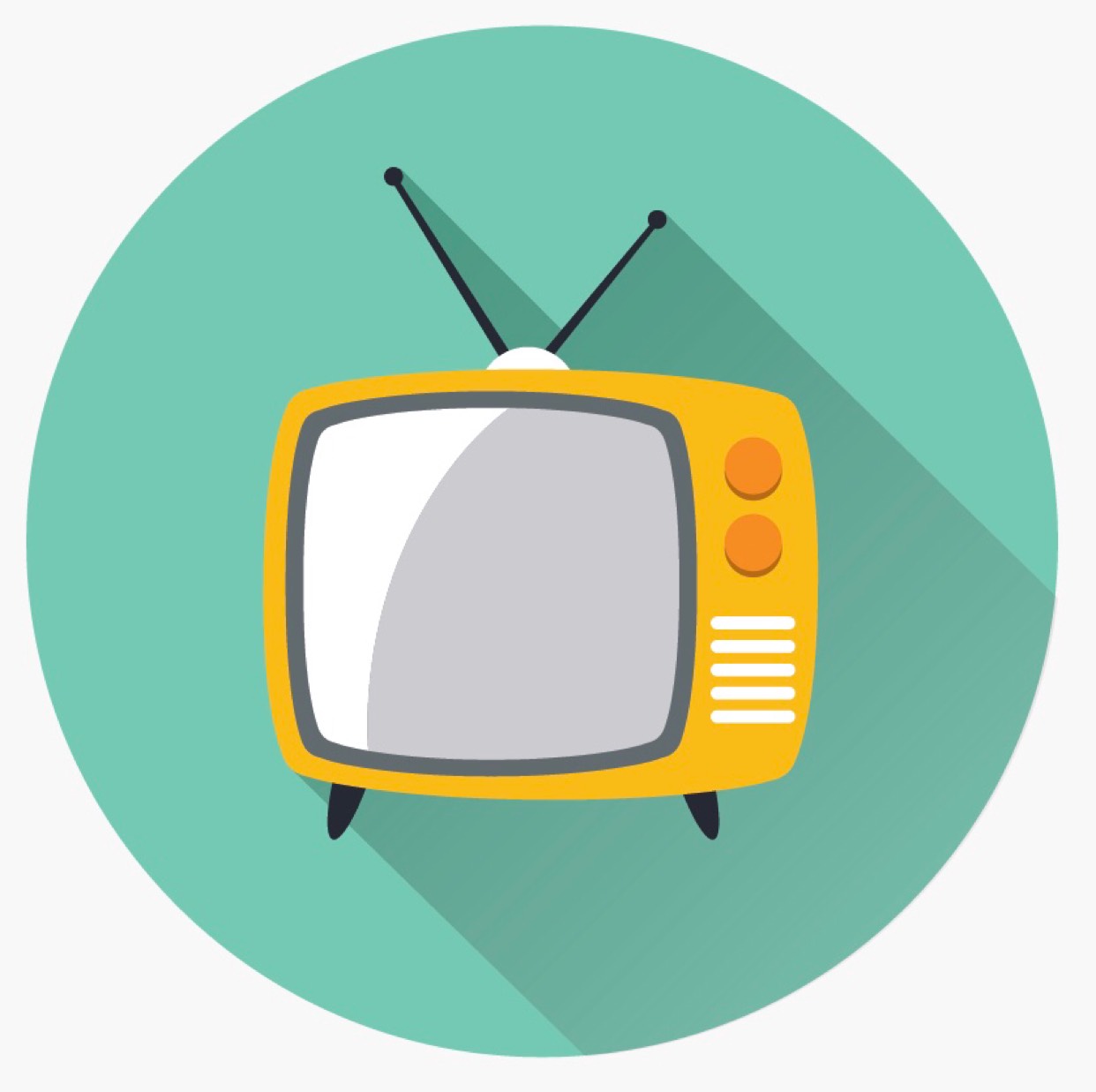 Louie De Palma is a cantankerous, acerbic taxi dispatcher in New York City. He tries to maintain order over a collection of varied and strange characters who drive for him. As he bullies and insults them from the safety of his "cage," they form a special bond among themselves, becoming friends and supporting each other through the inevitable trials and tribulations of life.
Broad City
Comedy
Also Recommended By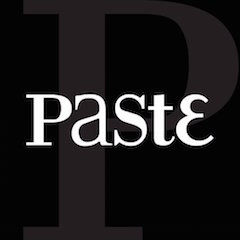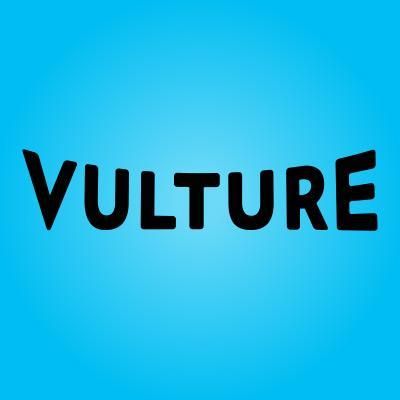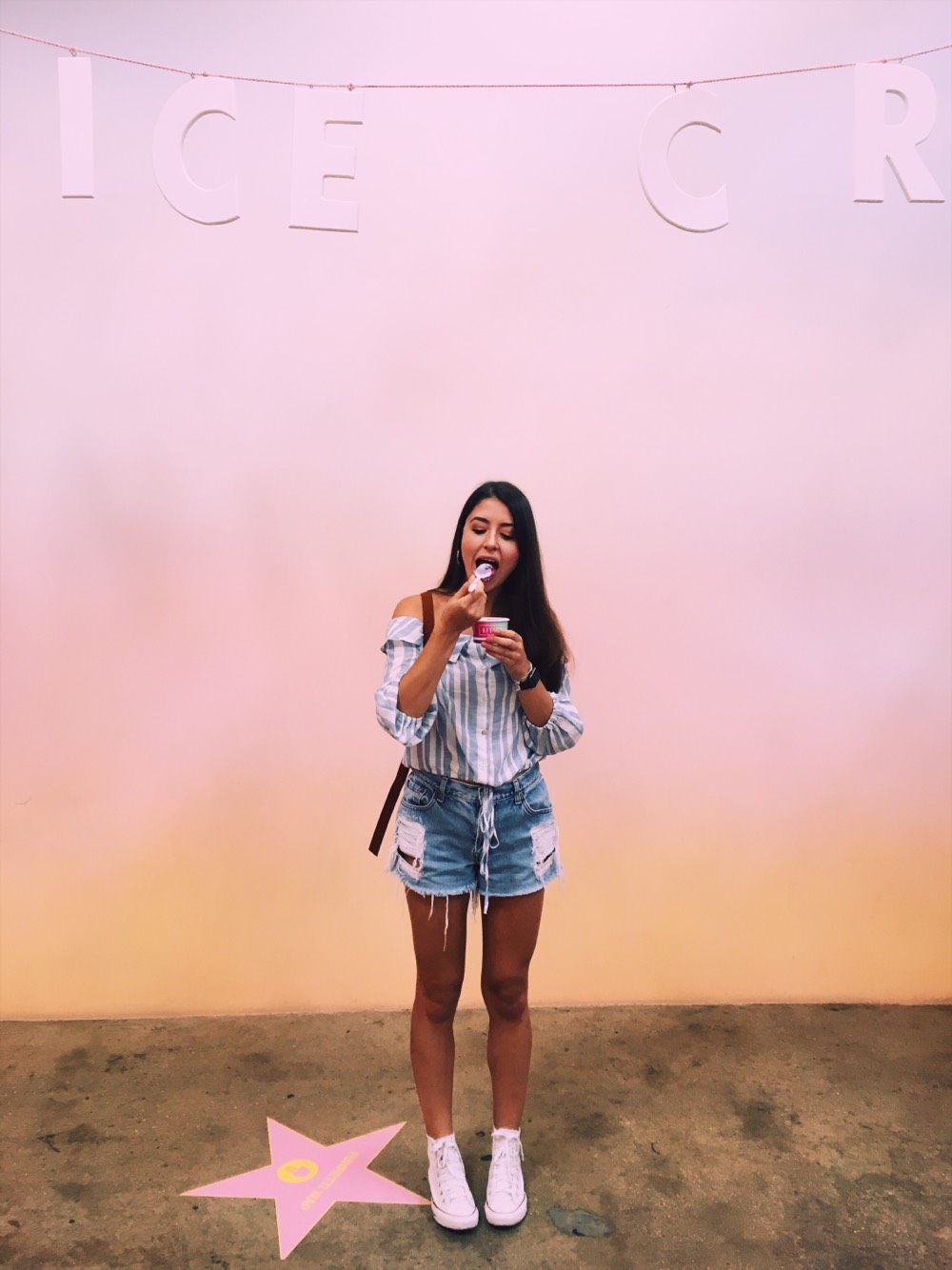 Broad City follows two women throughout their daily lives in New York City, making the smallest and mundane events hysterical and disturbing to watch all at the same time.
Everybody Hates Chris
Comedy
Also Recommended By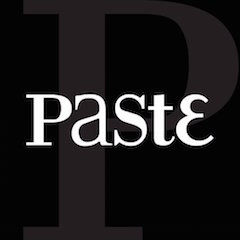 Everybody Hates Chris is an American television narrative sitcom that depicts the troubled teenage experiences of comedian Chris Rock while growing up in Bedford-Stuyvesant, Brooklyn, New York City. The show is set between 1982 and 1987, but Rock himself was a teenager between 1978 and 1983. Rock grew up with a boy named Kenny Montero, whom he has often referred to as the inspiration for a lot of the episodes. In many of his interviews, Rock has described Kenny as the reason he got into comedy in the first place. The show's title parodies the hit CBS sitcom Everybody Loves Raymond, in which Rock stated: "Everybody Loves Raymond, but Everybody Hates Chris!". The show's lead actors are Tyler James Williams, Terry Crews, Tichina Arnold, Tequan Richmond, Imani Hakim, and Vincent Martella. In 2008, the The CW moved Everybody Hates Chris and The Game to the Friday night death slot. The fourth season of the series premiered Friday, October 3, 2008, at 8:00PM Eastern/7:00PM Central. On May 21, 2009, The CW announced that it had cancelled Everybody Hates Chris. Prior to this, Rock announced that the end of season 4 matched up with his own past—dropping out of high school to become a comedian—and that it was time to end the show.
King of the Hill
Animation, Drama
Also Recommended By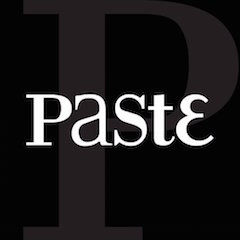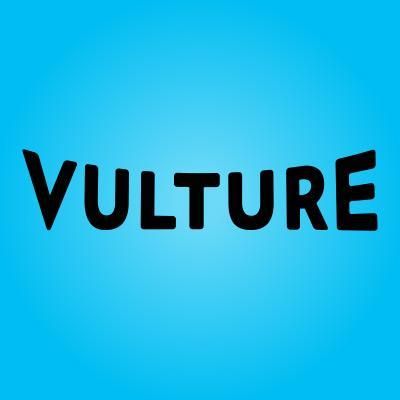 Set in Texas, this animated series follows the life of propane salesman Hank Hill, who lives with his overly confident substitute Spanish teacher wife Peggy, wannabe comedian son Bobby, and naive niece Luanne. Hank has conservative views about God, family, and country, but his values and ethics are often challenged by the situations he, his family, and his beer-drinking neighbors/buddies find themselves in.
Daria
Animation, Comedy
Also Recommended By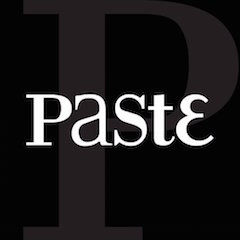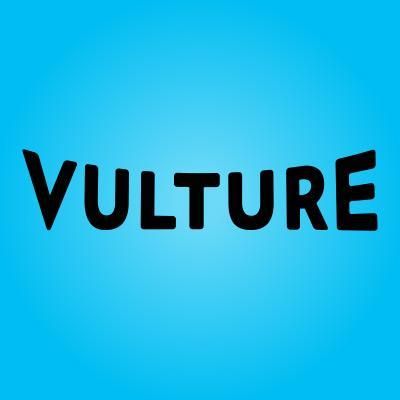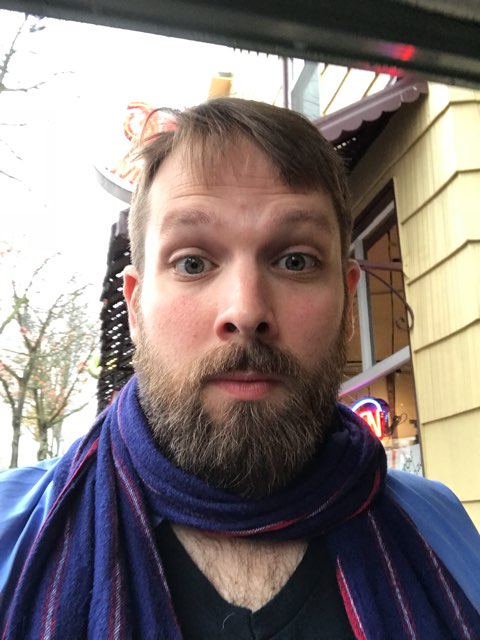 Daria is an American animated television series created by Glenn Eichler and Susie Lewis Lynn for MTV. The series focuses on Daria Morgendorffer, a smart, acerbic, and somewhat misanthropic teenage girl who observes the world around her. The show is set in the fictional suburban American town of Lawndale and is a satire of high school life, and full of allusions to and criticisms of popular culture and social classes. Daria is a spin-off of Mike Judge's animated Beavis and Butt-head series, in which Daria appeared as a recurring character. The series was originally broadcast from 1997 to 2002. Although Judge agreed to release the character to allow her to appear in the spin-off, he had no involvement in the production of Daria.
Sanford and Son
Comedy
Also Recommended By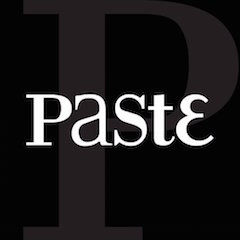 Sanford and Son is an American sitcom, based on the BBC's Steptoe and Son, that ran on the NBC television network from January 14, 1972, to March 25, 1977. Known for its edgy racial humor, running gags and catch phrases, the series was adapted by Norman Lear and considered NBC's answer to Archie Bunker. Sanford and Son has long been hailed as the precursor to many other African American sitcoms. It was a ratings hit throughout its six season run. While the role of Fred G. Sanford was known for his bigotry and being cantankerous, the role of Lamont Sanford was usually a peacemaker and more conscientious. At times, both would involve themselves in schemes. Other colorful/unconventional characters were Aunt Esther, Grady Wilson, Bubba Bexley and Rollo Lawson. In 2007, Time magazine included the show on their list of the "100 Best TV Shows of All Time".
NewsRadio
Comedy
Also Recommended By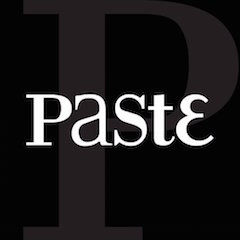 NewsRadio is an American television situation comedy that aired on NBC from 1995 to 1999. The series was created by executive producer Paul Simms, and was filmed in front of a studio audience at CBS Studio Center and Sunset Gower Studios. The show's theme tune was composed by Mike Post, who also scored the pilot. The show placed #72 on Entertainment Weekly's "New TV Classics" list.
Malcolm in the Middle
Comedy
Also Recommended By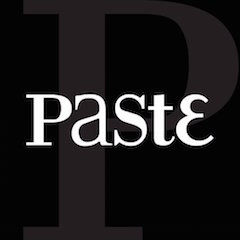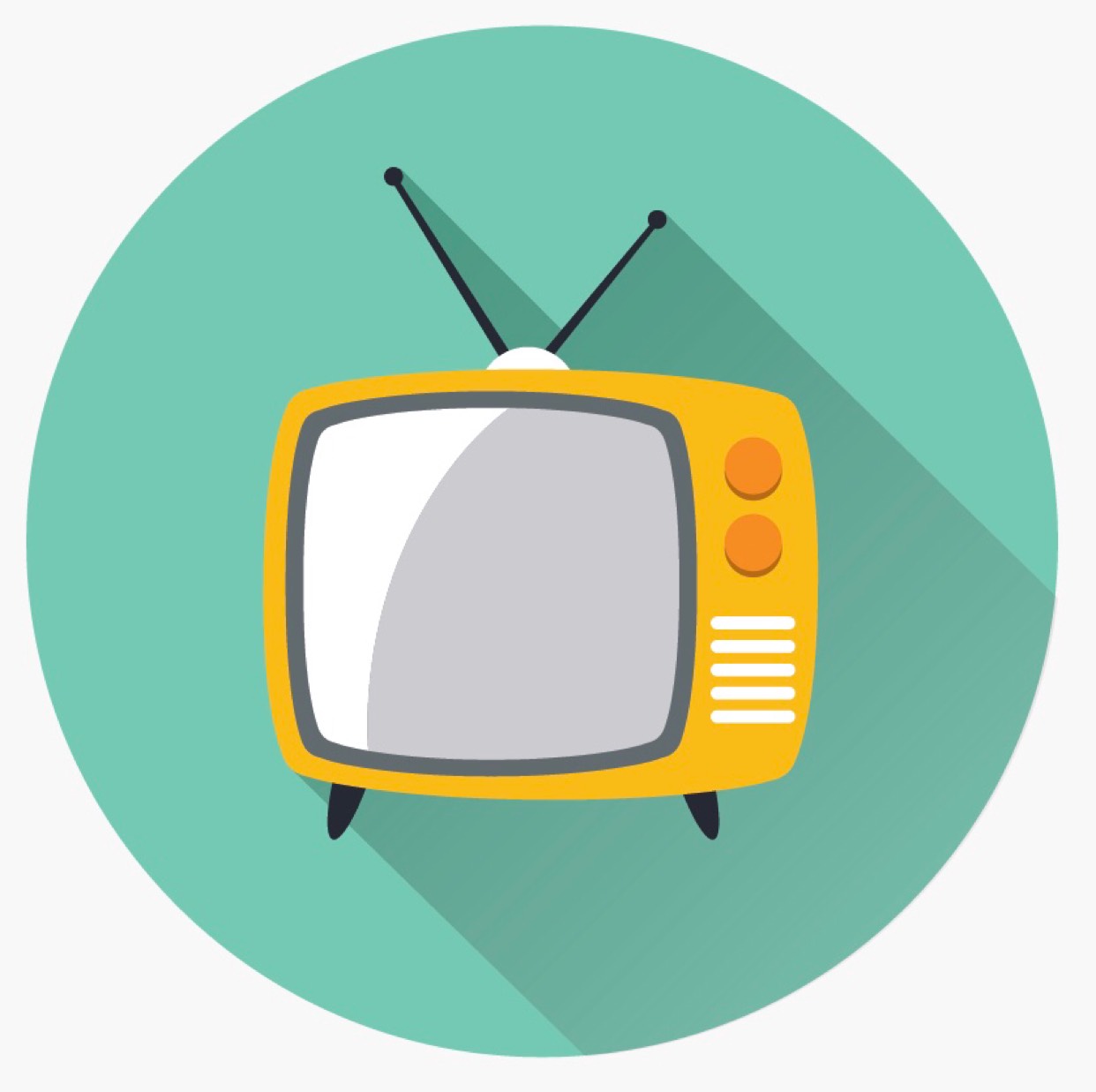 Malcolm in the Middle is an American television sitcom created by Linwood Boomer for the Fox Broadcasting Company. The series was first broadcast on January 9, 2000; it ended its six year run on May 14, 2006 after seven seasons and 151 episodes. The series received critical acclaim and won a Peabody Award, seven Emmy Awards, one Grammy Award, and was nominated for seven Golden Globes. The series follows a family of six, and stars Frankie Muniz in the lead role of Malcolm, a more-or-less normal boy who tests at genius level. He enjoys being smart, but he despises having to take classes for gifted children, who are mocked by the other students who call them "Krelboynes", a reference to the nerdy Seymour Krelboyne from The Little Shop of Horrors. Jane Kaczmarek is Malcolm's overbearing, authoritarian mother, Lois, and Bryan Cranston plays his disengaged but loving father Hal. Christopher Masterson plays eldest brother Francis, a former rebel who, in earlier episodes, was in military school, but eventually marries and settles into a steady job. Justin Berfield is Malcolm's dimwitted older brother Reese, a schoolyard bully who tortures Malcolm at home even while he defends him at school. Younger brother Dewey, genius musician, is portrayed by Erik Per Sullivan. For the first several seasons, the show's focus was on Malcolm. As the series progressed, however, it began to explore all six members of the family rather equally. A fifth son—Jamie—was introduced as a baby towards the middle of the series.
The Andy Griffith Show
Comedy
Also Recommended By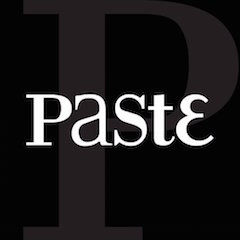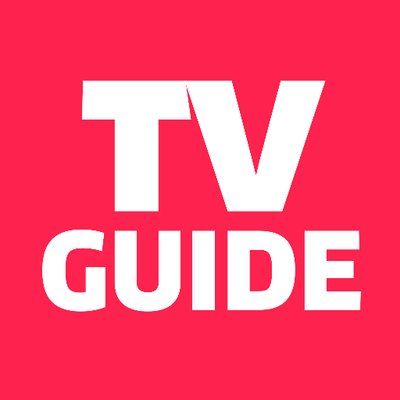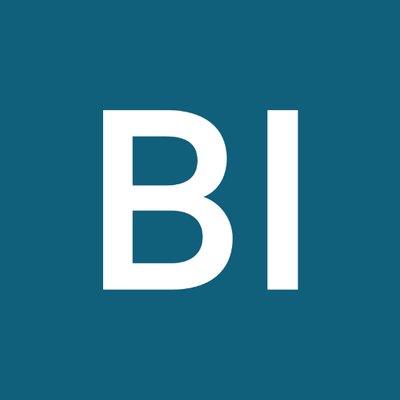 The Andy Griffith Show is an American sitcom first televised on CBS between October 3, 1960 and April 1, 1968. Andy Griffith portrays the widowed sheriff of the fictional small community of Mayberry, North Carolina. His life is complicated by an inept, but well-meaning deputy, Barney Fife, a spinster aunt and housekeeper, Aunt Bee, and a precocious young son, Opie. Local ne'er-do-wells, bumbling pals, and temperamental girlfriends further complicate his life. Andy Griffith stated in a Today Show interview, with respect to the time period of the show: "Well, though we never said it, and though it was shot in the '60s, it had a feeling of the '30s. It was when we were doing it, of a time gone by." The series never placed lower than seventh in the Nielsen ratings and ended its final season at number one. It has been ranked by TV Guide as the 9th-best show in American television history. Though neither Griffith nor the show won awards during its eight-season run, series co-stars Knotts and Bavier accumulated a combined total of six Emmy Awards. The show, a semi-spin-off from an episode of The Danny Thomas Show titled "Danny Meets Andy Griffith", spawned its own spin-off series, Gomer Pyle, U.S.M.C., a sequel series, Mayberry R.F.D., and a reunion telemovie, Return to Mayberry. The show's enduring popularity has generated a good deal of show-related merchandise. Reruns currently air on TV Land, and the complete series is available on DVD. All eight seasons are also now available by streaming video services such as Netflix.
How I Met Your Mother
Comedy
Also Recommended By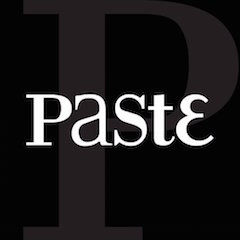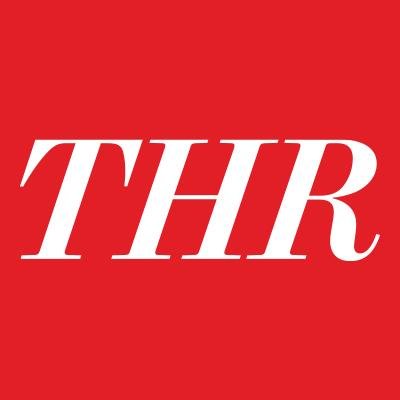 How I Met Your Mother is an American sitcom that originally aired on CBS from September 19, 2005, to March 31, 2014. The series follows the main character, Ted Mosby, and his group of friends in Manhattan. As a framing device, Ted, in the year 2030, recounts to his son and daughter the events that led to his meeting their mother.
Living Single
Comedy
Also Recommended By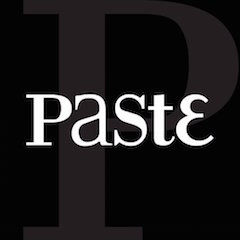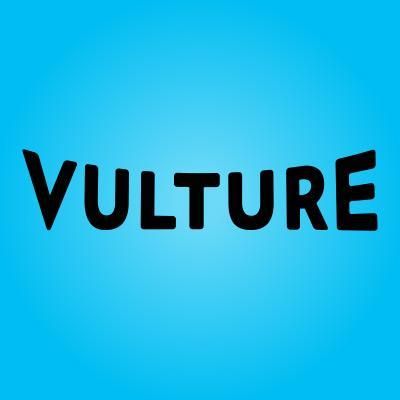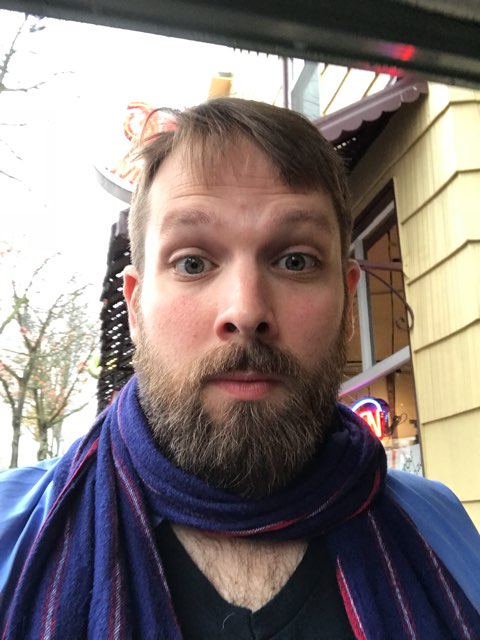 Living Single is an American television sitcom that aired for five seasons on the Fox network from August 22, 1993, to January 1, 1998. The show centered on the lives of six friends who share personal and professional experiences while living in a Brooklyn brownstone. Throughout its run, Living Single became one of the most popular African-American sitcoms of its era, ranking among the top five in African-American ratings in all five seasons. The series was produced by Yvette Lee Bowser's company, Sister Lee, in association with Warner Bros. Television. In contrast to the popularity of NBC's "Must See TV" on Thursday nights in the 1990s, many African American and Latino viewers flocked to Fox's Thursday night line-up of Martin, Living Single, and New York Undercover. In fact, these were the three highest-rated series among black households for the 1996–1997 season.
The Bob Newhart Show
Comedy
Also Recommended By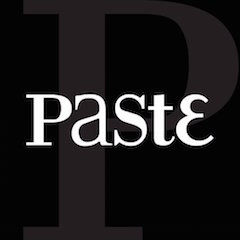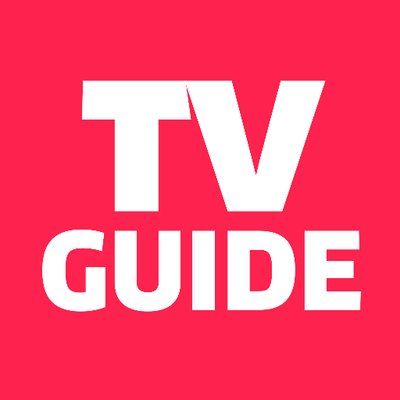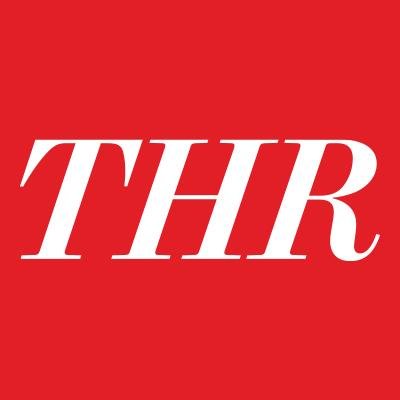 The Bob Newhart Show is an American situation comedy produced by MTM Enterprises, which aired 142 original episodes on CBS from September 16, 1972, to April 1, 1978. Comedian Bob Newhart portrays a psychologist having to deal with his patients and fellow office workers. The show was filmed before a live audience.
Only Fools and Horses
Comedy
Also Recommended By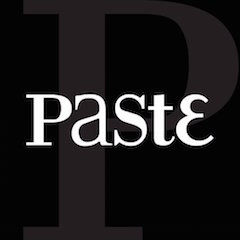 The misadventures of two wheeler dealer brothers Del Boy and Rodney Trotter of "Trotters Independent Traders PLC" who scrape their living by selling dodgy goods believing that next year they will be millionaires.
Good Times
Comedy
Also Recommended By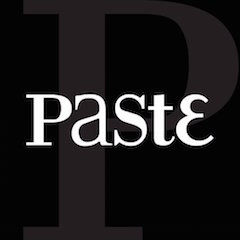 Good Times is an American sitcom that originally aired from February 8, 1974, until August 1, 1979, on the CBS television network. It was created by Eric Monte and Mike Evans, and developed by Norman Lear, the series' primary executive producer. Good Times is a spin-off of Maude, which is itself a spin-off of All in the Family along with The Jeffersons. The series is set in Chicago. The first two seasons were taped at CBS Television City in Hollywood. In the fall of 1975, the show moved to Metromedia Square, where Norman Lear's own production company was housed.
The Wonder Years
Comedy, Drama
Also Recommended By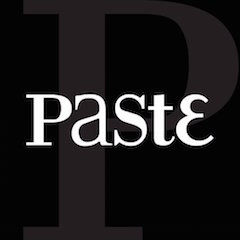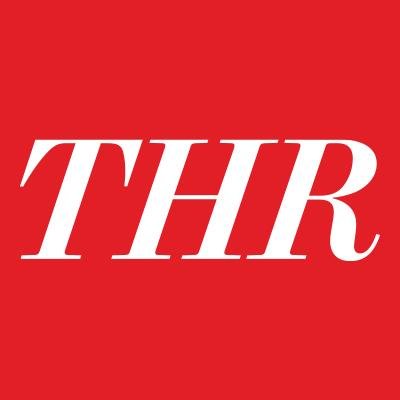 The Wonder Years is an American television comedy-drama created by Neal Marlens and Carol Black. It ran on ABC from 1988 through 1993. The pilot aired on January 31, 1988, following ABC's coverage of Super Bowl XXII. The show achieved a spot in the Nielsen Top Thirty for four of its six seasons. TV Guide named the show one of the 20 best of the 1980s. After only six episodes aired, The Wonder Years won an Emmy for best comedy series in 1988. In addition, at age 13, Fred Savage became the youngest actor ever nominated as Outstanding Lead Actor for a Comedy Series. The show was also awarded a Peabody Award in 1989, for pushing the boundaries of the sitcom format and using new modes of storytelling. The series won 22 awards and was nominated for 54 more. In 1997, "My Father's Office" was ranked #29 on TV Guide's 100 Greatest Episodes of All Time, and in the 2009 revised list the pilot episode was ranked #43. The TV show is named after the band, The Wonder Years.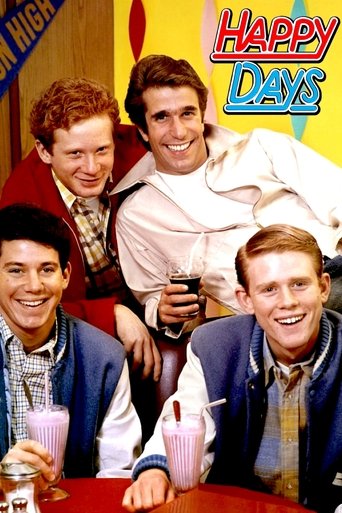 Happy Days
Comedy
Also Recommended By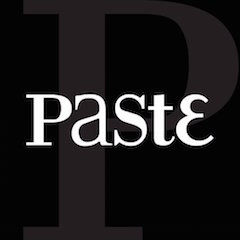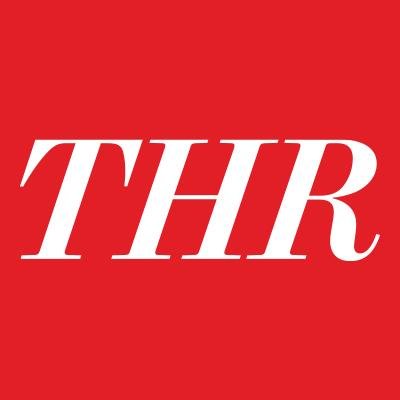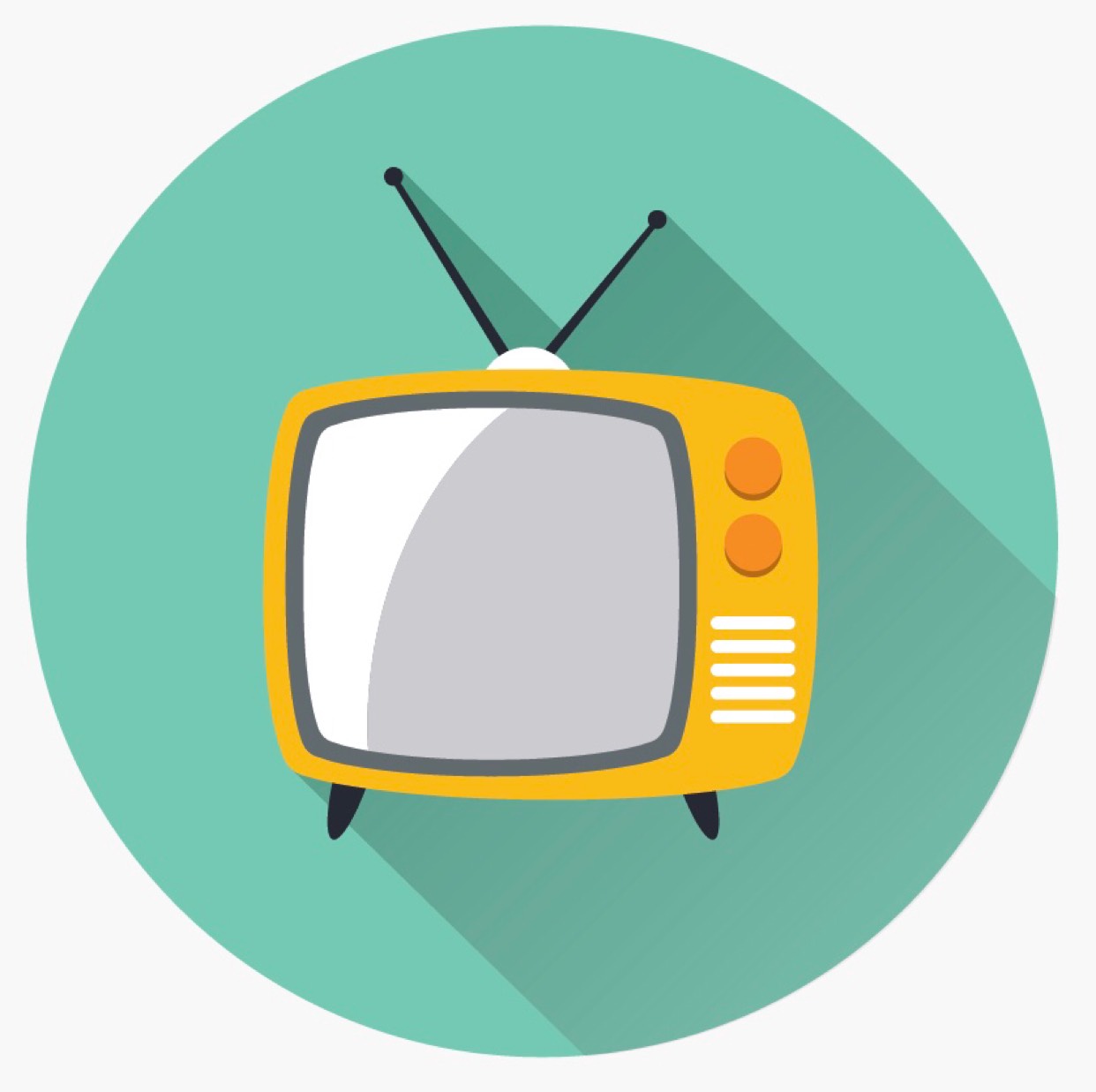 Happy Days is an American television sitcom that aired first-run from January 15, 1974 to September 24, 1984 on ABC. Created by Garry Marshall, the series presents an idealized vision of life in the mid-1950s to mid-1960s United States. The series was produced by Miller-Milkis Productions and Henderson Productions in association with Paramount Network Television.
Newhart
Comedy, Drama
Also Recommended By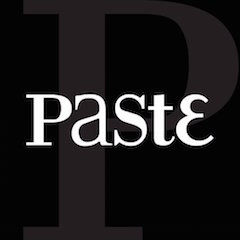 Dick Loudon and his wife Joanna decide to leave life in New York City and buy a little inn in Vermont. Dick is a how-to book writer, who eventually becomes a local TV celebrity as host of "Vermont Today." George Utley is the handyman at the inn and Leslie Vanderkellen is the maid, with ambitions of being an Olympic Ski champion; she is later replaced by her cousin Stephanie, an heiress who hates her job. Her boyfriend is Dick's yuppie TV producer, Michael Harris. There are many other quirky characters in this fictional little town, including Dick's neighbors Larry, Darryl, and Darryl...three brothers who buy the Minuteman Cafe from Kirk Devane. Besides sharing a name, Darryl and Darryl never speak.
Martin
Comedy, Drama
Also Recommended By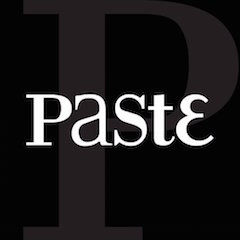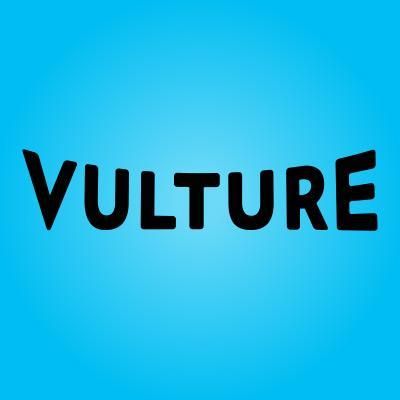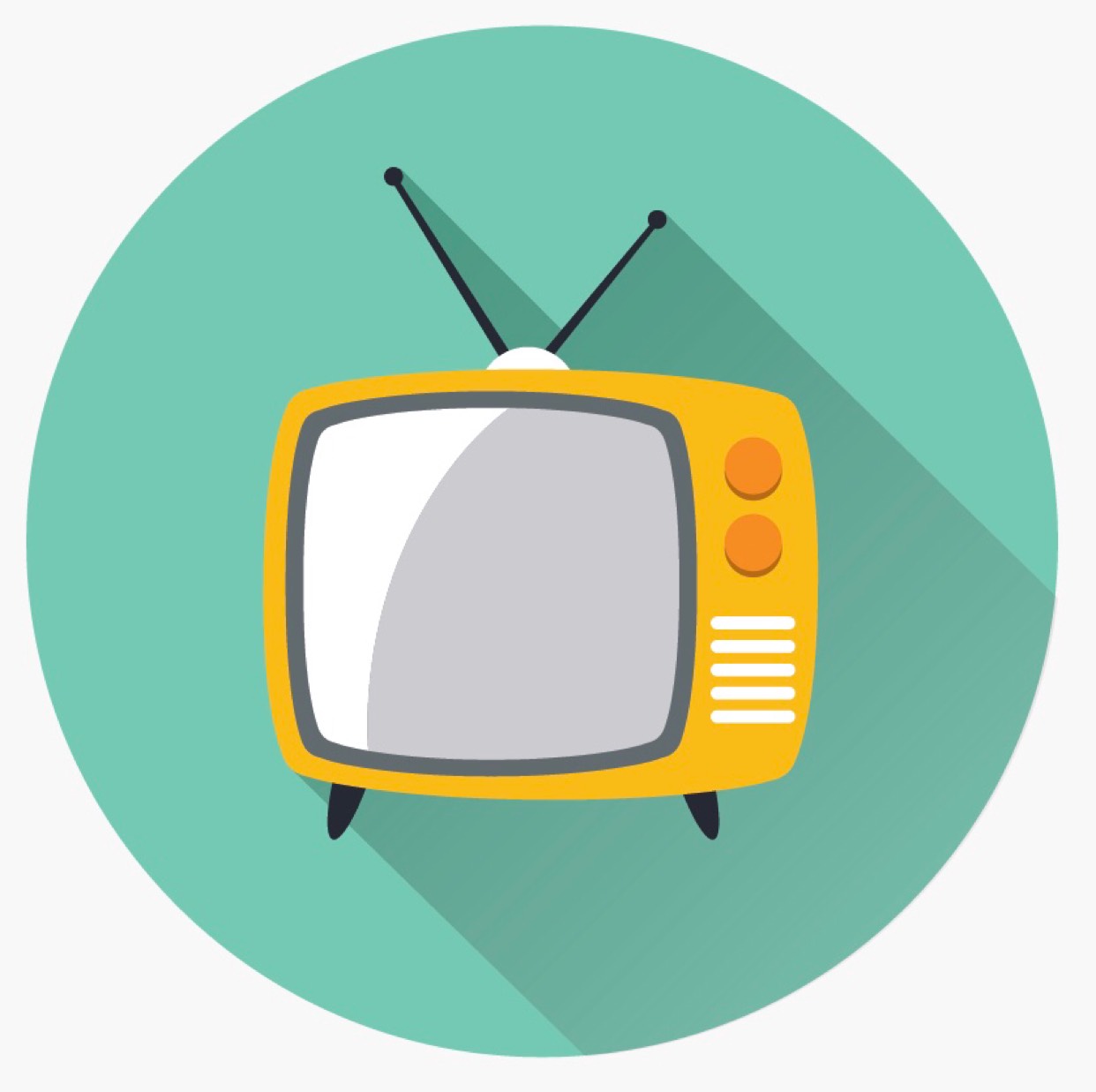 Martin is an American sitcom produced by HBO Independent Productions that aired for five seasons, from August 27, 1992 to May 1, 1997 on Fox. The show is both titled after and stars actor-comedian Martin Lawrence along with supporting characters Tichina Arnold, Thomas Mikal Ford, Carl Anthony Payne II, and Tisha Campbell. Reflecting the rising popularity of the Fox network throughout the 1990s, Martin was one of the network's highest-rated shows during the sitcom's five-season run. In contrast to the popularity of NBC's "Must See TV" on Thursday nights in the 1990s, many African American and Latino viewers flocked to Fox's Thursday night line-up of Martin, Living Single, and New York Undercover. In fact, these were the three highest-rated series among black households for the 1996–1997 season.
Friends
Comedy
Also Recommended By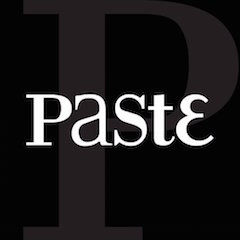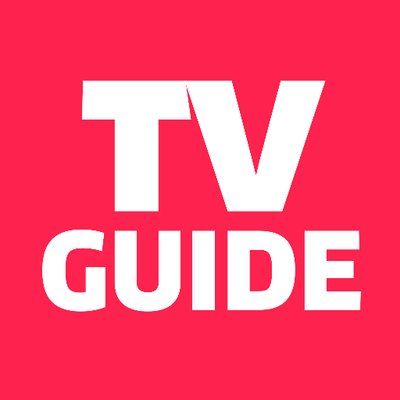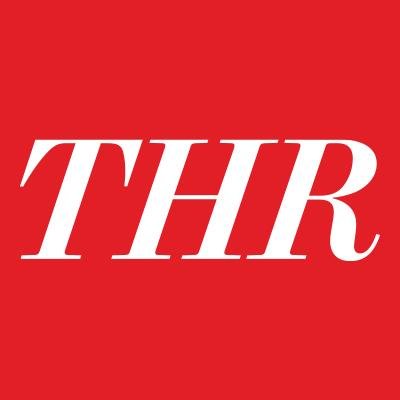 Friends is an American sitcom revolving around a group of friends in the New York City borough of Manhattan. Episodes typically depict the friends' comedic and romantic adventures and career issues, such as Joey auditioning for roles or Rachel seeking jobs in the fashion industry. The six characters each have many dates and serious relationships, such as Monica with Richard Burke and Ross with Emily Waltham. Other frequently recurring characters include Ross and Monica's parents in Long Island, Ross's ex-wife and their son, Central Perk barista Gunther, Chandler's ex-girlfriend Janice, and Phoebe's twin sister Ursula.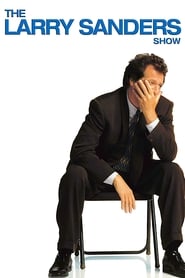 The Larry Sanders Show
Comedy
Also Recommended By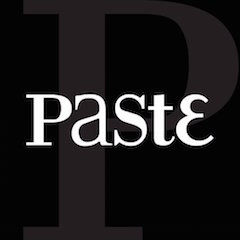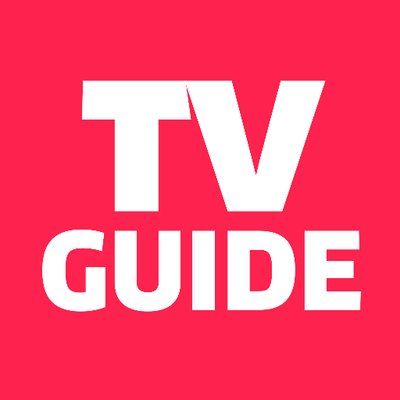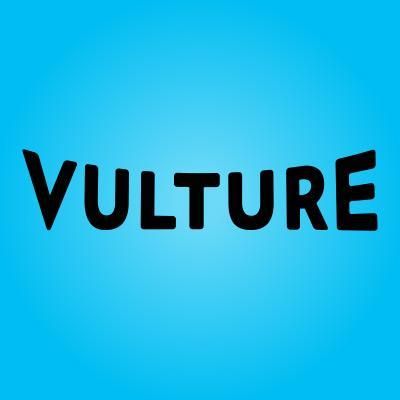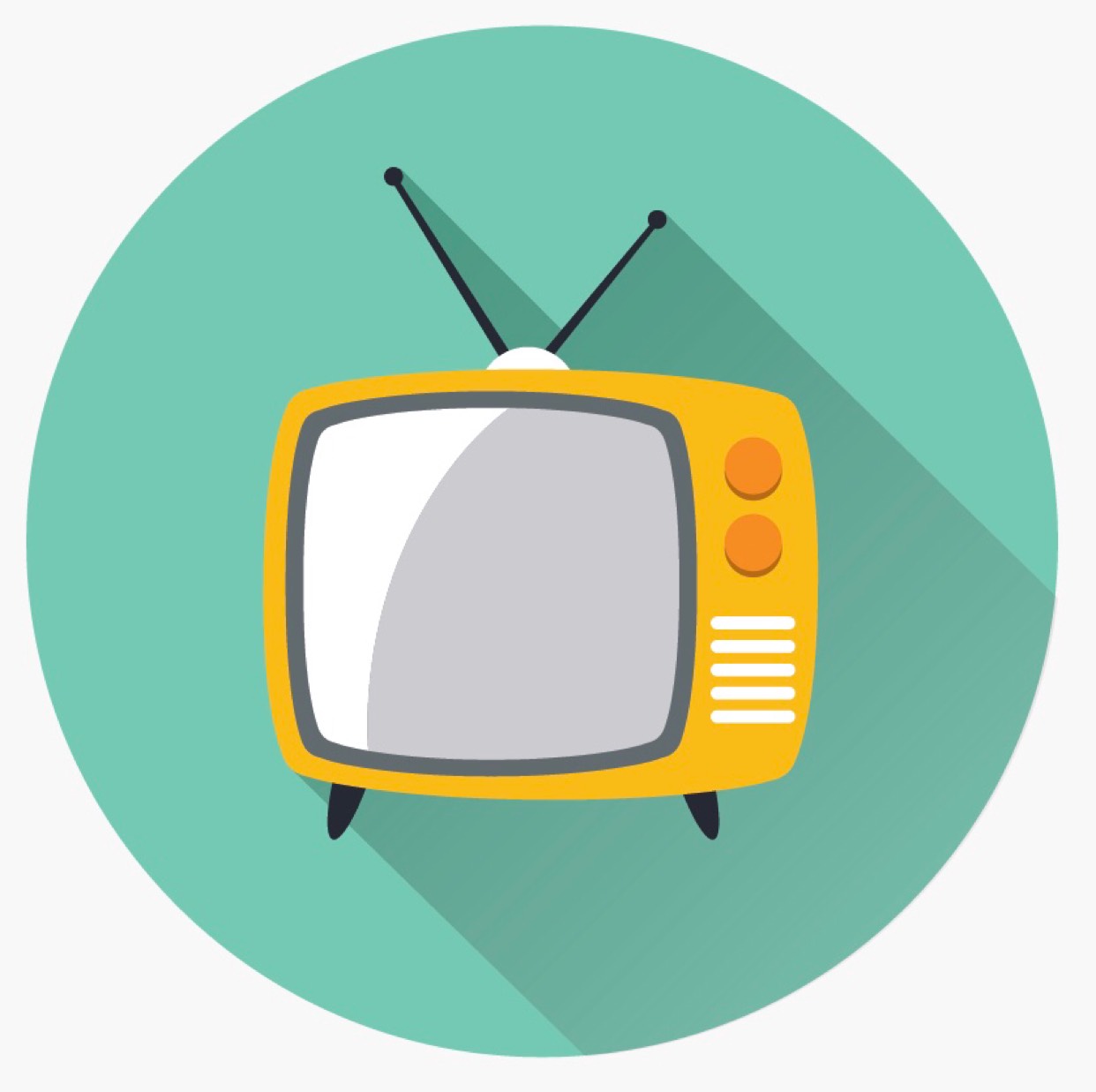 Comic Garry Shandling draws upon his own talk show experiences to create the character of Larry Sanders, a paranoid, insecure host of a late night talk show. Larry, along with his obsequious TV sidekick Hank Kingsley and his fiercely protective producer Artie, allows Garry Shandling and his talented writers to look behind the scenes and to show us a convincing slice of behind the camera life.
It's Always Sunny in Philadelphia
Comedy
Also Recommended By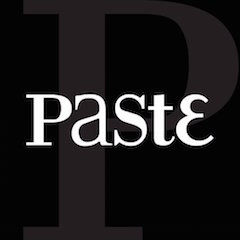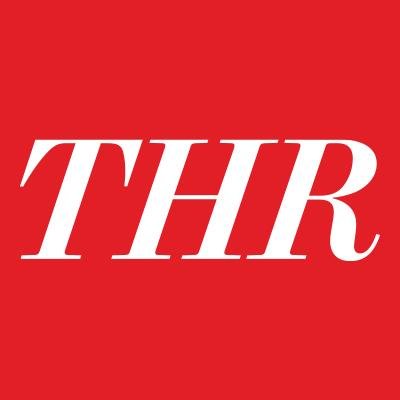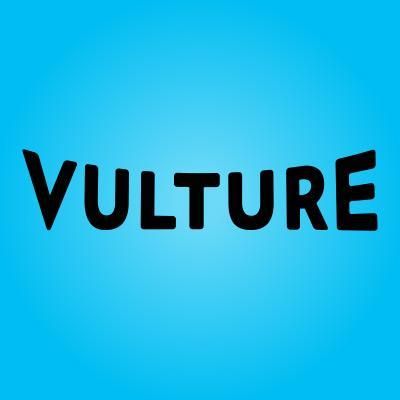 Four egocentric friends who run a neighborhood Irish pub in Philadelphia try to find their way through the adult world of work and relationships. Unfortunately, their warped views and precarious judgments often lead them to trouble, creating a myriad of uncomfortable situations that usually only get worse before they get better.
Silicon Valley
Comedy
Also Recommended By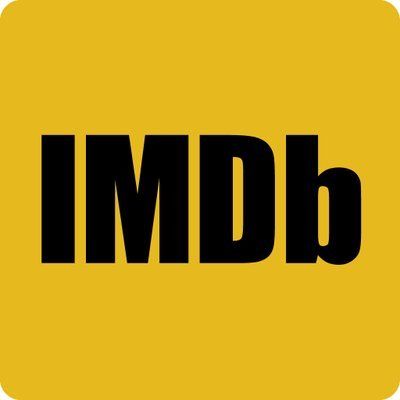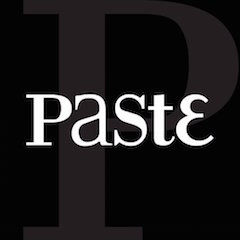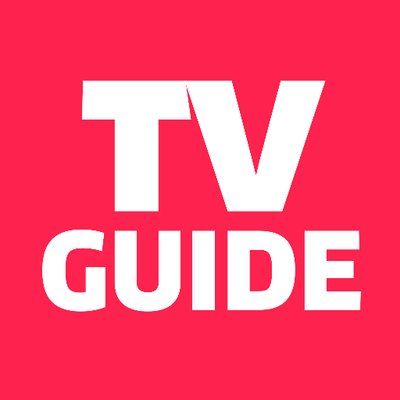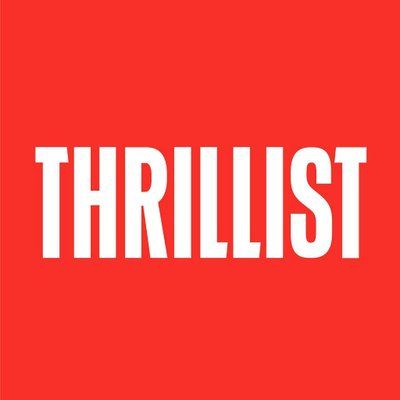 In the high-tech gold rush of modern Silicon Valley, the people most qualified to succeed are the least capable of handling success. Partially inspired by Mike Judge's own experiences as a Silicon Valley engineer in the late '80s, Silicon Valley is an American sitcom that centers around six programmers who are living together and trying to make it big in the Silicon Valley.
Married... with Children
Comedy
Also Recommended By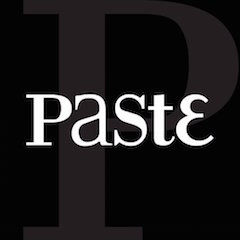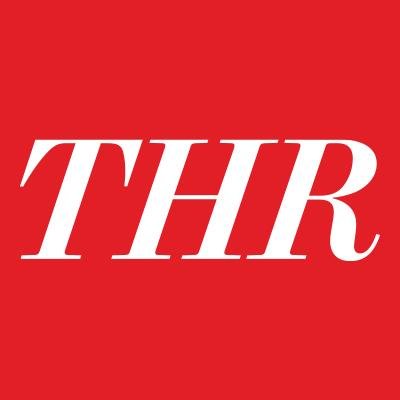 Married... with Children is an American sitcom that aired for 11 seasons. It featured a dysfunctional family living in a fictional Chicago, Illinois, suburb. The show, notable for being the first prime-time television series to air on Fox, ran from April 5, 1987, to June 9, 1997. The series was created by Michael G. Moye and Ron Leavitt. The show was known for handling nonstandard topics for the time period, which garnered the then-fledgling Fox network a standing among the Big Three television networks. The series' 11-season, 259-episode run makes it the longest-lasting live-action sitcom on the Fox network. The show's famous theme song is "Love and Marriage" by Sammy Cahn and Jimmy Van Heusen, performed by Frank Sinatra from the 1955 television production Our Town. The first season of the series was videotaped at ABC Television Center in Hollywood. From season 2 to season 8, the show was taped at Sunset Gower Studios in Hollywood, and the remaining three seasons were taped at Sony Pictures Studios in Culver City. The series was produced by Embassy Communications on its first season and the remaining seasons by ELP Communications under the studio Columbia Pictures Television.
M*A*S*H
War & Politics, Drama
Also Recommended By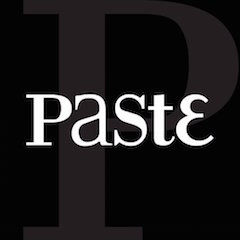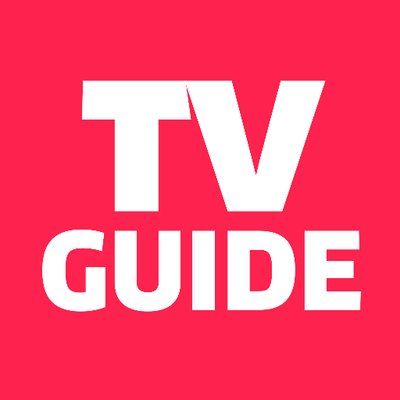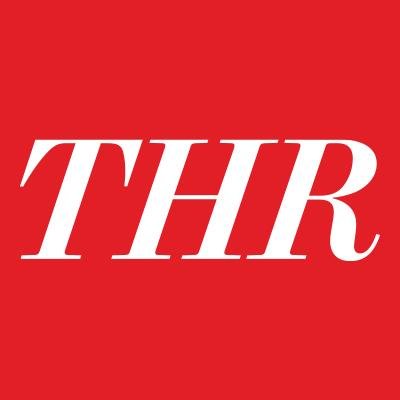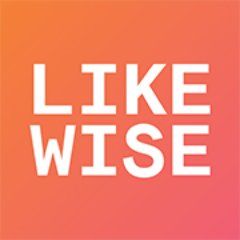 The 4077th Mobile Army Surgical Hospital is stuck in the middle of the Korean war. With little help from the circumstances they find themselves in, they are forced to make their own fun. Fond of practical jokes and revenge, the doctors, nurses, administrators, and soldiers often find ways of making wartime life bearable.
Scrubs
Drama, Comedy
Also Recommended By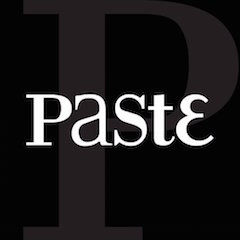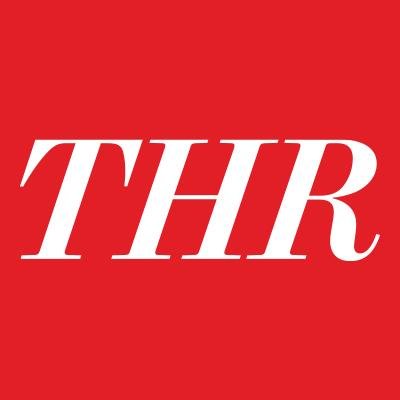 In the unreal world of Sacred Heart Hospital, John "J.D" Dorian learns the ways of medicine, friendship and life.
All in the Family
Comedy
Also Recommended By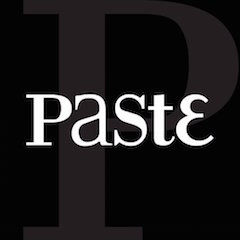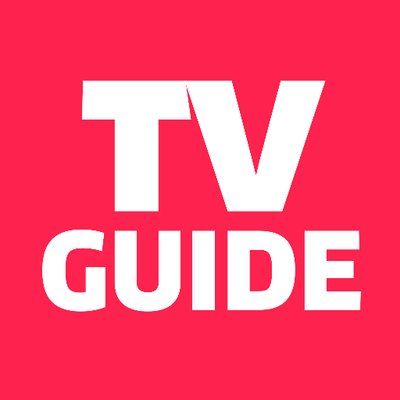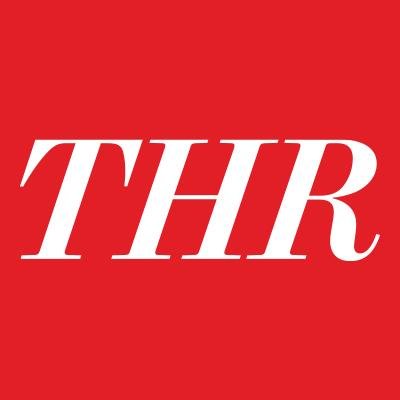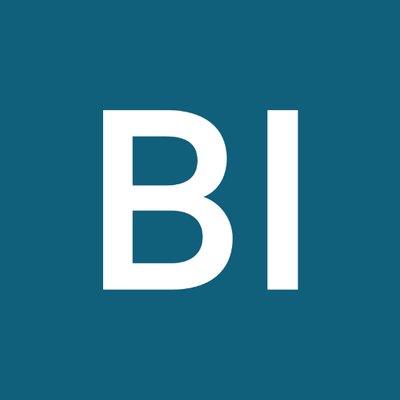 Archie Bunker, a working class bigot, constantly squabbles with his family over the important issues of the day.
Community
Comedy
Also Recommended By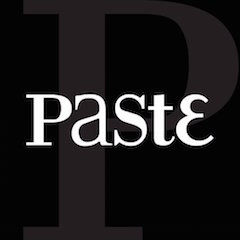 Follow the lives of a group of students at what is possibly the world's worst community college in the fictional locale of Greendale, Colorado.
The Fresh Prince of Bel-Air
Comedy
Also Recommended By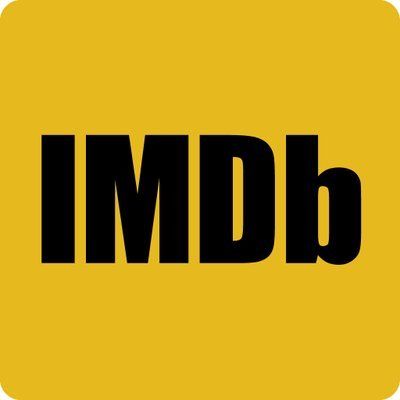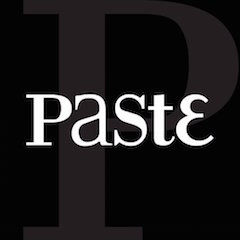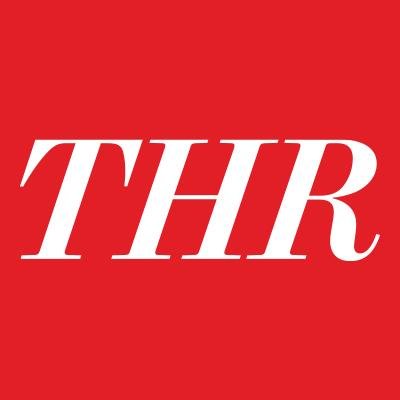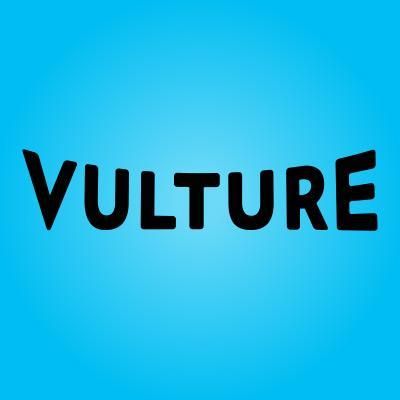 The Fresh Prince of Bel-Air is an American television sitcom that originally aired on NBC from September 10, 1990, to May 20, 1996. The show stars Will Smith as a fictionalized version of himself, a street-smart teenager from West Philadelphia who is sent to move in with his aunt and uncle in their wealthy Bel Air mansion, where his lifestyle often clashes with that of his relatives. The 148 episodes were broadcast over six seasons.
Barney Miller
Comedy
Also Recommended By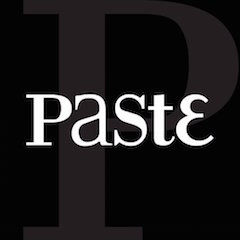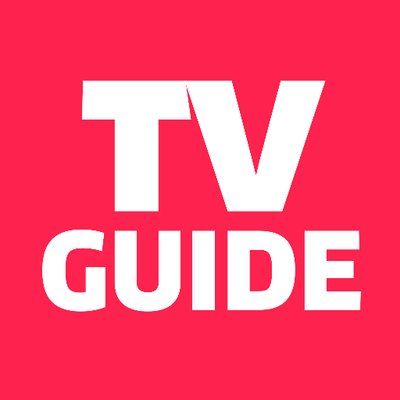 Barney Miller is an American situation comedy television series set in a New York City police station in Greenwich Village. The series originally was broadcast from January 23, 1975 to May 20, 1982 on ABC. It was created by Danny Arnold and Theodore J. Flicker. Noam Pitlik directed the majority of the episodes.
The Golden Girls
Comedy
Also Recommended By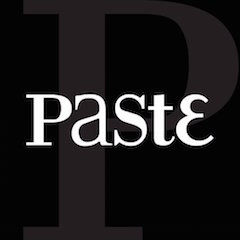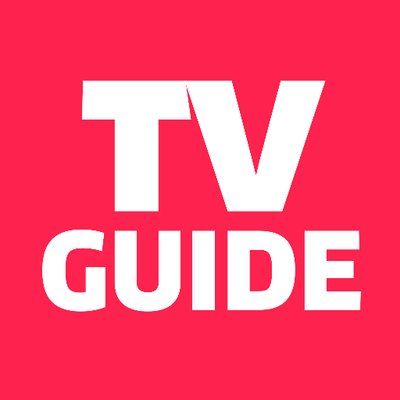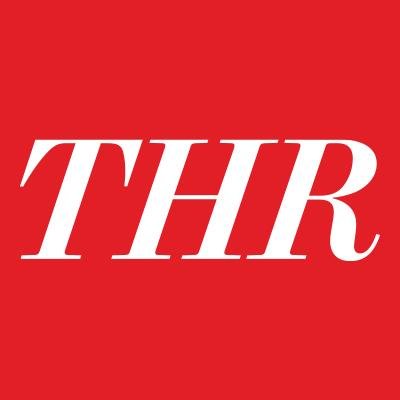 The Golden Girls is an American sitcom, created by Susan Harris, that originally aired on NBC from September 14, 1985, to May 9, 1992. Starring Bea Arthur, Betty White, Rue McClanahan and Estelle Getty, the show centers on four older women sharing a home in Miami, Florida.
The Jeffersons
Comedy
Also Recommended By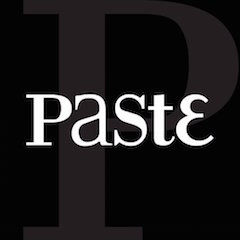 The Jeffersons is an American sitcom that was broadcast on CBS from January 18, 1975, through July 2, 1985, lasting 11 seasons and a total of 253 episodes. The show was produced by the T.A.T. Communications Company from 1975–1982 and by Embassy Television from 1982–1985. The Jeffersons is one of the longest-running sitcoms in the history of American television. The show focuses on George and Louise Jefferson, an affluent Black couple living in New York City. The show was launched as the second spin-off of All in the Family, on which the Jeffersons had been the neighbors of Archie and Edith Bunker. The show was the creation of prolific television producer Norman Lear. However, it was less sharply political in tone than some of his shows. The Jeffersons evolved into more of a traditional sitcom, relying more on the characters' interactions with one another than on explicitly political dialogue or storylines. It did, however, tackle a few controversial topics, including racism, suicide, gun control and adult illiteracy. Also, the words "nigger" and "honky" were used occasionally, especially during the earlier seasons. The Jeffersons had one spin-off, titled Checking In. The short-lived series was centered around the Jeffersons' housekeeper, Florence. Checking In only lasted four episodes, after which Florence returned to The Jeffersons.
I Love Lucy
Comedy
Also Recommended By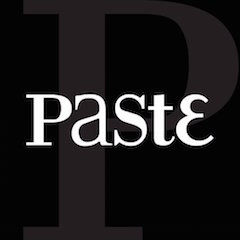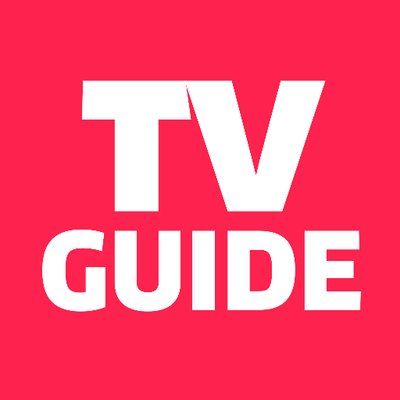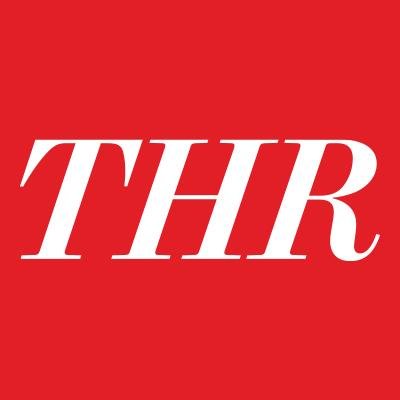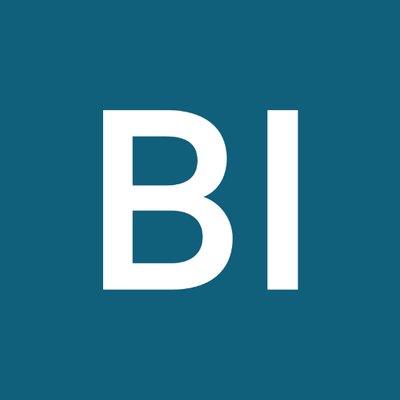 I Love Lucy is an American television sitcom starring Lucille Ball, Desi Arnaz, Vivian Vance, and William Frawley. The black-and-white series originally ran from October 15, 1951, to May 6, 1957, on the Columbia Broadcasting System. After the series ended in 1957, however, a modified version continued for three more seasons with 13 one-hour specials, running from 1957 to 1960, known first as The Lucille Ball-Desi Arnaz Show and later in reruns as The Lucy–Desi Comedy Hour. I Love Lucy was the most watched show in the United States in four of its six seasons, and was the first to end its run at the top of the Nielsen ratings. I Love Lucy is still syndicated in dozens of languages across the world. The show was the first scripted television program to be shot on 35 mm film in front of a studio audience, and won five Emmy Awards and received numerous nominations. In 2002, it ranked second on TV Guide's list of television's greatest shows, behind Seinfeld and ahead of The Honeymooners. In 2007, it was listed as one of Time magazine's "100 Best TV Shows of All-TIME." I Love Lucy remains popular, with an American audience of 40 million each year.
The Office
Drama, Comedy
Also Recommended By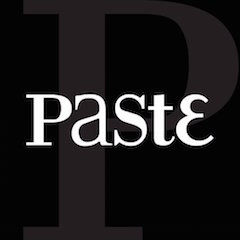 The Office is a British sitcom television series that was first broadcast in the United Kingdom on BBC Two on 9 July 2001. Created, written, and directed by Ricky Gervais and Stephen Merchant, the programme is about the day-to-day lives of office employees in the Slough branch of the fictitious Wernham Hogg Paper Company. Gervais also stars in the series, playing the central character, David Brent. Although fictional and scripted, the programme takes the form of a documentary, with the presence of the camera often acknowledged. Two six-episode series were made, along with a pair of 45-minute Christmas specials. When it was first shown on BBC Two, it was nearly cancelled due to low ratings, but has since become one of the most successful of all British comedy exports. As well as being shown internationally on BBC Worldwide, channels such as BBC Prime, BBC America and BBC Canada, the series has been sold to broadcasters in over 80 countries, including ABC1 in Australia, The Comedy Network in Canada, TVNZ in New Zealand and the pan-Asian satellite channel STAR World, based in Hong Kong. The show began airing in The United States on Cartoon Network's late night programing block, Adult Swim on 18 September 2009 until 2012.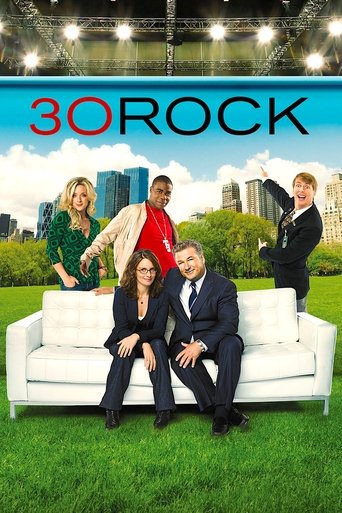 30 Rock
Comedy
Also Recommended By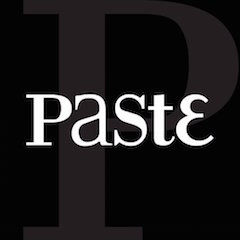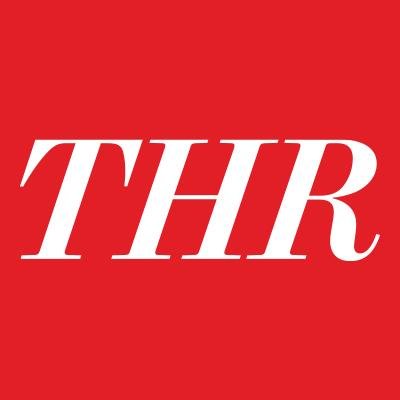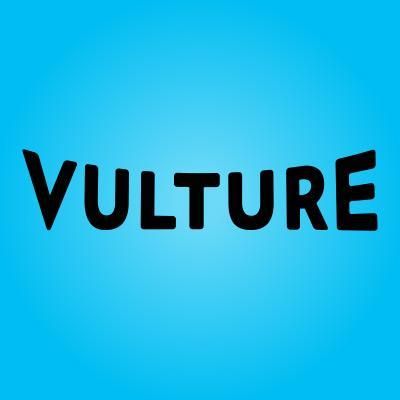 30 Rock is an American television comedy series that ran on NBC from October 11, 2006, to January 31, 2013, and was created by Tina Fey. The series, which is loosely based on Fey's experiences as head writer for Saturday Night Live, takes place behind the scenes of a fictional live sketch comedy series depicted as airing on NBC. The series' name refers to 30 Rockefeller Plaza in New York City, the address of the GE Building, in which the NBC Studios are located.
The Cosby Show
Comedy
Also Recommended By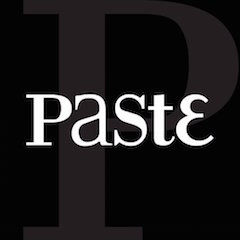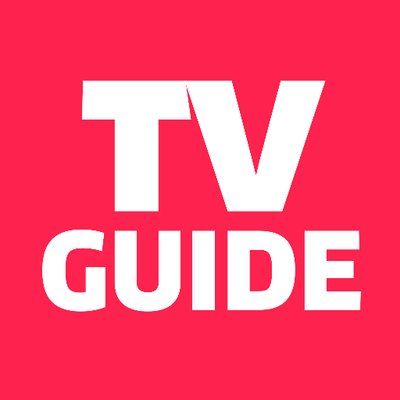 The Cosby Show is an American television situation comedy starring Bill Cosby, which aired for eight seasons on NBC from September 20, 1984 until April 30, 1992. The show focuses on the Huxtable family, an upper middle-class African-American family living in Brooklyn, New York. According to TV Guide, the show "was TV's biggest hit in the 1980s, and almost single-handedly revived the sitcom genre and NBC's ratings fortunes". Originally, the show had been pitched to ABC, which rejected it. Entertainment Weekly stated that The Cosby Show helped to make possible a larger variety of shows based on people of African descent, from In Living Color to The Fresh Prince of Bel-Air. The Cosby Show was based on comedy routines in Cosby's standup act, which were based on his family life. Other sitcoms, such as Home Improvement and Everybody Loves Raymond, would later follow that pattern. The show spawned the spin-off A Different World, which ran for six seasons from 1987 to 1993.
Seinfeld
Comedy
Also Recommended By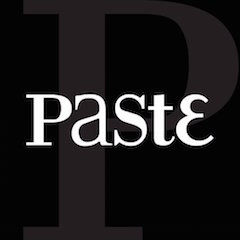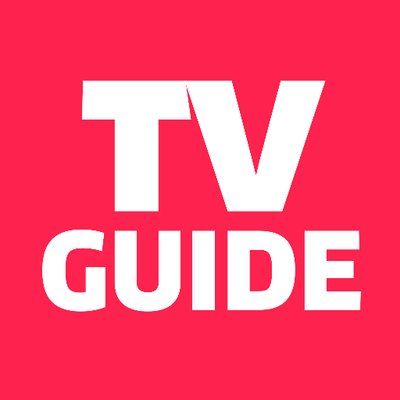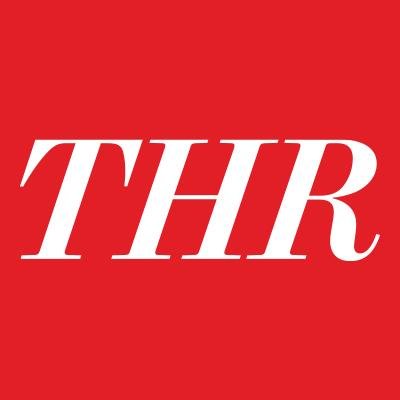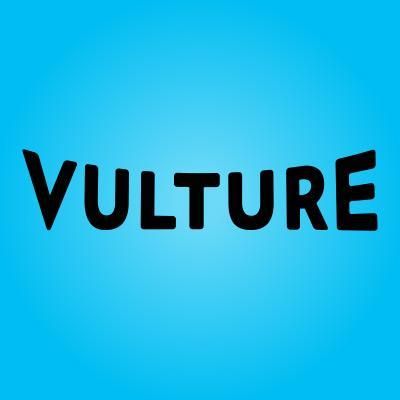 Seinfeld is an American television sitcom that originally aired on NBC from July 5, 1989, to May 14, 1998. It lasted nine seasons, and is now in syndication. It was created by Larry David and Jerry Seinfeld, the latter starring as a fictionalized version of himself. Set predominantly in an apartment block in Manhattan's Upper West Side in New York City, the show features a handful of Jerry's friends and acquaintances, particularly best friend George Costanza, former girlfriend Elaine Benes, and neighbor across the hall Cosmo Kramer.
The Simpsons
Animation, Comedy
Also Recommended By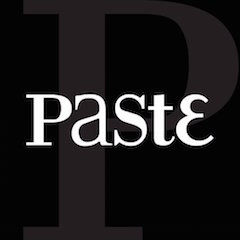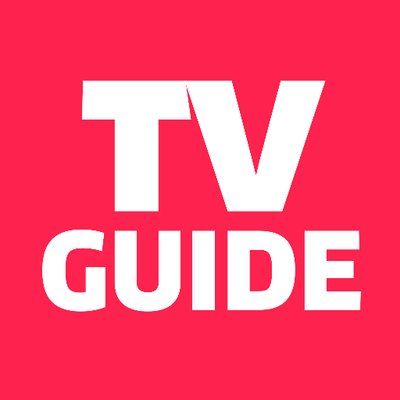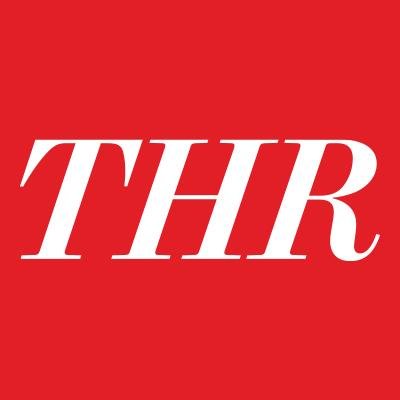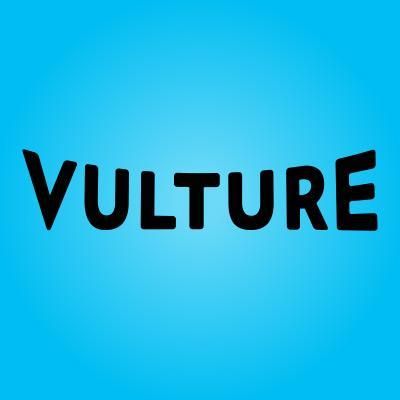 Set in Springfield, the average American town, the show focuses on the antics and everyday adventures of the Simpson family; Homer, Marge, Bart, Lisa and Maggie, as well as a virtual cast of thousands. Since the beginning, the series has been a pop culture icon, attracting hundreds of celebrities to guest star. The show has also made name for itself in its fearless satirical take on politics, media and American life in general.