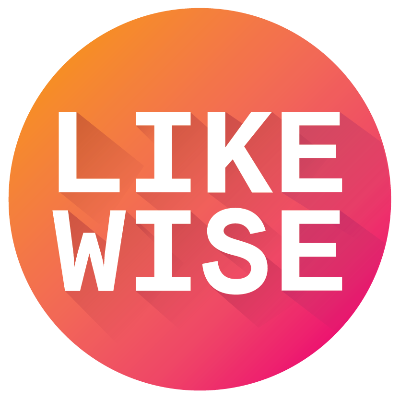 Vacation Reads ☀️
5 Books | by Likewise
A collection of Likewiser favorite books, perfect for vacation!
The Power of One
Books
In 1939, hatred took root in South Africa, where the seeds of apartheid were newly sown. There a boy called Peekay was born. He spoke the wrong language–English. He was nursed by a woman of the wrong color–black. His childhood was marked by humiliation and abandonment. Yet he vowed to survive–he would become welterweight champion of the world, he would dream heroic dreams. But his dreams were nothing compared to what awaited him. For he embarked on an epic journey, where he would learn the power of words, the power to transform lives, and the mystical power that would sustain him even when it appeared that villainy would rule the world: The Power of One.
Turtles All the Way Down
Books
THE INSTANT #1 BESTSELLER!FEATURED ON 60 MINUTES and FRESH AIR"So surprising and moving and true that I became completely unstrung." – The New York TimesNamed a best book of the year by: The New York Times, NPR, TIME, Wall Street Journal, Boston Globe, Entertainment Weekly, Southern Living, Publishers Weekly, BookPage, A.V. Club, Bustle, BuzzFeed, Vulture, and many more!JOHN GREEN, the acclaimed author of Looking for Alaska and The Fault in Our Stars, returns with a story of shattering, unflinching clarity in this brilliant novel of love, resilience, and the power of lifelong friendship.Aza Holmes never intended to pursue the disappearance of fugitive billionaire Russell Pickett, but there's a hundred-thousand-dollar reward at stake and her Best and Most Fearless Friend, Daisy, is eager to investigate. So together, they navigate the short distance and broad divides that separate them from Pickett's son Davis. Aza is trying. She is trying to be a good daughter, a good friend, a good student, and maybe even a good detective, while also living within the ever-tightening spiral of her own thoughts.
The Fault in Our Stars
Books
From John Green, the #1 bestselling author of Turtles All the Way Down "The greatest romance story of this decade." --Entertainment Weekly -Millions of copies sold- #1 New York Times Bestseller #1 Wall Street Journal Bestseller #1 USA Today Bestseller #1 International Bestseller TIME Magazine's #1 Fiction Book of 2012 TODAY Book Club pick Now a Major Motion Picture Despite the tumor-shrinking medical miracle that has bought her a few years, Hazel has never been anything but terminal, her final chapter inscribed upon diagnosis. But when a gorgeous plot twist named Augustus Waters suddenly appears at Cancer Kid Support Group, Hazel's story is about to be completely rewritten. Insightful, bold, irreverent, and raw, The Fault in Our Stars brilliantly explores the funny, thrilling, and tragic business of being alive and in love.
Aristotle and Dante Discover the Secrets of the Universe
Books
A lyrical novel about family and friendship from critically acclaimed author Benjamin Alire Sáenz.Aristotle is an angry teen with a brother in prison. Dante is a know-it-all who has an unusual way of looking at the world. When the two meet at the swimming pool, they seem to have nothing in common. But as the loners start spending time together, they discover that they share a special friendship—the kind that changes lives and lasts a lifetime. And it is through this friendship that Ari and Dante will learn the most important truths about themselves and the kind of people they want to be.
Slaughterhouse-Five
Books
A special fiftieth anniversary edition of Kurt Vonnegut's masterpiece, "a desperate, painfully honest attempt to confront the monstrous crimes of the twentieth century" (Time), featuring a new introduction by Kevin Powers, author of the National Book Award finalist The Yellow Birds Selected by the Modern Library as one of the 100 best novels of all time Slaughterhouse-Five, an American classic, is one of the world's great antiwar books. Centering on the infamous World War II firebombing of Dresden, the novel is the result of what Kurt Vonnegut described as a twenty-three-year struggle to write a book about what he had witnessed as an American prisoner of war. It combines historical fiction, science fiction, autobiography, and satire in an account of the life of Billy Pilgrim, a barber's son turned draftee turned optometrist turned alien abductee. As Vonnegut had, Billy experiences the destruction of Dresden as a POW. Unlike Vonnegut, he experiences time travel, or coming "unstuck in time." An instant bestseller, Slaughterhouse-Five made Kurt Vonnegut a cult hero in American literature, a reputation that only strengthened over time, despite his being banned and censored by some libraries and schools for content and language. But it was precisely those elements of Vonnegut's writing—the political edginess, the genre-bending inventiveness, the frank violence, the transgressive wit—that have inspired generations of readers not just to look differently at the world around them but to find the confidence to say something about it. Authors as wide-ranging as Norman Mailer, John Irving, Michael Crichton, Tim O'Brien, Margaret Atwood, Elizabeth Strout, David Sedaris, Jennifer Egan, and J. K. Rowling have all found inspiration in Vonnegut's words. Jonathan Safran Foer has described Vonnegut as "the kind of writer who made people—young people especially—want to write." George Saunders has declared Vonnegut to be "the great, urgent, passionate American writer of our century, who offers us . . . a model of the kind of compassionate thinking that might yet save us from ourselves." Fifty years after its initial publication at the height of the Vietnam War, Vonnegut's portrayal of political disillusionment, PTSD, and postwar anxiety feels as relevant, darkly humorous, and profoundly affecting as ever, an enduring beacon through our own era's uncertainties. "Poignant and hilarious, threaded with compassion and, behind everything, the cataract of a thundering moral statement."—The Boston Globe